Caramel vs Hazelnut for Summer's Ultimate Iced Coffee from Starbucks
4:15 AM
Are you feeling the sudden rise of temperature? If a few weeks ago 8 AM is still chilly, it was really scorching hot by as early as 10 AM for the past three days. Yes. Summer is here, catching us all by surprise. This only means, higher electricity bills, more sunblock and more cold beverages.
And if we talk about iced drinks, our favorite coffee brand is ready. Starbucks' signature espressos: Hazelnut and Caramel can now be ordered in thirst-quenching cold servings.
Frappuccinos should be your go-to blends to beat the summer heat but while they're mixed with creamy mascarpone, milk, whipped cream and other flavorings like a caramel flan drizzle among others, traditional and discriminating coffee drinkers would always have their coffee mix as straightforward as possible. They want the taste of real coffee beans in espressos but for summer, they can still get that taste but only served cold.
The Hazelnut and the Caramel espressos can still be served hot, don't be mistaken. More options under the sun would be awesome, Starbucks thought.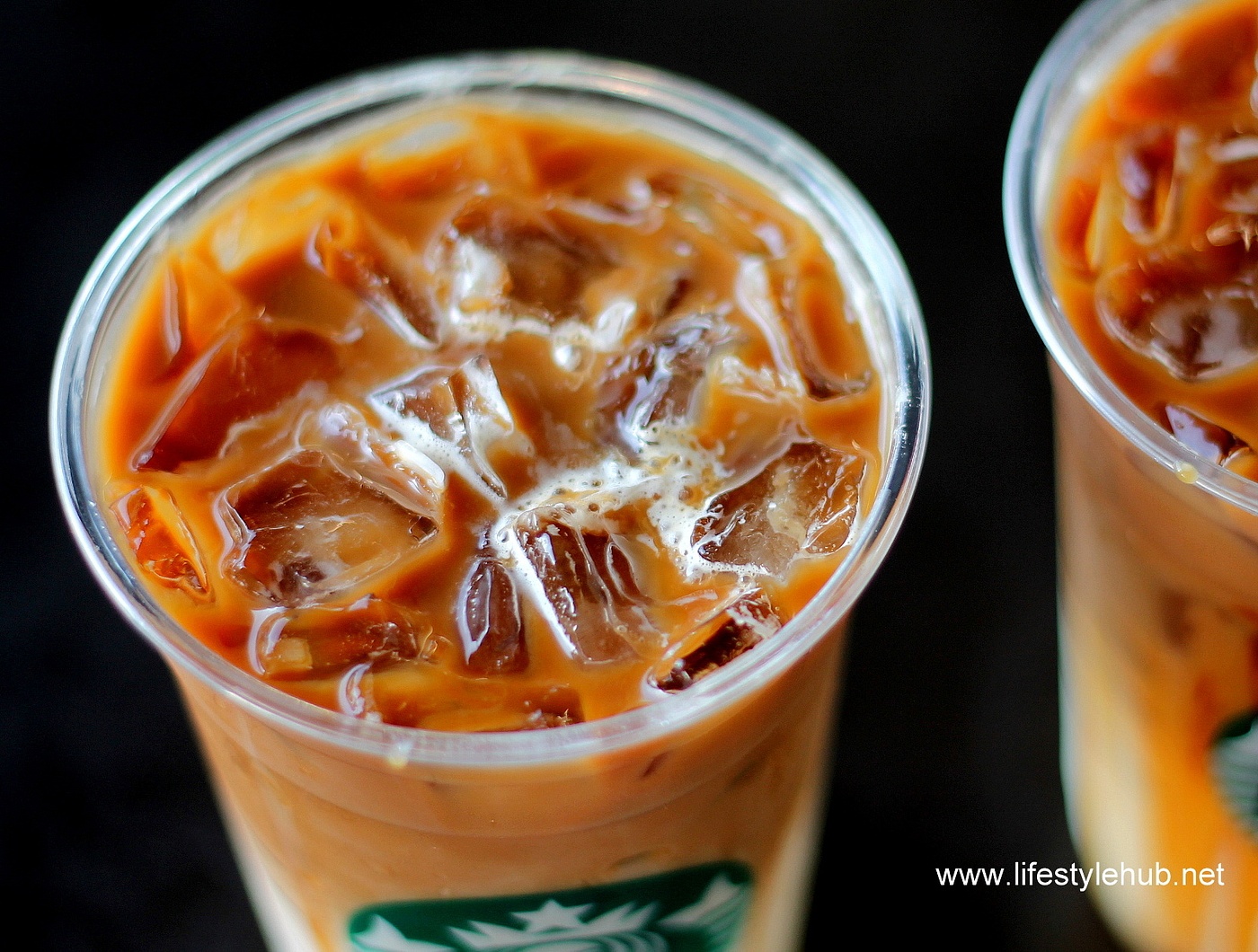 Starbucks has one more treat. An online voting is ongoing at www.starbuckspromotions.ph to let you choose which between caramel and espresso is your top choice. Why is this important? On March 9, the winning beverage will be offered buy one, get one in all Starbucks stores in the Philippines. How's that to make your summer more relaxing?
As of this writing, Team Hazelnut is leading with 4,053 votes (66%) while Team Caramel has 2,049 votes (34%). You still have 7 days left to vote. Remember, you'll get one more cup of your preferred drink on March 9 if you win.
To help me decide, I ordered both this afternoon. My choice? With the rich and deep taste of Starbucks' all-time favorite mix, I choose hazelnut. :)