Helmet Diving at Grande Island Resort - Subic
3:05 AM
The peace sign now also means take a picture, even underwater.
I was listening closely to our Japanese and Filipino diving instructors when they were teaching us the hand signals for helmet diving. The DOH 'OK' sign means everything is good while the 'so-so', 'not sure' palm dance means you need help. You Boracay kids already know what the rest are but of course, when your index and middle fingers are doing the V shape, the camera should be ready. :)
It was my first time to helmet dive, or some tourists call it seafloor walking. It looks fun in pictures but for someone who is suffocated easily with breathing apparatus, I never thought I will try it. It looks fun in photos, but it is more fun in reality.
Thanks to

Grande Island Resort in Subic

for offering this water activity, I finally experienced it.
For PhP1,000 per person, you'll get 20 minutes of life underwater. If your favorite Disney movie is The Little Mermaid, I think you'll begin to wonder what on Earth (err, water) was Ariel thinking when she wanted to try the life above the sea.
Our session started with a few reminders from our diving instructors. Hand signals, no standing and sitting on rocks and corals, no removing of helmets, and what to do when your ears are hurting. On a floating cottage in the middle of the sea, we were assisted in submerging ourselves underwater one by one. We're a group of five people, and I came in third. I don't wanna be the first one to be under there and I don't wanna be the last one to leave either. Being the middle participant is always a smart choice. LOL!
I slowly went down through a metal foot support hanging on the floating cottage. When the water was shoulder level, my helmet was placed and I was instructed to immediately submerge. The head gear is 33 kilos heavy or almost 2/3 of the weight of a sack of rice. That's no joke if we talk about spine support.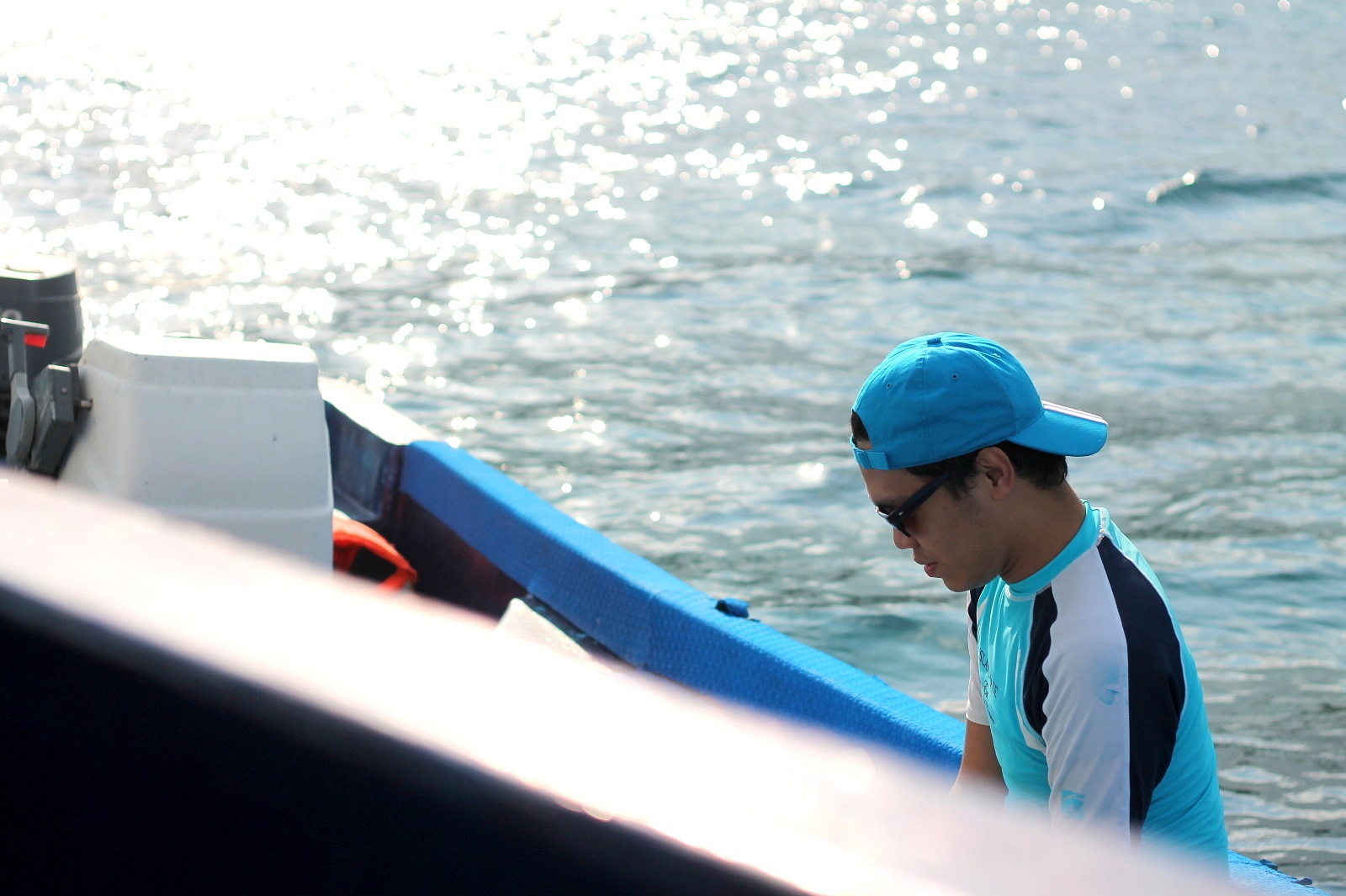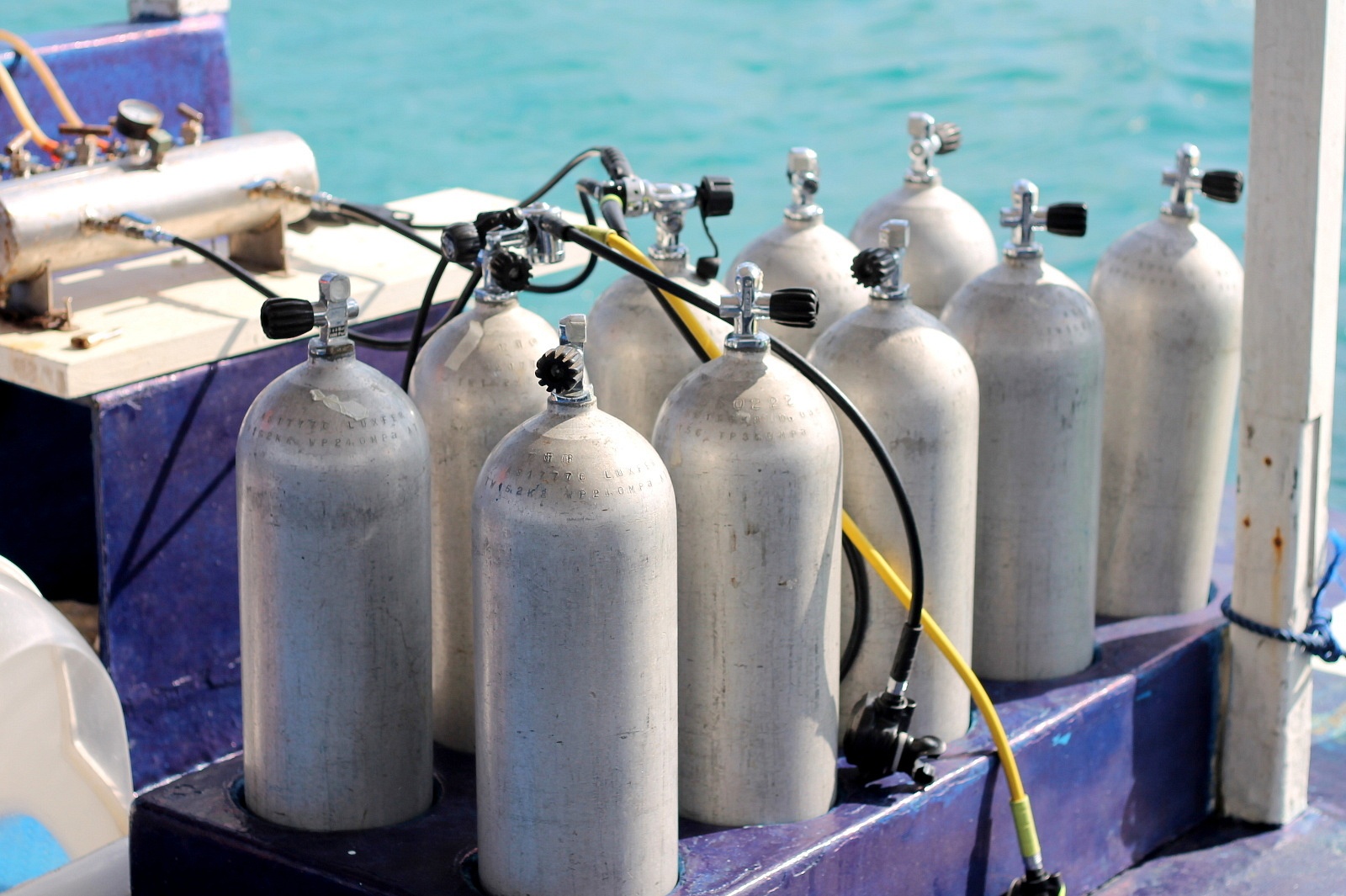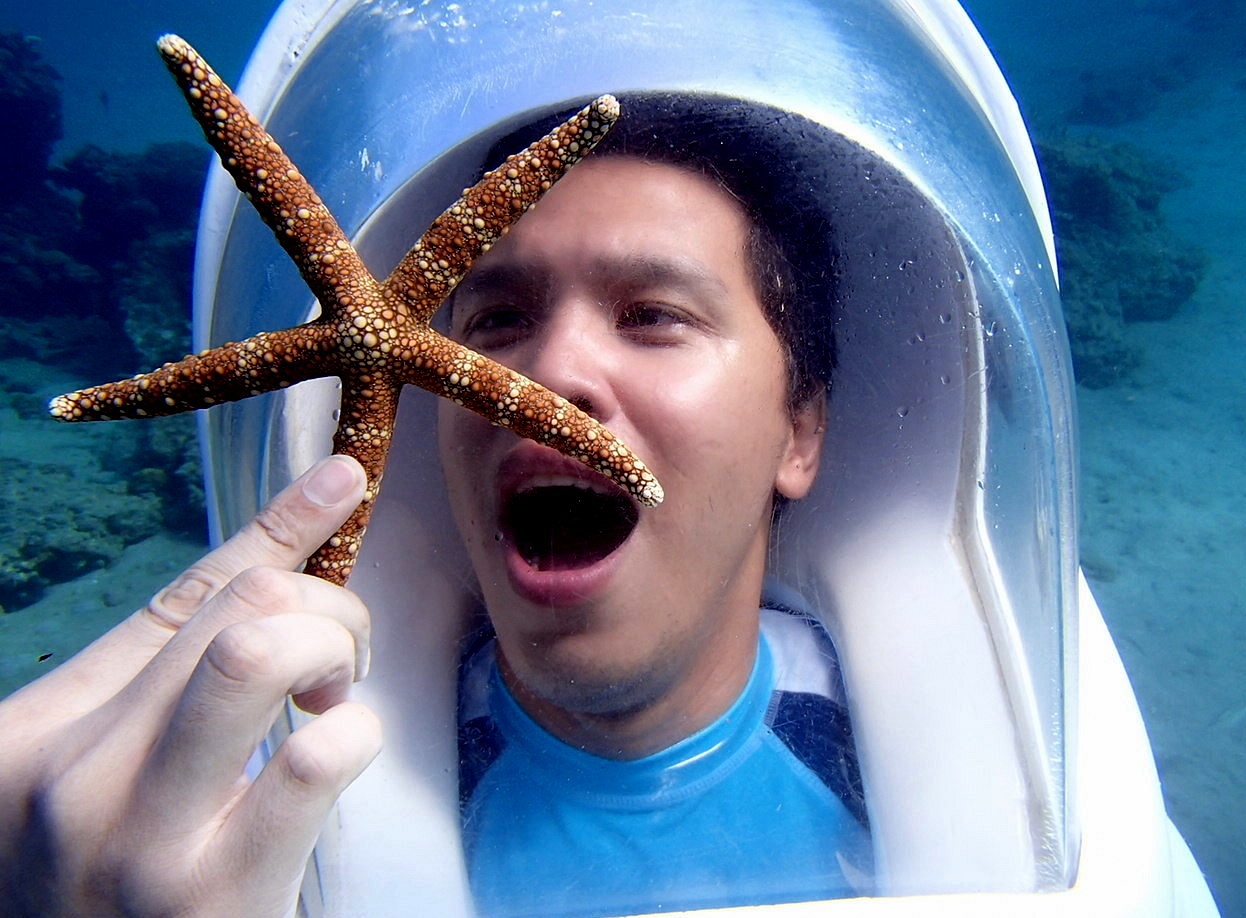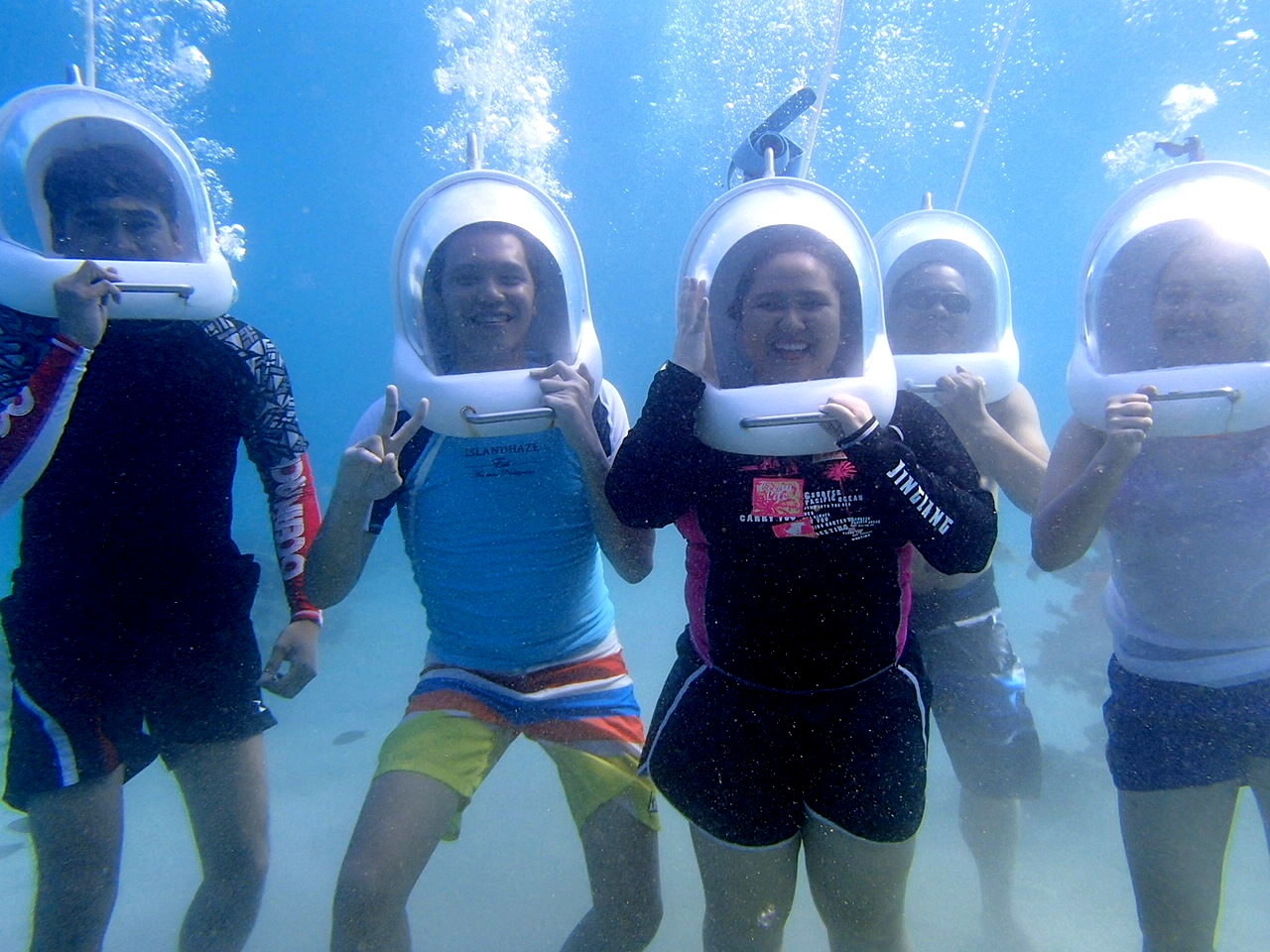 Reaching for the ocean bed is difficult and yes, scary. I am a Pisces but ironically, I don't find the sea the safest place on Earth. But when I felt the sand and looked up, seeing the huge water bubbles caressed by sunlight, I felt relieved. It was beautiful. I signaled OK to my diving guide and he released me and allowed me to walk. I forgot about the fish for awhile. I was just looking up, observing how beautiful the sea looks from under it.
We were given small pieces of bread to be squeezed to bits and fed to the fish so they'll come and play with us. That's when a lot of them, in different colors and sizes, gathered around us. From a non-animal lover, that moment was amazinggggg!
The Helmet Diving is becoming a popular attraction in beach destinations in the country. I've seen it first being advertised in Boracay. It is nice to know that for PhP1,000 and for just a 3-hour van ride to Subic via the SCTEX, you can already experience it.
You can inquire more details from Grande Island Resort's website www.grandeislandresort.com. You can also email them at info@grandeislandresort.com or call them at (047) 250 2963. Grande Island Resort, being true to it's name, is a small island which can be reached via a 20-minute ferry ride from the resort's own port in SBMA. They offer first-class amenities and accommodation so it wouldn't be a problem if you will be stuck there or choose to stay there for a couple of days. The place is ultra relaxing. No exaggeration! :)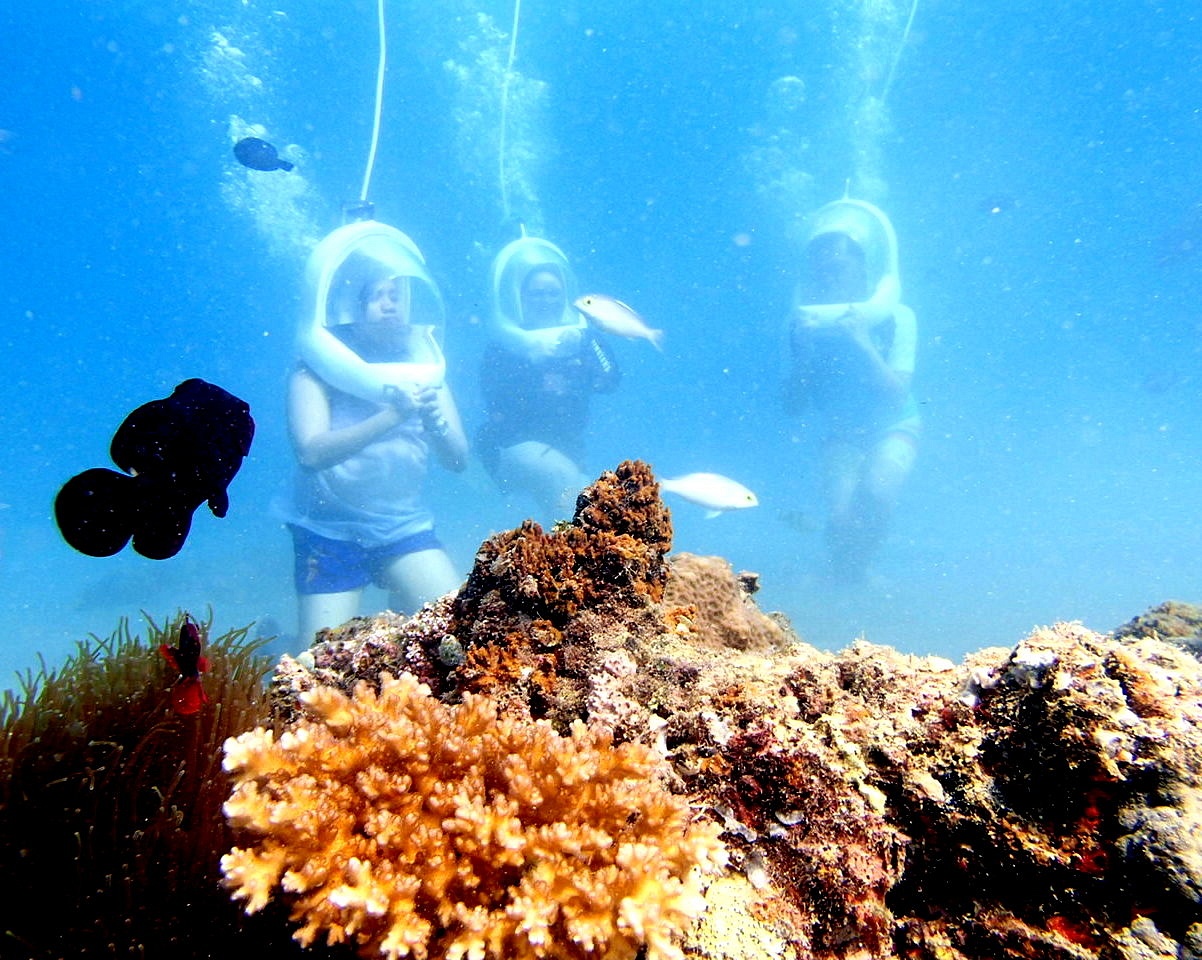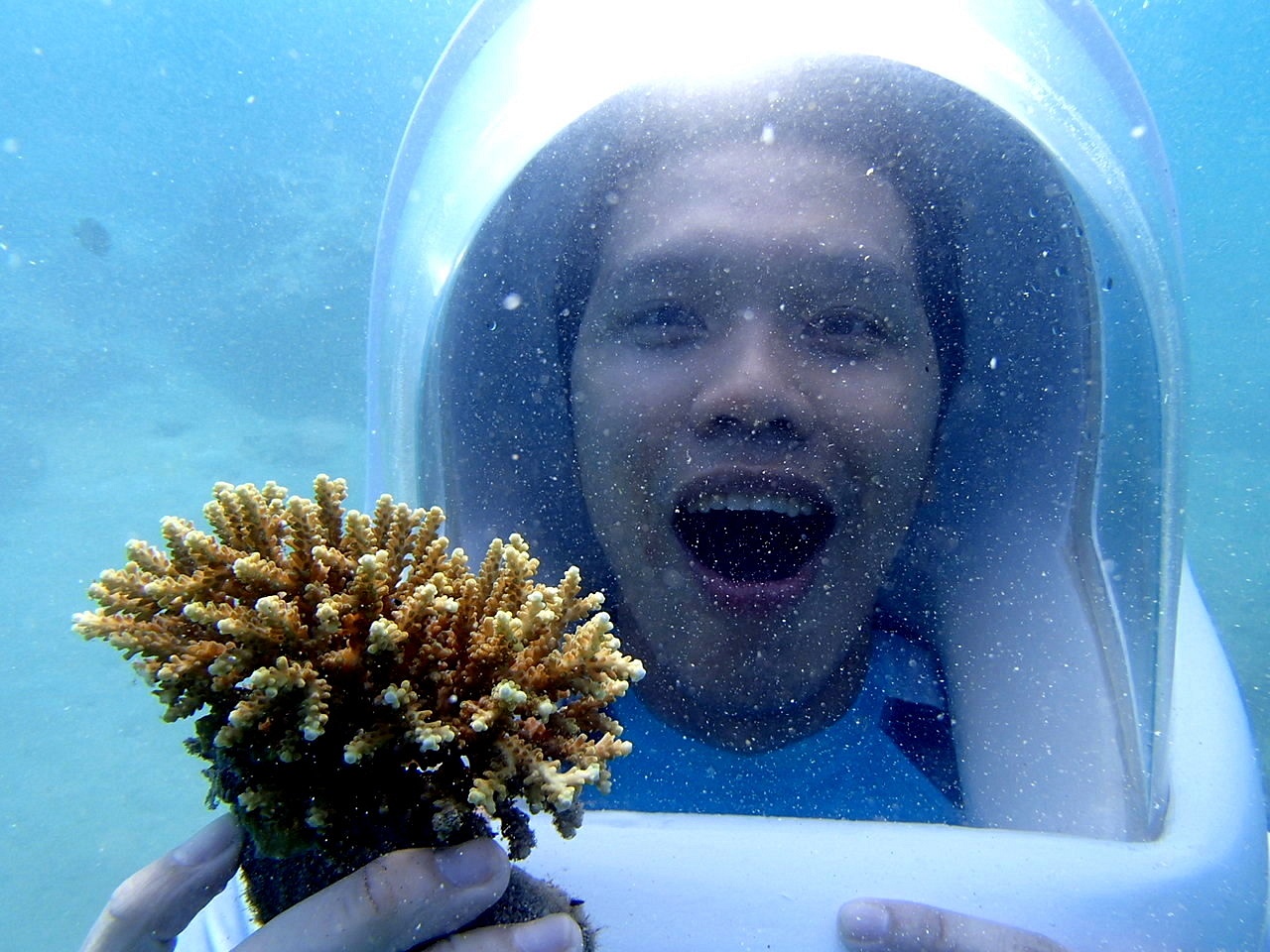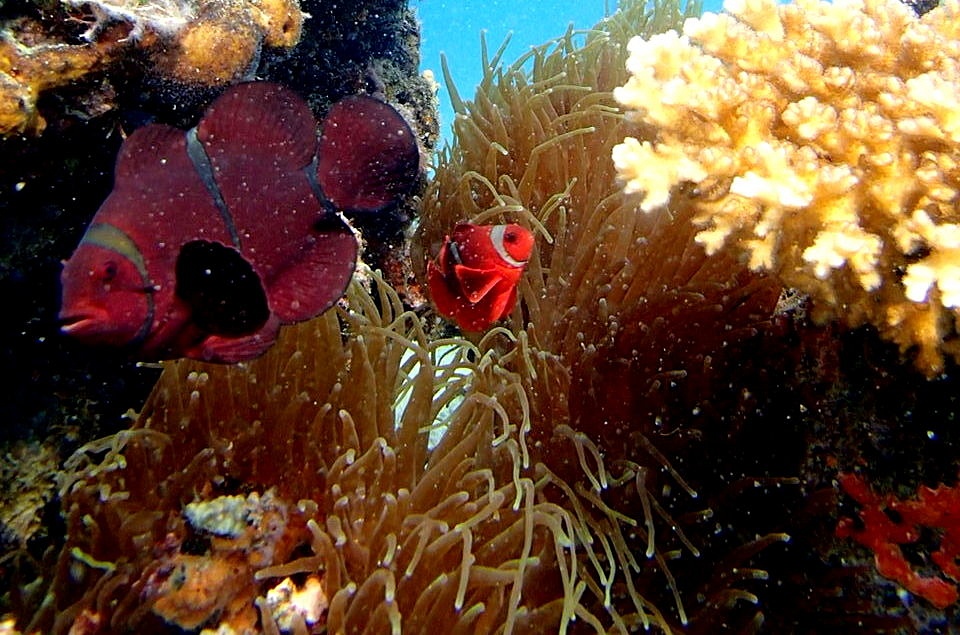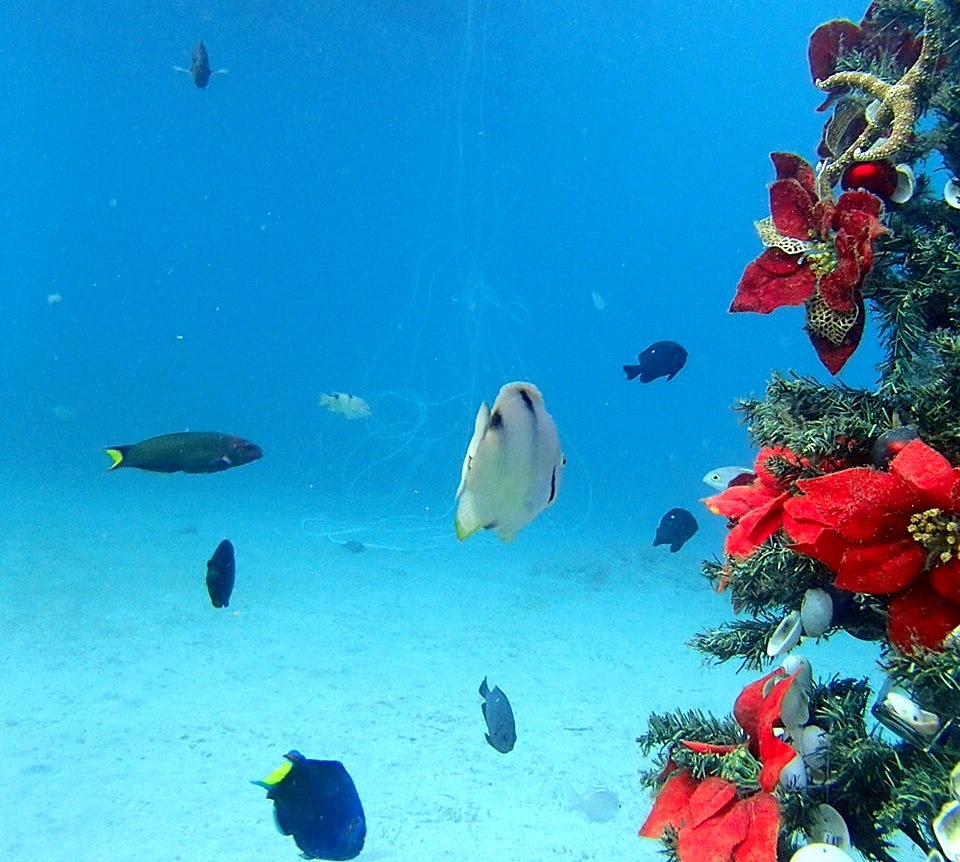 Video: