Face To Face With The Pope
7:58 AM
Flickering candles in the rain are being held by people who hid themselves in coats of different colors. For a moment they're quiet but tears and cheers erupt when the Pope in his jeepney-inspired mobile go near them. "We love you, Papa Fransesco!" others say. Some can't talk. So overjoyed, they just weep.
Media agencies say six million people are here. They're here despite the cold. They're here even if it's raining non-stop for 7 hours now. They're here even if the weather bureau said that it's storm signal number one.
My knees are shaking even if I was only out in the rain for roughly 45 minutes. I have such low tolerance for cold. But I am looking at the mothers who I know have been here for hours and hours just to have a glimpse of the Pope. I shouldn't be complaining I told myself.
I am far from the Quirino Grandstand. I expected it. I left the house 2 hours before the mass and people were here since the other night. But thanks to 18 huge screens scattered around Luneta Park and the neighboring streets, we can still understand what's going on. I looked around and even if we're more than 4 kilometers away from the Pope, everyone is still smiling. Most are praying silently with a few ladies holding on to their rosaries.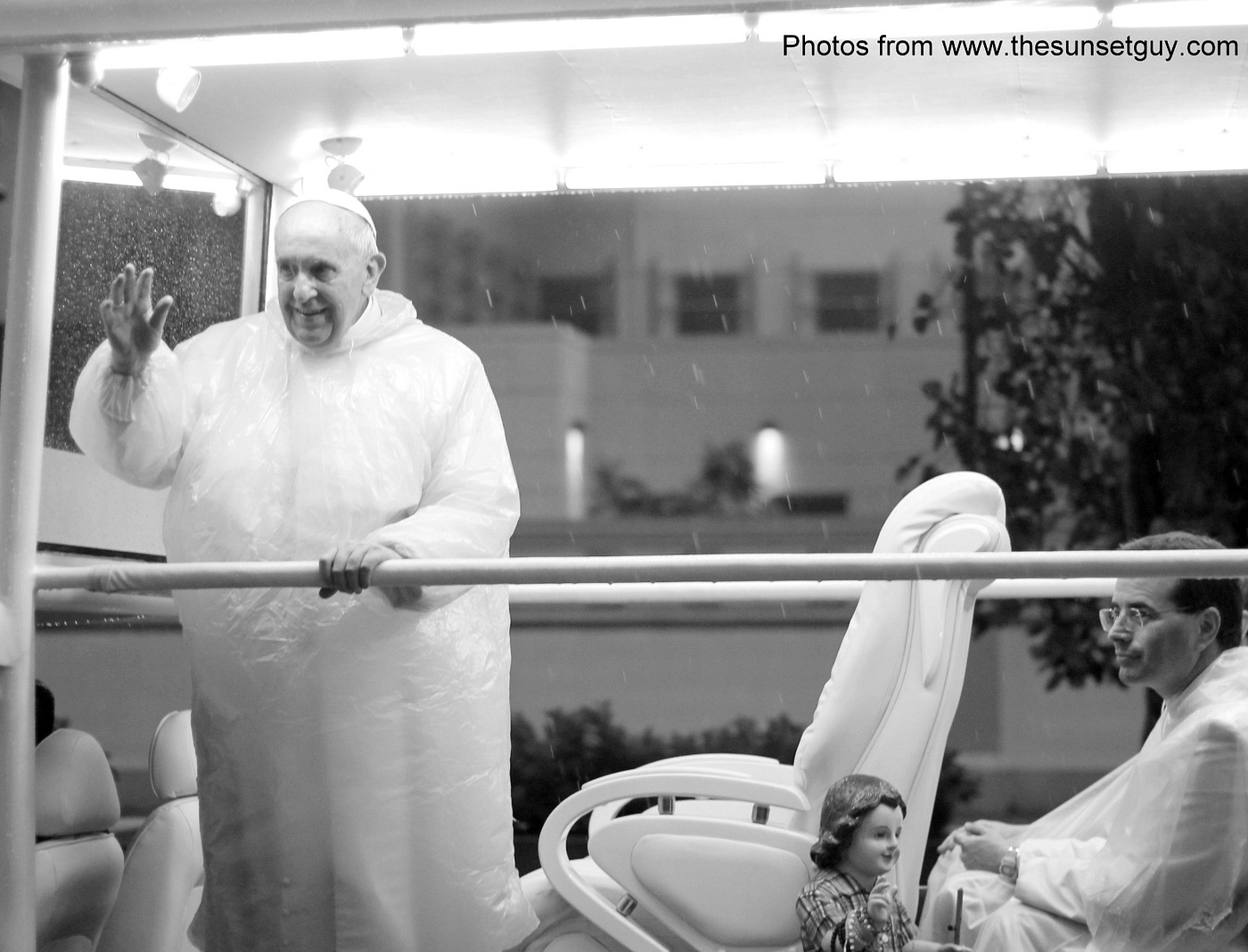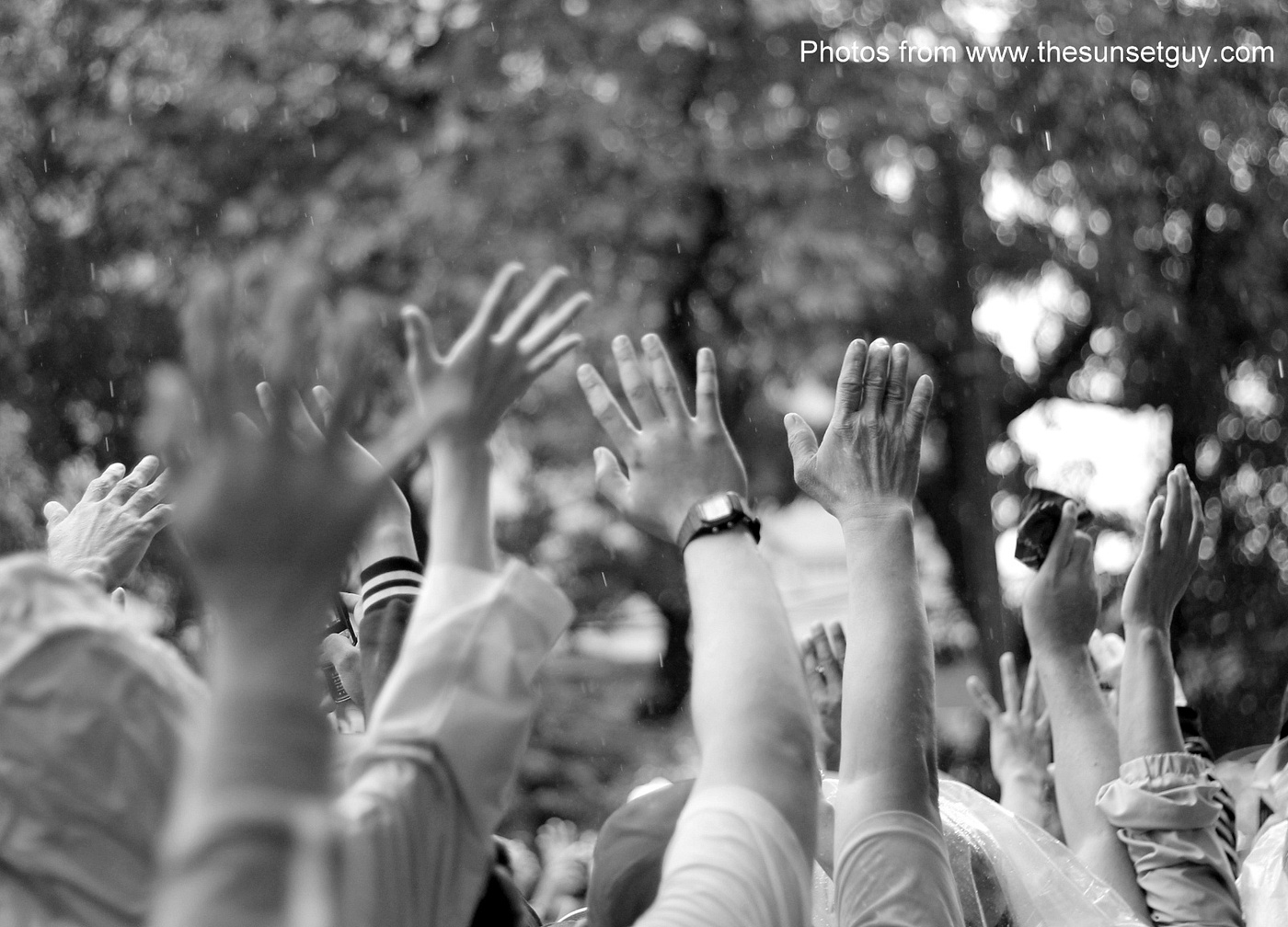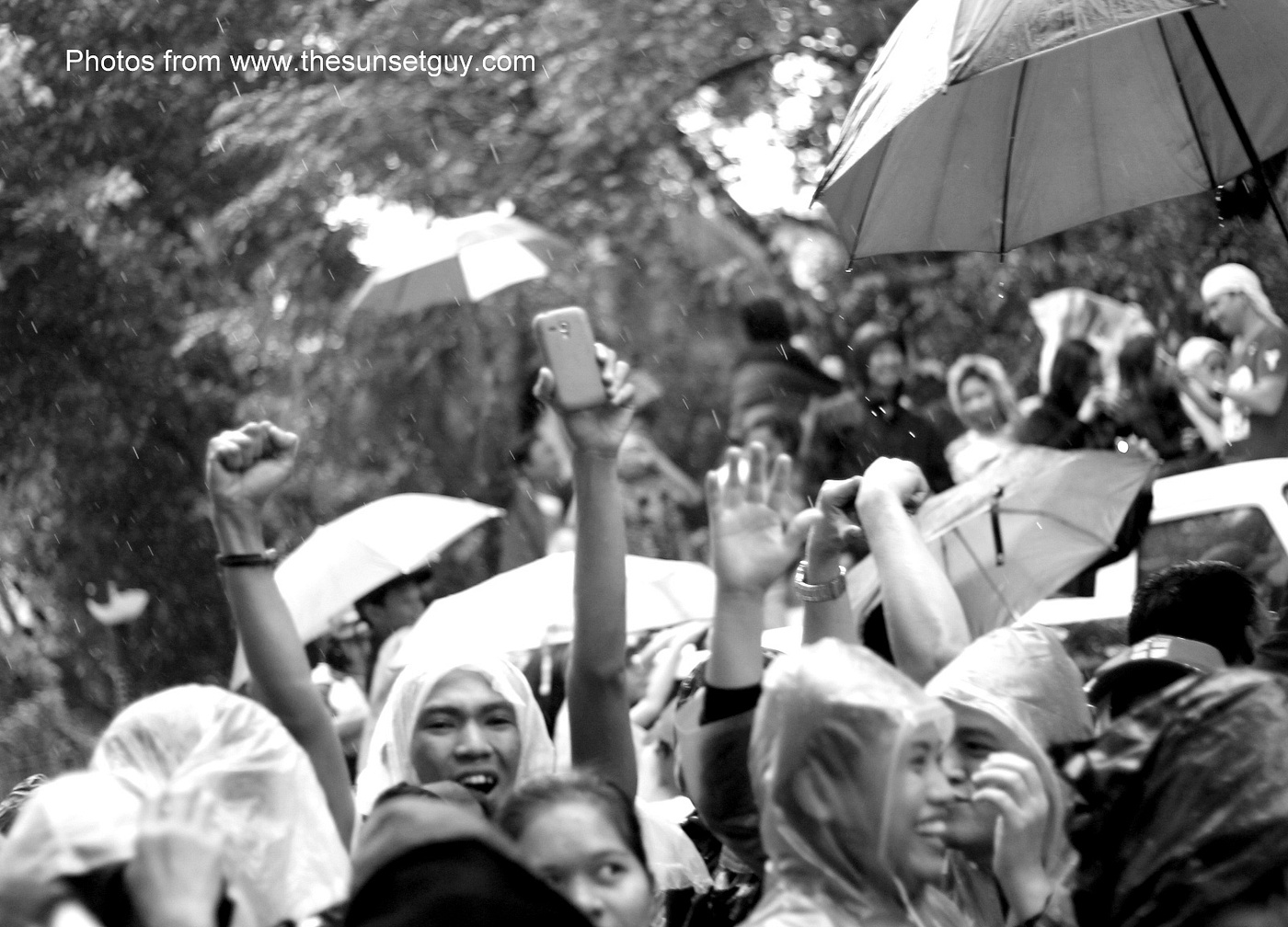 I am proud to be in a country with so much devotion for their faith. I'm happy realizing that if we are with someone we truly respect, we have the capacity to be disciplined.
Two days ago, we are confronted with an argument that the Papal Visit isn't about the Pope but the message he brings. I agree with that. I heard friends say that we are here to not praise the Pope but praise the Lord with him. Absolutely right. And I see why some are worried about how the rest of us react when we see the Pope. Some are accusing their co-Catholics of idolatry. I cannot say it is true. I also cannot say it's not.
Faith is such a huge concept even the brightest Theologians can't establish its standards. I am not a devout Catholic. Well, I was raised to be one after being educated in a Catholic school for 10 years but there are some teachings of the Church I don't agree with. It's a love- hate relationship but it doesn't mean I forgot the Lord. I don't go to mass every Sunday but I say grace before meals, talk to the Lord before I sleep, and ask for his guidance everytime I begin travelling. I'd like to see it as a quiet practice of my religion.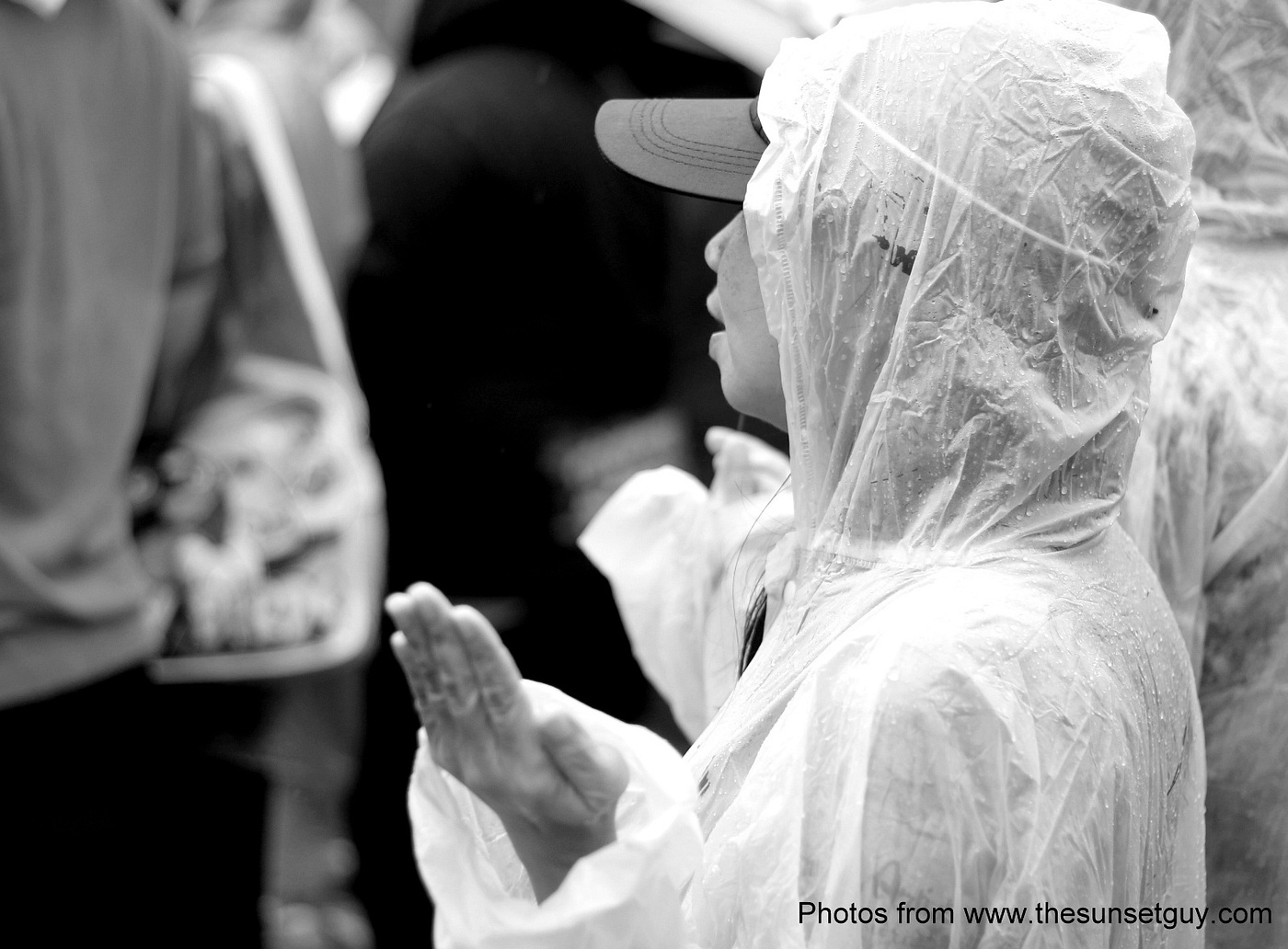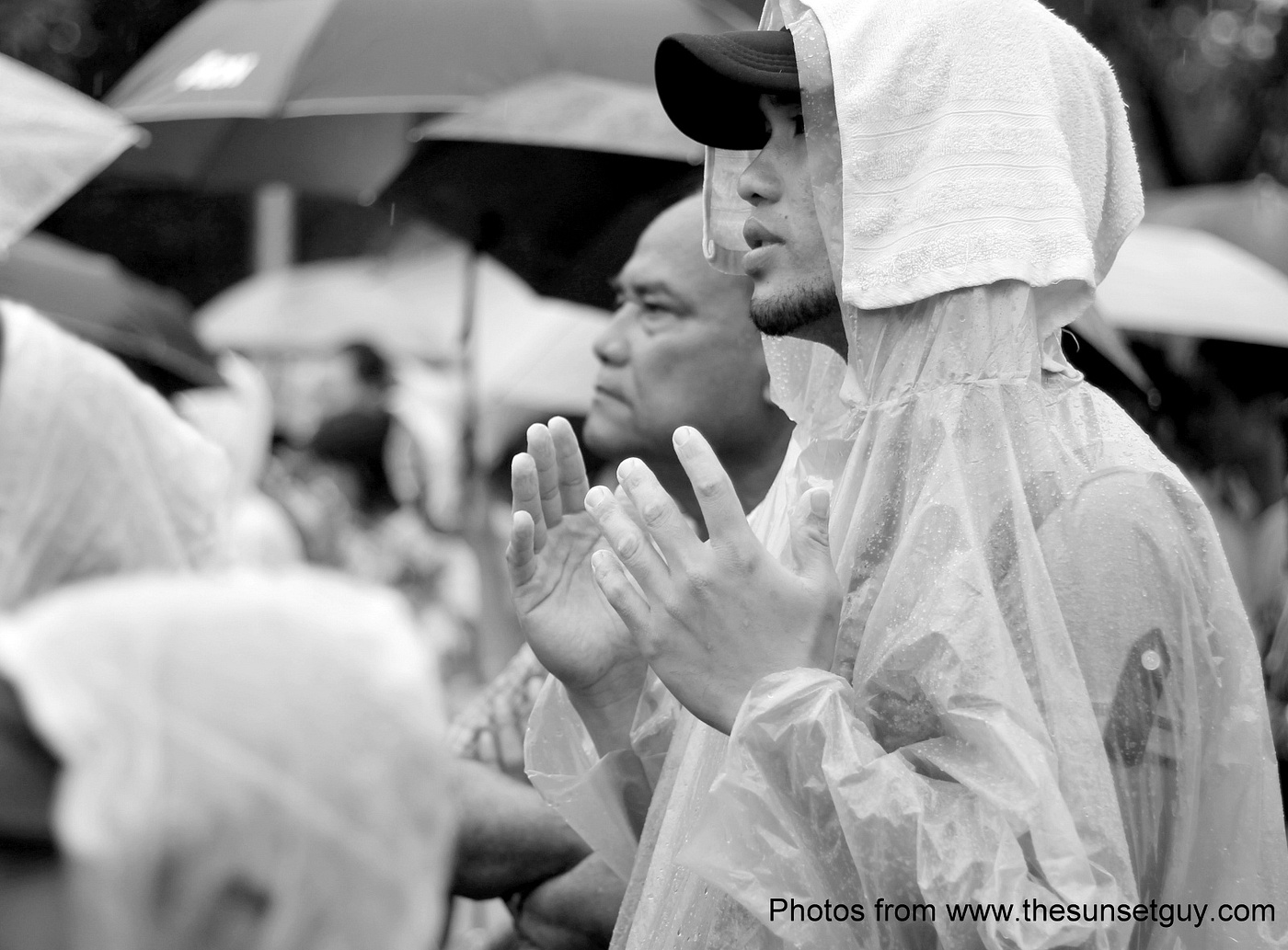 But looking at this people who braved the cold today, they are happy. Getting a glimpse of hope is always good... always. Our expression of faith depends on where we're coming from, the way we are taught, our spiritual experiences, the people we are with, and in most cases, the things we're yearning for. We pray harder in times of trials, don't we?
This Papal Visit is not really about being a Catholic. The happiness I felt transcends what's written on the religion portion of my bio-data. It's about finding our source of strength to go on with life and be face to face with someone who symbolizes goodness. If we see people we know whom we think has gone beyond appreciating the Pope's presence, we can remind them. But we can't judge them.
Thank you Pope Francis for warming my heart. I may not be able to promise you that I will go to Church every Sunday, but I heard your reminder. I know we must take care of each other. Viva il Papa!