Waterside Restobar at Solaire
8:55 AM
For Solaire, luxury always include good food. Yes, always. And eventhough they have an existing excellent lineup of world-class restaurants like Strip, Yakumi, Fresh, Finestra and Red Lantern among others, the quest to provide the most superior dining experience doesn't stop. Especially now that they built a landmark in Sky Tower.
The Sky Tower will not only house The Theatre in Solaire and an all-suite accommodation, two new restaurants are going to be points of destination here too. Earlier today, the Oasis Garden Cafe and the Waterside Restobar opened with the VIP and select bloggers.
Traffic didn't allow me to catch the opening of Garden Oasis Cafe (But I promise to be back and write about this coffee shop/ restaurant soon) but I have so much to tell about the very elegant Waterside Restobar.
From Solaire's VIP entrance, you need to walk all the way to the end to see this Mediterranean and South American dining place. With an inviting view of the Solaire Pool and the Manila Bay, it is your haven for relaxed dining. When I say relaxed, I meant you can stay here for 3 or more hours, ordering tapas after tapas or sipping wine without being bored.
Going very detailed, here are the gastronomic wonders served to us at the opening day which you can get for yourself too. :)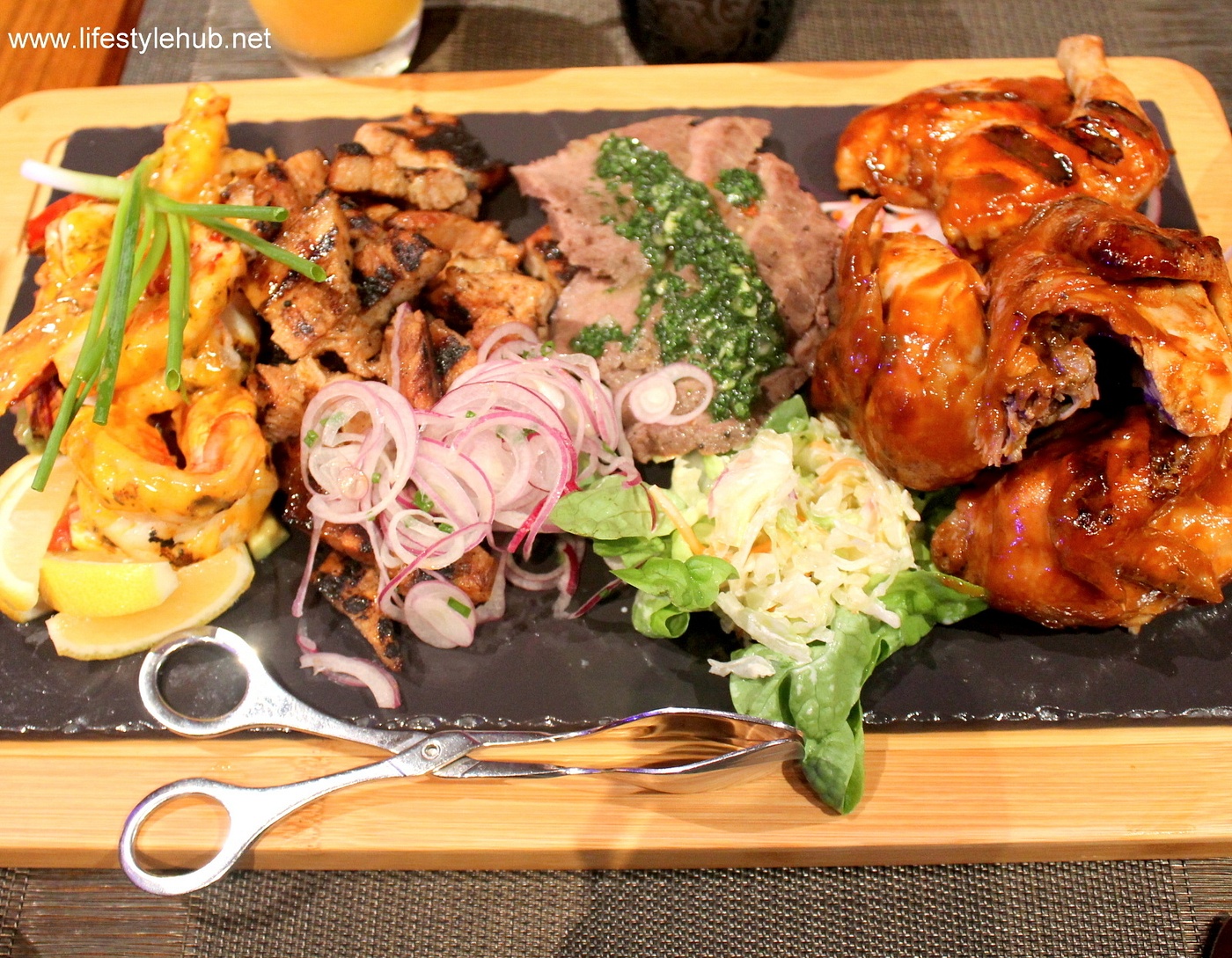 From the Grill specialties: Lemon, Garlic and Pimento-garnished Jumbo Prawns, Inihaw na Liempo, twice cooked, poached and charred Beef Brisket, and brined, roasted and BBQ Glazed whole chicken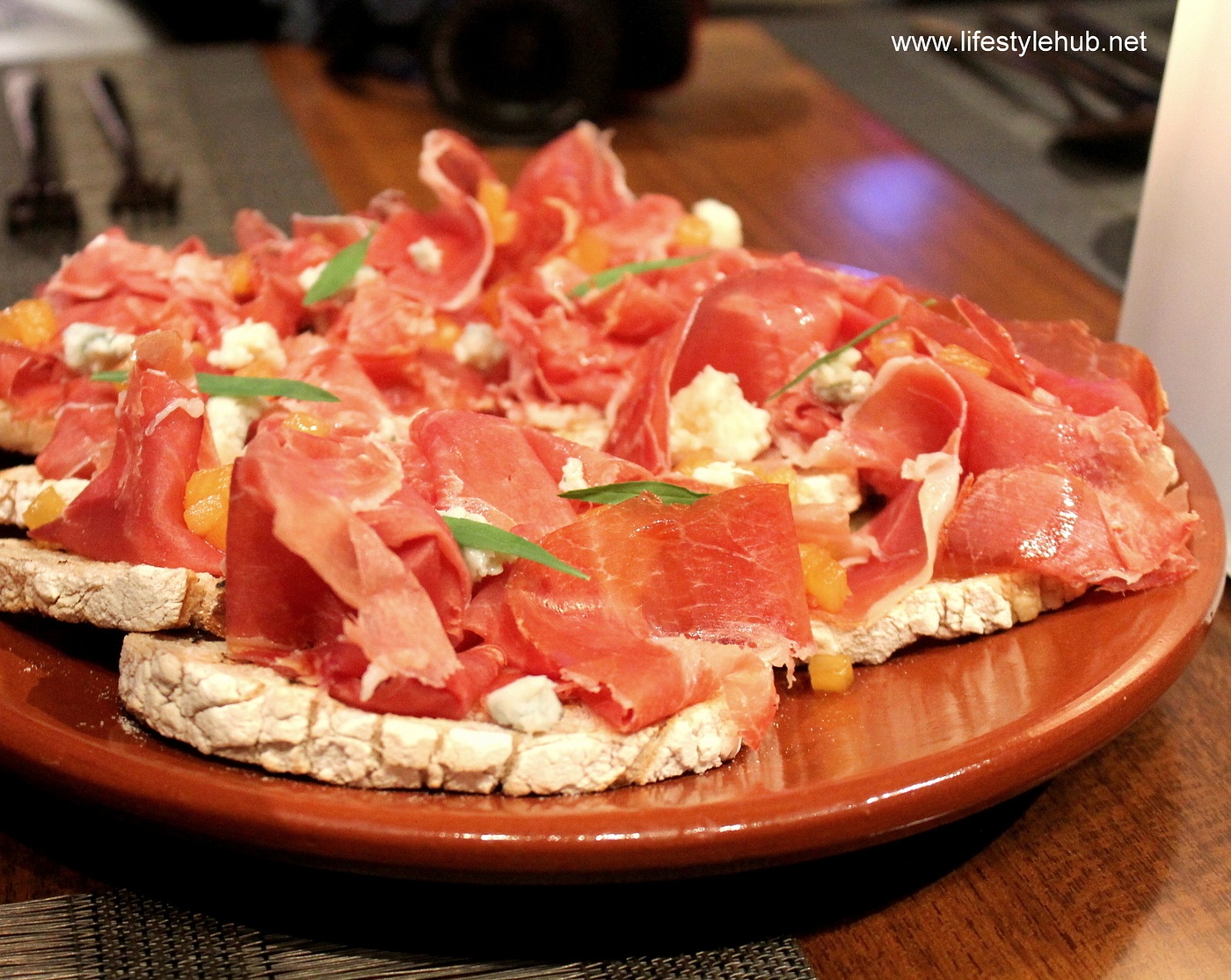 One of the five tapas served that special day - the Sardanillas,
tapas in olive oil served on a crusty bread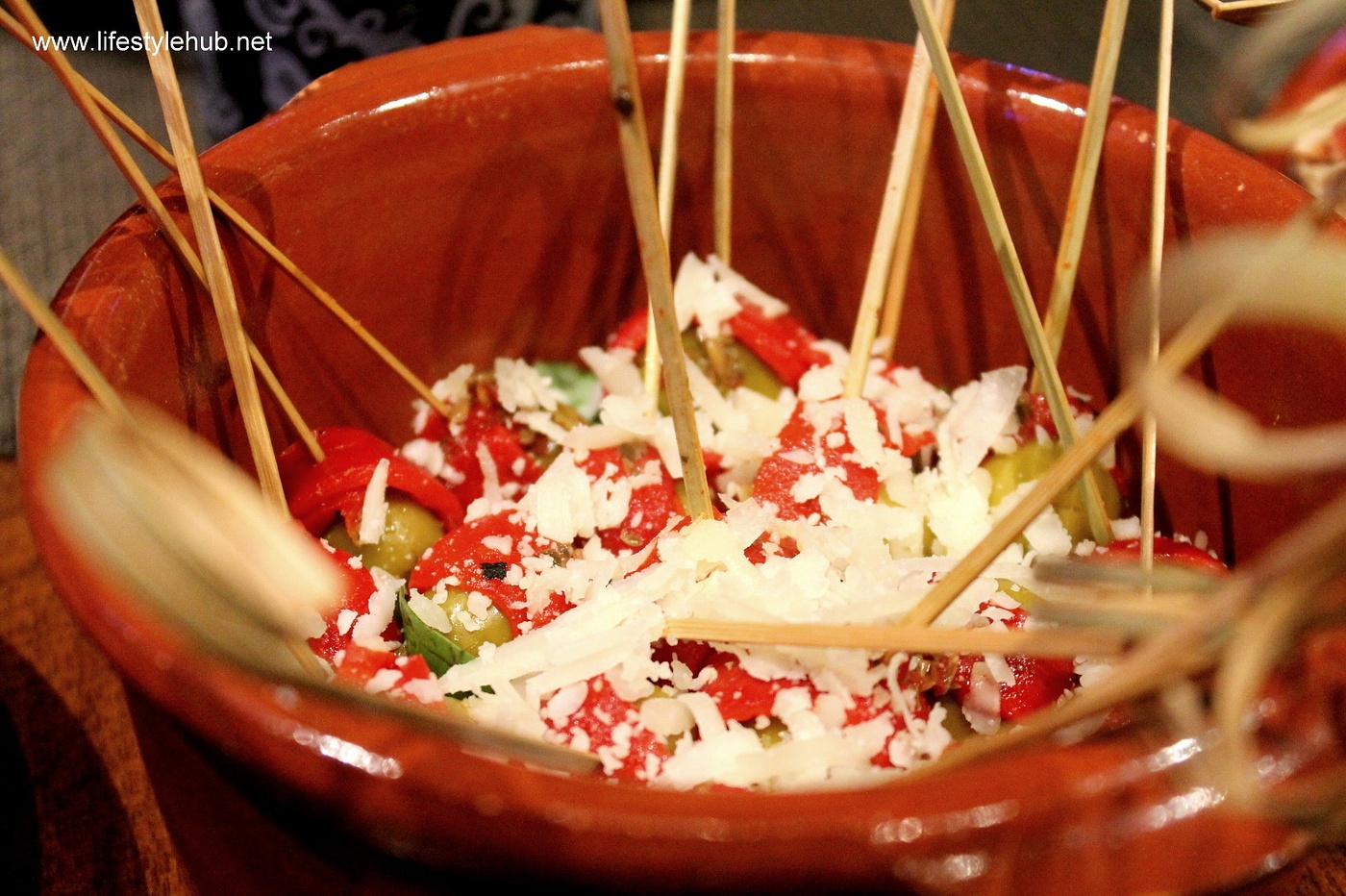 The Banderillas: olive, garlic and piquilo (a variety of chile whch has a sweet taste and no heat that are traditionally grown in the town of Lodosa, Northern Spain)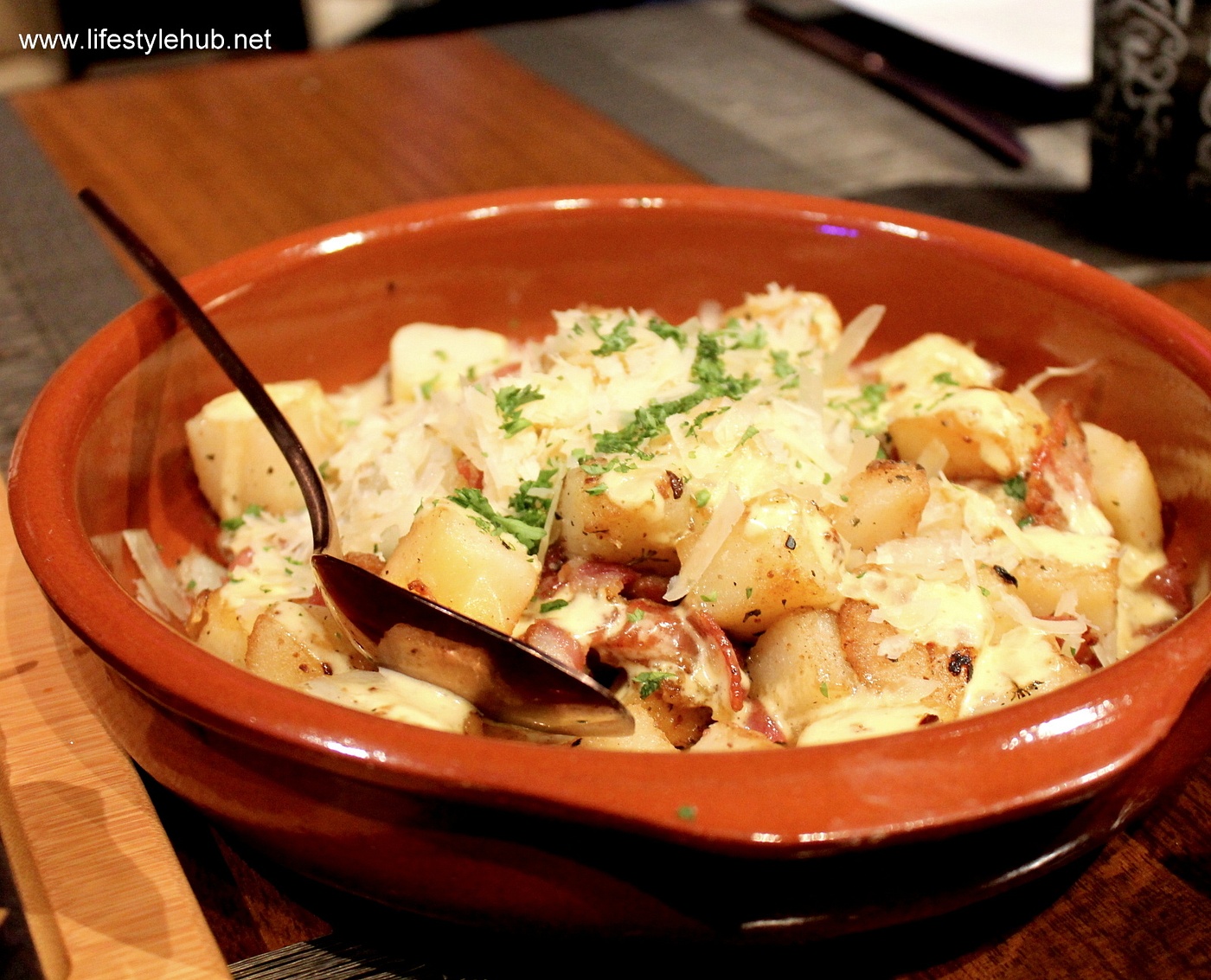 After the heavy food servings, I though I can find some time to rest with a bowl of scruffed Carbonara potatoes. But as you can see, not really.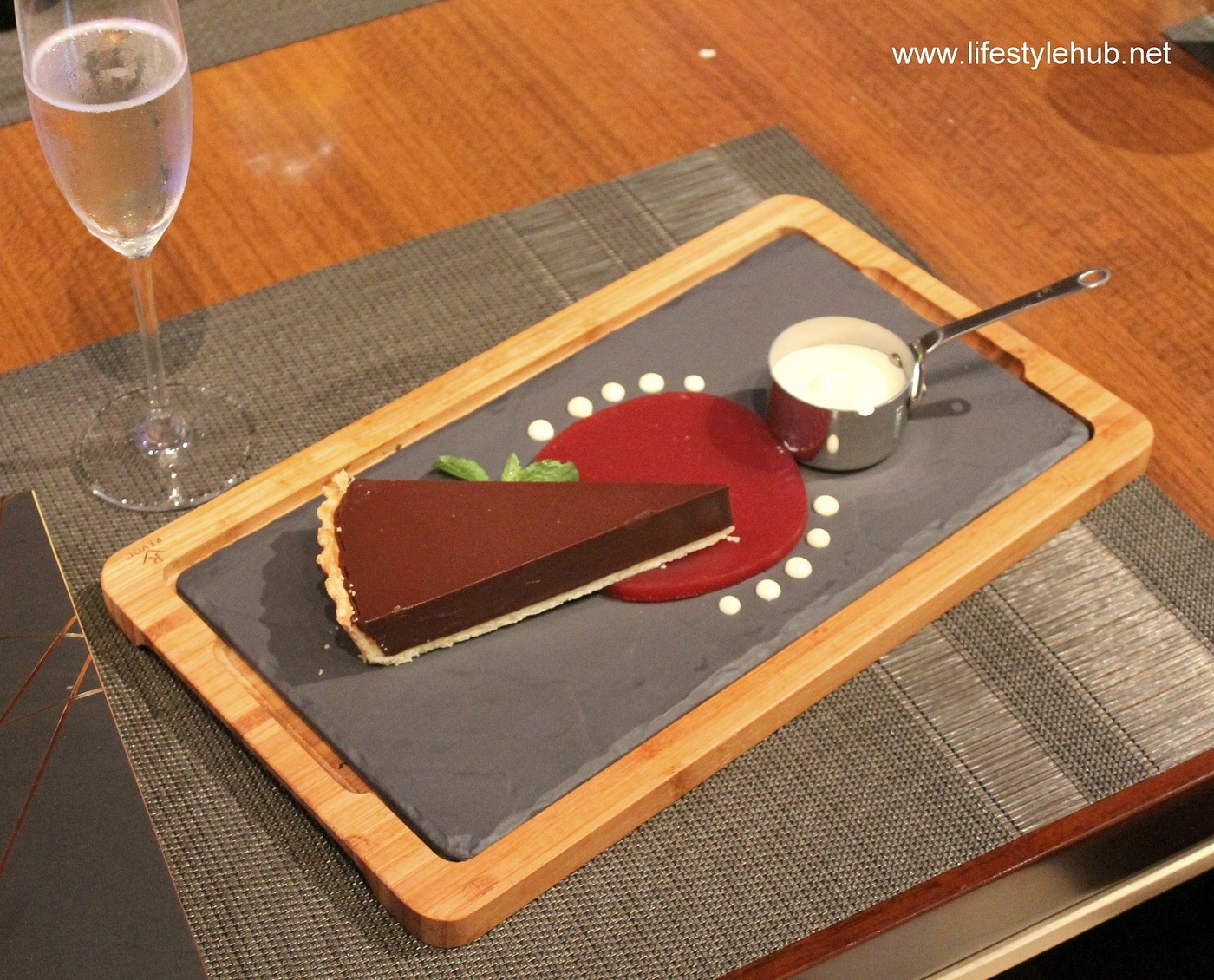 And then there was dessert! We have a fusion of the sweet and the sour
with Chocolate Tart and the raspberry jelly as its base.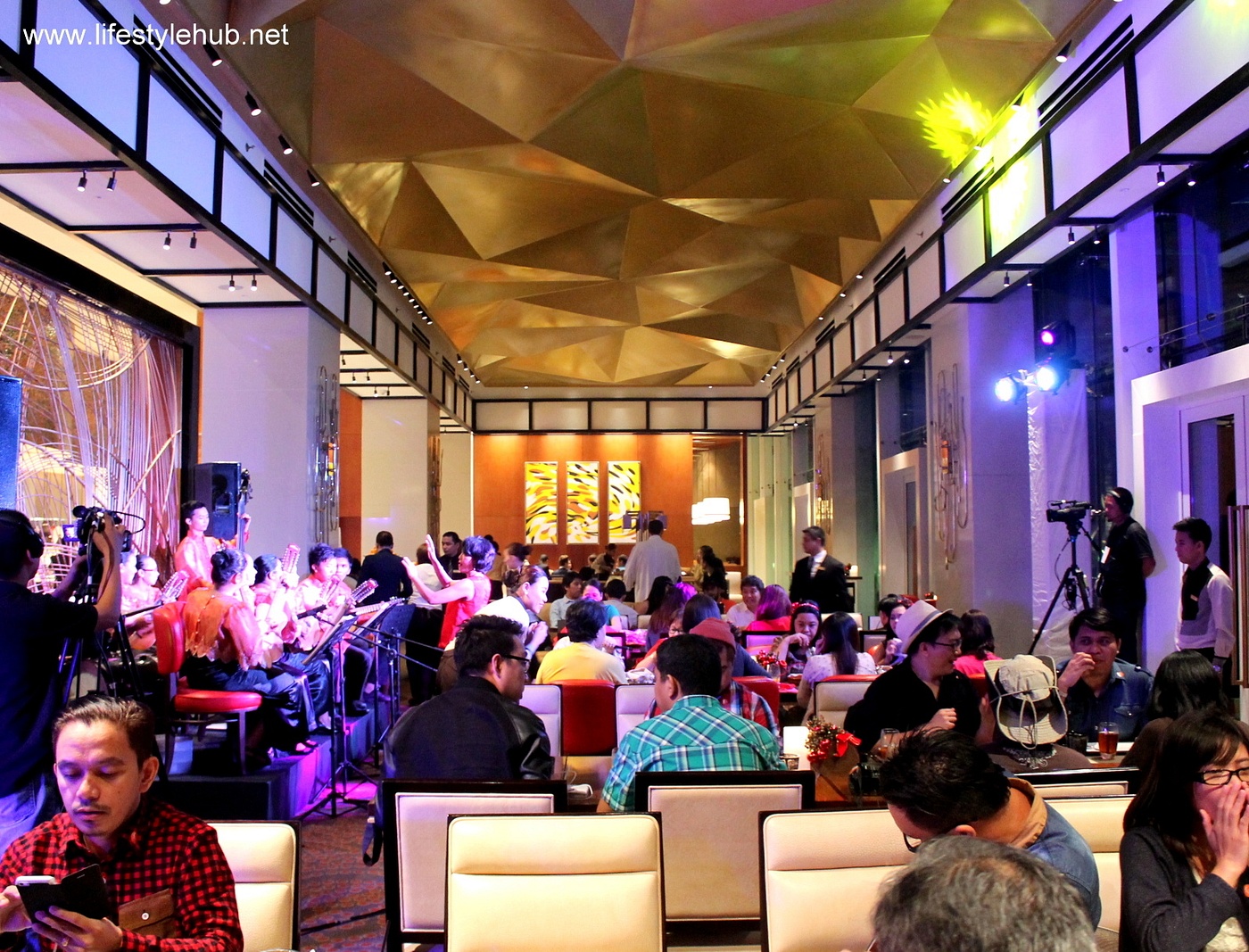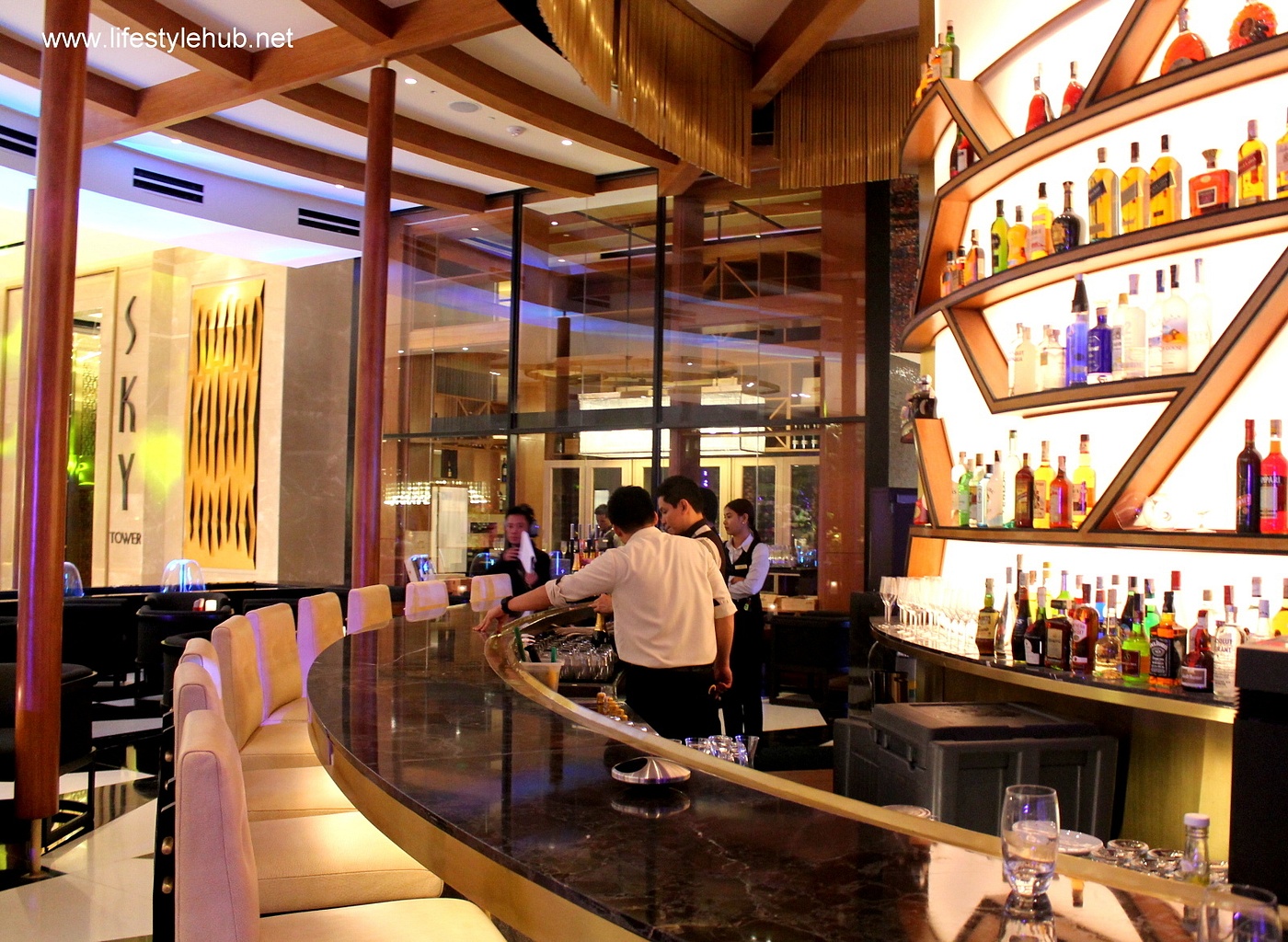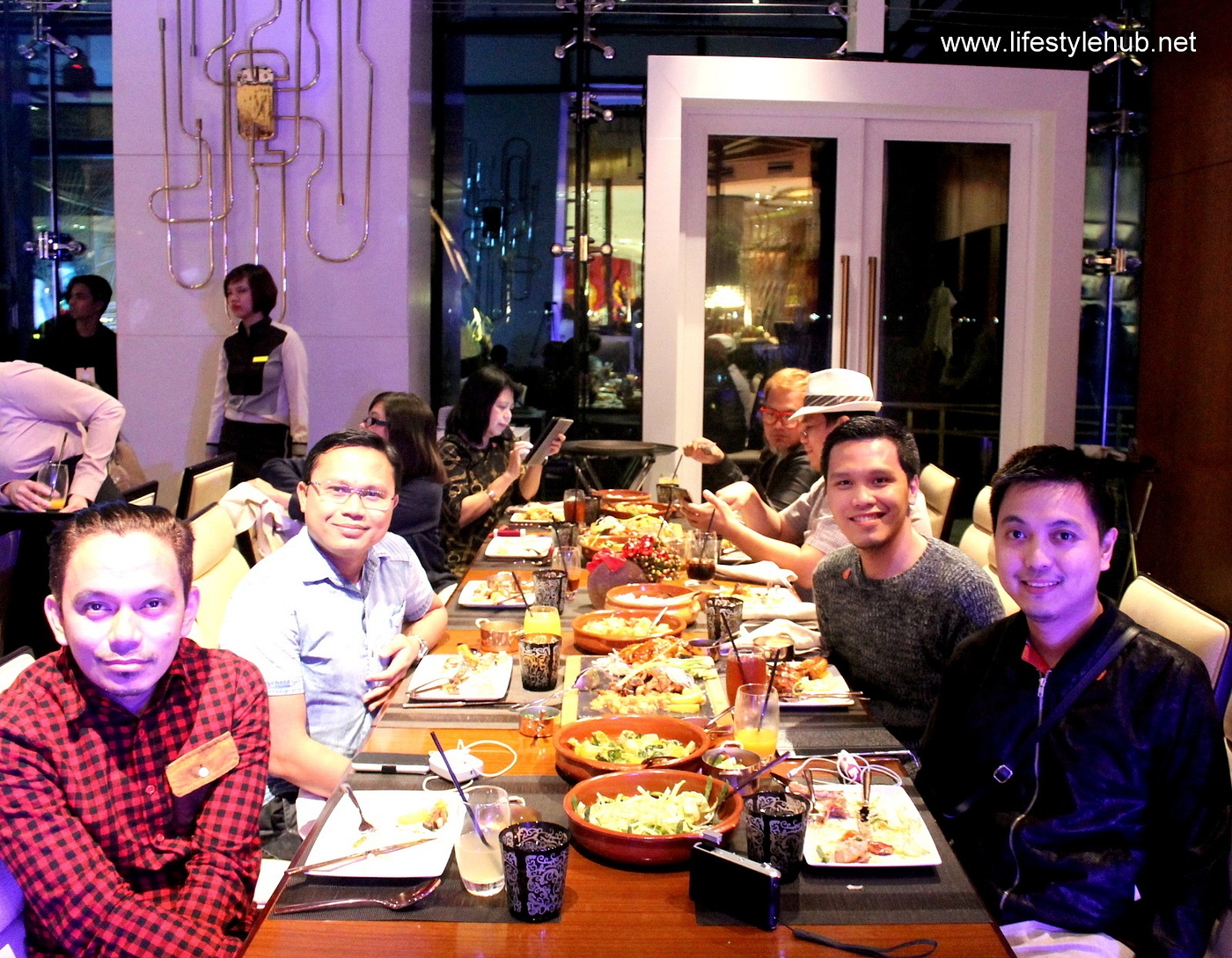 Of course, a mandatory photo with the bloggers and the big feast. From left, Jeng of Showbiznest, Ely of Elysplanet, yours truly and Edsel of Starmometer.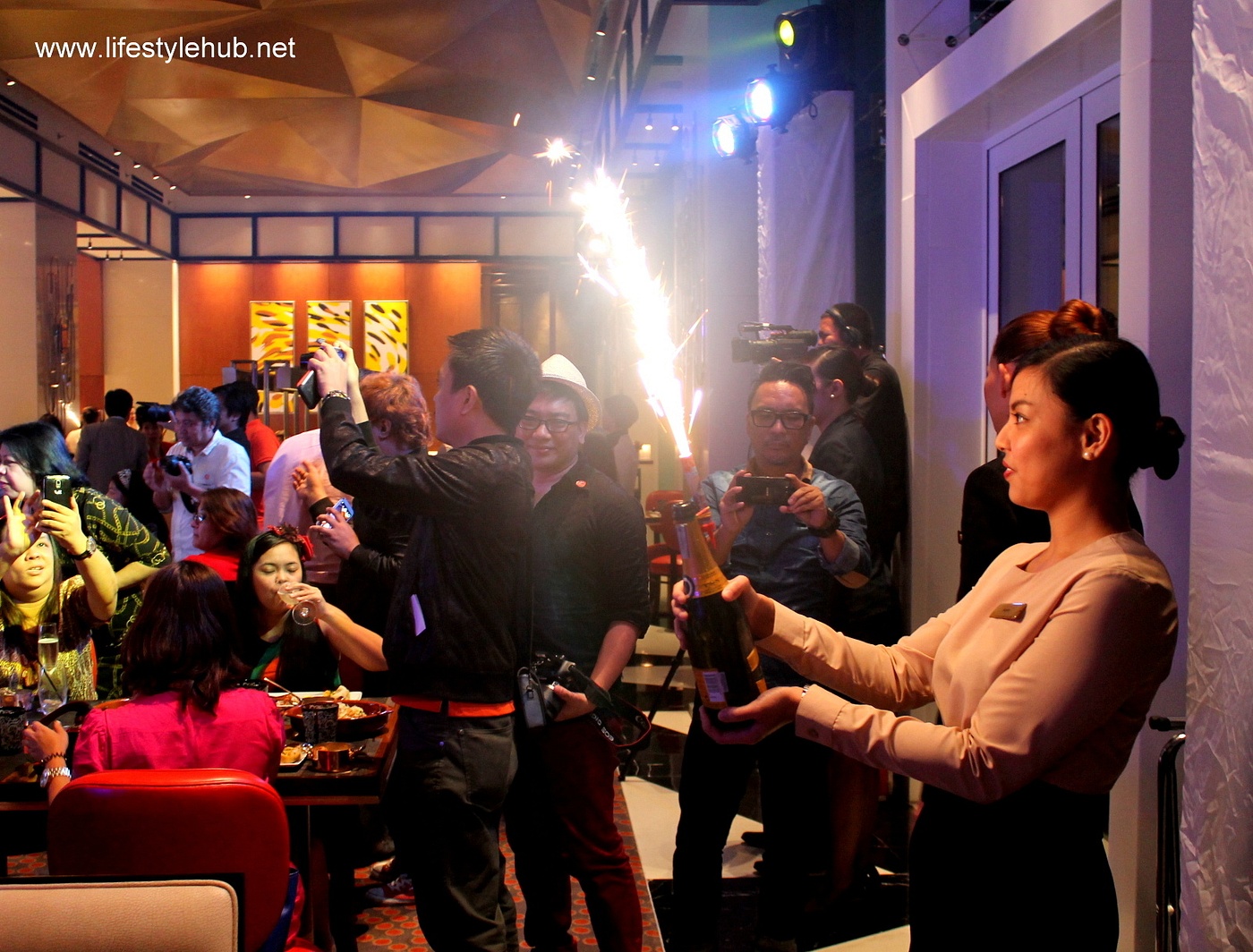 Mind you, these are just a fifth of the amazing dishes you can order at Waterside Restorbar. I can only give you a hint of the Mediterranean meets South American and Filipino cuisine. But as to the rest, get ready to be surprised. Very pleasantly surprised, at that. :)