Jonalyn Viray's 'Fearless' Birthday Bash
6:39 AM
I have to admit Jonalyn wasn't my favorite when I was addicted to the first season of Pinoy Pop Superstar, the pioneer singing contest show of GMA 7. Although she was among the three very impressive girls in the finals, I was rooting for both Kristel Astor and Charmaine Piamonte. Both didn't make it to the third round. Jonalyn fought for the title versus Brennan Espartinez in the final sing-off where she eventually won.
Jonalyn proved me wrong later on after she was included among the regular performers in the now defunct Sunday musical show SOP. Regine Velasquez and Kyla were providing the vocal showdown the Filipinos need every Sunday but her big voice gave the show more variety.
Then she was part of the very impressive La Diva together with Pinoy Pop Superstar Season 2 Runner-up Aicelle Santos and Pinoy Pop Superstar Season 3 Grand Champion Maricris Garcia. Their segment is one of the only two reasons why I was glued to SOP. The other was the Back-To-Back-To-Back segment with Regine, Jaya, Lani Misalucha (before she went to the US), Janno and Ogie.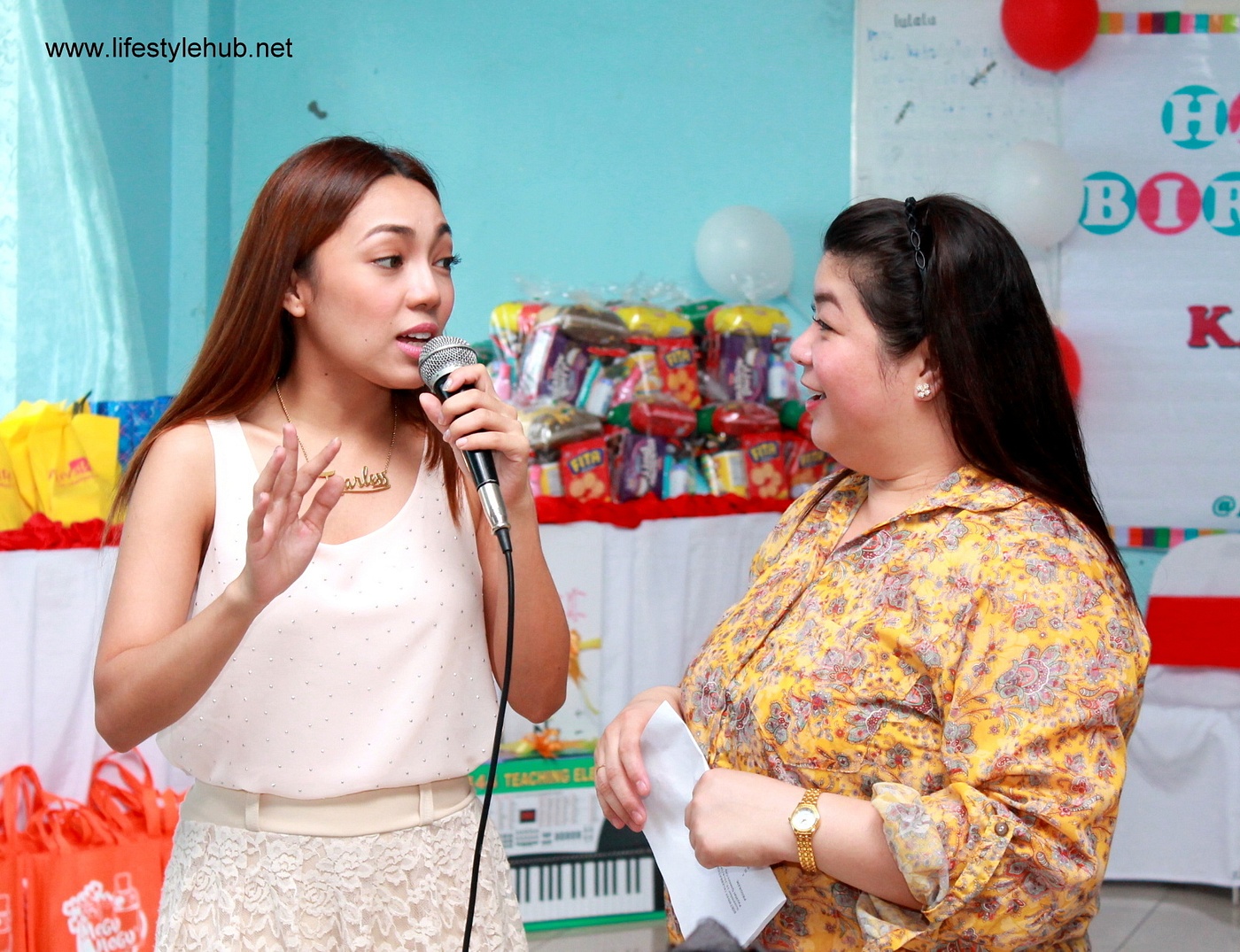 Jonaly Viray talking about her gifts to the kids of Payatas with Tessbomb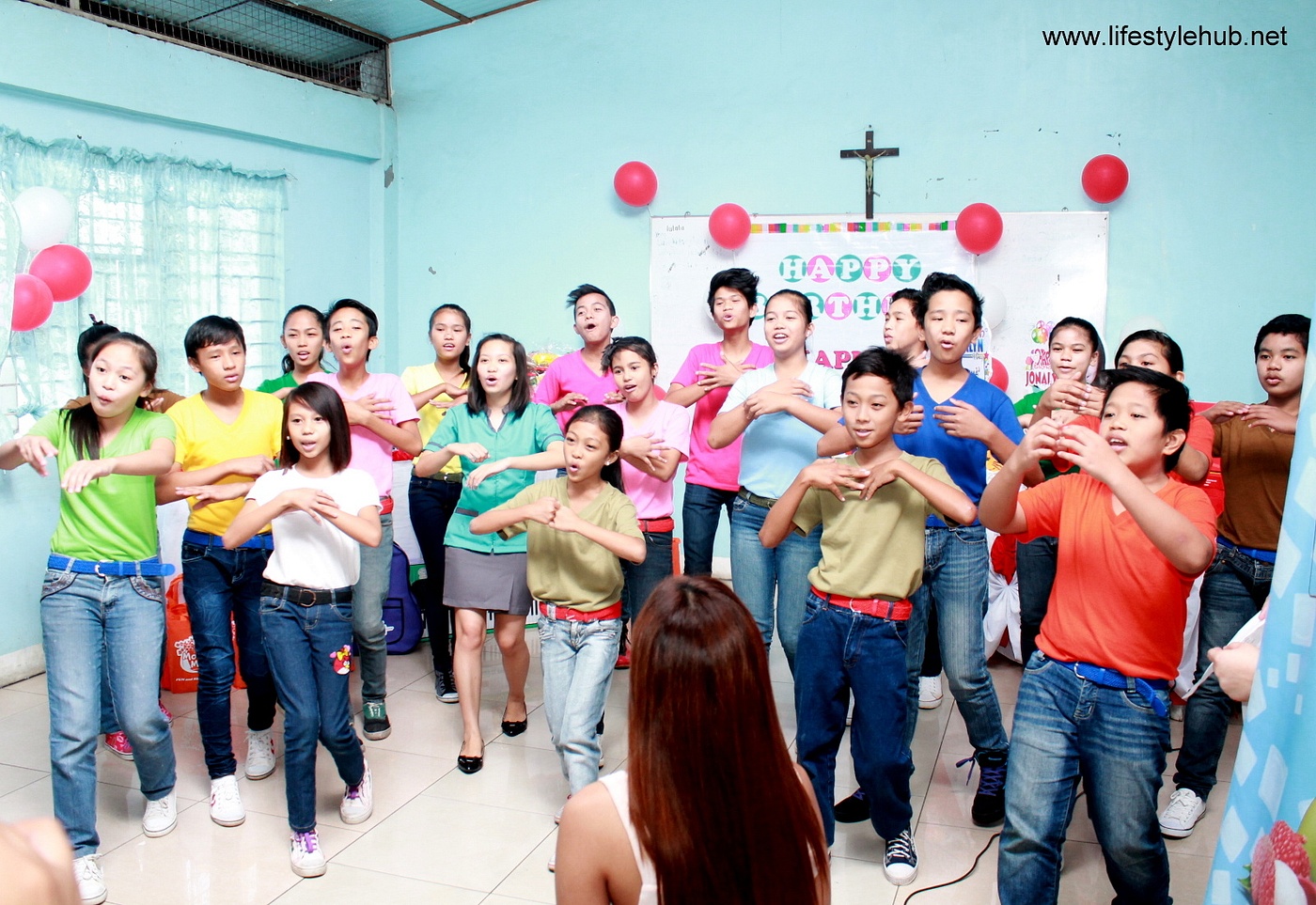 Members of the Payatas choir serenade Jonalyn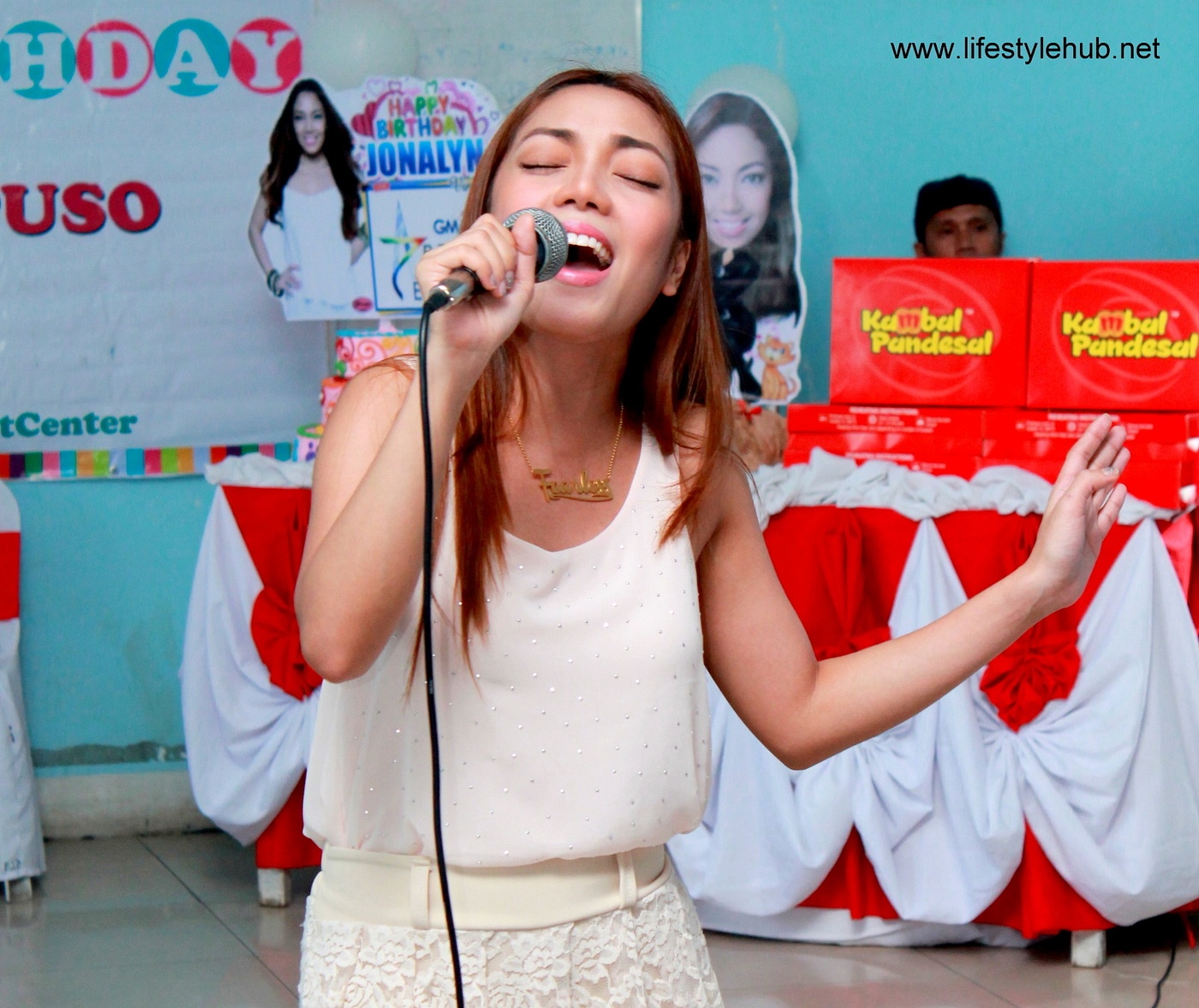 Of course, Jonalyn's birthday will not be complete without a sample of vocal calisthenics from one of our favorite divas
The La Diva performances were so spot on that even if ASAP tried to introduce a more commercial version via the YRS (Yeng Constantino, Rachelle Ann Go and Sarah Geronimo), music lovers just know that the La Diva girls were doing the better job. We know Rachelle transferred to Party Pilipinas later on. Even though the girls of La Diva are not in good terms right now, those production numbers will always be one huge part of Jonalyn's career, something that people will always associate her with.
The 25 year-old singer is now focusing on her solo career which is currently marked with a successful two-part concert "Fearless" a month ago and a hit song "Help Me Get Over You" which was the theme song of the phenomenal TV show "My Husband's Lover". But what are the things we can expect from Jonalyn Viray?
I had a little chitchat with her during her charity birthday celebration in Brgy. Payatas, Quezon City where she joined a feeding program by the Artist Center and performed for the kids. Jonalyn admitted have almost given up her singing career but managed to stay with the advice of her mentor and Pinoy Pop Superstar host Regine Velasquez. "Ang pinakatumatak na advice niya sa akin ay 'To Never Stop Singing'," Viray shared.
Now, more than ever, Jonalyn is excited to show her vocal skills in Sunday All-Stars. She is also excited to do more concerts soon after the success of "Fearless." Seems like we have a lot of things to look forward from our young diva.