Free Shows at Resorts World Manila's 5th Anniversary
4:49 AM
It's the second of the 3-month long 5th Anniversary celebration of Resorts World Manila. And just like the previous years, its concert venues are full-packed with great entertainment. That could be an inaccurate statement. There is something going on every day in Resorts World!
Resorts World Manila continues to offer something that they are known for, breathtaking acrobatic performances. This is a duo from the show Spectacular which you can watch every night except Wednesdays from September 13 to September 21. Get the full schedule here: www.rwmanila.com.
Bringing the fun several levels up from the everyday occasions, RWM opened their anniversary salvo two weeks ago with the Rockin' 5: Free Anniversary Show held last August 28 at The Plaza. Some of us might not find RWM a great place to visit when you're on a tight budget but these free concerts are giving us more options.
Get a cup of coffee in Starbucks (PhP150) while watching the concert. After that, go upstairs and watch a movie at the cinemas (PhP240). If you still have time, top up your RWM card with at least PhP500 worth of points to try your luck on the slot machines. God knows what you can do after you'll hit the jackpot. If you are not lucky this time, PhP890 worth of expenses for a fun Saturday is more than fair.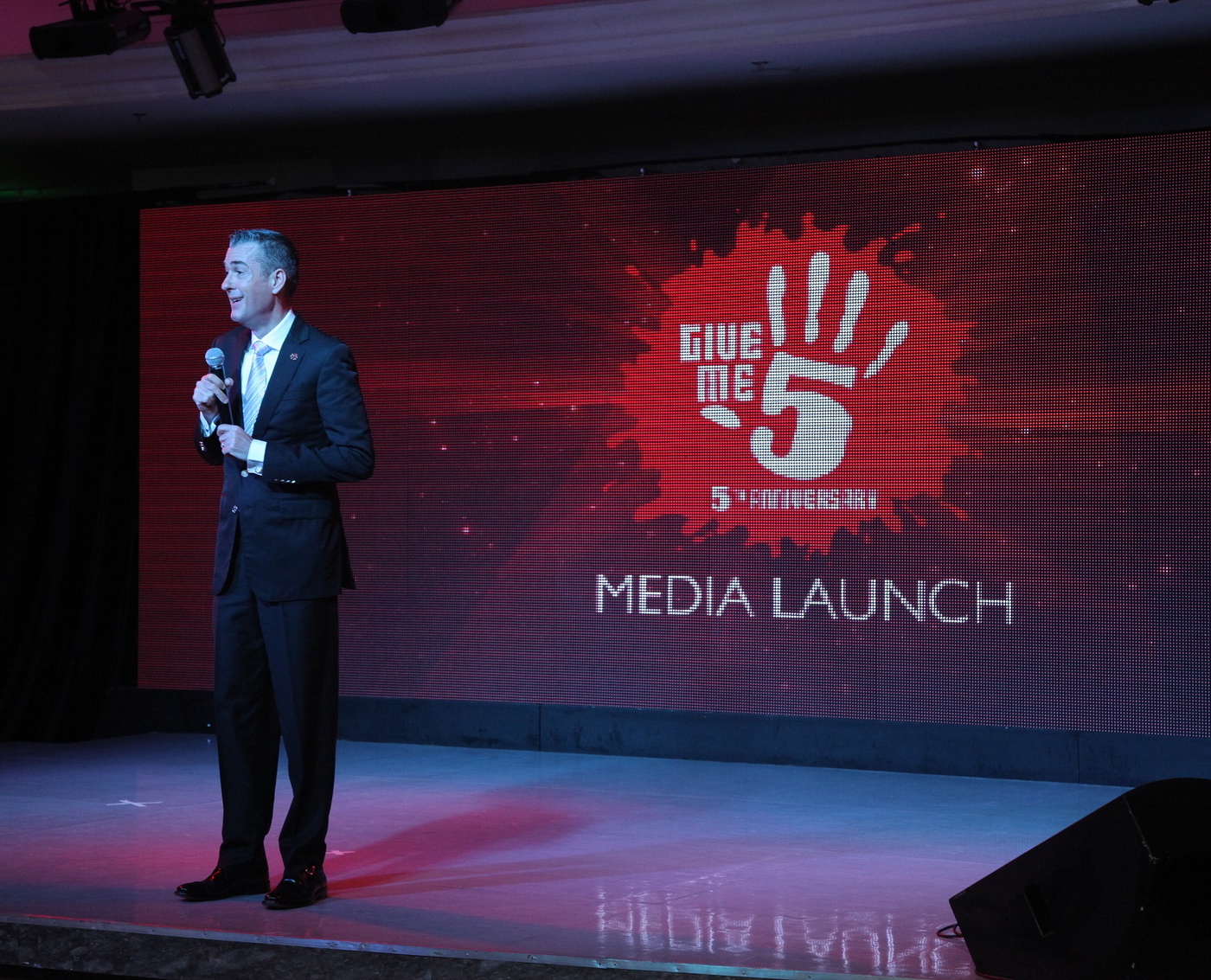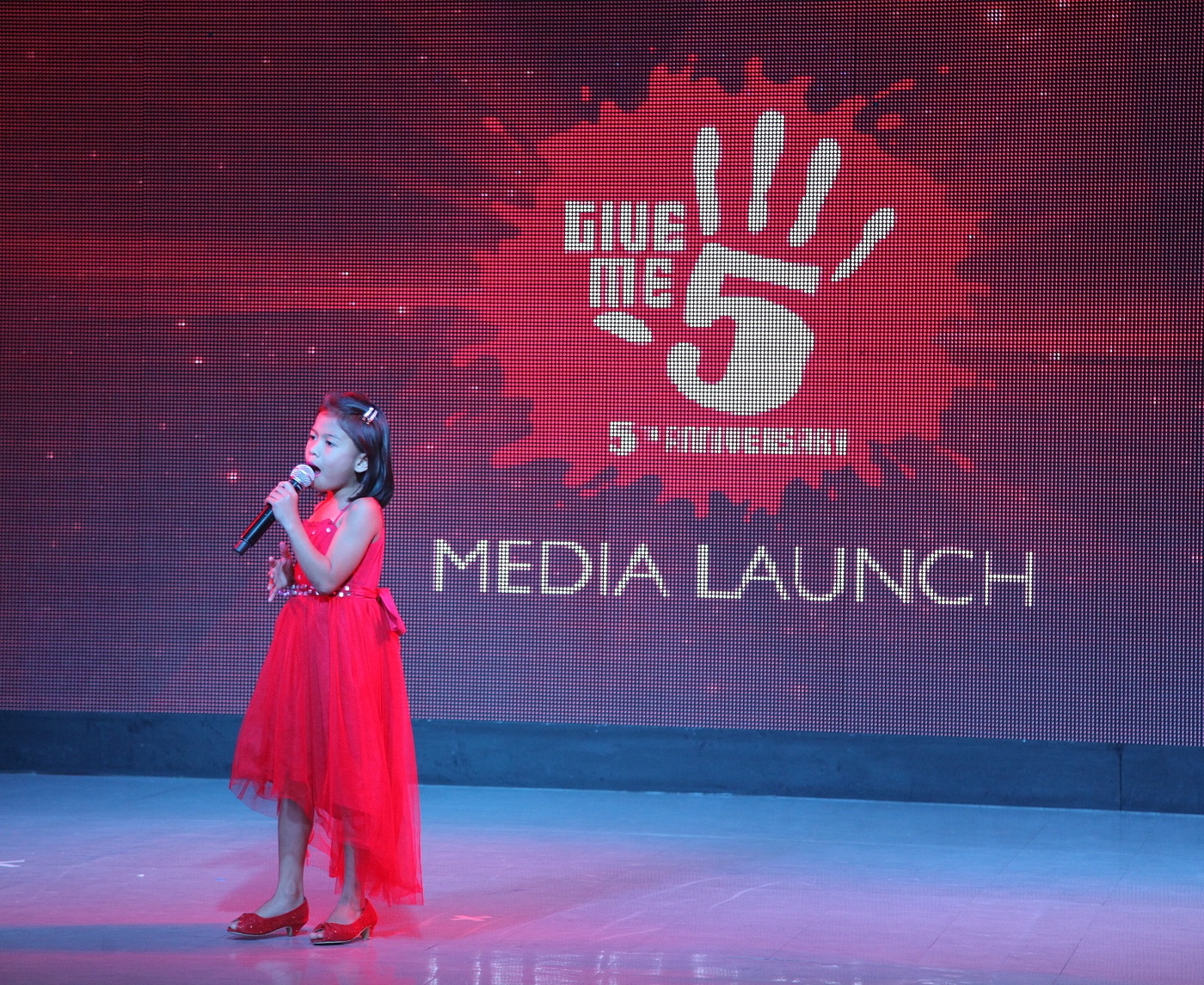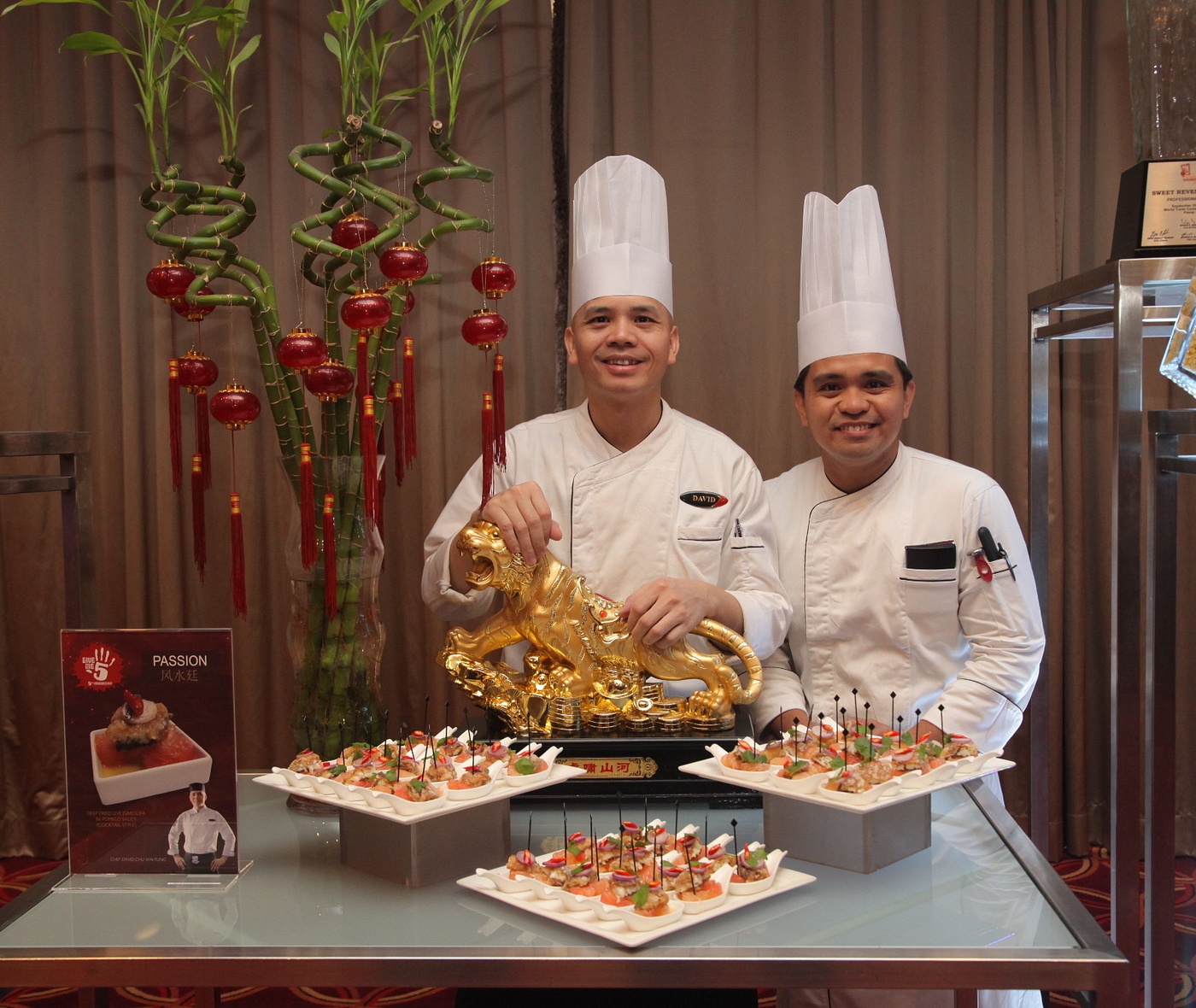 Even if these concerts are free, the country's top local performers are headlining it. Last August 8, for example, Yeng Constantino, Princess Velasco, Mark Mabasa and Friends and The Voice Kids Top 4 (Darren, Juan Karlos, Darlene and Lyca) were on stage. More local celebrities are performing so visit this page www.rwmanila.com for more information of upcoming guests.
For now, I have some photos to share from the Give Me 5 Media Launch and the Free Anniversary Concert last August 28. Happy 5th Anniversary Resorts World Manila! :)