A Cosmo Bash Diary from the Front Row
3:37 AM
Little boy no more. Hey girls, this is Sam Concepcion now.
It was about to rain but it felt really warm outside the World Trade Center in Pasay. I saw long lines for the VIP, Sponsors, Advertisers, Media and the General Admission A & B entrances but everyone was in a good mood. This is one of those rare moments when you can see the Class A & B crowd patiently waiting for their queue to get inside a building wearing their leather and animal-printed outfits. All for a glimpse of topless men.
This was last year's Cosmo Bash. That was my third time to attend the annual event. I'm still wondering if it's really difficult to get a view of handsome models, actors and bachelors while flashing their abs and biceps for people to use all their patience here. If you're frequently visiting Boracay, you'll get your own dose. If you have an active lifestyle, you'll see more in the gym. But there is just something about the Cosmo Bash that makes these men do more than flirt. With the headlines, the event can bring big boost to their careers and their egos.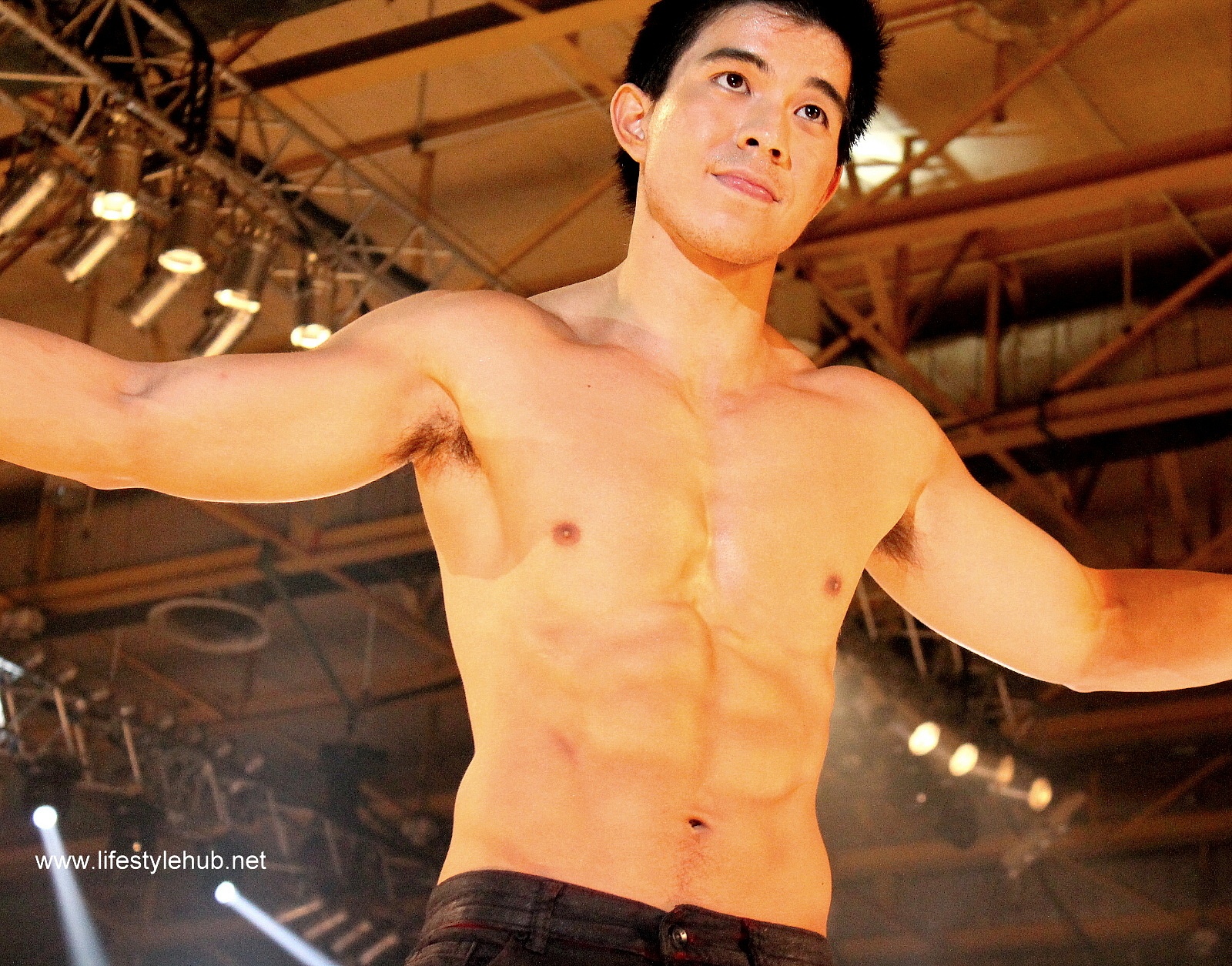 I know you've seen Rodjun Cruz topless a million times in his variety show Sunday All-Stars but have you seen him naked this close?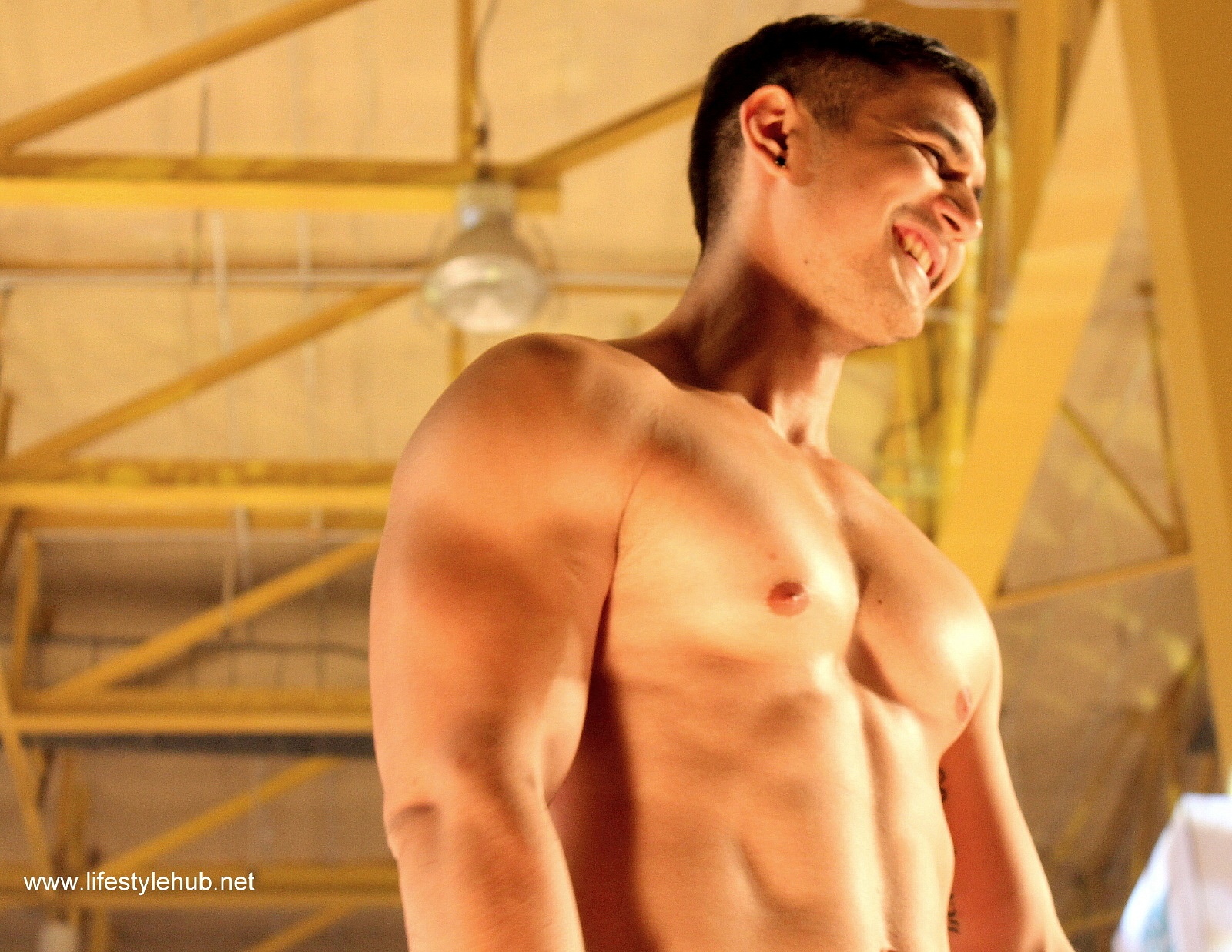 A model for whose name I wish I know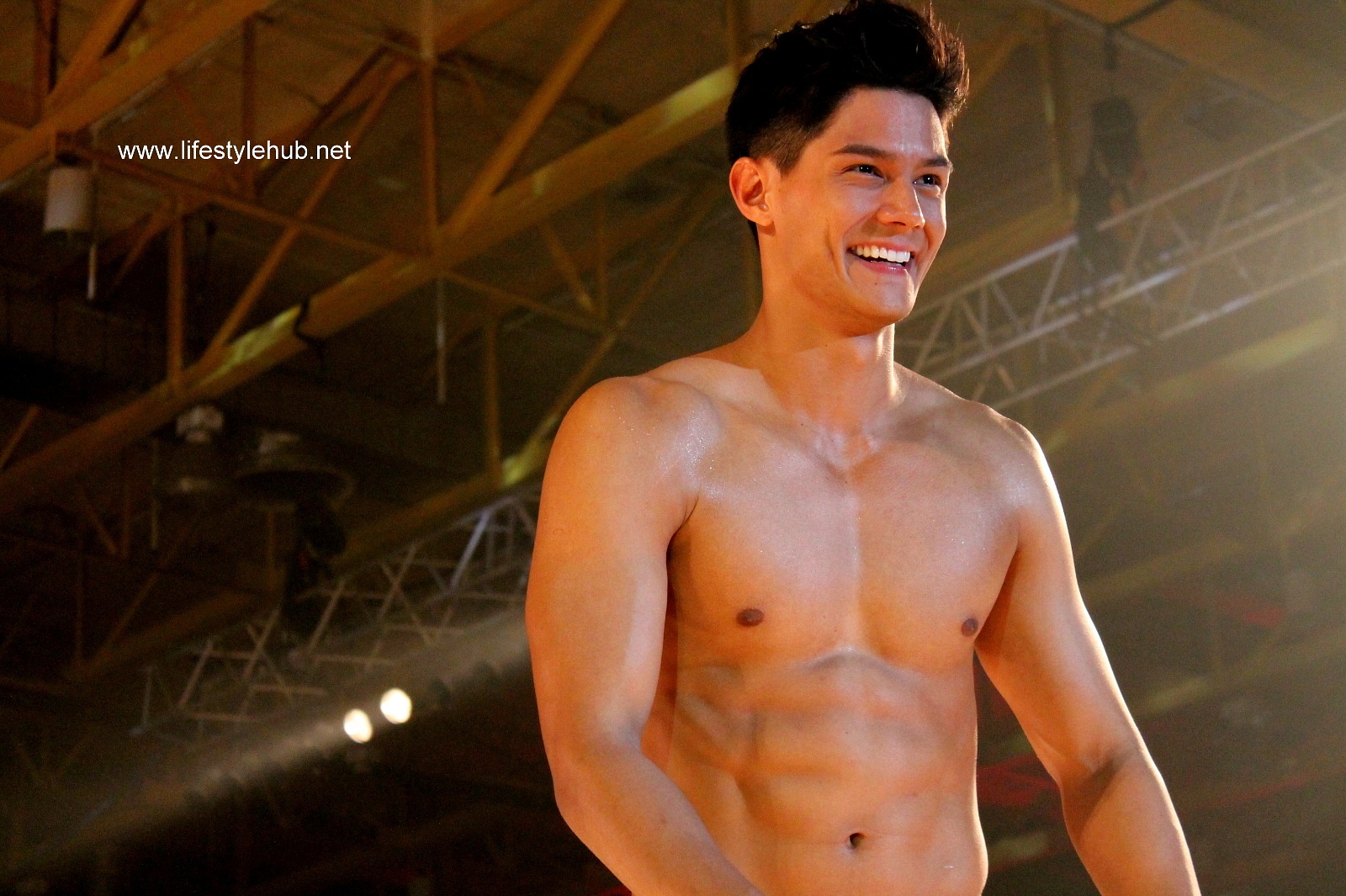 This is probably Daniel Matsunaga's final Cosmo appearance as a non-centerfold. You see, he is a Pinoy Big Brother grand winner now. One thing will remain the same for sure -- his bod.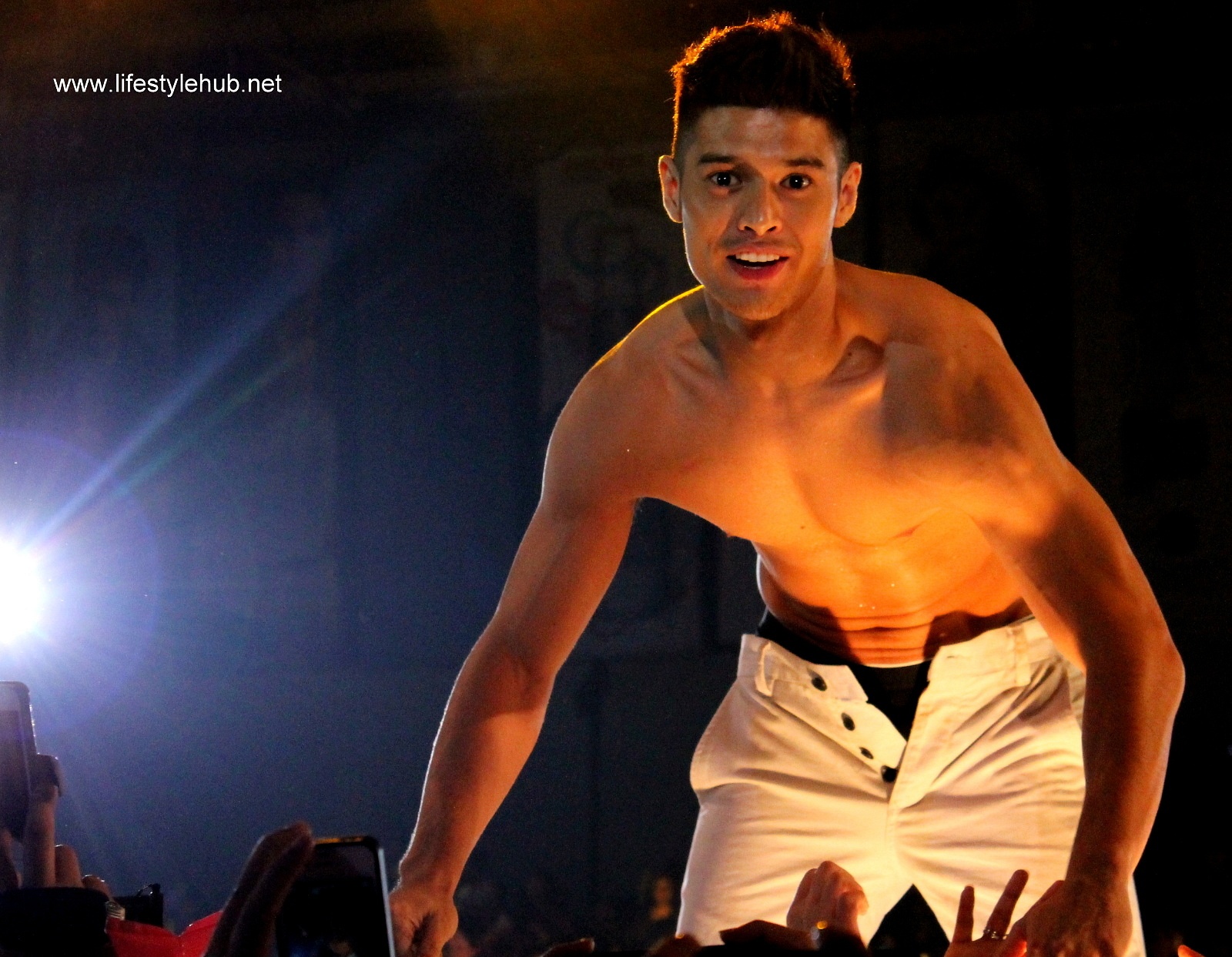 Oh. Hi JC!
I lined up with my friends as early as 6:30PM. My ticket said the gates will open at 6PM but no one is inside yet. Ninety minutes passed and the lines started to move. Although I can feel everyone's excitement to get a perfect position, the opening of the gates were organized. I got my VIP spot at around 8:45PM.
Everyone was already smiling, chatting loudly, looking at their phones and probably updating their timelines that they're finally inside the venue. As if their smartphones are not enough, I estimate 8 of every 10 people have cameras handy. I already imagined how Twitter, Instagram and Facebook will be filled with photos of topless men in the next hours. As for me, I was just sitting there quietly, thinking what could be new this year and who are the men to watch out for.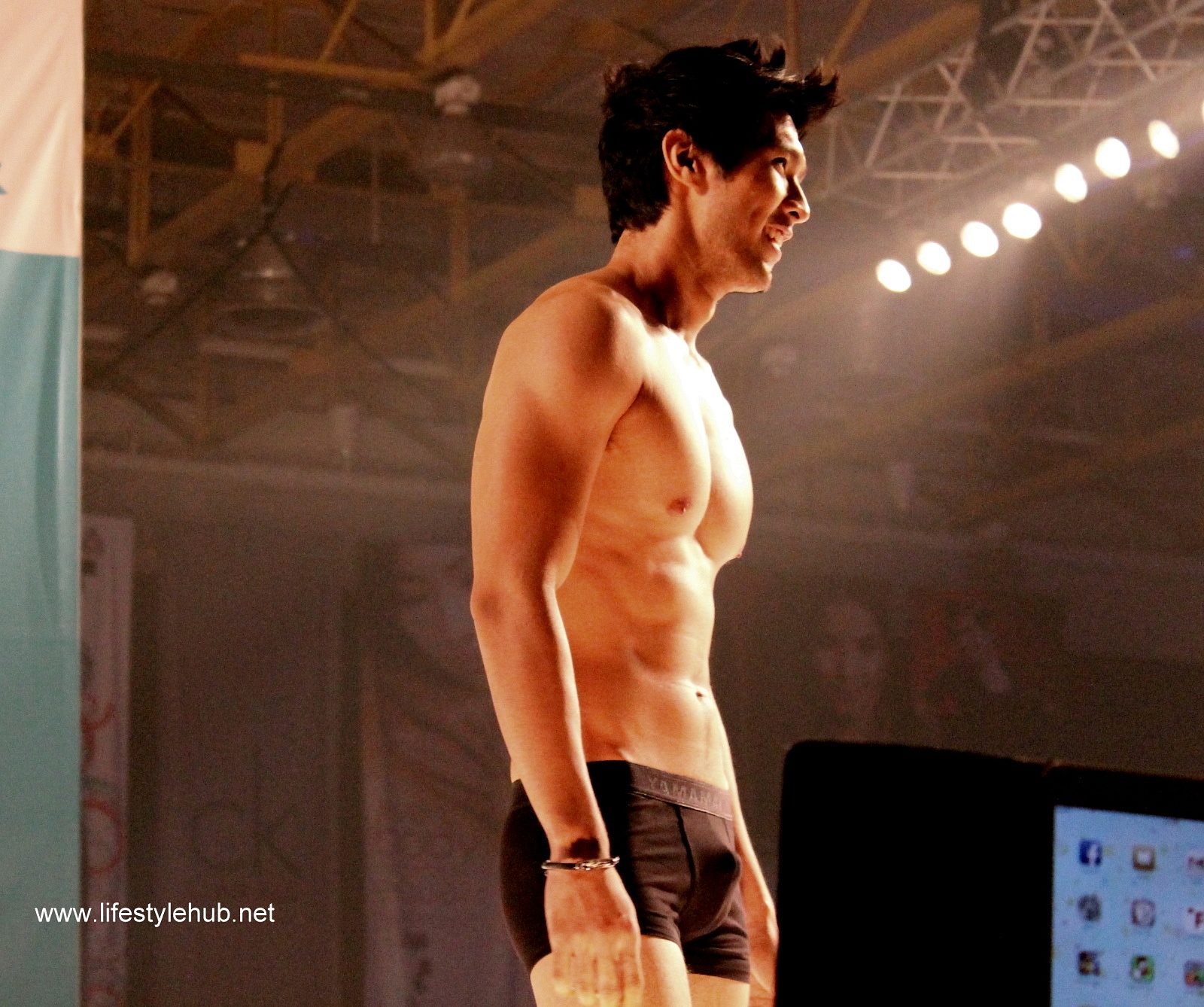 I don't know this cutie actually. Forgive me girls but I included him here for obvious, very obvious reasons. :p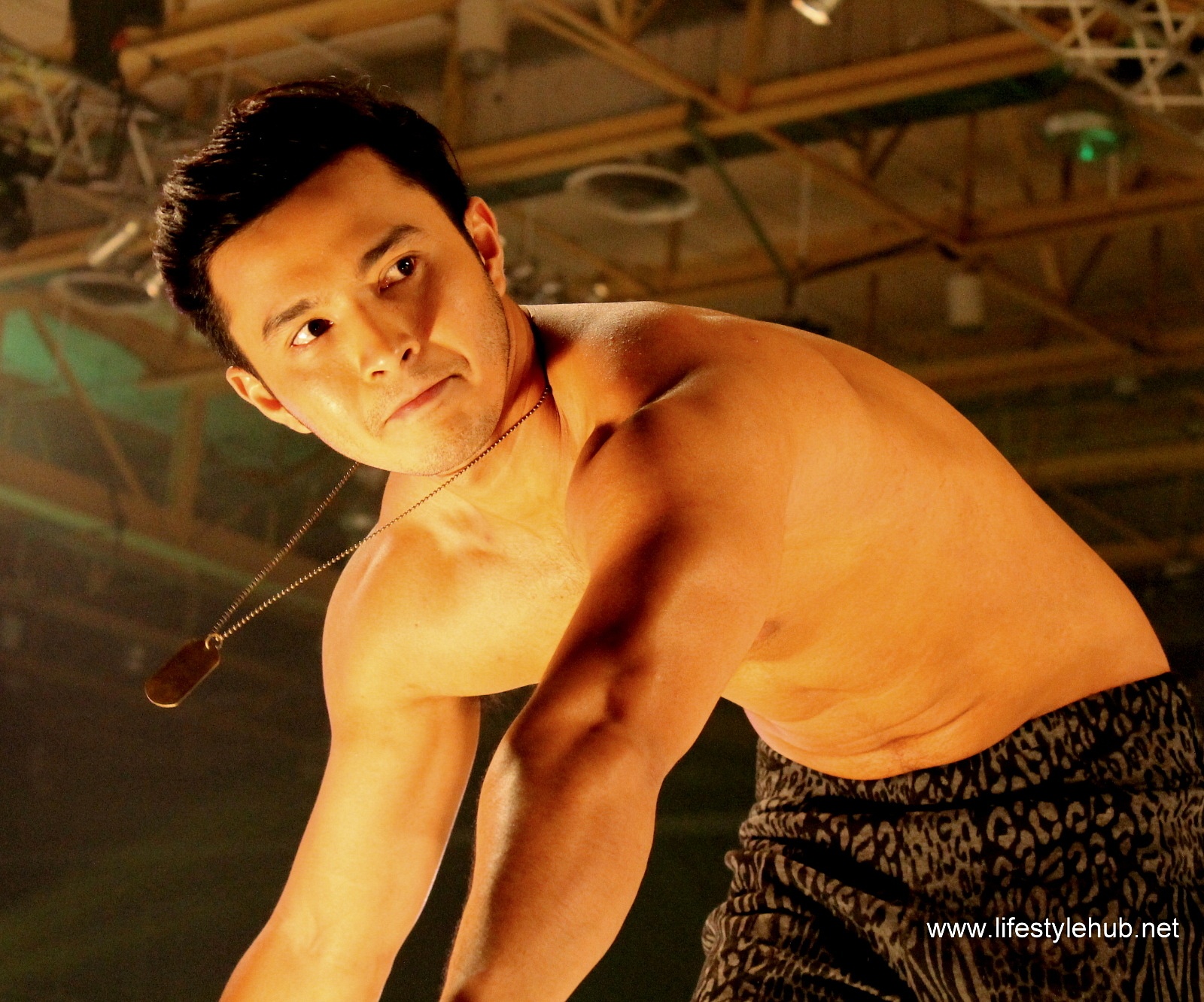 The country's hottest politician, Alex Castro. Everyone should agree or else he and his animal prints will eat you alive.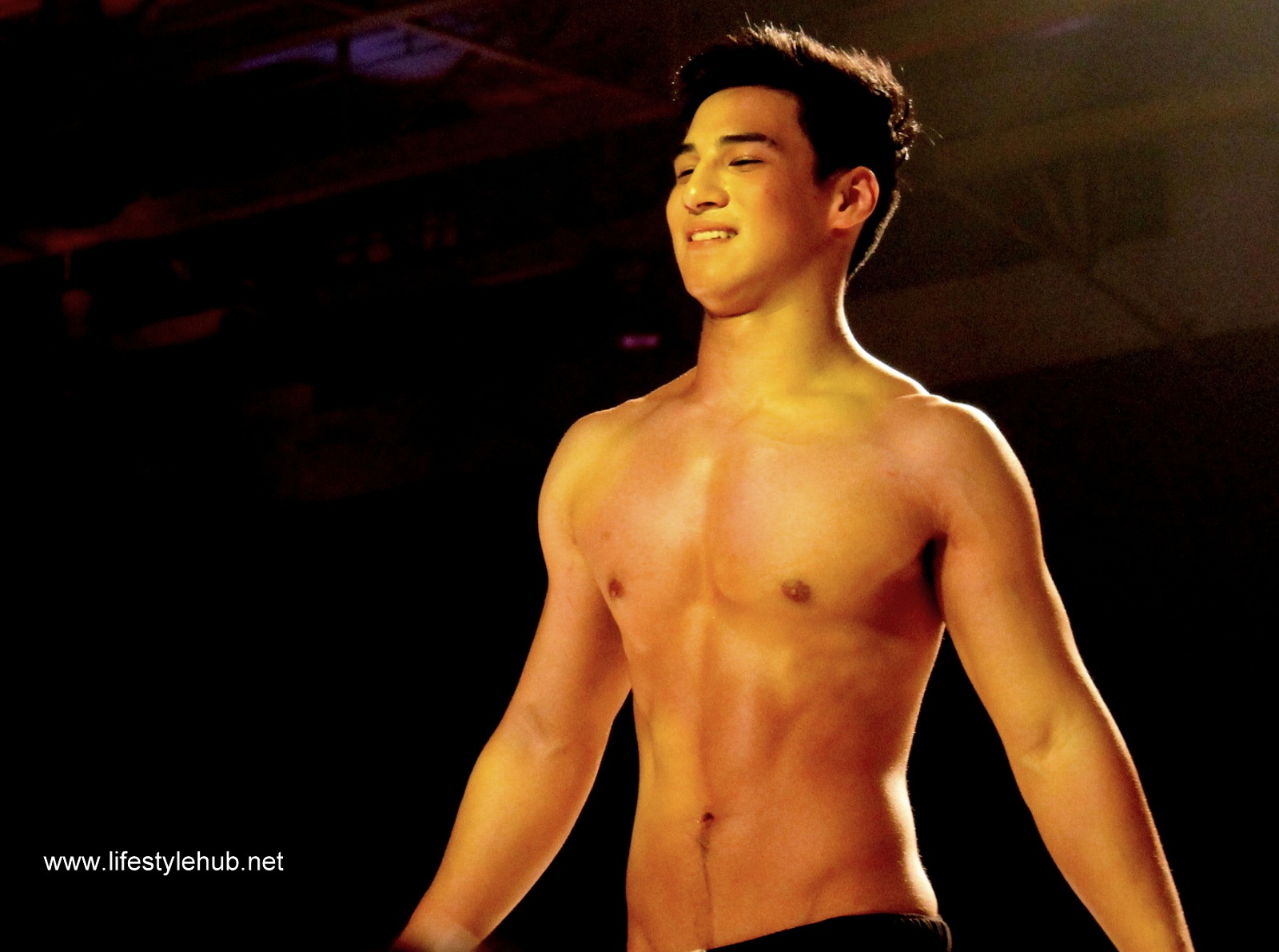 And I heard the lady beside me ask: "Si Albie na ýan? Ang sarap na niya." Go, ate!
In 2011, Enrique Gil was the star of the night. He was just 17 then yet he almost flashed his behind on stage. He was a good teaser. He stole the spotlight from the likes of Jake Cuenca and Daniel Matsunaga. In 2012, Markki Stroem was a revelation.
The voice over later on announced announced that the show will begin in 15 minutes. The announcement was not even done yet but you can already see the movement of the crowd from the far end of the building where the buffet is served to the side of the stage where they are up for another kind of buffet. It's cute seeing girls as excited as how men would've become if it were vixens scheduled to take the stage. Women these days certainly know what they want and they will get it.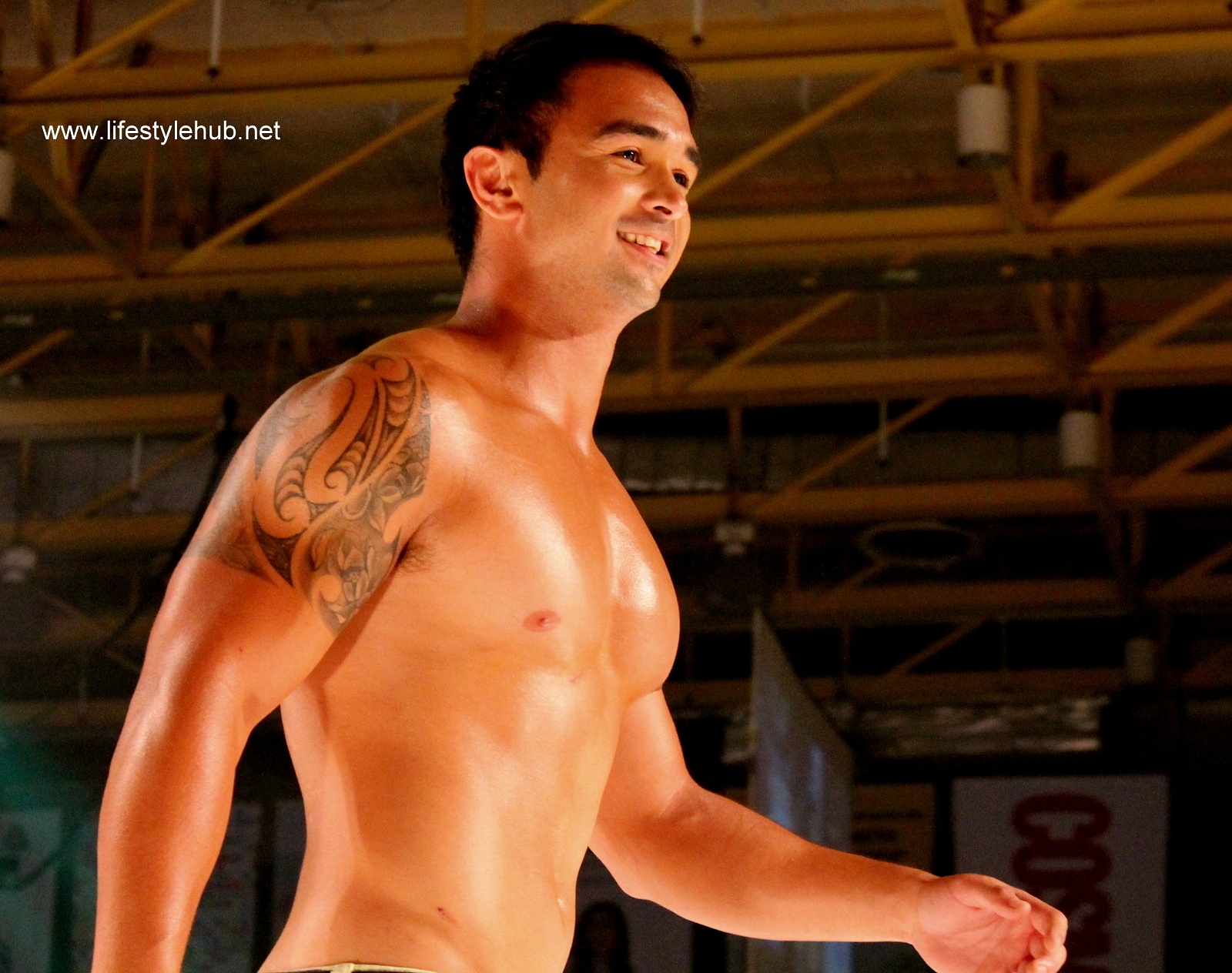 Aren't we all proud of our national rugby team?! With Gaz Holgate showing you this, you can't help but be prouder!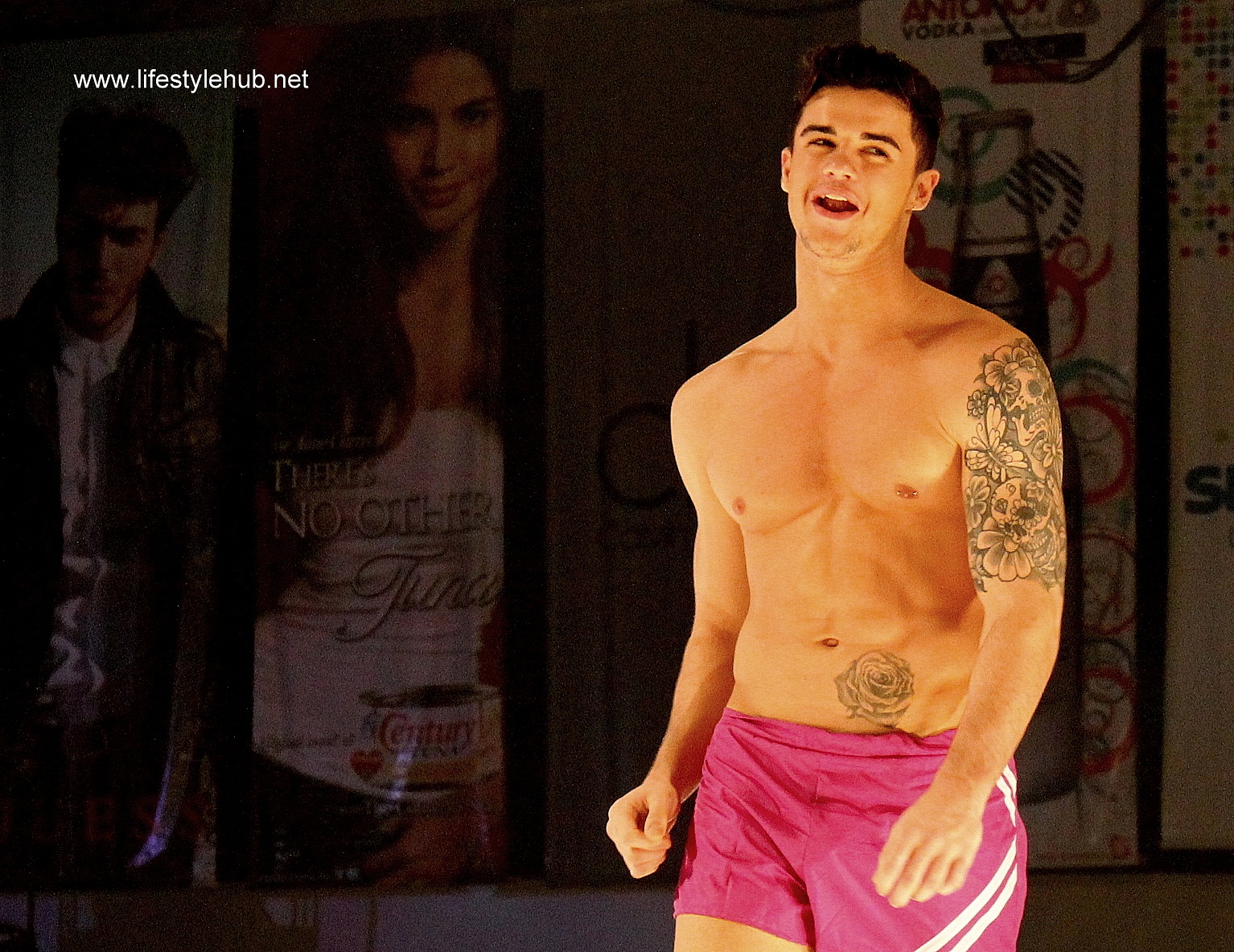 This is one of Lindsay Lohan's bedmates Christian Arno Williams. He came to the Philippines as a model and as a teaser.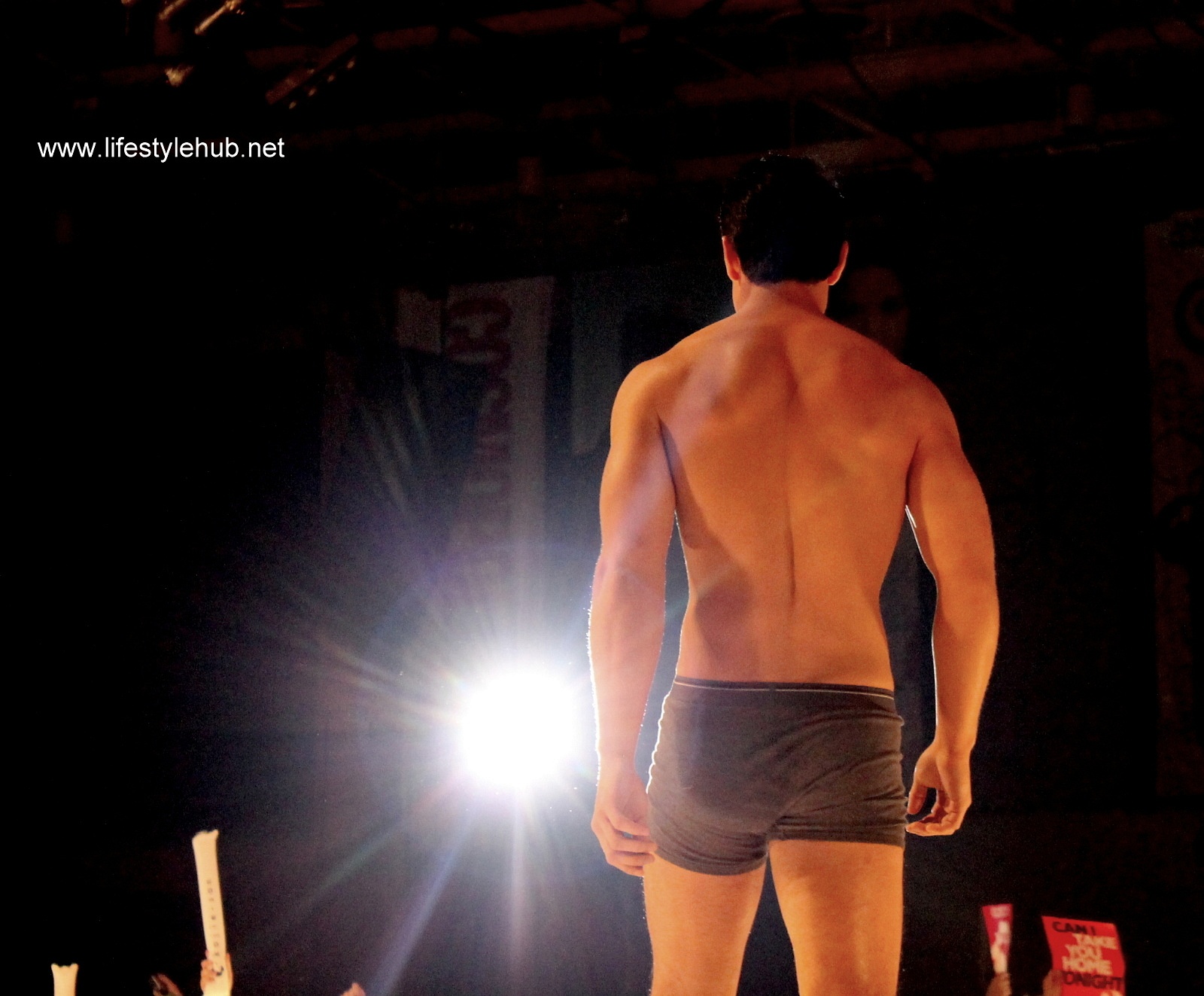 Victor Basa's sexy back says 'hello'.
You must be asking now if there were more beckies in the crowd. No. Six girls is to 3.5 beckies. The 0.5 are the poor boyfriends who unfortunately have to hold the tote bags while their girlfriends are screaming for other men. You see, the Cosmo Bash is also a test of relationship.
SpongeCola performed the opening song of the show. Yael wasn't topless. I am not sure about you but I was not wishing. Markki Stroem sang a Maroon 5 to finally open the ramp. And then four drummer boys appeared on stage. The lights dimmed for a little bit. The rest is an explosion of screams and flesh.
I held my camera. It was just spontaneous. I know I released the highlights but with two weeks left for the annual bachelor boyfriend buffet, I will share more of very close shots from the front row. I have a feeling you don't mind, right?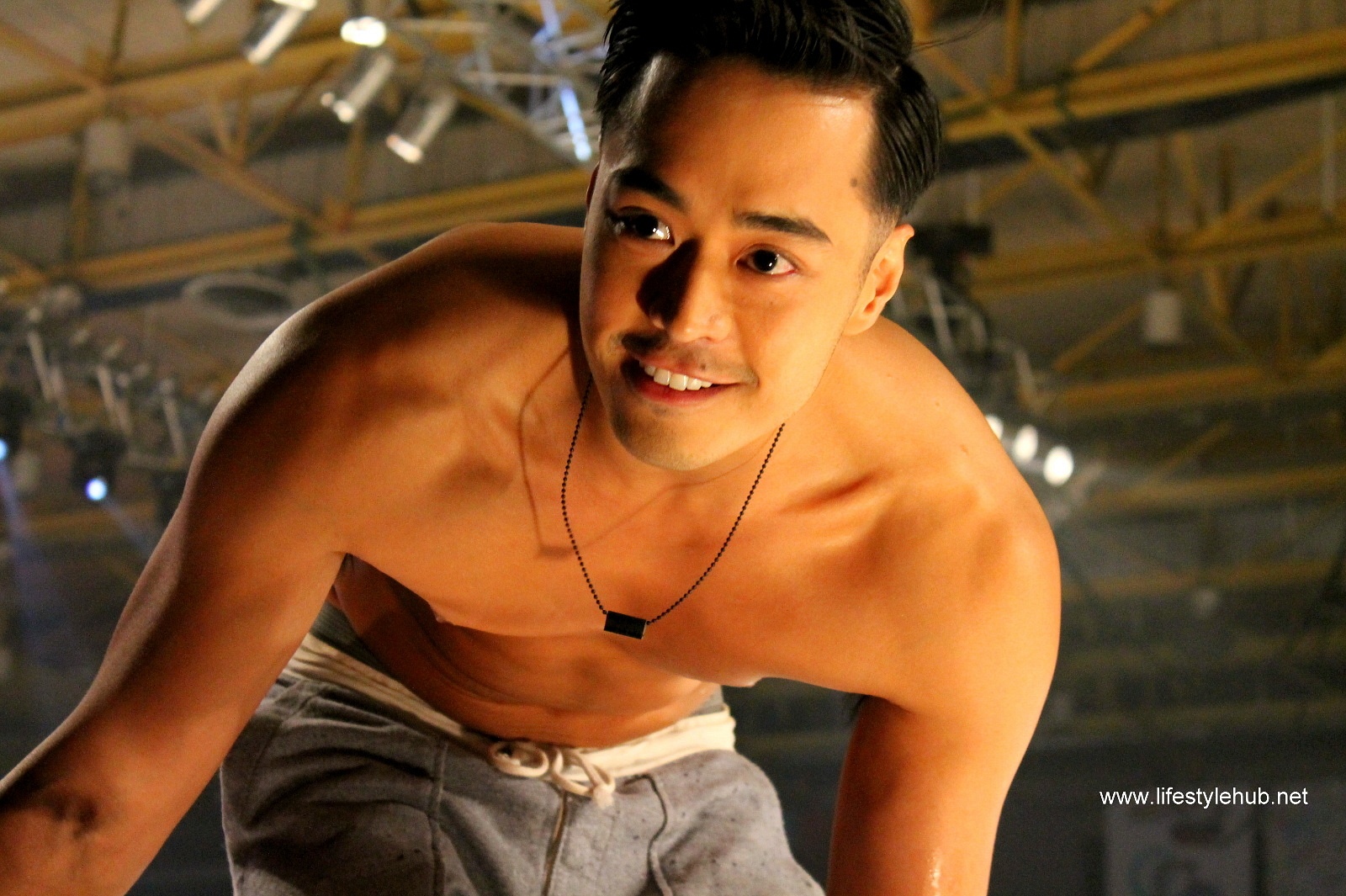 Brent Javier still had the time to ask the crowd: "How are you guys doing?"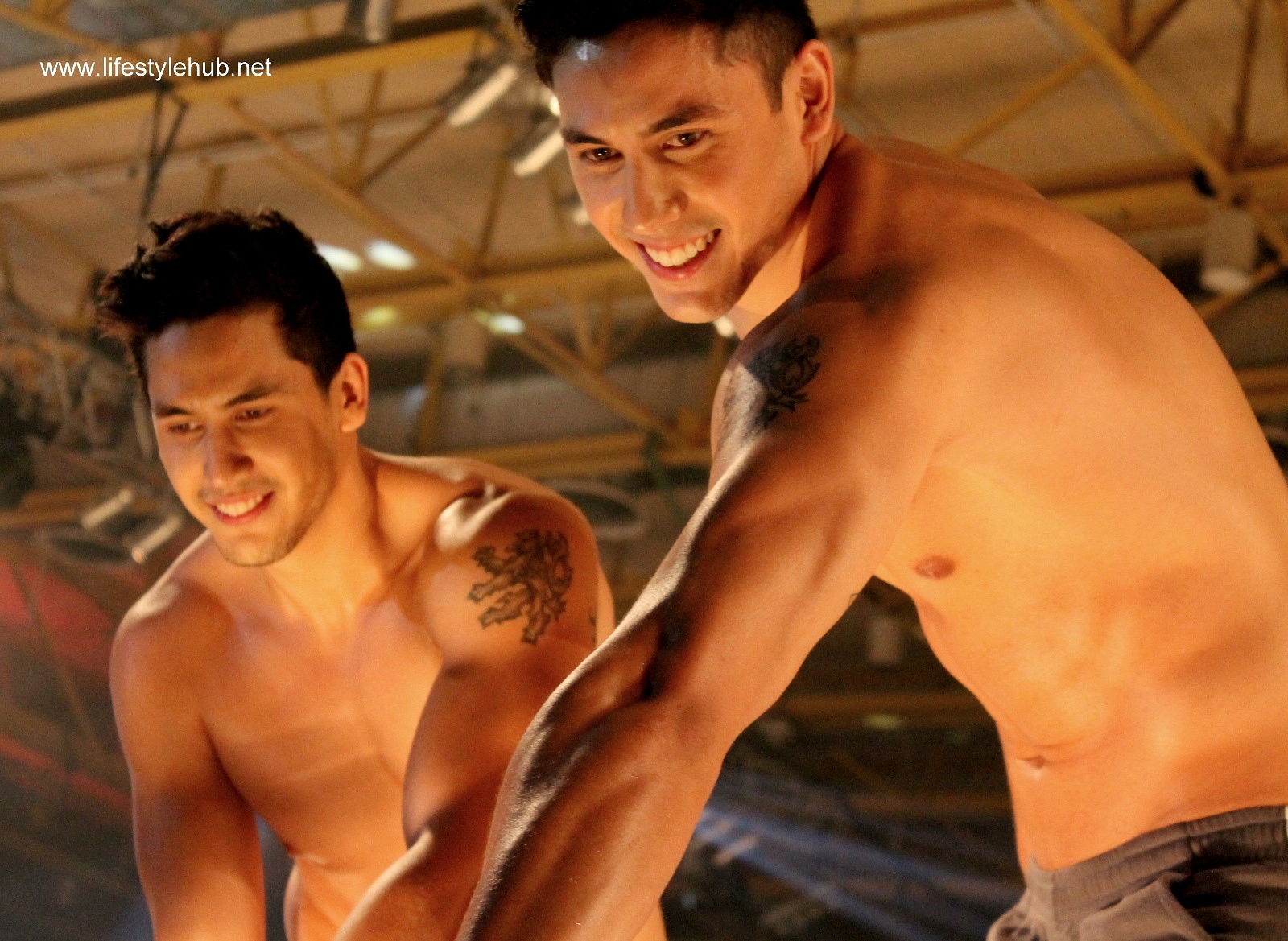 The Semerad twins love basketball and they would like you to cheer for them. Let's do it in one condition. No jerseys please! :)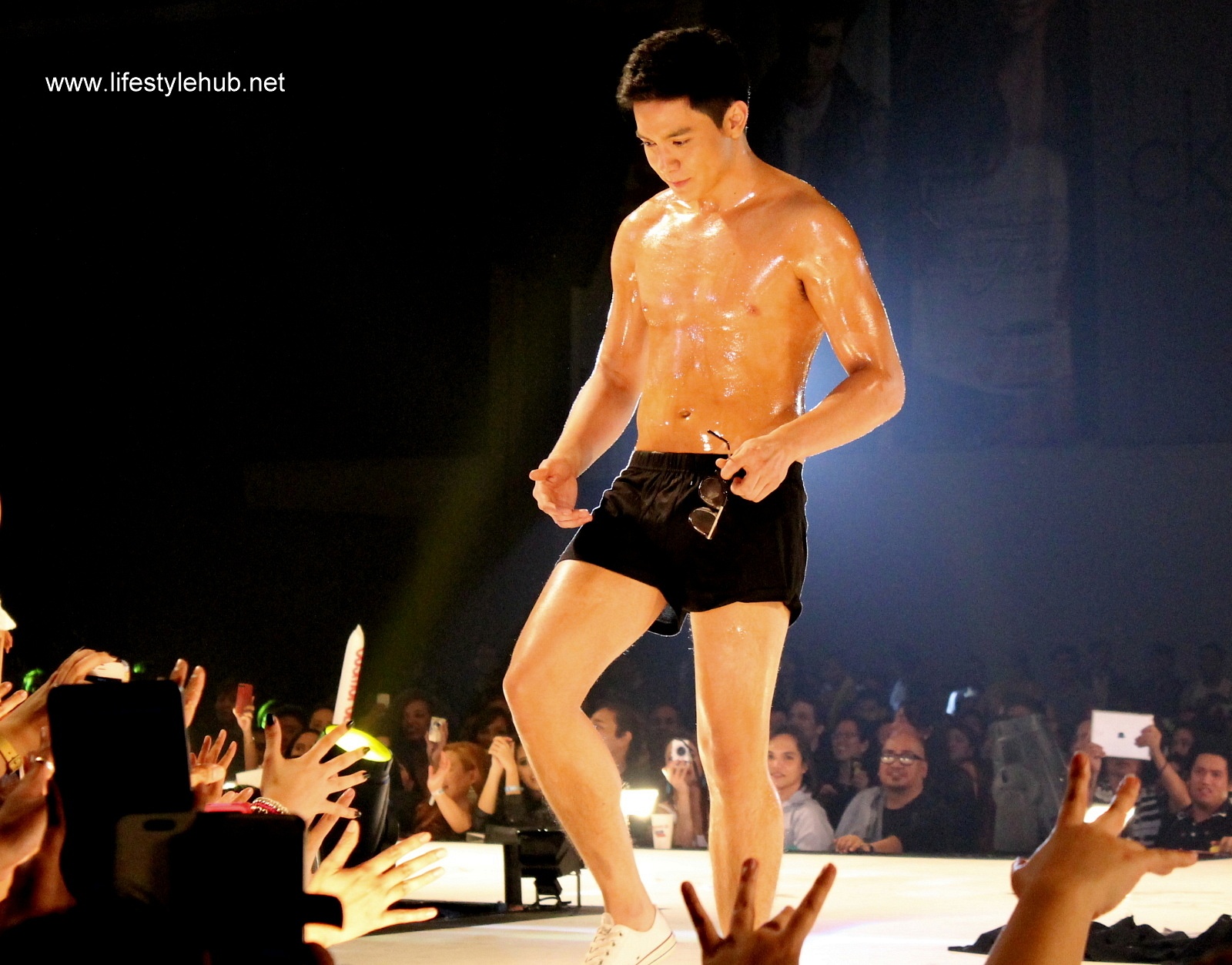 Alden Richards after his baby oil bath. Adorable.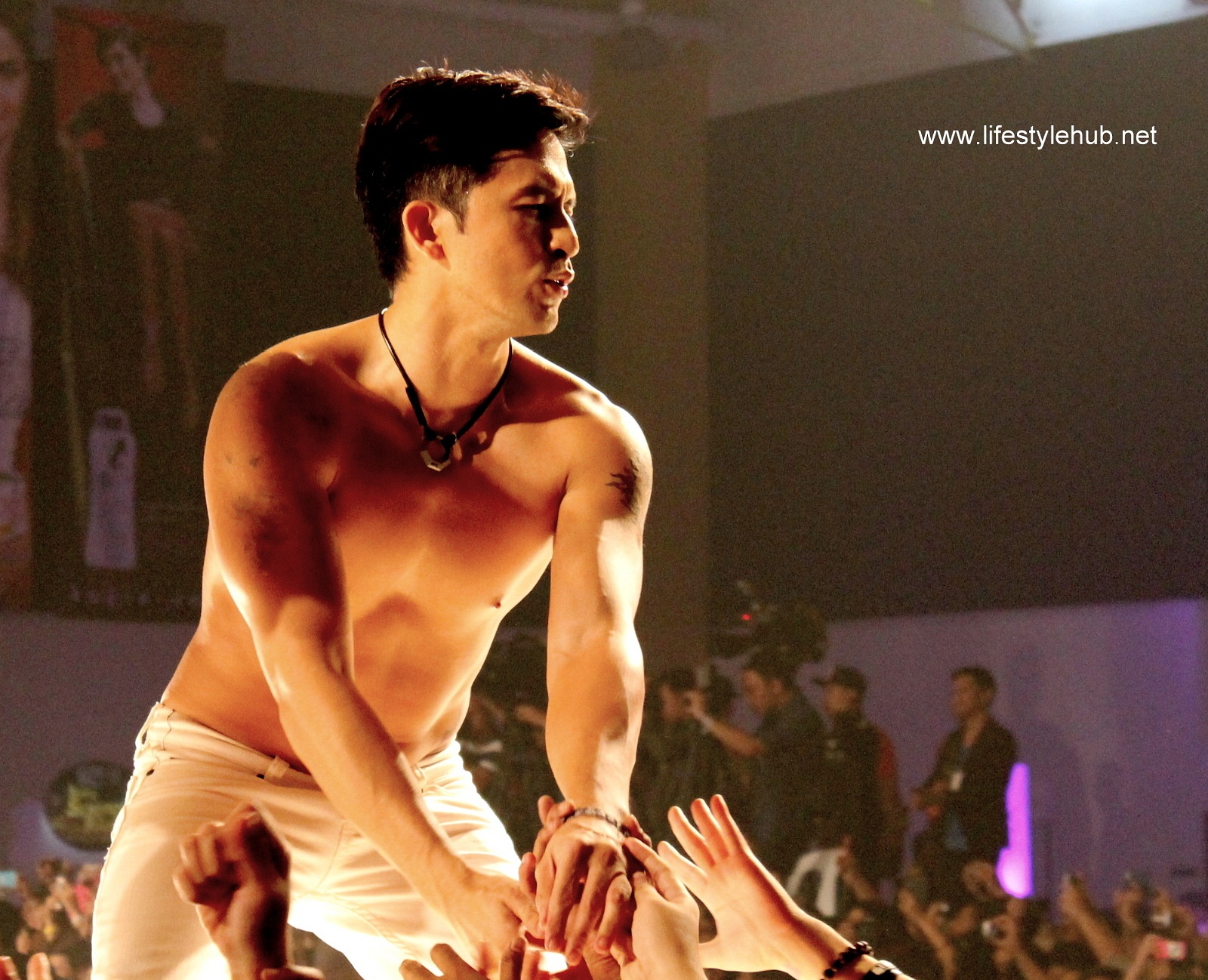 I am not sure what Dennis Trillo was doing here. You guys be the judge. And yeah, I am hearing "sexy".