Dynamic photo-editing apps for a fun Android Instagram-ing
4:08 AM
I was surprised with how packed Bag of Beans in Tagaytay was during the long weekend. I realized how popular the restaurant is and I found it perfect for a little Instagram experimentation.
I have an Android phone. I got the second version of the Samsung Note. I have been raising the white flag ever since about which smartphone takes more gorgeous photos. iPhone wins.
However, if you are into Instagram, several apps are out there to make the Android camera competitive. I am no Instagram expert but I just thought these tips might help.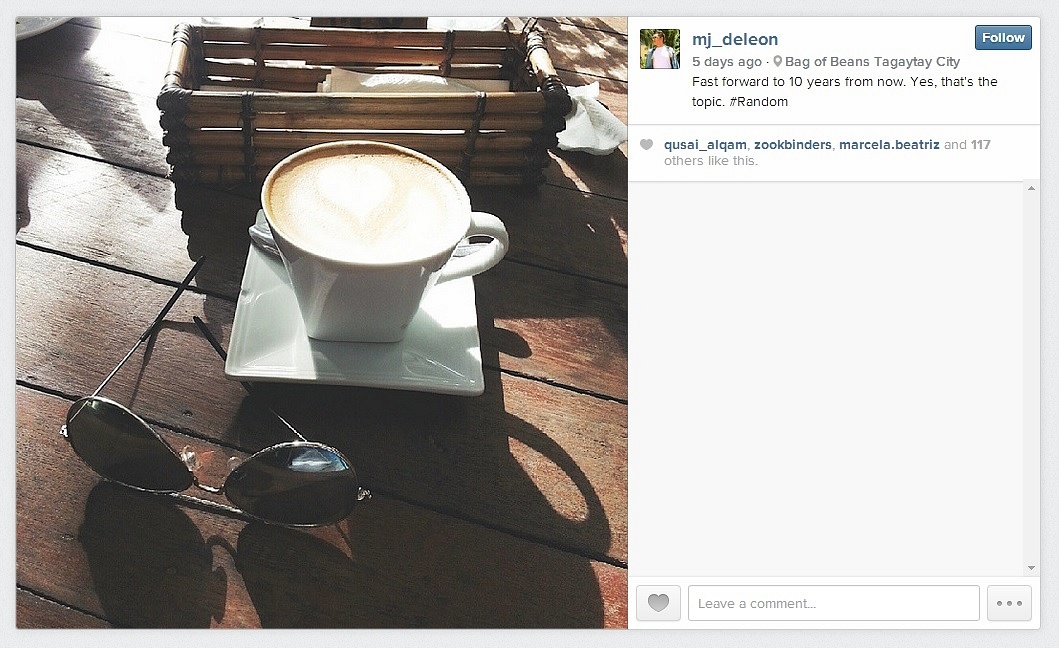 Hello VSCO! Short for Visual Supply Co, the VSCO app has been the favorite of Instagrammers for it gives that high fashion look in your photos. Be careful with light though. VSCO effects sometimes remove tiny details. The heart on my macchiato is gone! By the way, I used the F2 effect here.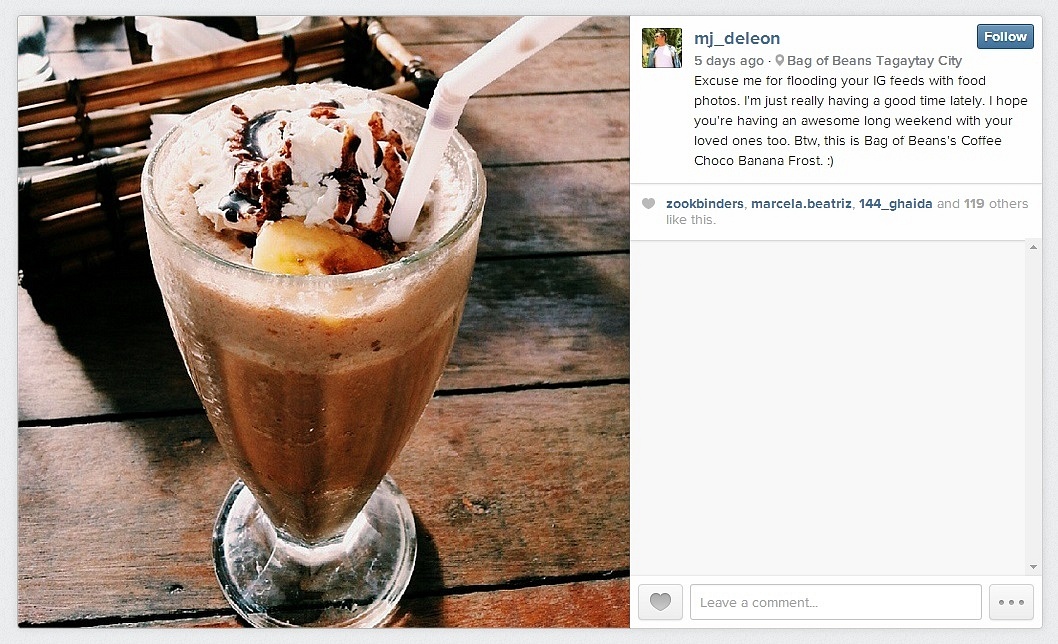 The goal is to make the Coffee Banana Choco Frost look yummier and I hope I did it right. This is another VSCO-transformed photo. For this post, I used C1.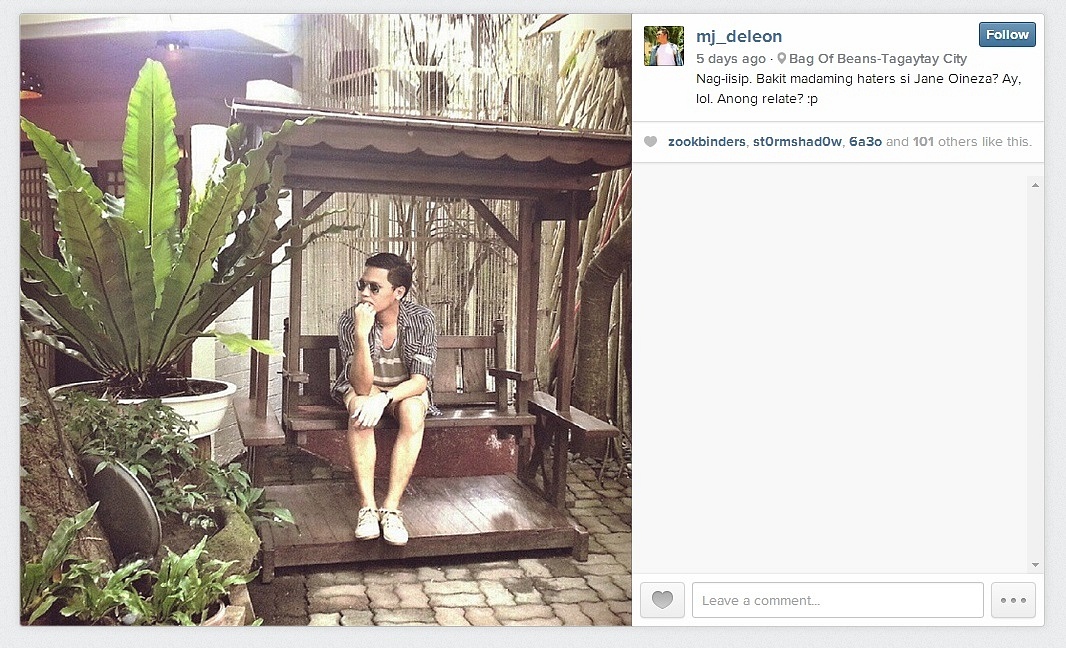 Let's move on to another app. We Heart Pics is not just an editing app. Like Instagram, it is also a photo sharing mobile site. If VSCO has this matte and dark finish, We Heart Pics makes photo glossy and vibrant. Well, at least for most of its effects. This photo had bad lighting because it was raining when we visited Bag of Beans. Thanks to We Heart Pics's Airy effect. It felt like it was a sunny day!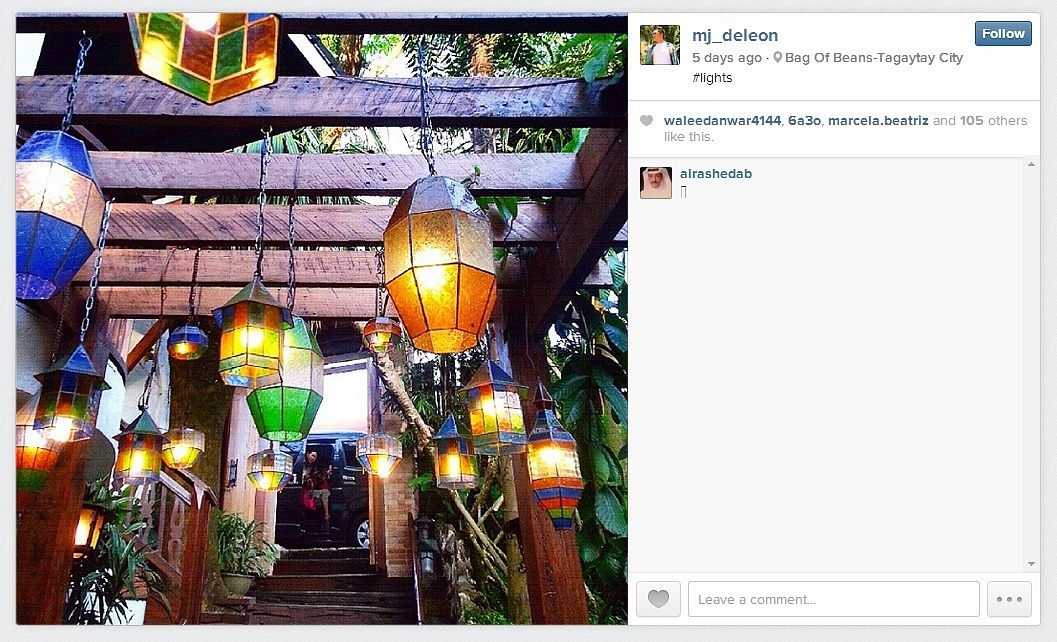 This is an example of how vibrant and slick We Heart Pics-edited photos can be. If you want to exaggerate the colors, use Bluesky. I just wish the person didn't come out from the van yet. My bad.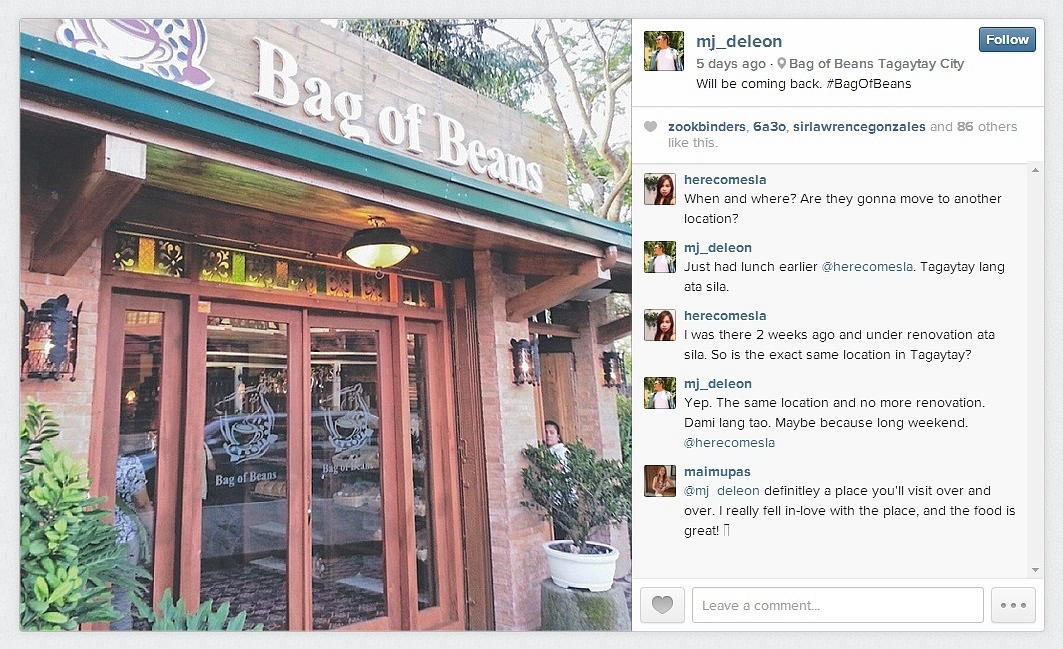 HDR (High dynamic range) is not for every photo but when you know when to use it, your image will be drop-dead gorgeous. This is courtesy of the ArtHDR app which allows you to adjust the level of the HDR effect. For this photo, I used medium. When I transferred this photo to Instagram, I decreased the saturation level and pulled back contrast a little bit.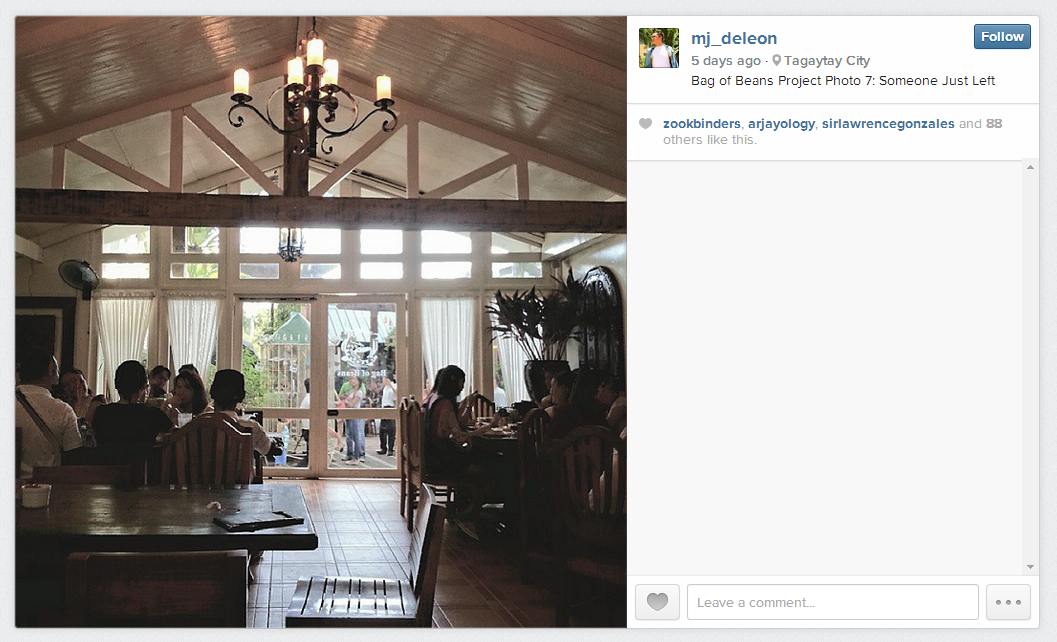 I guess by now, everyone knows Snapseed. Snapseed is the most dynamic mobile photo app ever. For one, it has a selective adjust tool which allows you to do changes on specific parts of the photo. The original image is really, really dark. I placed the selective adjust button at the middle of the photo and increased brightness to full. Now, it's dramatic.
These photos are not really superior. There are a lot of more attractive images on Instagram but I'm happy to have shared some Android secrets. Happy Instagramming! :)
Oh! Don't forget to follow @mj_deleon on Instagram! :p
Comment Here!