Beautiful sunset over dinner in Sky Deck View Bar at The Bayleaf Hotel
2:34 AM
There is this undesirable and less meaningful debate about sunrise versus sunset. But I give in to the discussion anyway. I prefer sunrise. For one, I am mostly awake from midnight to the early hours of the morning. Second, sunrise for me ushers more promise of a new hope, of a new day.
My boyfriend would usually argue with me when I say that. He has a more dramatic explanation that with sunsets, we need to see the dark first for us to appreciate the light. It makes sense. But while I hate to be part of a bigger crowd, just like when most of us would have more sunset photos than sunrise pictures, I promise myself to catch more sunsets. While staying in Manila, which is located in the West, it will be easier to photograph more sunsets than sunrises.
With a hungry stomach, me and my partner went on for a spontaneous early dinner date in one of the city's breathtaking rooftop restaurants, The Sky Deck View Bar in The Bayleaf Intramuros. With the Intramuros Walls at the Mapua Institute of Technology and the Manila City Hall on the right, the Makati Skyline on the south, the roof deck dining area also has an uninterrupted view of the Manila sunset at the Manila pier side on our left. I can feel the excitement from Joms and I was kind of enjoying that early dinner too.
Our priority was really to observe the sunset, take few photos, drink beer and enjoy the music while in midair. But when I reached out for the menu, I got excited upon reading The Bayleaf Express. As a lover of Filipino food, the fusion of vegetables, crispy pork, shrimp, coconut milk, red and green chili was promising. For only PhP320, I didn't scan through the other pages and ordered this immediately.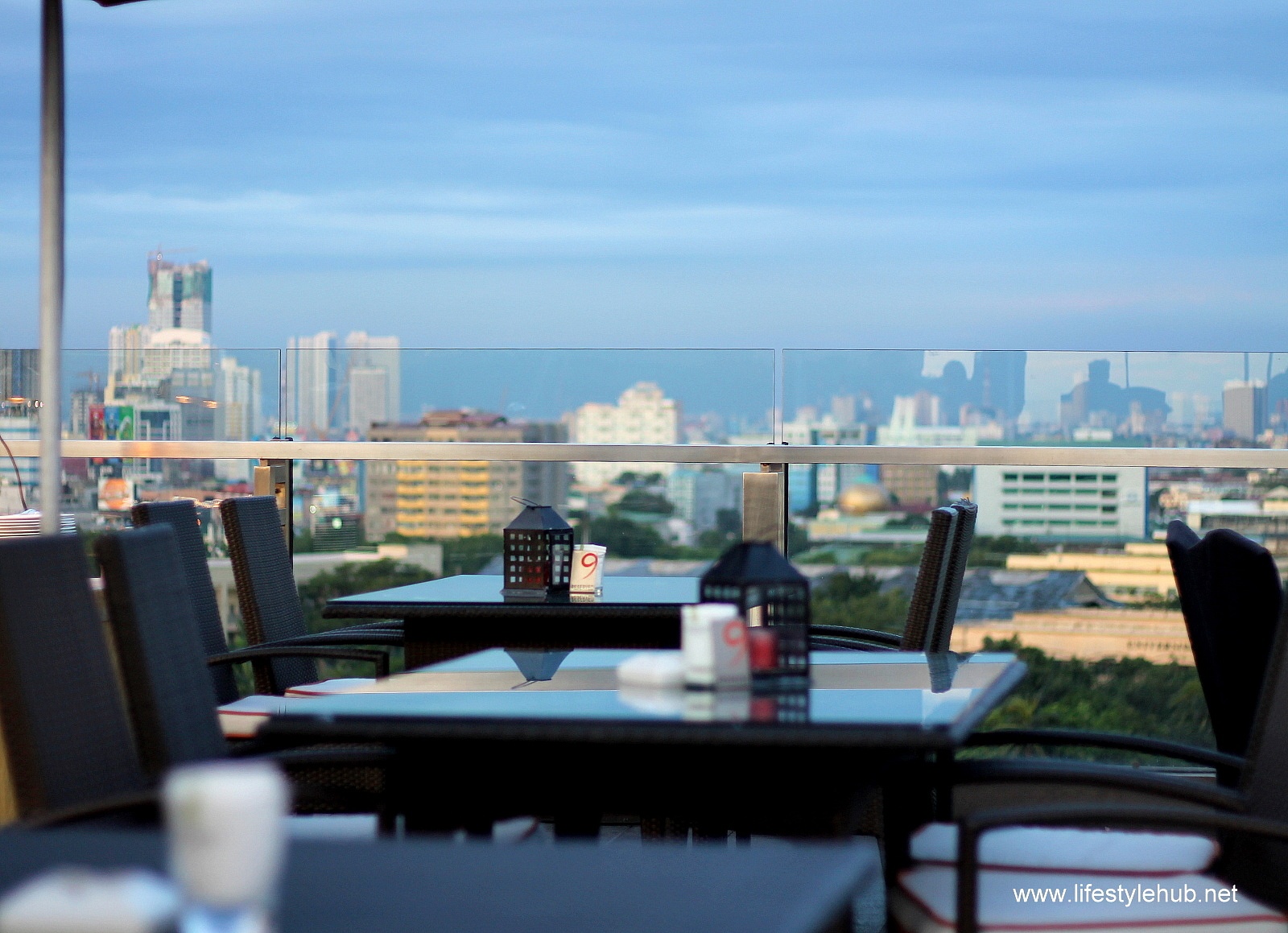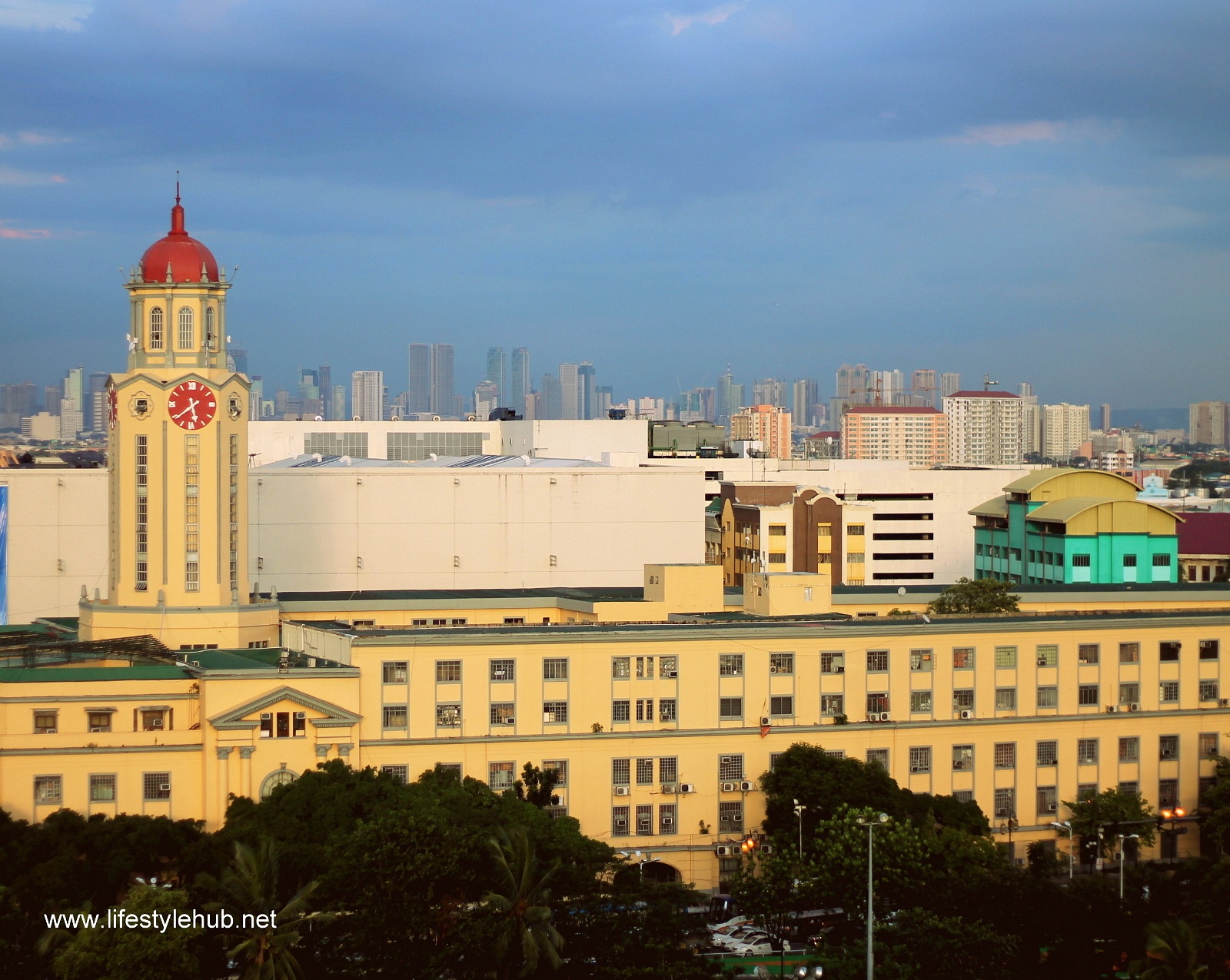 While enjoying dinner, we were treated to a soothing lineup of live bossa music. Apologies if I didn't get the name of the duo that evening. Their sophisticated music wasn't just limited to the Carpenters and Richard Marx. We also enjoyed their acoustic take on some Rihanna and Katy Perry originals. With a non-rowdy crowd with us, the comforting music was perfectly paired with beer.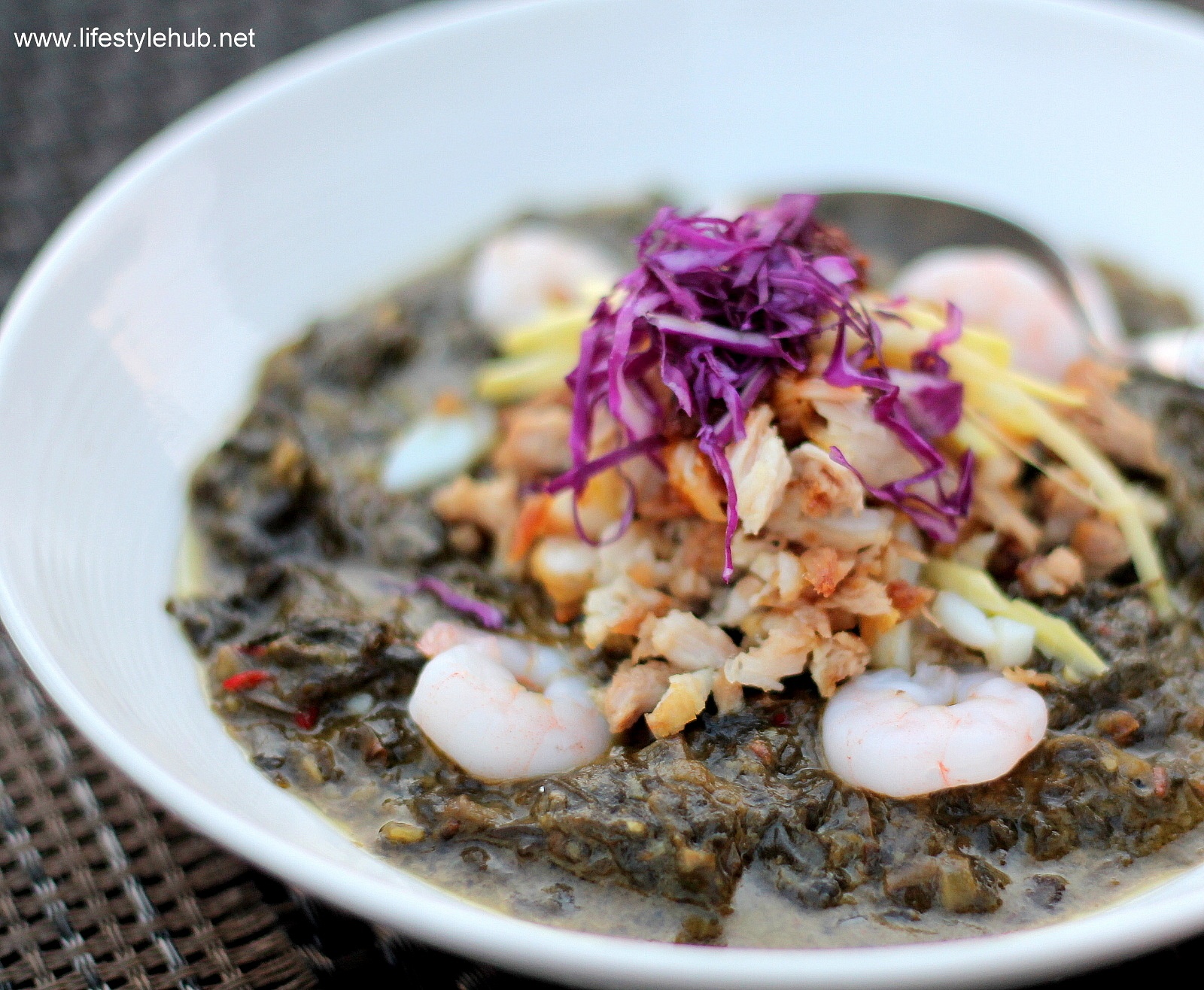 The Bayleaf Express, a fusion of vegetables, crispy pork, shrimp, coconut milk, red and green chili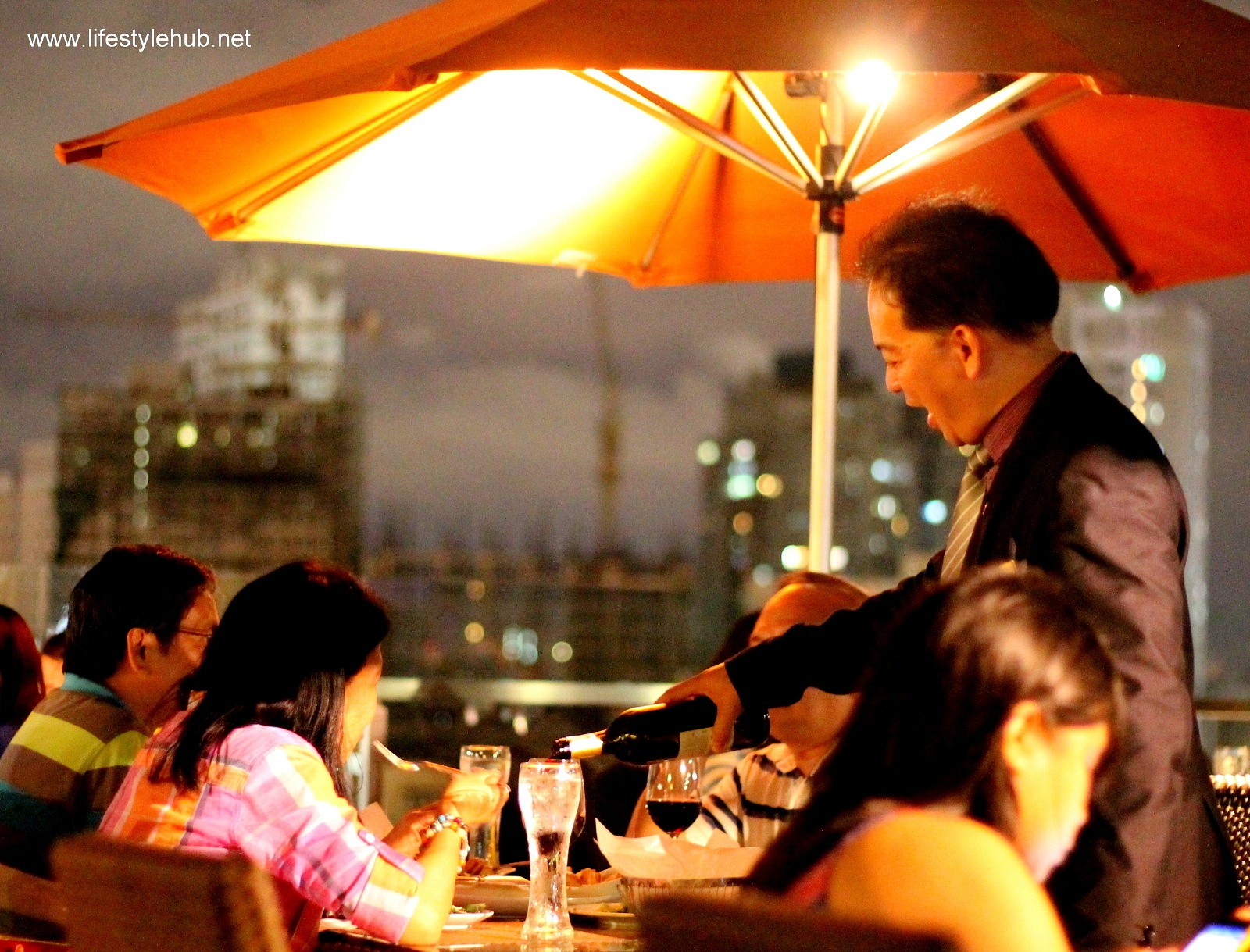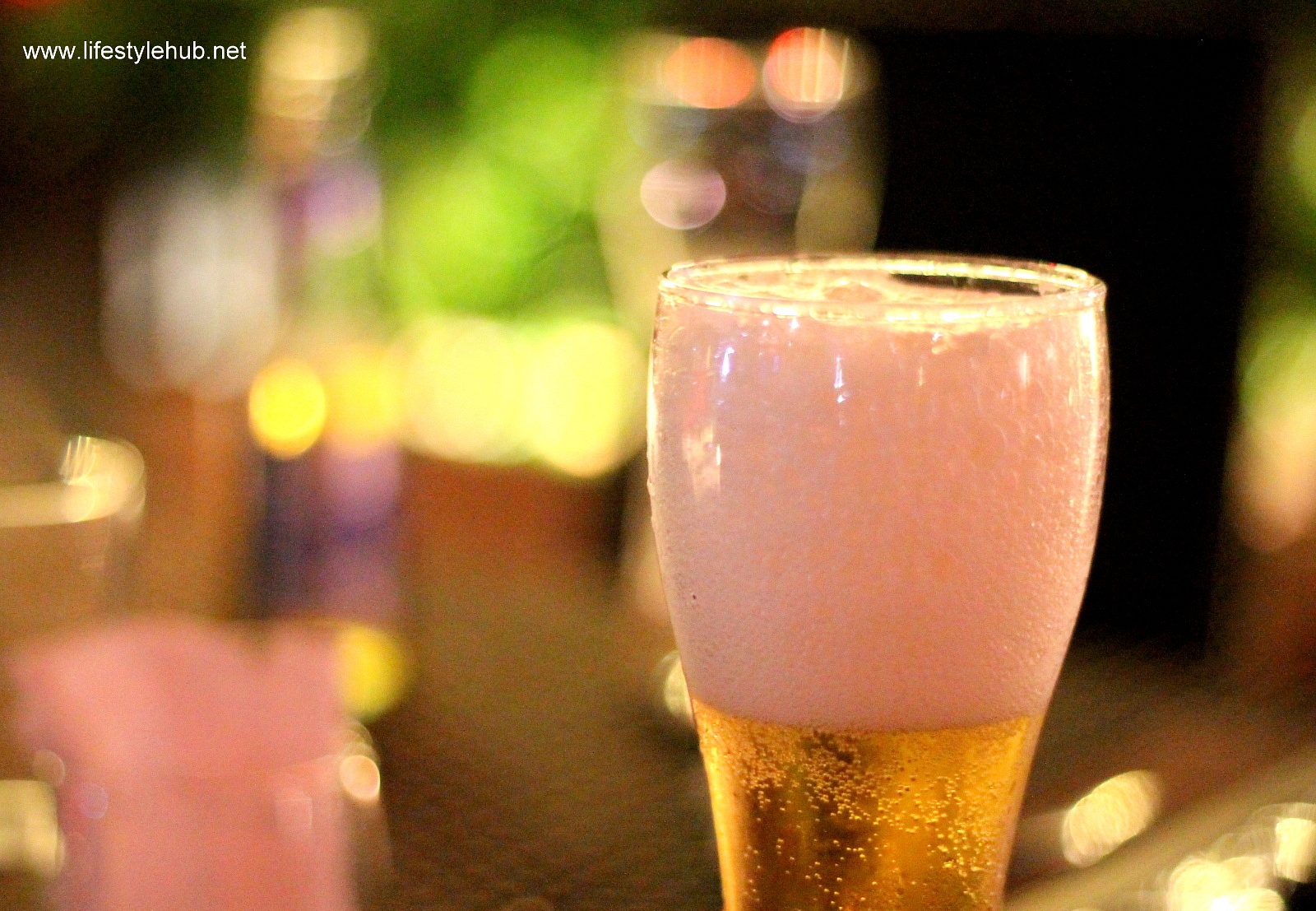 To foodies who want to try the same relaxing experience, the Sky Deck View Bar offers a rich selection of dishes that you and your special someone can devour on. Pasta lovers can feast on Shrimp and Chorizo or Cajun Chicken Pasta while appetizer fans have the Quesong Puti Fondue, Chili Calamari or the Drunken Shrimps that can be served to your delight. For those who prefer pizza, the interesting choices are Four Cheese and Jamon Serrano while those who would love to eat heavy as a reward to a whole week's work, we have the Asia Steak Bistro, Asian Grilled Lamb Chops, and the Sea Bass Nori for your gastronomic pleasure. All these that I mentioned are really just a tiny portion of their delectable menu.
With that said, I guess The Bayleaf Hotel's topmost floor can cater to everyone regardless if you prefer sunset or sunrise. To the non-believers of the tranquilizing effects of sunset, just like me, you're in for a treat.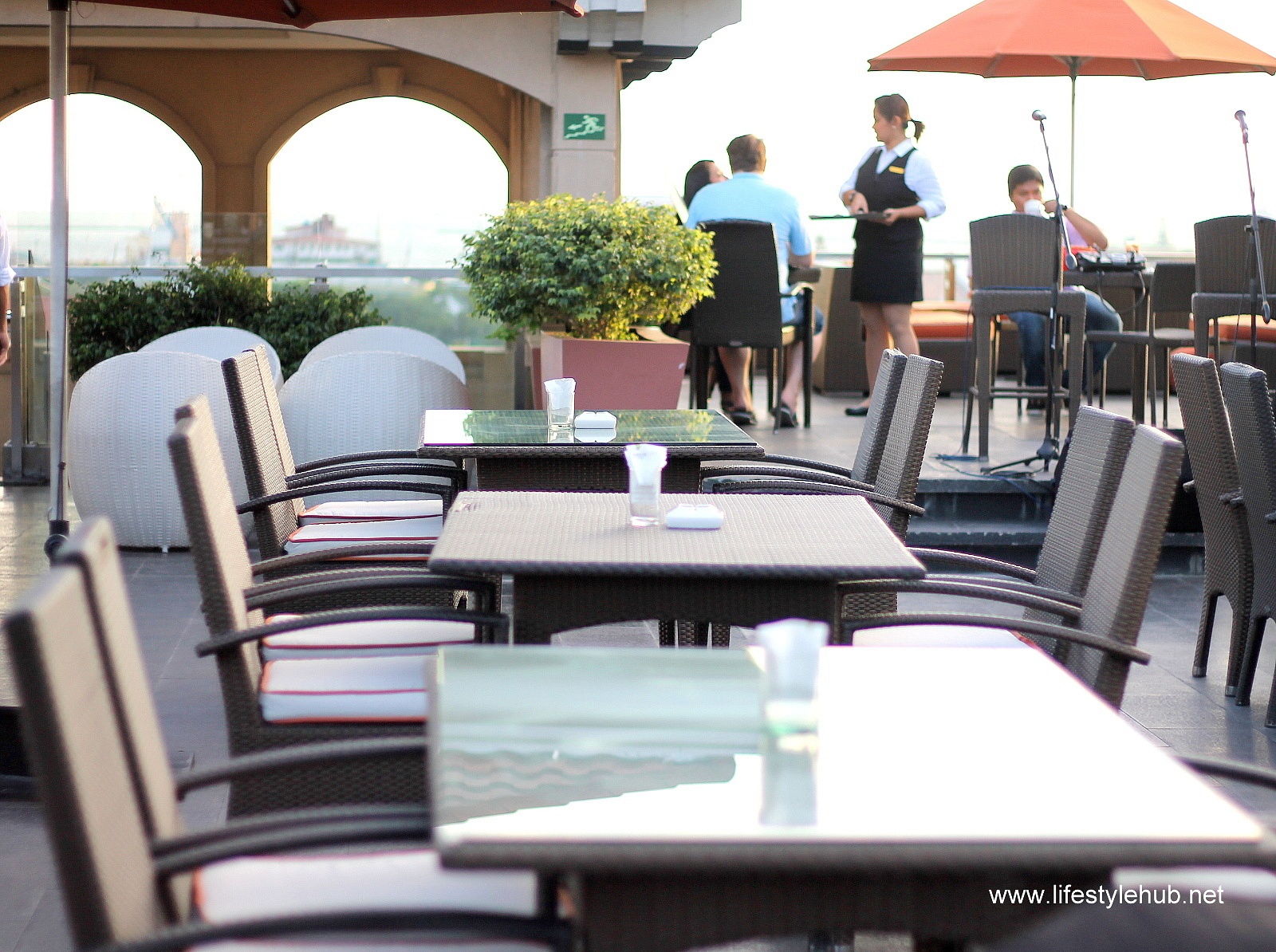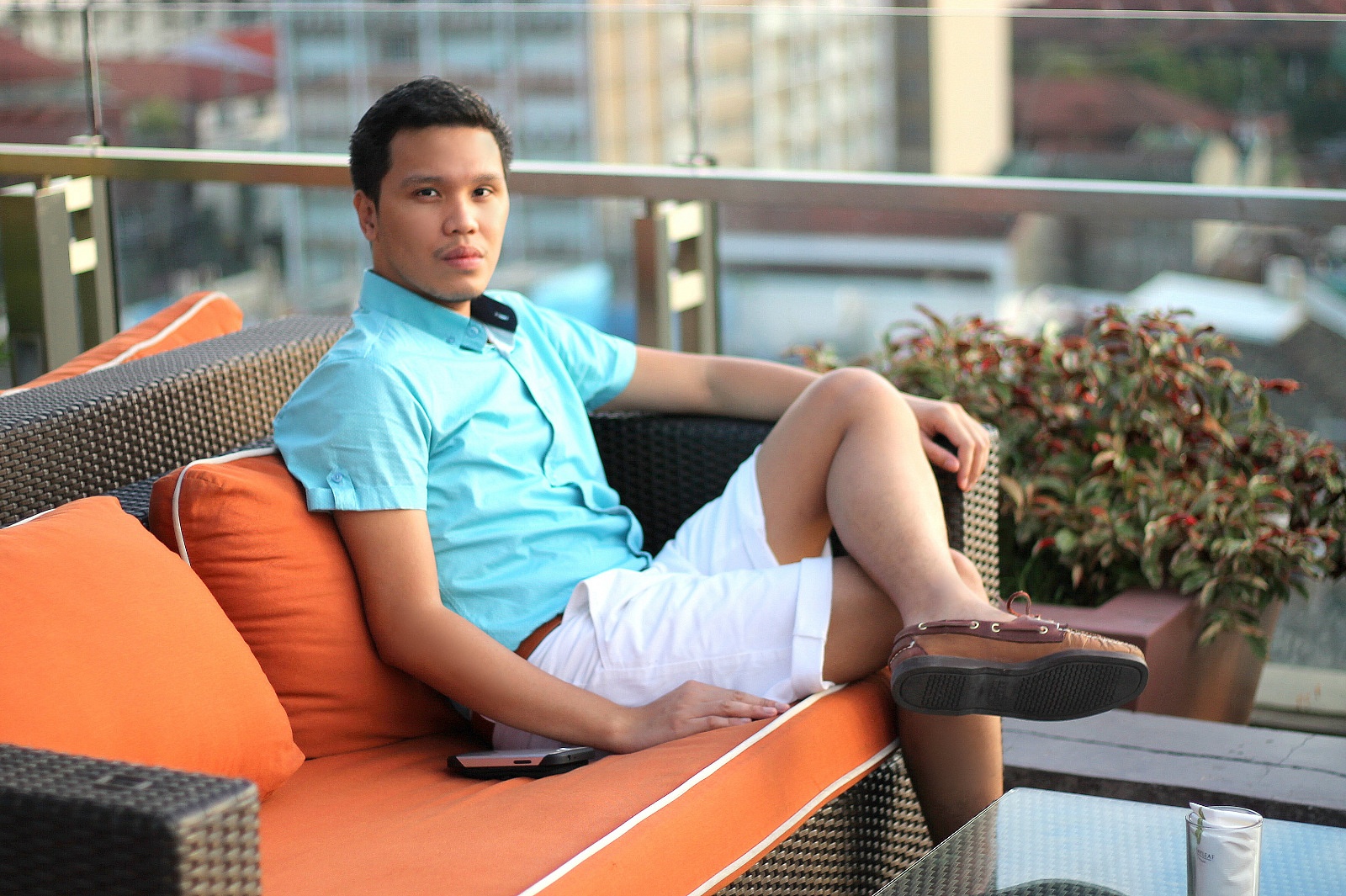 Sunrise or sunset? That will not matter at the Sky Deck View Bar in The Bayleaf Hotel Intramuros