A sip of Banrock Station wine on a rainy day
5:30 AM
On a very rainy day in Metro Manila, it was such a challenge to make it on time to SM Aura. I was supposed to just spend the entire day at home, blogging, or maybe watching TV and sleeping but I could not resist a lunch invitation from renowned Australian winemaker Paul Burnett. After a grueling 2 hours on the road, I made it in one piece at the venue in Todd English.
Paul just got off from a 7-hour flight from Adelaide to Manila so I realized I am not exactly in the position to complain. The Aussie wine master visited the Philippines as part of the promotional efforts to market his wine products under Banrock Station. The man was energetic during his presentation and he was all smiling when he joined us in our table. It was his first time in the Philippines and he was excited to explore the Filipino cuisine as much as he was very eager to introduce his amazing wines.
Braved the rain for an elegant meal at Todd English
partnered with great wine from Banrock Station
At lunch, we tried the 4 variants of Banrock Station's wines. The Cabernet Sauvignon is made of ripe red berries, black currants, black pepper with hints of Vanillian oak. I noticed the wine has this mixed flavor of mulberry and cherry and I found out later on that plum and cinnamon are also among the ingredients. For those who prefer sweetened wines, you have the vanilla after taste as your best friend.
For the regular wine drinkers, on the other hand, you will love the Shiraz and the Merlot. The Shiraz exhibits intense blackberry fruit over coffee and oak aromas while the Merlot boasts a mixture of the Blueberry and Raspberry flavors. The wine's soft and light grainy tannins and floral notes is balanced with the fruit sweetness.
My personal favorite, however, is the Moscato. Call my wine preference to be very Filipino but this sweet wine displays fresh grapefruit and lemon aromas. Paul describe it as "light bodied" with flavors of pineapple and other tropical fruits. Remember how first-class restaurants sell their drinks by saying "sparkling wine"? Banrock Station's Moscato is a perfect example.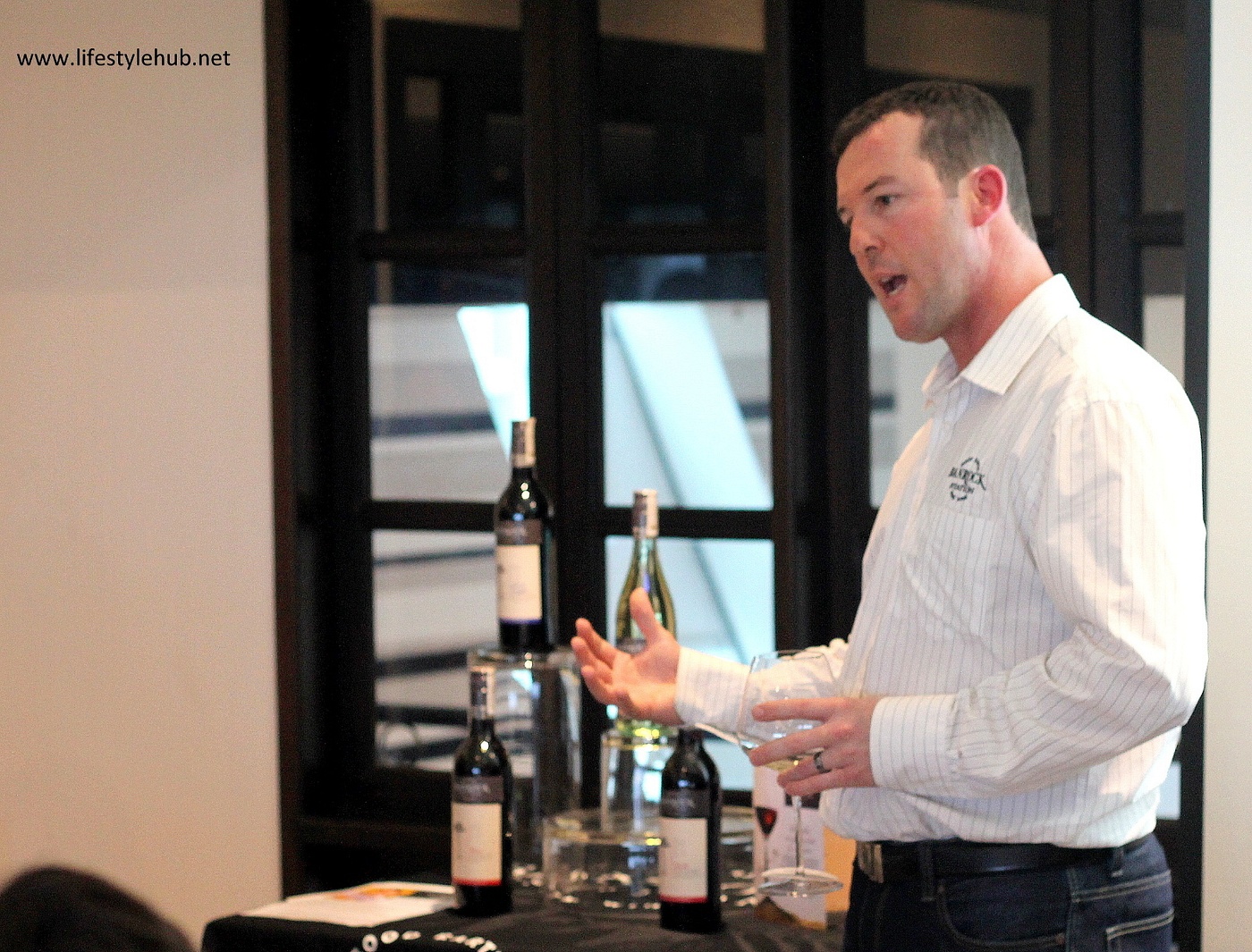 Paul Burnett, a noted Australian winemaker, personally delivers the good news that his Banrock Station wines are now available here in the Philippines.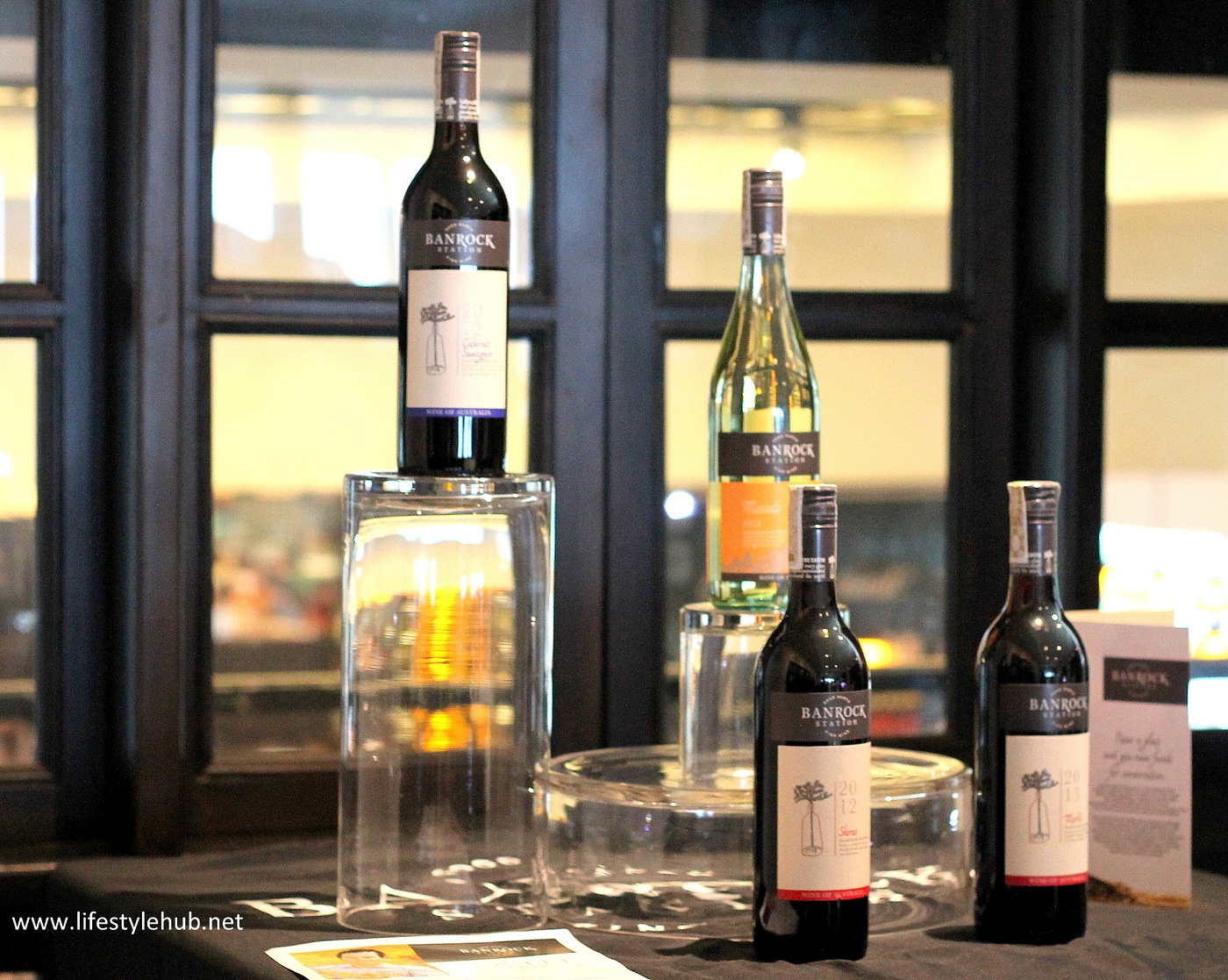 There are 4 variants of Banrock Station wines:
Caberlet Sauvignon, Shiraz, Merlot and the Moscato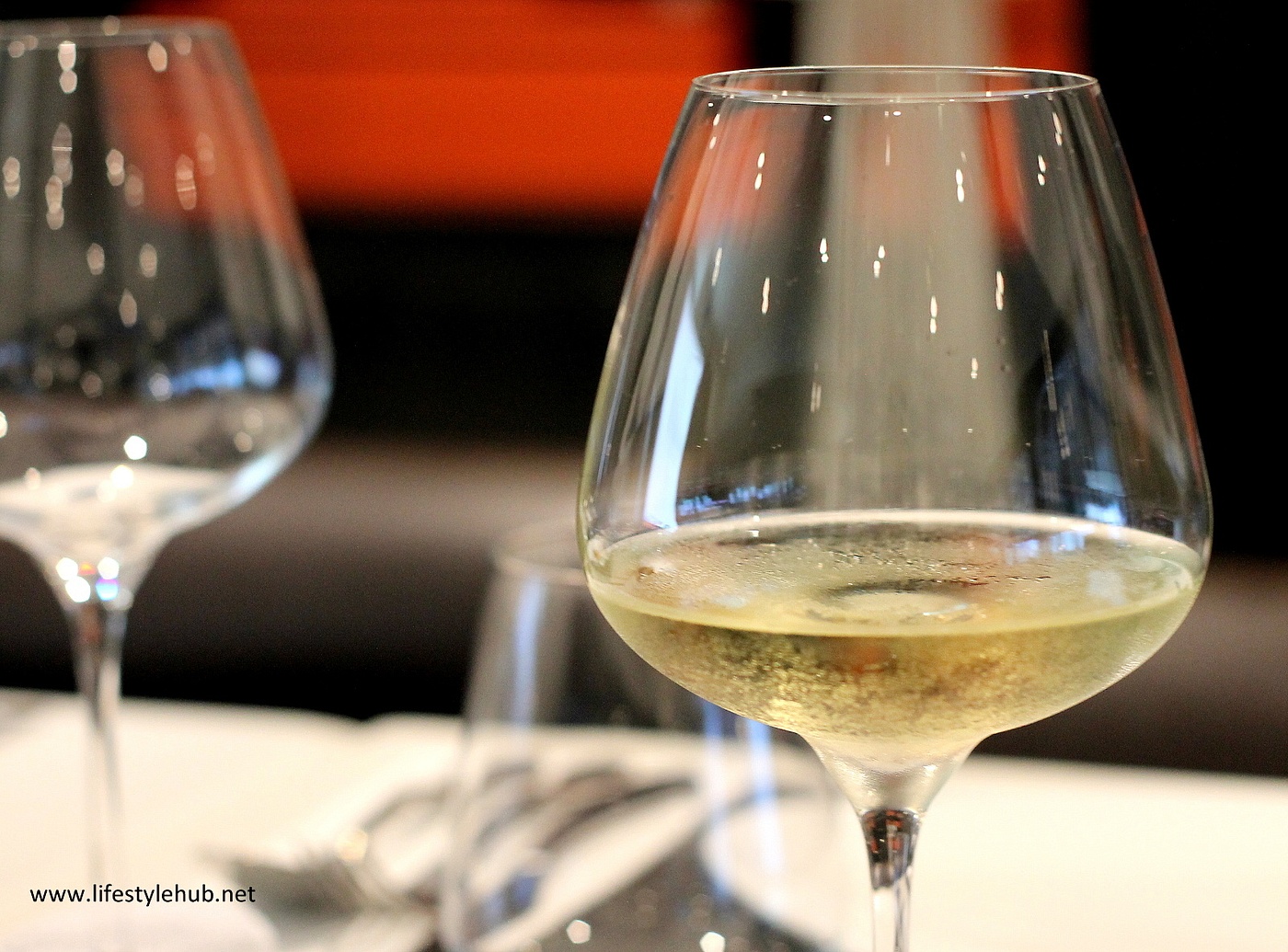 You probably might be asking what are Paul's experiences that make him one of the known winemakers in this part of the world. I was as curious as you are. Burnett is a graduate of Bachelor of Science in Agricultural Science at the University of Adelaide which taught a lot of things about Oenology or the study of wine, wine-making, vine-growing and grape-harvesting. He also traveled to the US where he spent months working in the vineyards in California and also in the town of Castelfiorentino in Tuscany, Italy.
Not only is this man a champion winemaker and a businessman, he also have the big heart for mother nature. The Banrock Station Environmental Trust has re-invested into environmental projects around the world which saw cash commitments amounting to AUD$6 million in more than 130 projects in 13 countries. This means that for every bottle of Banrock Station you purchase, you are also providing funds to help protect the environment. Now, that's a double celebration of good life. :)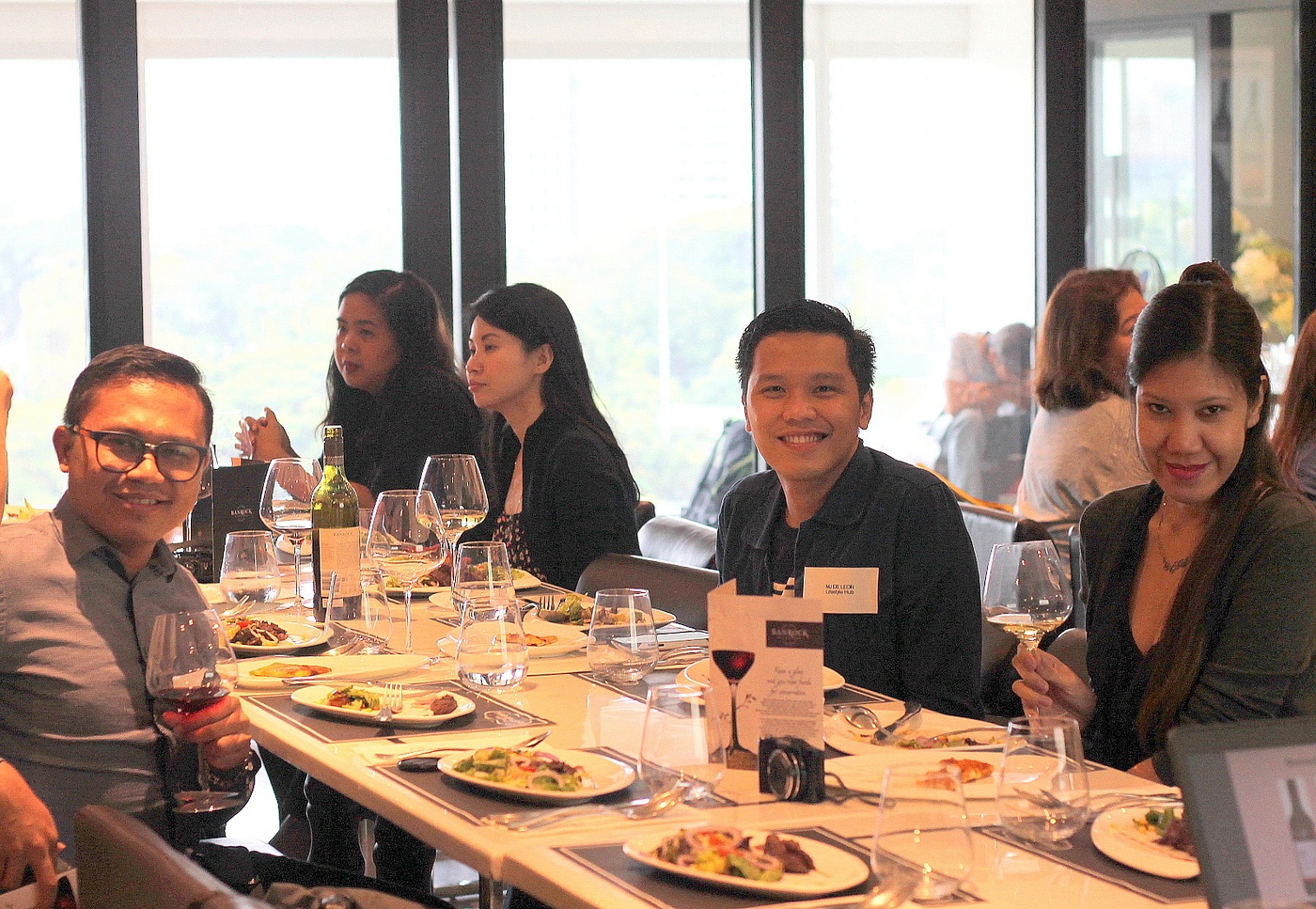 Bloggers are ready to heat up the rainy day with a glass of wine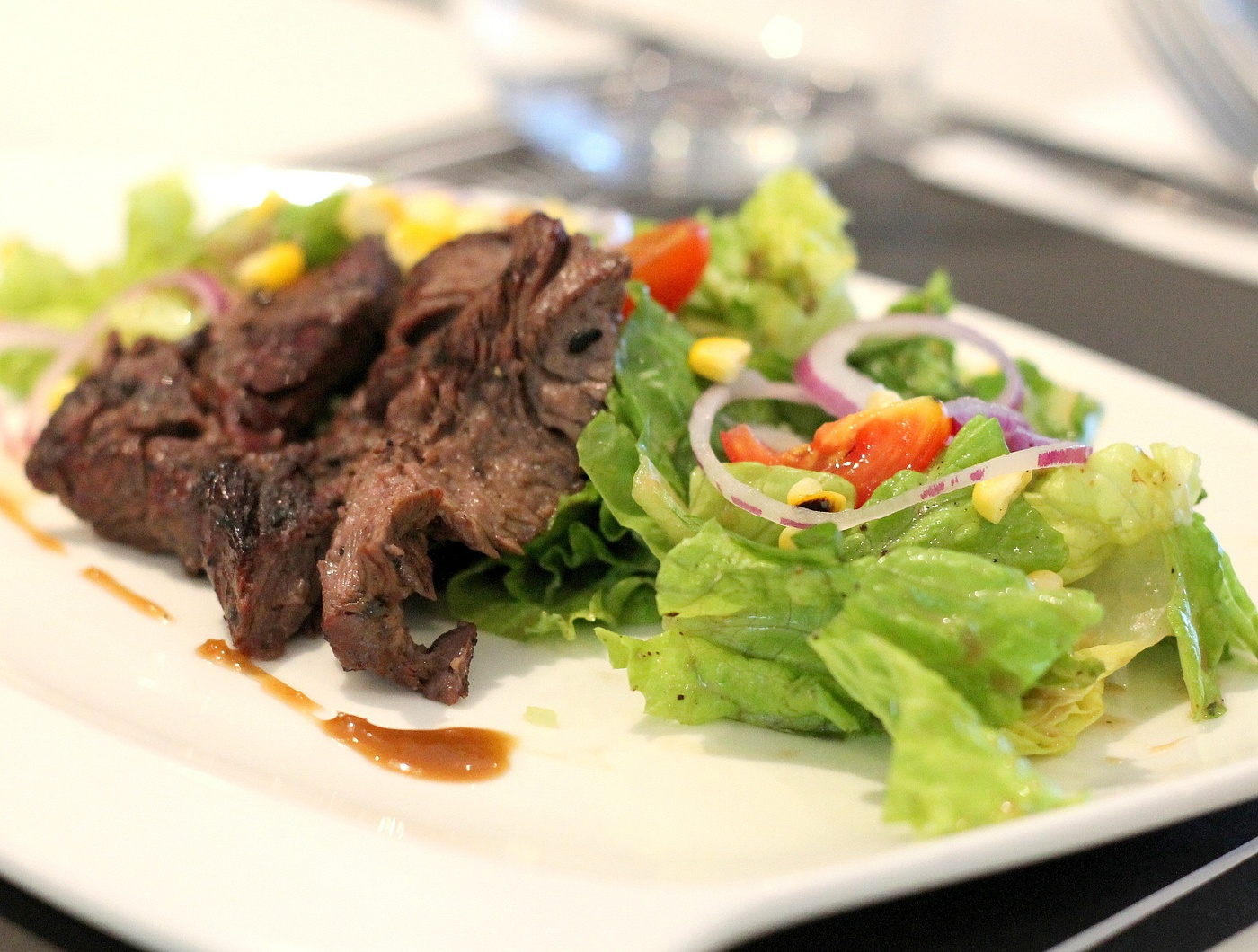 This is what Todd English call "the simple salad"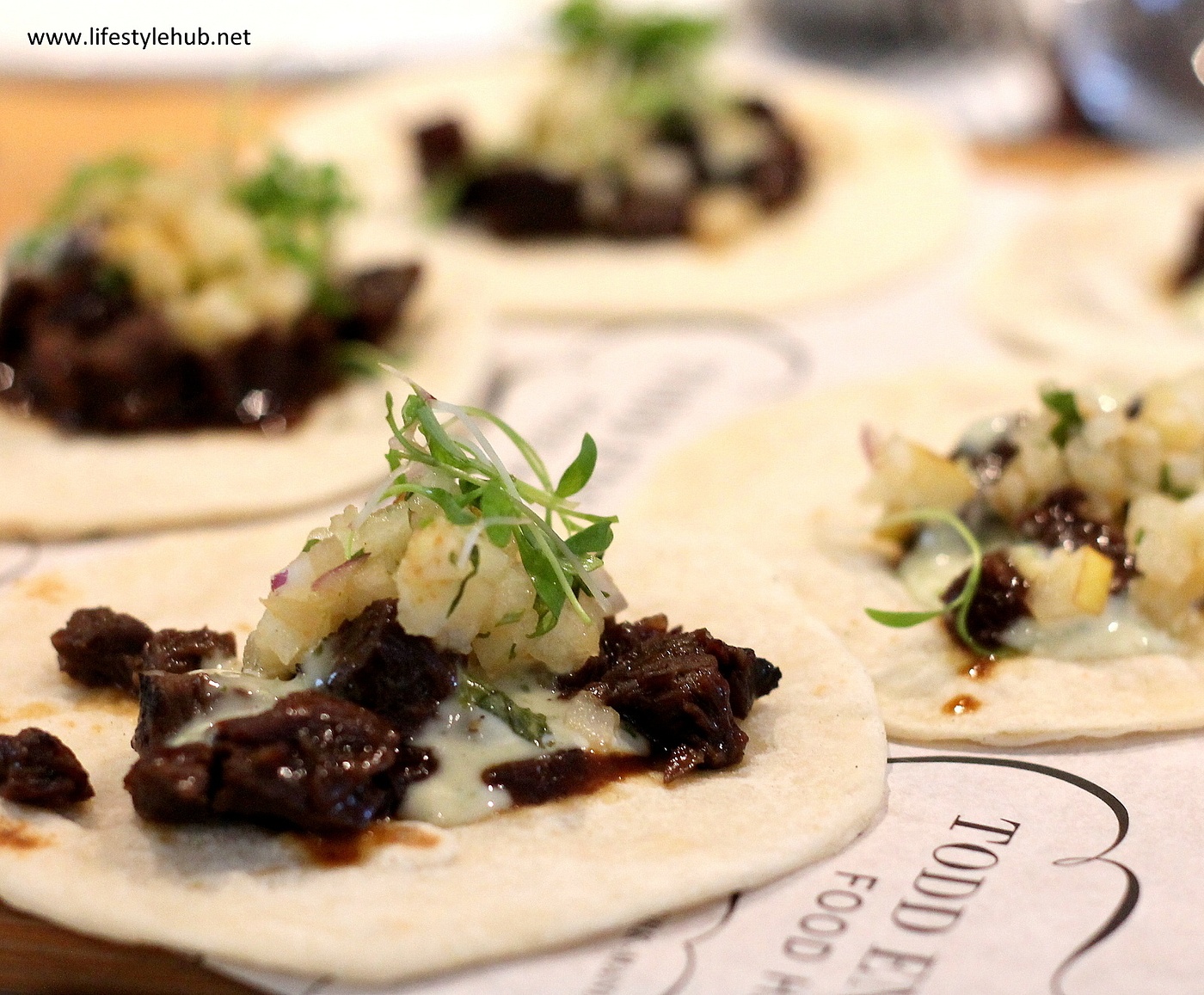 The Asada Steak Taco before the main entree