First Love Flashbacks From A Sunday To A Cinemalaya Movie
2:51 AM
Who doesn't love Sundays? It's that day of the week when we can wake up late, drink hot chocolate in the morning and stare over the window for forever eventhough we had that the same view for months or even years.
This Sunday was different. Aside from it being gloomy, I was surprised my Spotify account played a familiar tune instead of the indie sentimental tracks it's been playing previously. Before I could even think of reasons why that morning's playlist was different, KC and Jojo's "All My Life" took me 15 years back. I allowed the song to just go on, bringing with it some familiar moments from my freshman year in High school.
Guiding us on our first love flashbacks are the men and woman of the Cinemalaya X entry "1st Ko Si 3rd". Real Florido (4th from left) directs Nova Villa and Freddie Webb with Ken Chan (Fifth from left) and Denise Barbacena (Third from left) also part of the cast. Cinemalaya X will showcase the best of Philippine indie filmmaking from August 2 to 10, 2014.
I always find Sundays to be sentimental. Why not? HBO is airing chick flicks, 70's songs are on the radio, and for the lack of activities to do, people become more emotional and honest to each other. With KC and Jojo this time, there was nostalgia. It brought back the days when you thought the world is perfect and that Romeo and Juiet are the ultimate fictional icons. I was transported to a time when it was OK to tear down a page from your precious spiral notebook to do F.L.A.M.E.S. and when you don't like the answer, you'll do it again anyway. It's funny everytime we think about our first love. Yes, we laugh but after a while, we'll see ourselves smiling.
You'll smile over how nice it was to spend a quickie date by the beach even if you have no food because your allowance can't afford it. You smile about how P.S is abused in those mushy love letters and how you were using a dried Rose stem as bookmark because it was given by your first special someone. Or those Valentine's Day fundraising activities by the student body where they deliver chocolates and then the whole classroom looks at you.
Our first love is that one piece in our life that the brain denies to let go. Well, be sure to make room for more romantic flashbacks in the coming days as there is this one charming Cinemalaya entry which will take us back to the sappiness of first love, Real Florido's "1st Ko Si 3rd." This light, feel-good film, is a welcomed addition to a festival which is often marked by serious subjects of poverty, homosexuality, family conflicts, rape and even government corruption. It's nice to finally flock in the CCP and watch something which is as real as the subjects we just mentioned but not as grieving and draining.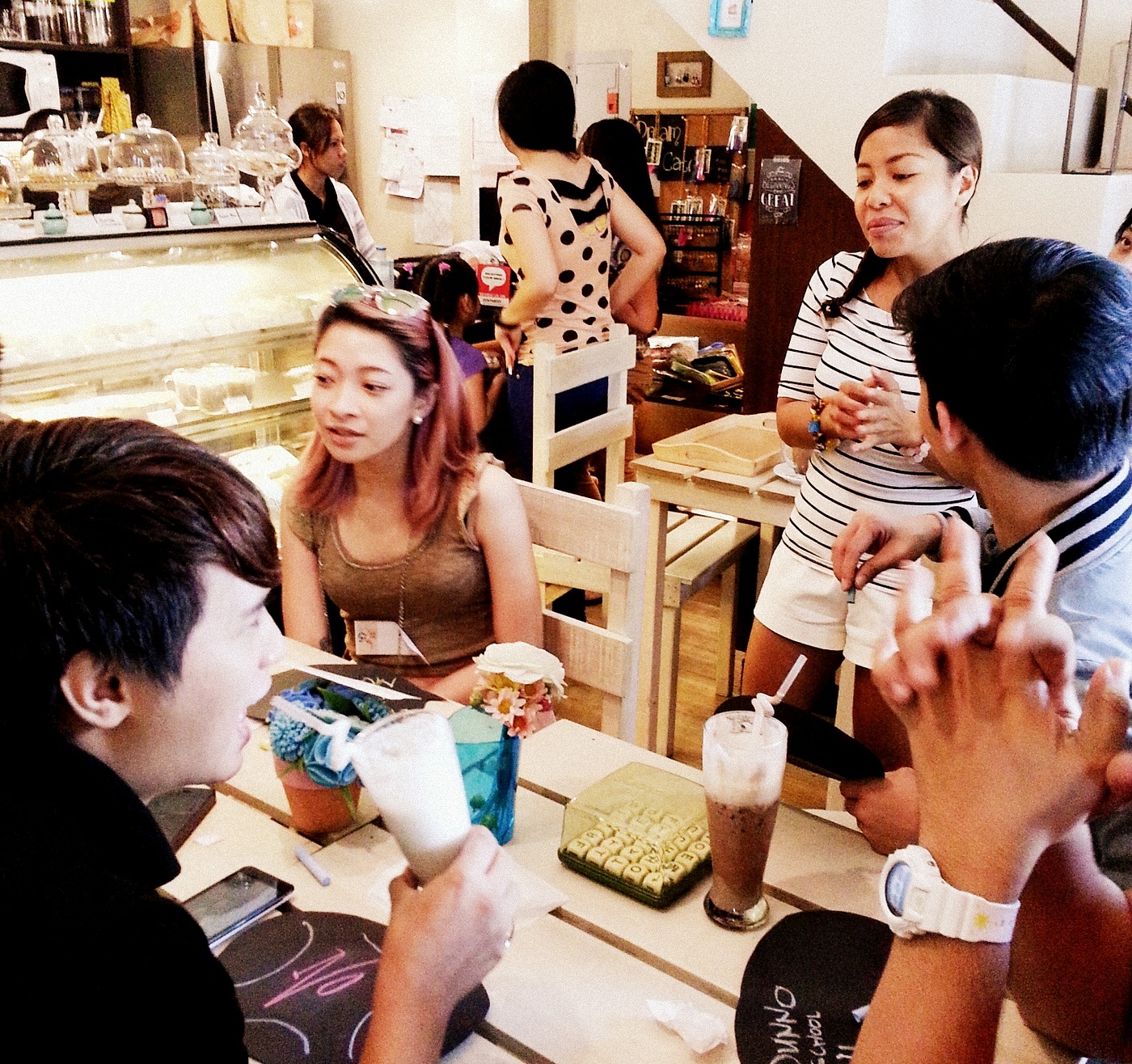 The war field of first love flashbacks between bloggers and the cast and crew of '1st Ko Si 3rd'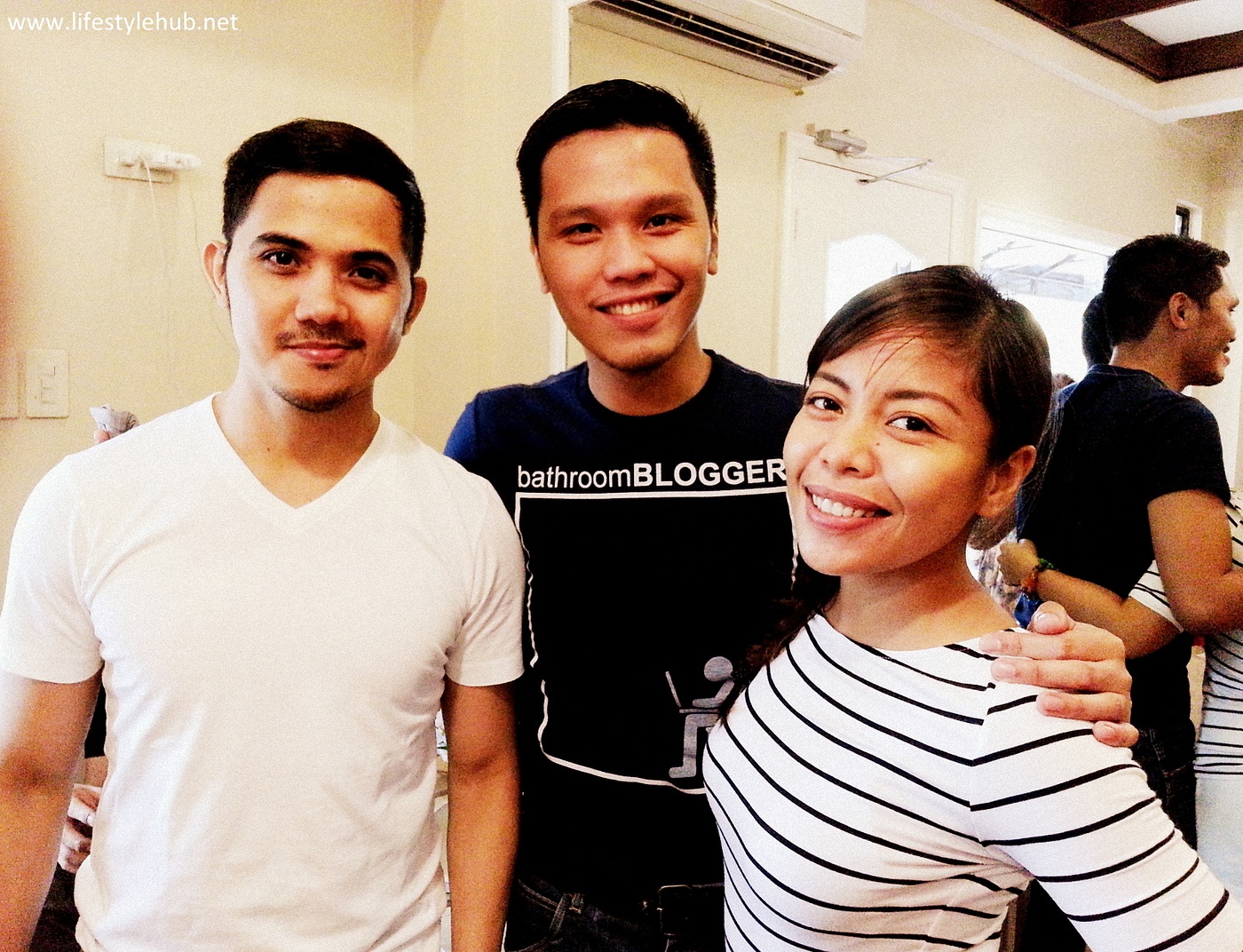 Yours truly with film director Real Florido and our lovely facilitator Katrina Golfo
For director Florido, who is on his third Cinemalaya and has been writing for entertainment shows on TV, he wants to advocate content about "some aspects of everyday living that are sometimes overlooked." We may put topics of first love aside for we are too preoccupied with our everyday duties but for a number of us, unconsciously, romantic flashbacks are part of letting a day pass.
Call it surprising but this is the first ever title role of Miss Nova Villa, the actress you've been calling Ason every Sunday when sitcom Home Along Da Riles was running for 16 years. Nova plays Cory, a retiree in her 60's who is reunited to her first love who, on the other hand, is played by Freddie Webb. The excitement in the movie's plot would come from how Cory would break away from many years of work and family life and how their current relationships will be affected by the rekindling of their first love.
Florido assured me though that there will be a redeeming factor as the movie may collide against society's standard views on monogamy. He declined to share details to avoid spoiling the film but he promised a huge twist which should meet our expectations on faithfulness and loyalty.
From August 2 to 10, get some free time to watch "1st Ko Si 3rd". Have a good glimpse of your romantic yesterdays, gauge how mature you've become in handling love situations, or appreciate quality filmmaking. As what the movie wants to prove one more time, love is universal. It's either we age with it or we can feel it only when we age.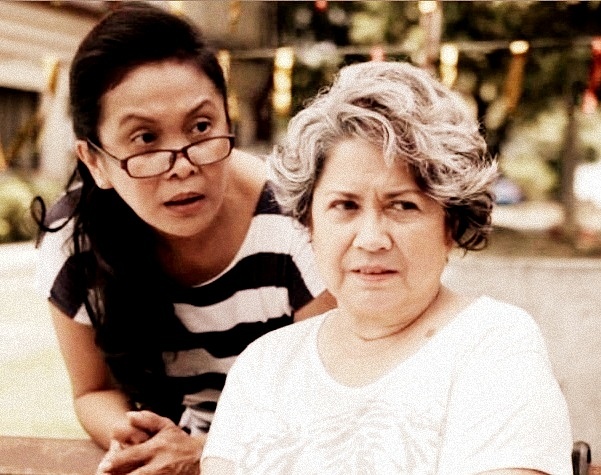 In sitcoms for more than three decades but Nova Villa's portrayal of Cory in '1st Ko Si 3rd' is her very first lead role in a movie.

'1st Ko Si 3rd' Official Trailer