Coffee- Paste: The Conlins Premium Coffee Experience
12:48 PM
Meet Eric Conlin. He is one of the only two Q Graders in the Philippines. You probably may ask what is a Q Grader. The Coffee Quality Institute is a private organization that developed the Q Coffee System which evaluates the levels of quality and competency of different kinds of coffee and coffee-makers, respectively, from around the world.
What makes Mr. Conlin special is that there are only a little over a thousand qualified Q Graders in the world. With only 300 in the US, more than 60 in Australia and less than 10 in Switzerland, the Philippines should be glad we have two. And I consider it an honor to have met one of them.
Conlins has four sub-brands: the Artisans, Designer, Bluenotes and the Aroma. I got a Bluenote, the company's brand for purely Arabica coffee.
At Alessi, a specialty shop at the Bonifacio High Street, I was among the few who got the chance to attend Eric's coffee master class. It was an intimate setup which made me realize that just like dishes and pastries, coffee is one huge subject that combines both art and science. Like some of you, I love coffee and it's about time I get to know it better. Then maybe, meet the more special kinds.
"Not all coffee tastes the same," Eric opened his crash course with this line. I immediately agreed. There is espresso, there is latte, cappuccino and not to mention the flavored versions which are mostly served iced. However, my understanding was far from what Mr. Conlin meant. He was referring to four lines of his luxurious coffee brand: the Artisans, Designer, Bluenotes and Aroma. Depending on what you mainly consider in your coffee, the blend, the origin of the beans, the ingredient, tone and flavor, these coffee products will surely delight even the most discriminating coffee drinker.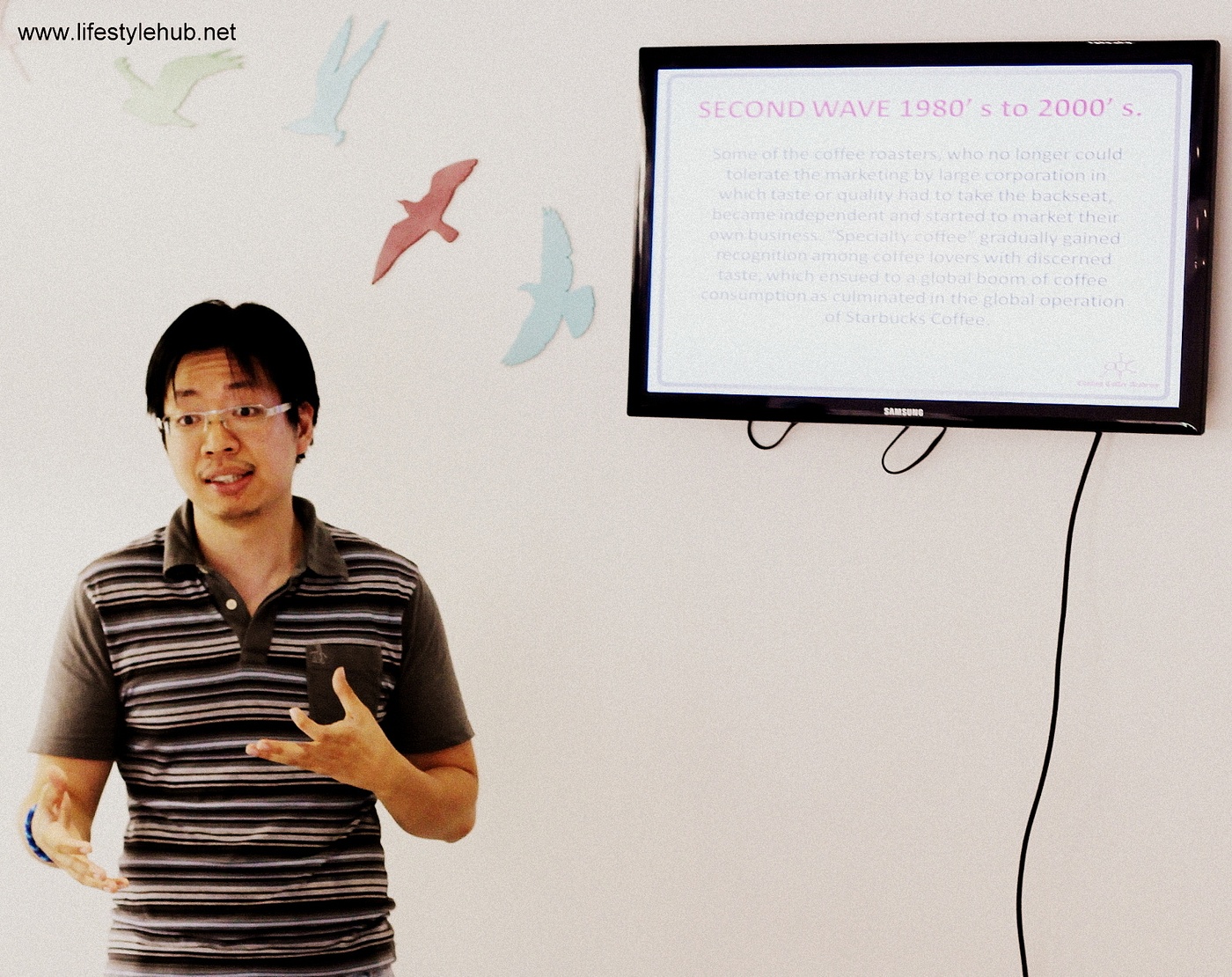 Consider Mr. Eric Conlin the Philippines' master of coffee. After all, he is one of the only two Q Graders in the country who are certified by the Coffee Quality Institute.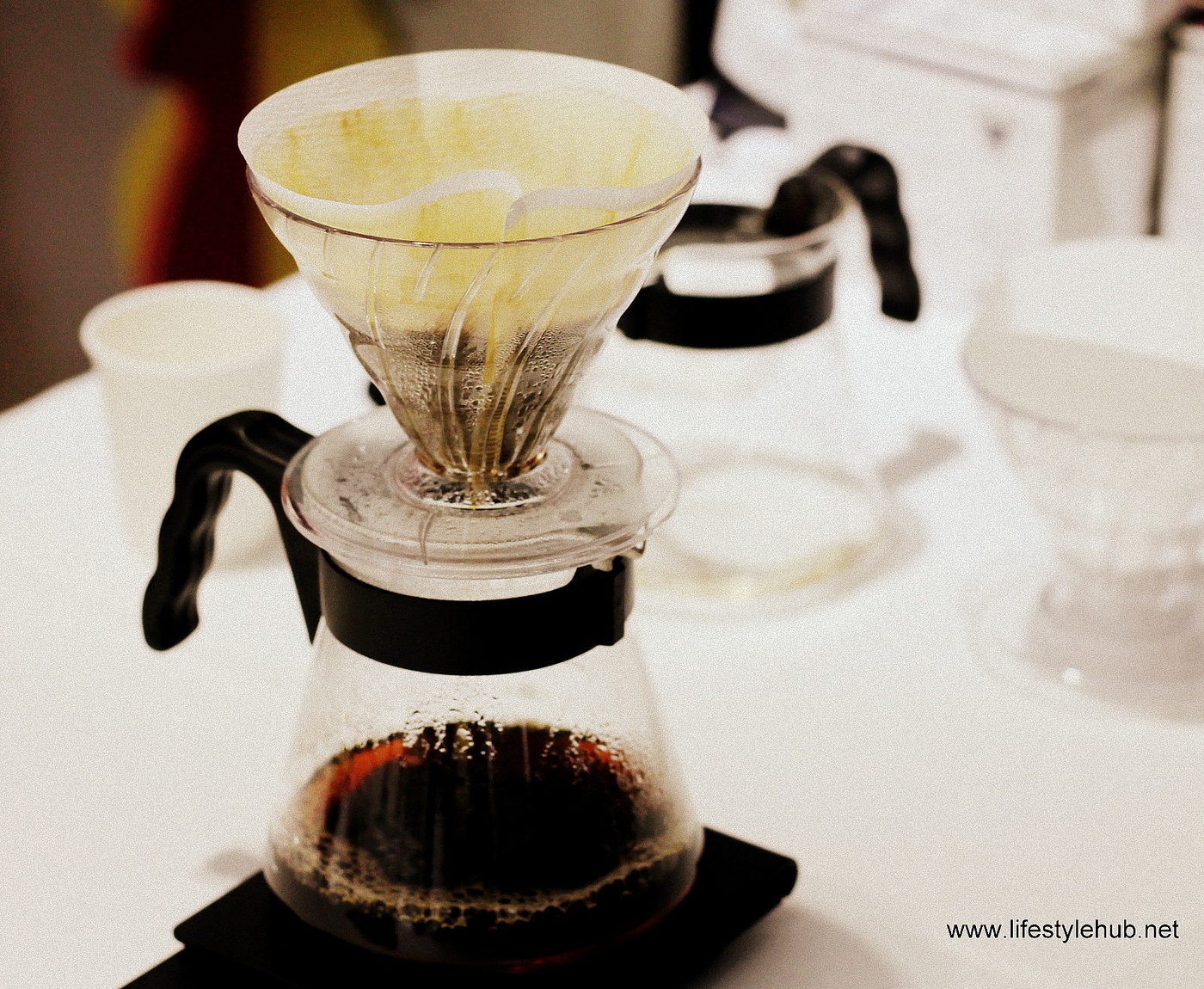 Manual coffee extraction with equipment that are available for purchase
at Alessi in Bonifacio High Street.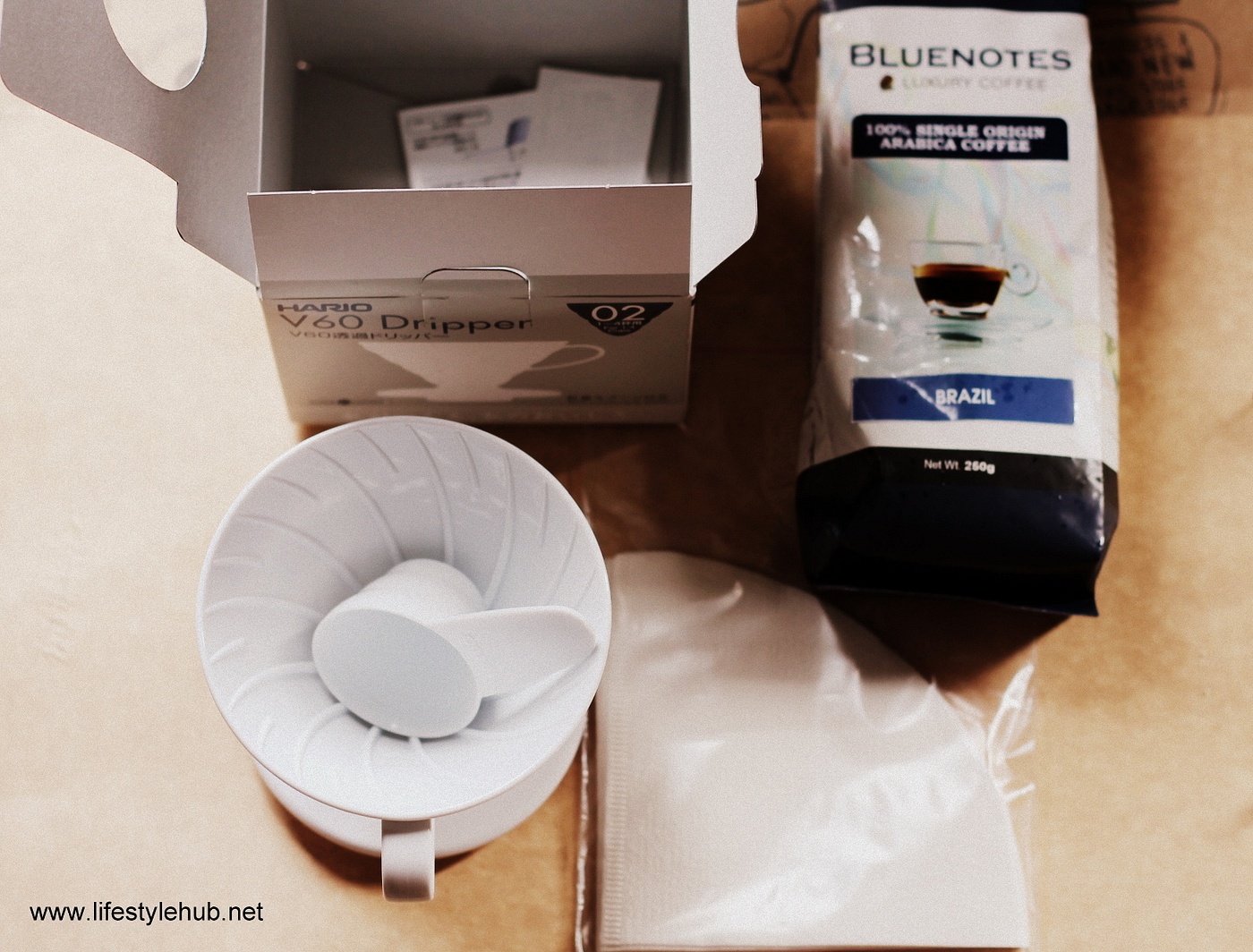 I am ready for my own private coffee masterclass at home. LOL!
Not to intimidate us, Eric veered away from the hardcore stuff and concentrated on how to appreciate complicated coffee blends in the simplest way possible. Sans the sugar, the cream and the milk that most of us love, Mr. Conlin allowed us savor the coffee he made as raw as those could be. He made us taste (and smell) the Guatemala La Maravilla, Red Cherry Ethiopia Sidamo, El Salvador Picacho and the most sought-after coffee in the world, the Panaman Esmeralda Geisha.
All kinds taught me that to consider ourselves coffee drinkers, we must appreciate it without mixing anything with it. To quote our own coffee master, you got to really taste coffee and accept it for what it is. The more authentic, the better. And then I realized that I am missing a lot when it comes to coffee. It's never too late to explore it though.
Alessi (A Conlins Store) is located at Building 5, Unit 1E10- 1E11 at the Bonifacio High Street in The Fort. It is also hosting coffee appreciating sessions every now and then. You can reach them at 63 (2) 856- 6352 for more details.