Radio-friendly tunes & great compositions in Julie Anne San Jose's sophomore album 'Deeper'
6:51 AM
Almost two years ago, the music video of Julie Anne San Jose's "I'll Be There" single was posted on Enrico Navarro's YouTube channel. The video has been viewed almost 3.4 million times. It is the first OPM single to reach the Platinum Digital Single Record award since it exceeded 245,000 downloads. The song has also been certified 4x Platinum by the Philippine Association of Record Industry which obviously made it the most popular item in Julie Anne's first and self-titled album.
Now, one of GMA 7's most bankable singer- actresses, probably next only to Regine Velasquez, is back with a well-deserved second album. Earlier today, Julie Anne launched her album at the SM Skydome in North EDSA which was packed with screaming fans. She performed some of her new songs and explained to her supporters why she chose to name her album "Deeper." "Madami na kasing natutunan si Julie Anne. Yung mga kanta dito, di lang sila basta -basta kanta lang. Meron na silang deeper meanings."
There are 10 all-original songs in the album including the carrier single "Blinded" which is composed by Julie Anne herself. She also wrote 5 other songs like "Never Had You", "Tulad Mo", "If Love's A Crime", and the album title track "Deeper". She also composed "Baby You Are", my personal favorite. Completing the track list are "Right Where You Belong" by Agat Obar Morallos, "Kung Maibabalik Ko Lang" by Toto Sorioso, and "Diamond in my Eyes" by Edmund Perlas and Jason Aruja. The theme song of the IEC 2016, "Christ in Us, Our Hope of Glory", is included as a bonus track.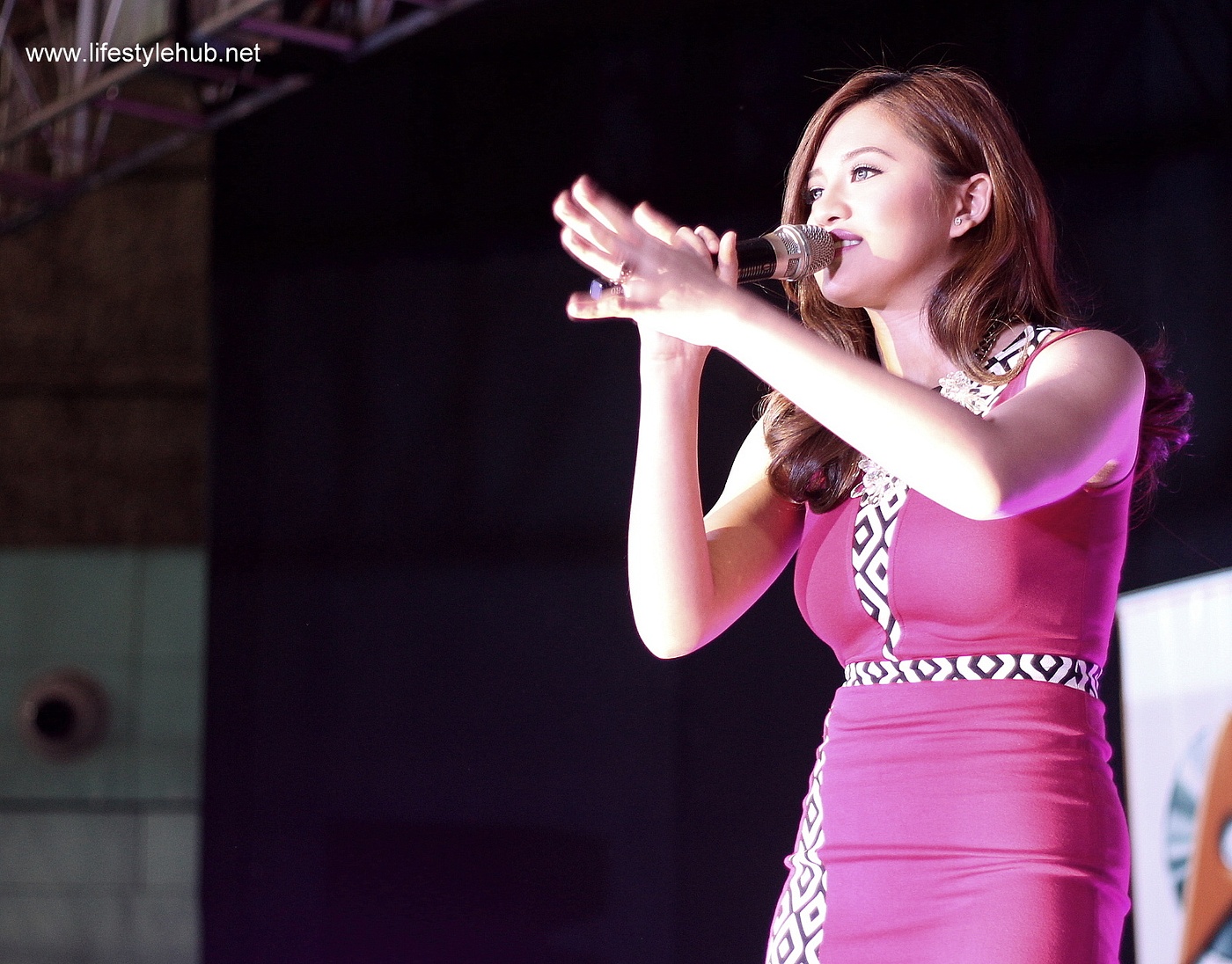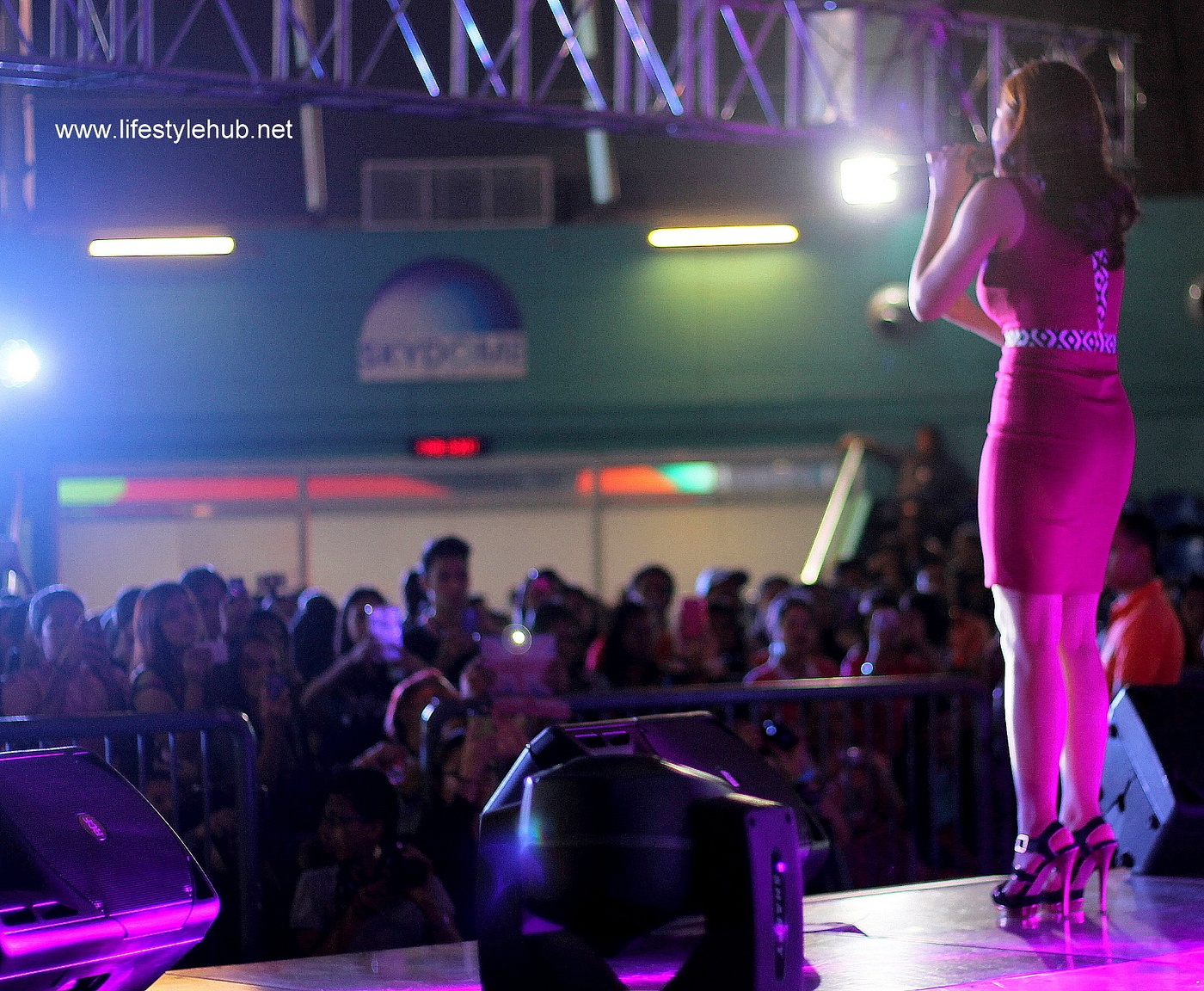 Reminiscent of her upbeat song "Enough", most tracks in Julie Anne's sophomore album had this international flavor which is wrapped in catchy tunes. "Blinded" and "Never Had You" for example have pure pop, easy-to-sing-along melodies which should sound very friendly over the radio. "Kung Maibabalik Ko Lang" is another meant-for-the-radio tune which should inspire Filipino composers that we don't really need to revive old songs to sell OPM.
Although Julie Anne boasts the big voice of a diva, it's a great choice by her team to tone her songs down to suit her age. Her songs' youthful vibe would set her apart from Sarah Geronimo, Rachel Ann Go, Jonalyn Viray and even Kyla and Nina. But if you want a dose of her crazy vocal range, she gave out a partial display in "Right Where You Belong" and the dramatic piece "Deeper". I like all the songs in the album but with "Diamond in my Eyes", not so much. "If Love's A Crime" is my least favorite, however, this song could be very appealing to the sentimental music-lovers.
For "Tulad Mo", meanwhile, Julie Anne raps to provide variety to her musical menu. Although a collaboration could've been fitting here, the singer did well in the rap portions and I see she can perform that part with ease, witnessing how well she did at earlier's album launch. Then there is the soothing "Baby You Are" which could be my anthem for a late afternoon drive by the sunset or during a relaxing day at the beach.
If there's a recent OPM album that I can guarantee to be worth buying, it will be Julie Anne San Jose's "Deeper". The album is already available in leading record bars in your favorite shopping malls nationwide.