Behind The Scenes: Innamorata mounts a huge wedding for finale
10:05 PM
Innamorata is scheduled for a grand finale four weeks from now. After this big-budgeted afternoon soap provided us a massive Spanish-themed production in the previous weeks, its saying goodbye with a huge wedding scene. Of course I am not gonna reveal who Esper (Max Collins) is getting married, but I will take you to the set for a glimpse of how this top-rating soap will end.
Two questions are to be answered in four weeks. Who is Esper marrying?
Will she transform in the end?
When the production staff took us to The Oasis Manila along Aurora Boulevard, the wedding set wowed us. Immediately I thought it was too extravagant to mount a grand garden wedding for a few sequences which might only be shown for 10 to 15 minutes on afternoon TV. But all investments will be worth it I suppose since the day before our visit, Innamorata slammed Pinoy Big Brother All-In Uber in the ratings game, 10.2% to 9.1%. The soap is GMA 7's highest-rating afternoon show, next only to Eat Bulaga which scored 10.4% according to Kantar on May 26.
Upon learning the ratings, Max Collins, one of the show's lead, giggled in excitement. "Really?! Yayy! Di ko siya in-expect kasi the afternoon programming became very competitive. This, being my biggest project so far has given me pressure and it's good to know that it will end on top," she exclaimed. Innamorata's ratings had been steady for the past four months, making it among the most- watched afternoon show this year.
Max shared the credit with her fellow actors of the soap but relayed that she was very prepared for this project. After admitting that she wished she could have done better in her debut soap Pahiram ng Sandali with Lorna Tolentino and Dingdong Dantes, Max told us that she gave her all for Innamorata. She was also all-praises for her leading men Dion Ignacio (Dencio) and Luis Alandy (Edwin).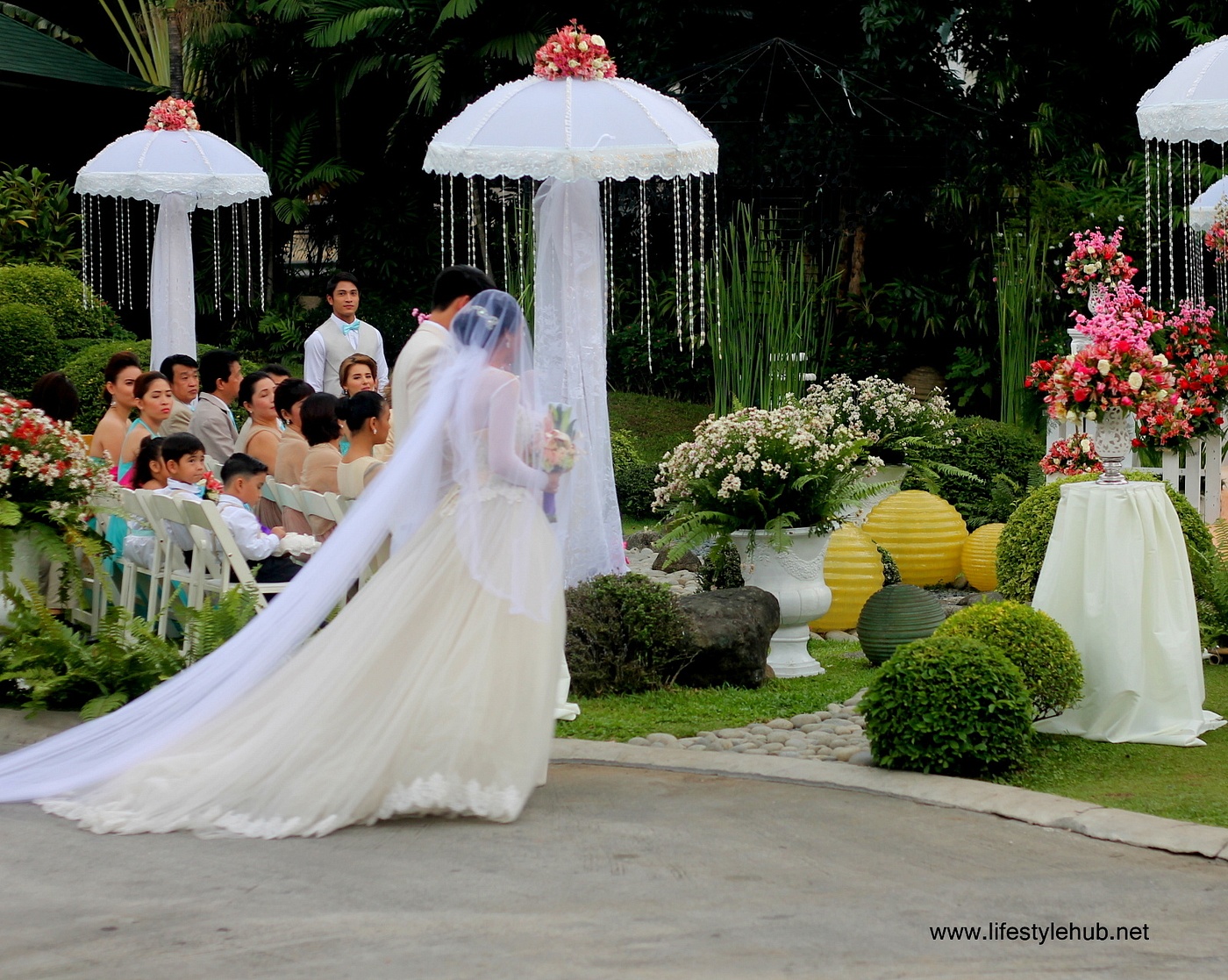 A grand wedding scene is set at the finale of Innamorata.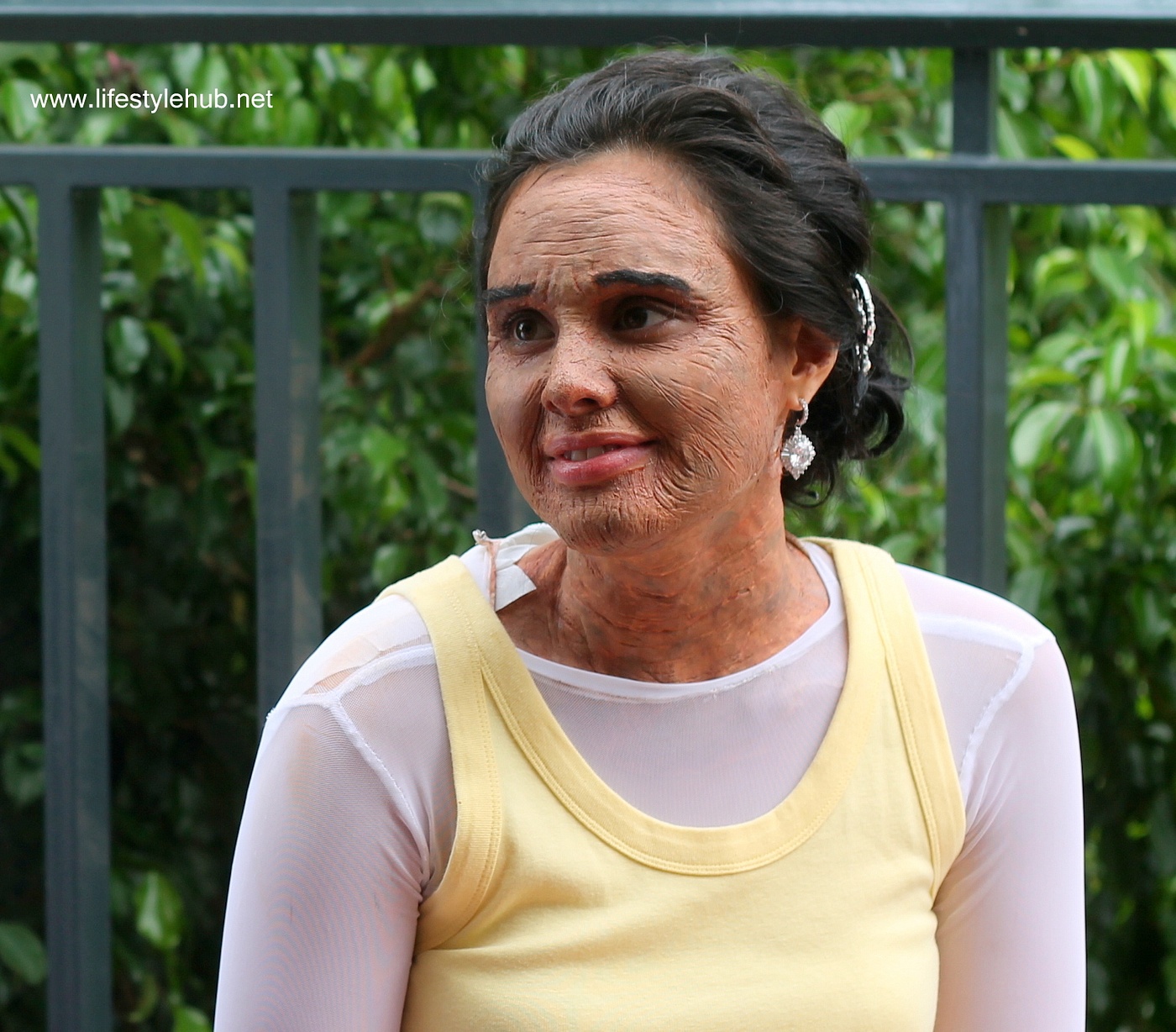 It takes 2 hours for the prosthetic team to complete Max Collins's make-up. In a taping day, Max needs to wear her make-up for at least 15 hours.
To be specific, Max shared how she accepted negative social media comments about her acting while she was doing the soap with Lorna and Dingdong. With Innamorata, the only negative comment she read so far was about her character's look. "Ang pangit mo, yung ang sabi sa akin. Which is OK lang kasi meant naman talaga maging pangit si Esper," Max shared with a laugh. For half of the four months that she''s doing the soap, Max has been used to the 2 hours of prosthetic preparation and the 24 hours that she needs to wear it. "Masakit actually ang suotin siya than removing it. Para siyang may sting konti and medyo mainit. The worse part is crying with your face covered but worth it naman."
For Dion, meanwhile, he felt that he's a leading man for the first time in Innamorata. After playing lead in several soaps including Magdalena and Mahihintay Pa Rin, the Starstruck alumnus felt so involved in his character. Luis Alandy, on the other hand, declared how proud he is of the performances of his co-actors. The greatest thing he learned in Innamorata is respect for creativity which can be explained later on at the show's finale.
Innamorata breaks two norms for soap operas in its ending. Will Esper transform in the end? Who is she getting married?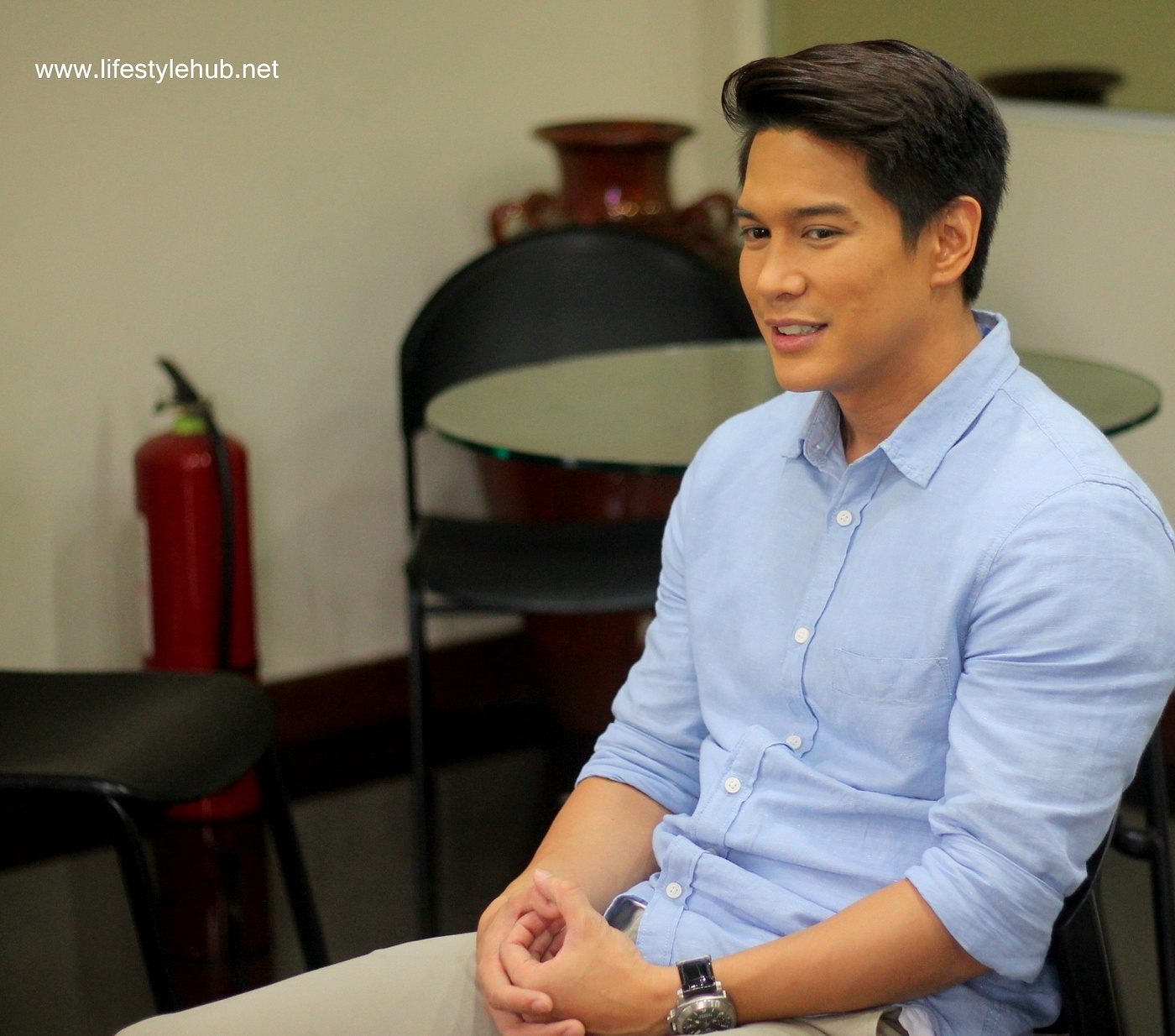 Luis Alandy: "We need to respect the creative team."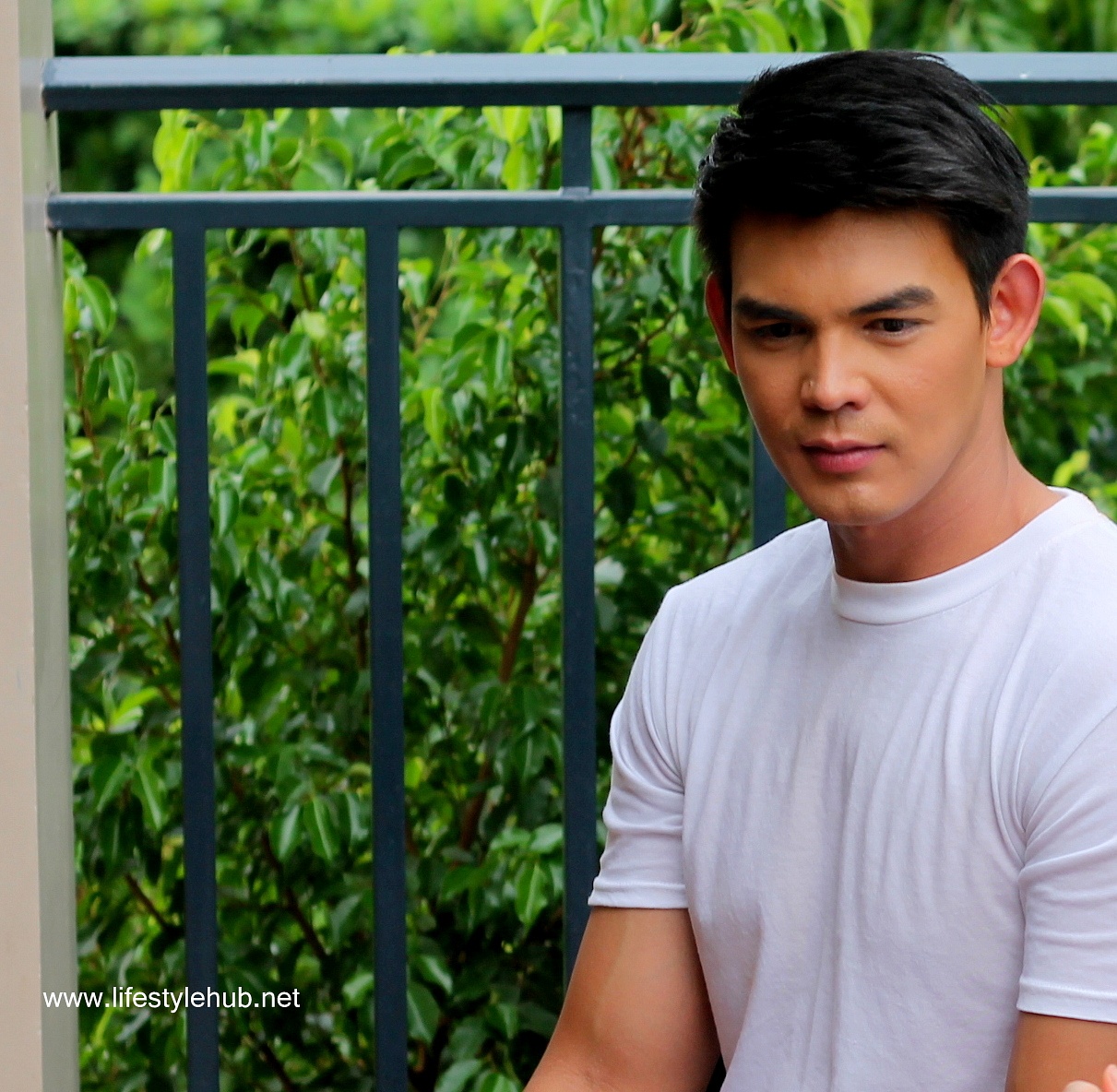 Dion: "Dito ako mas madaming natutunan sa acting."