The Volkswagen Beetle food master in Baler Surfer Grill
2:54 AM
On a storyboard for an advertising pitch, we can imagine kids coming out from a Volkswagen car before they rush to the beach to surf. It could be overly cinematic. But as they say, every surfing possibilities can be done in Baler.
One of the country's surfing capitals doesn't need any storyboard. In a real life and impromptu trip to Aurora's provincial capital, the waves, the surfing boards and a red Beetle were the stars of the beach. I wouldn't say it was similar to what I had imagined as there were no kids riding the car. Instead, hungry surfers and tourists feasting over the best food Baler could offer were surrounding it.
Welcome to Baler Surfer Grill.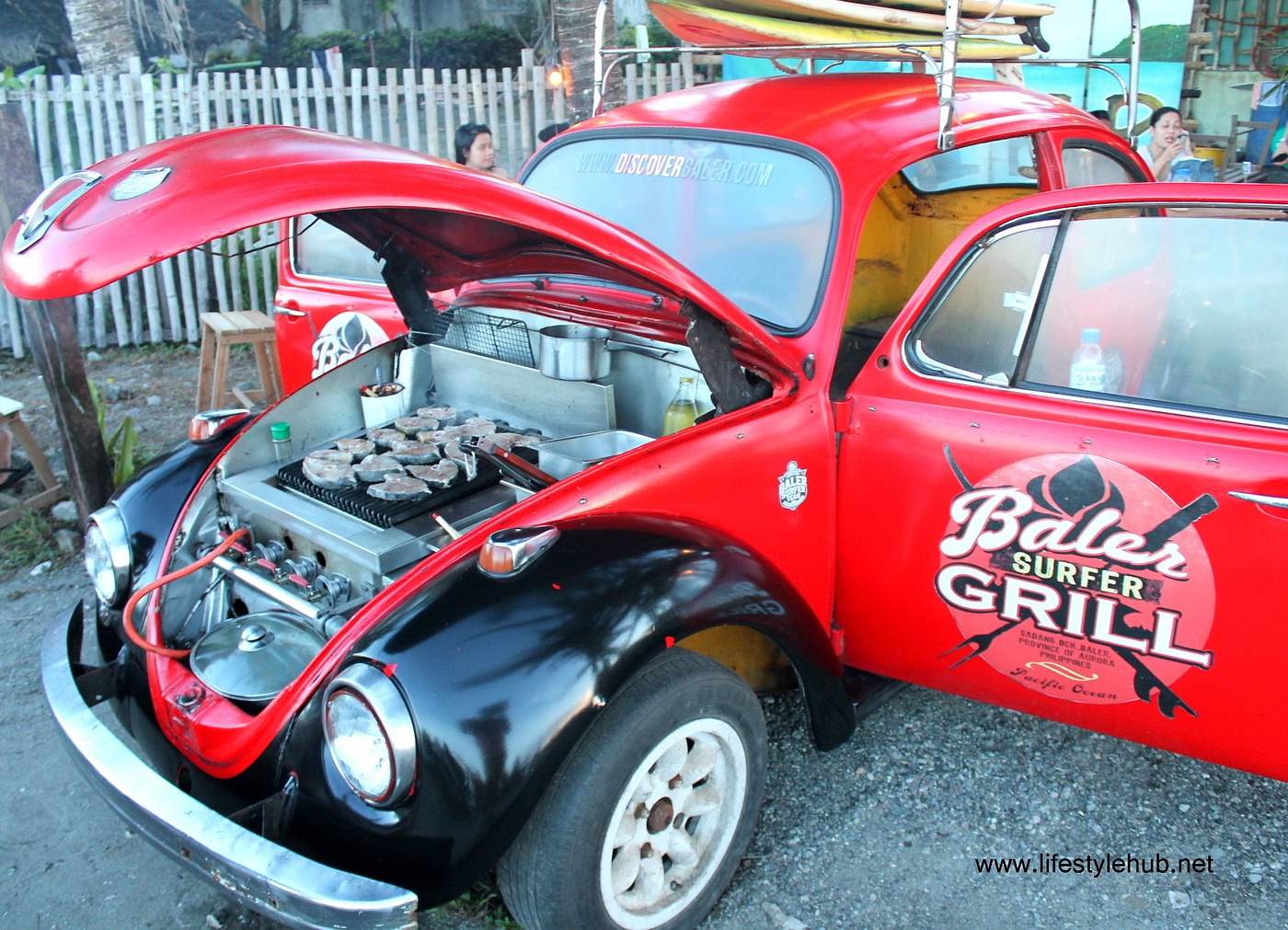 For this Beetle, gas is used to fire up the grilling pan and not to fuel the car.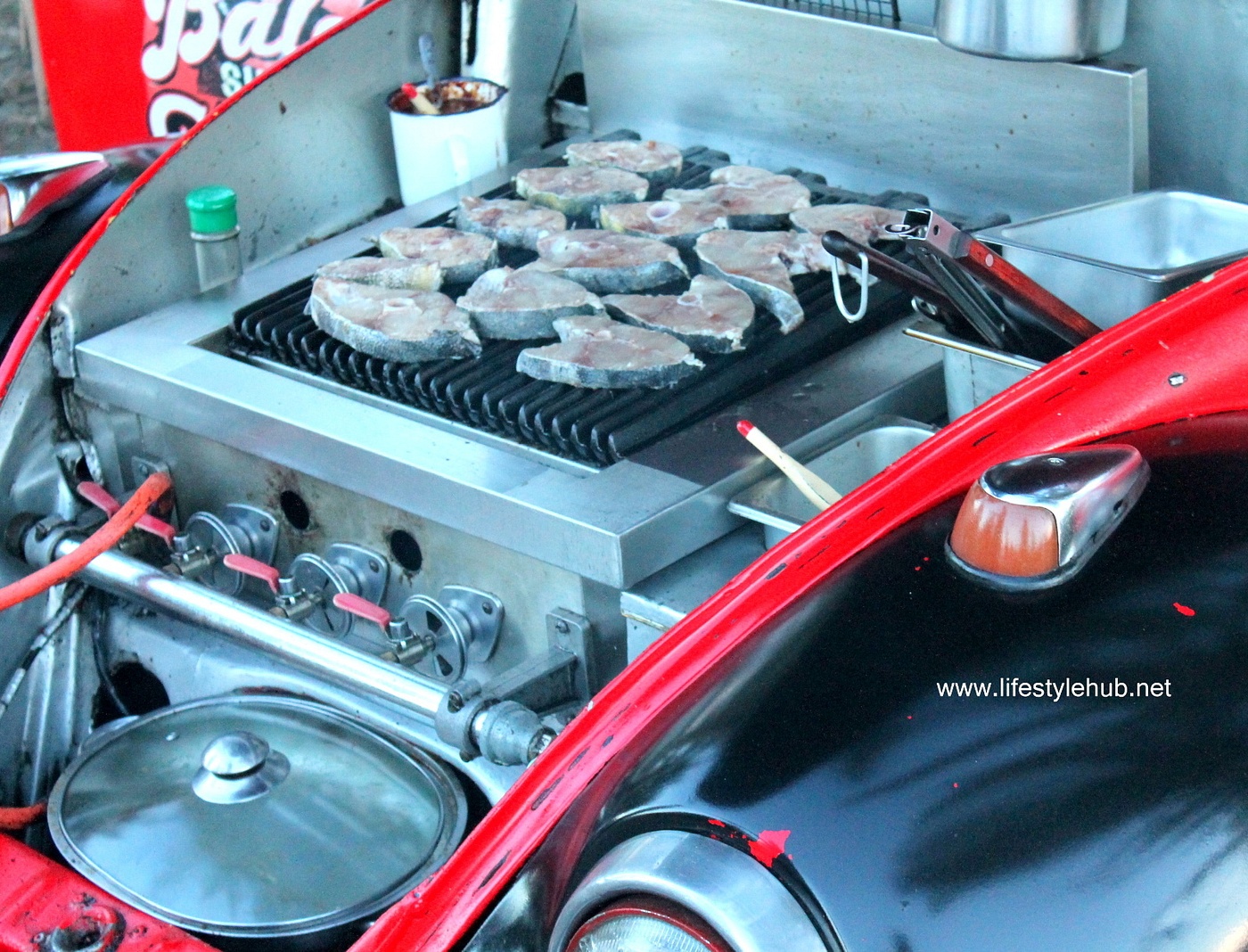 Fish barbecue done very, very special
After a two-hours of non-stop surfing and a trip to the town's famous rock formation, we spotted the Volkswagen Beetle as we were looking for a good place to eat while walking along the beach. Baler Surfer Grill was humble that early afternoon but as sunset arrived, the attention in the long stretch of Sabang Beach transferred from the waves to the red car. People were hungry and the steaks are being served, not delivered but cooked on the Beetle itself.
This is among the ideas we wish we have and it turned Baler Surfer Grill into a superstar. The outdoor dining venue also offers quite an impressive list of dishes for a place as humble as Aurora's main town. Grilled fish and Liempo barbecue might be common and expected but Bulalo Barbecue and Baby Back Ribs should surprise you. Done in appetizing presentation, the PhP200-worth full set meals should be worth it.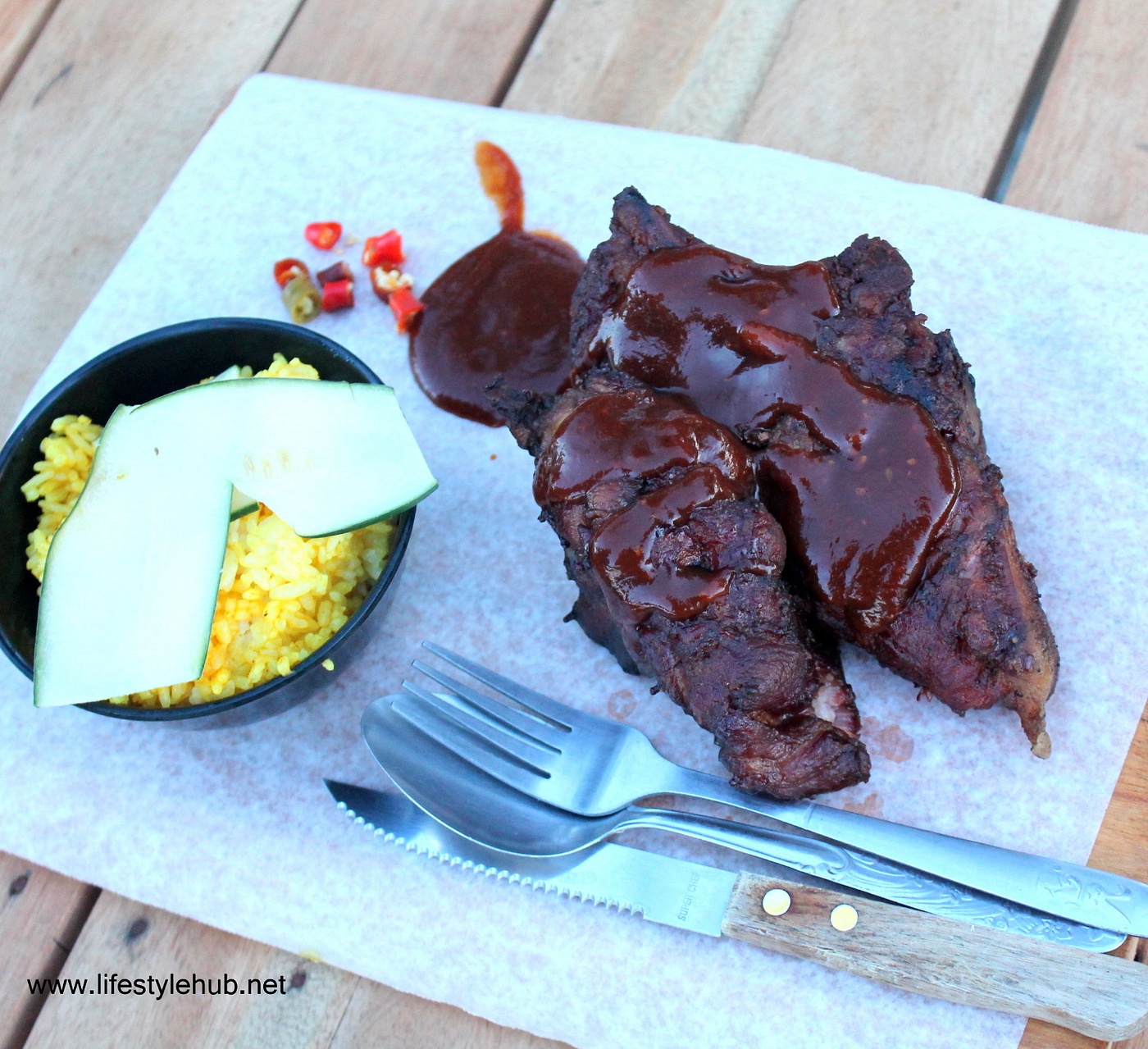 Baby Back Ribs and chili chops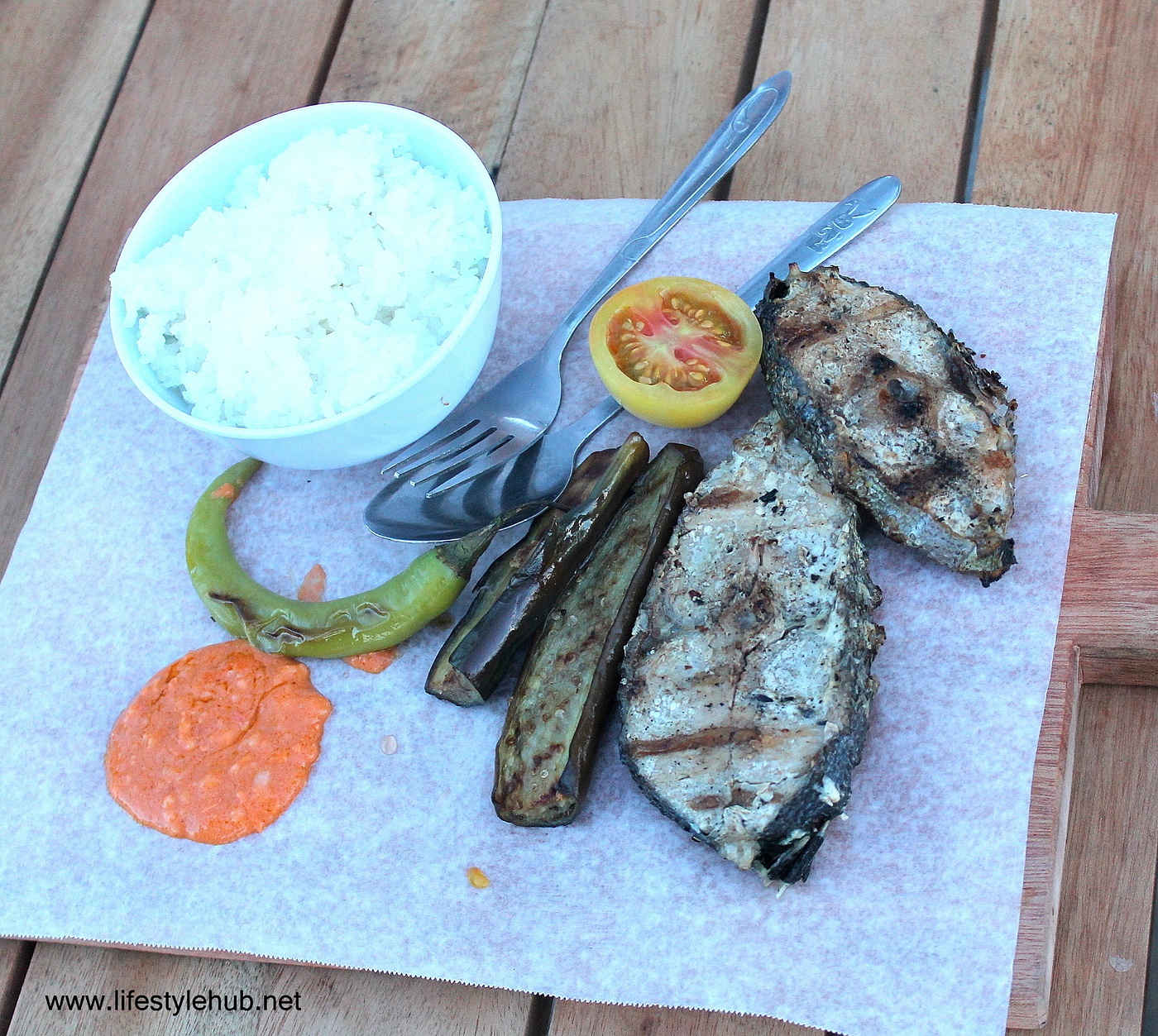 A great way to end to the day: fish barbecue with eggplant, tomato and siling labuyo
If you're planning to pay Baler a visit, surf to your heart's content and get ready for a feast after. Baler Surfer Grill is ready to provide a burp-worthy ending to a great day. This is exactly what we have experienced even without a storyboard.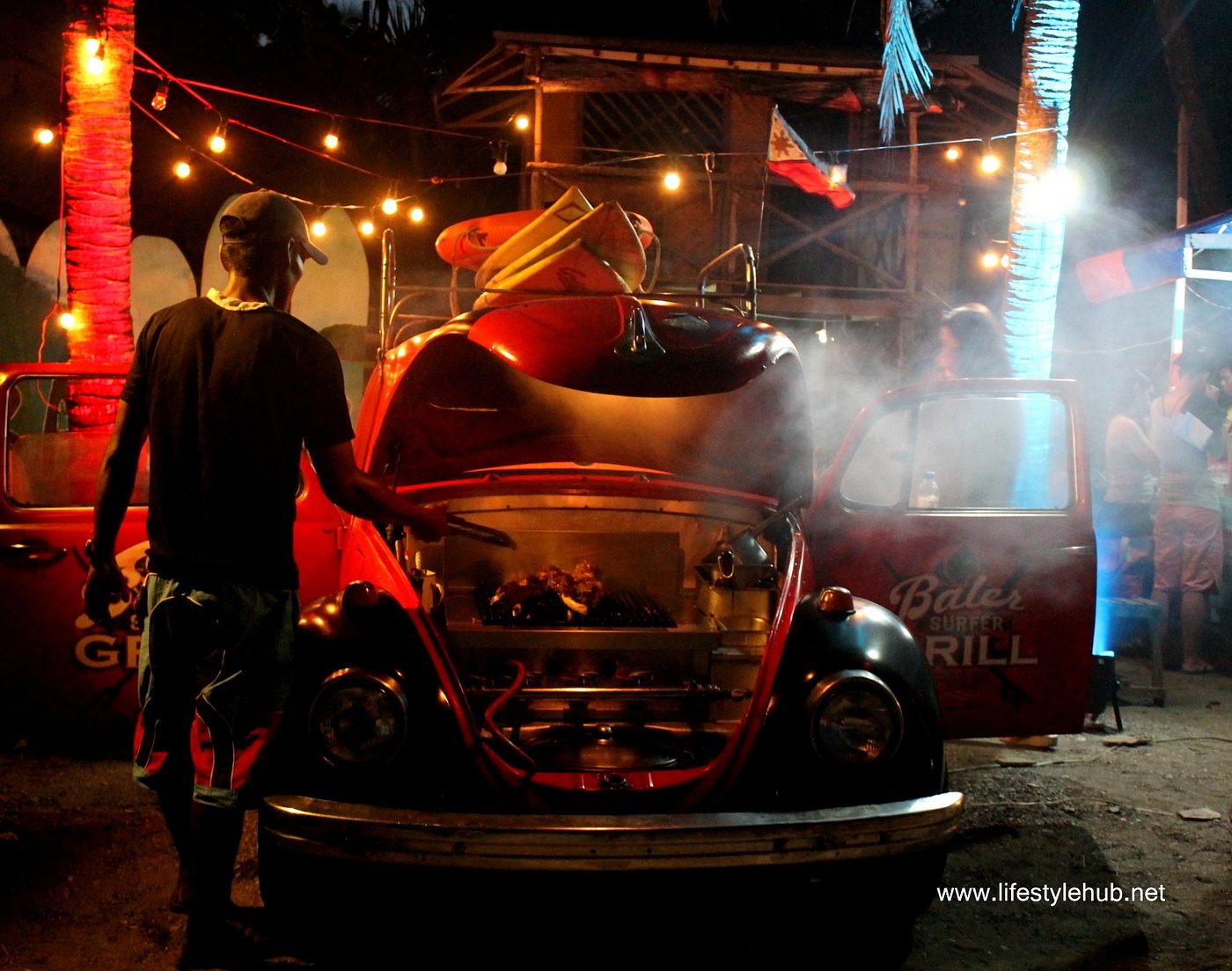 Baler Surfer Grill is easy to spot from the surfing center of Sabang Beach even at night. It's one of the only three dining establishments along the beach.