The real romance at the set of Villa Quintana
8:58 PM
Too many celebrities, too many couples and too many drama series to see and watch in a lifetime but my visit to the set of the new Villa Quintana starring Elmo Magalona and Janine Gutierrez should be my favorite. Within fan clubs, everyone's abuzz about how the two actors' onscreen romance blossomed into something special in real life. I am glad to have seen this "something special" firsthand.
The protocols of set visit for online writers include live tweeting and Instagram posts of behind-the-scene photos that could not preempt the outcome of the story and interviewing the celebrities to fish out materials that will rush people to watching the next episodes. For last Monday's visit at Villa Quintana's final taping at their set in Bulacan, the materials came very handy. Things that unrehearsed, unscripted and candid are the materials that sell, right?
But let's forget about commercial value. I became an instant fan of Janine and Elmo with their off-screen chemistry. Elmo might've modestly labeled this stage of their romance as "courting", but their actions suggested that there's more. To insiders, they say the couple is officially together only that they're too careful not to upset other fan groups. This remains unconfirmed but what's sure is that this love team is showing too much promise to be GMA's next big money-maker.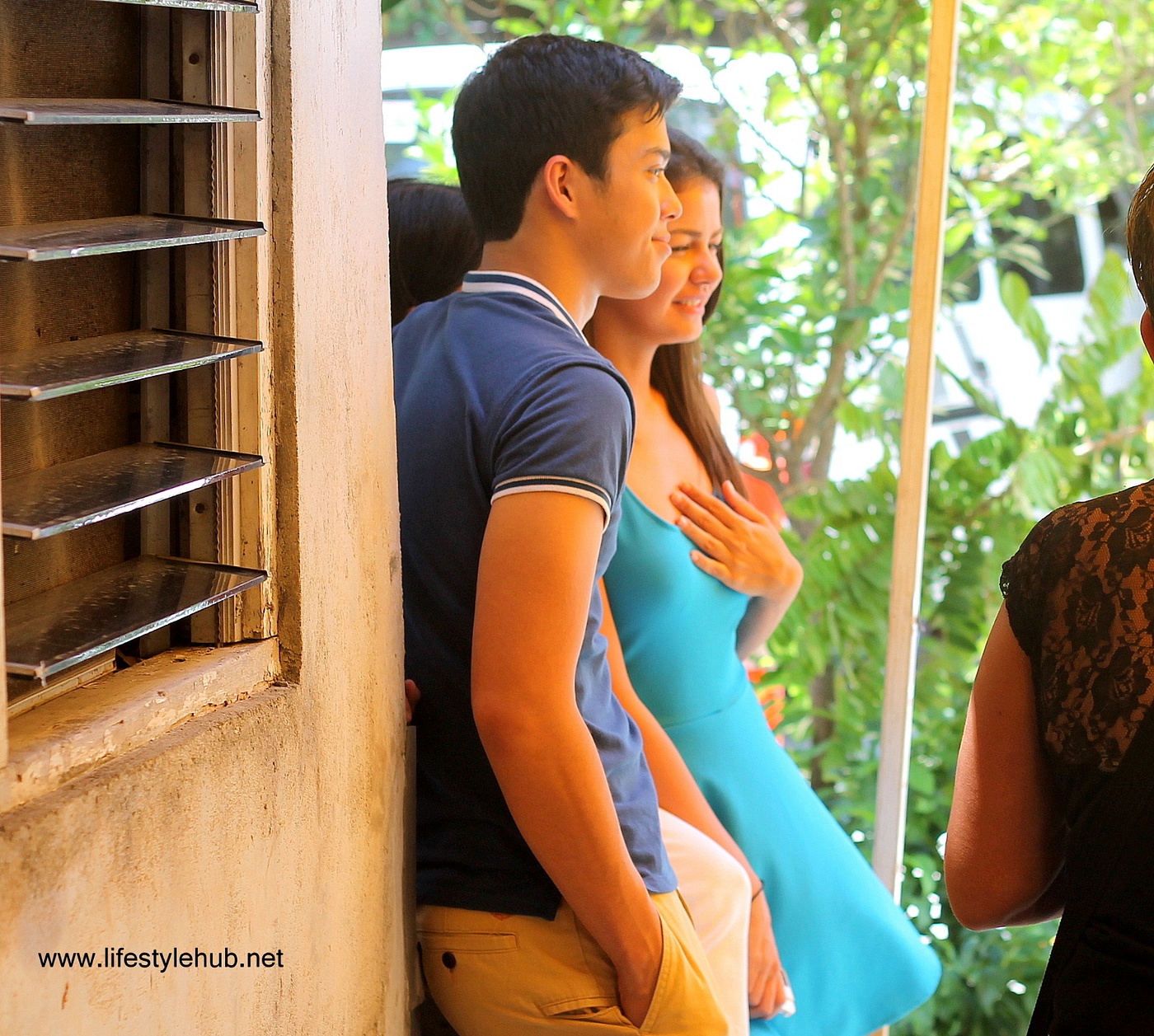 I picked the best parts of our interview with Janine and Elmo and here they are in verbatim.
We asked you before you started taping for Villa Quintana what are the things you expect from Elmo. You answered, "Let's see." What happened in 8 months in your partnership?
Janine: "Nagkakilala lang kami talaga. Nagkataon na magkasunod pala kami. It was a surprise din for me."
You're both active in social media. What are your reactions on negative comments regarding your team-up?
Elmo: "Madami pa din naman ang positive feedback. So, yun na lang ang mas binibigyan namin ng pansin. Mas madami ang positive comments and we're happy about that."
What's the most difficult part about being Lynette?
Janine: "Madami siyang problema eh. Mahirap kasi dapat makatotohanan ang pag portray ng mga problems niya and she has a lot. Madami siyang issue sa buhay eh so ang mahirap is how to present those problems sa soap as effective as I can."
Let's test your bravery Janine. It's the last (taping) day today. Can you say that you did Lynette's character justice?
Janine: "Oh my God... I always tried my best but syempre I wish I could have done more. Lahat ng natutunan ko dito dadalhin ko sa next shows."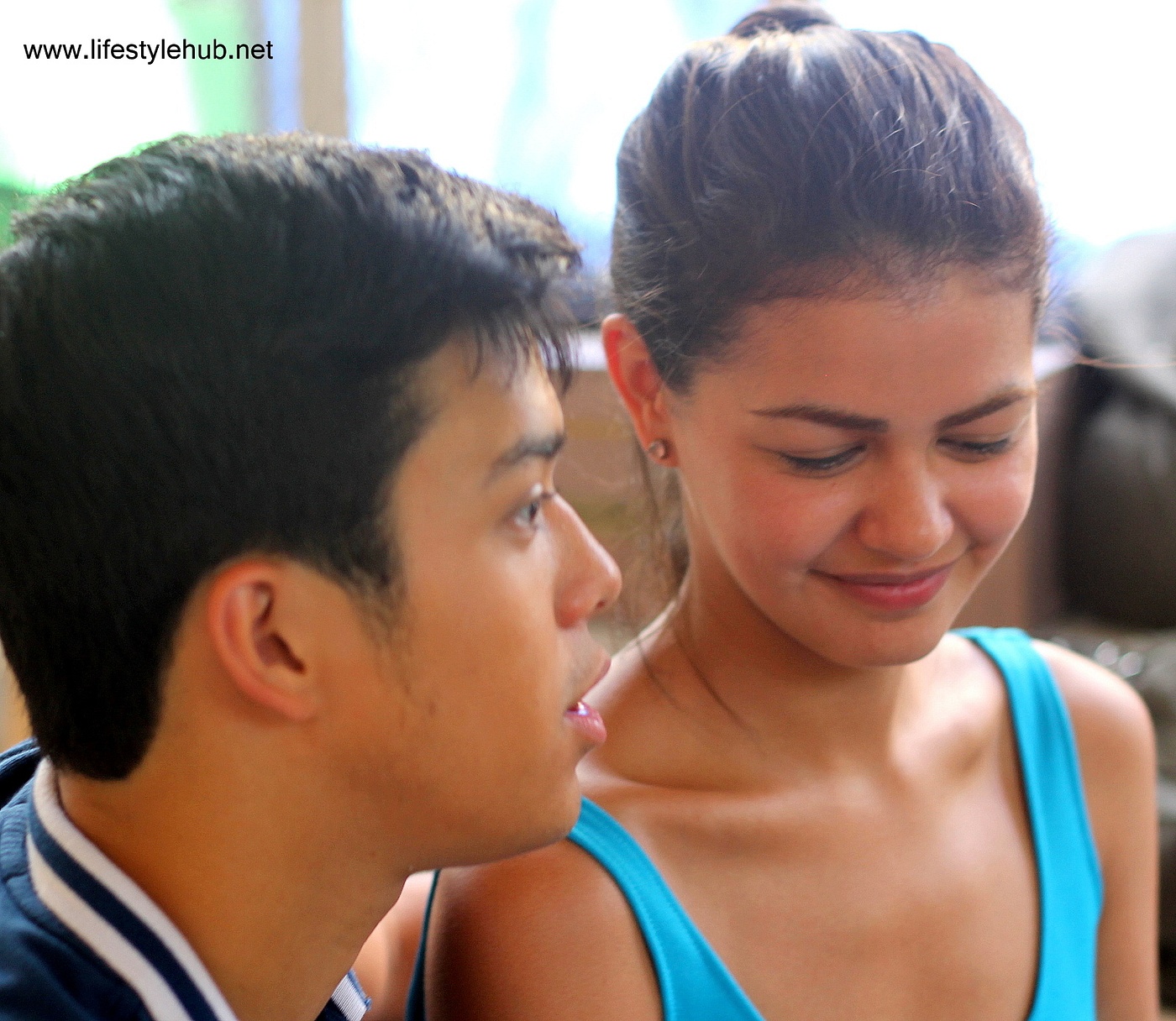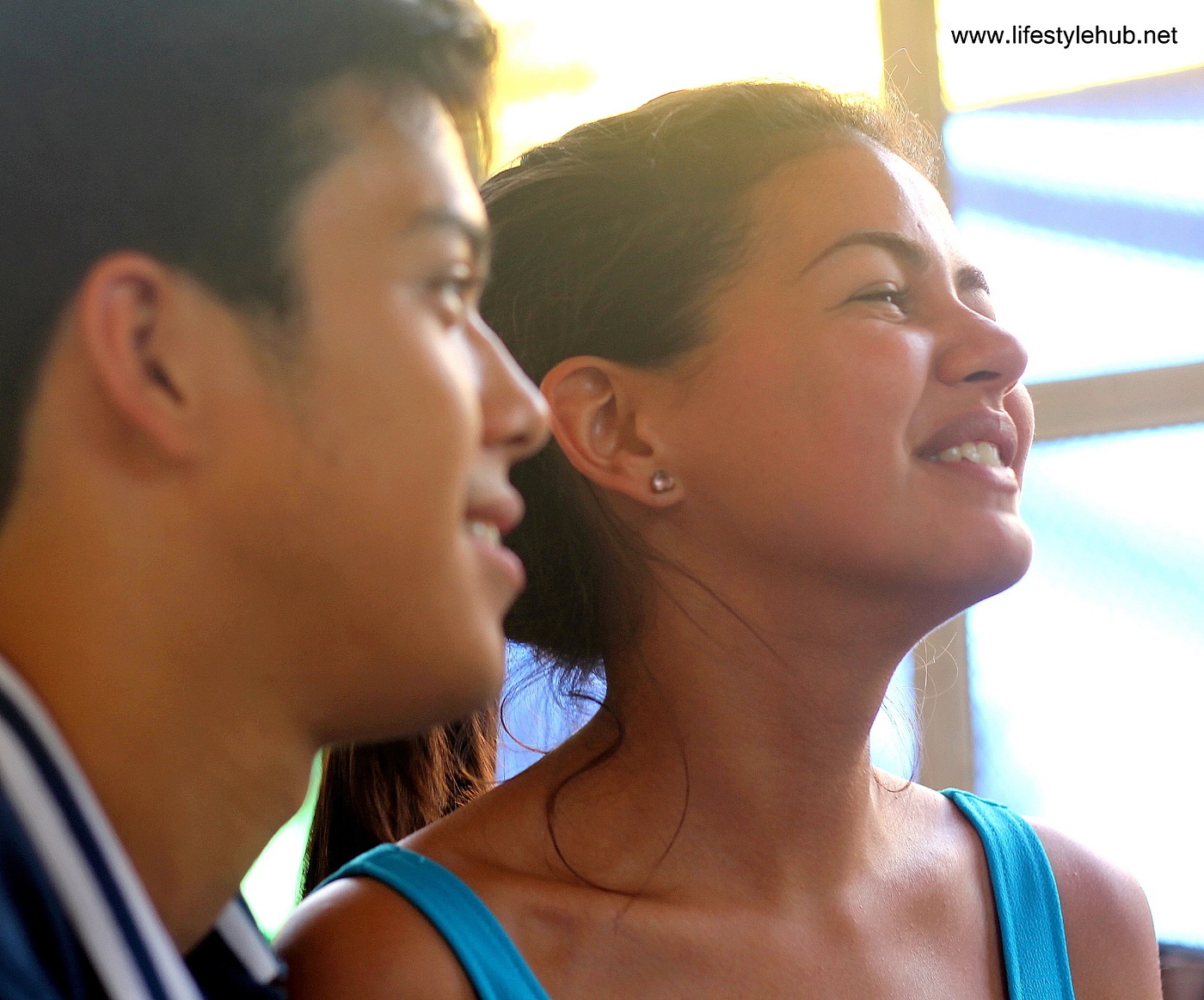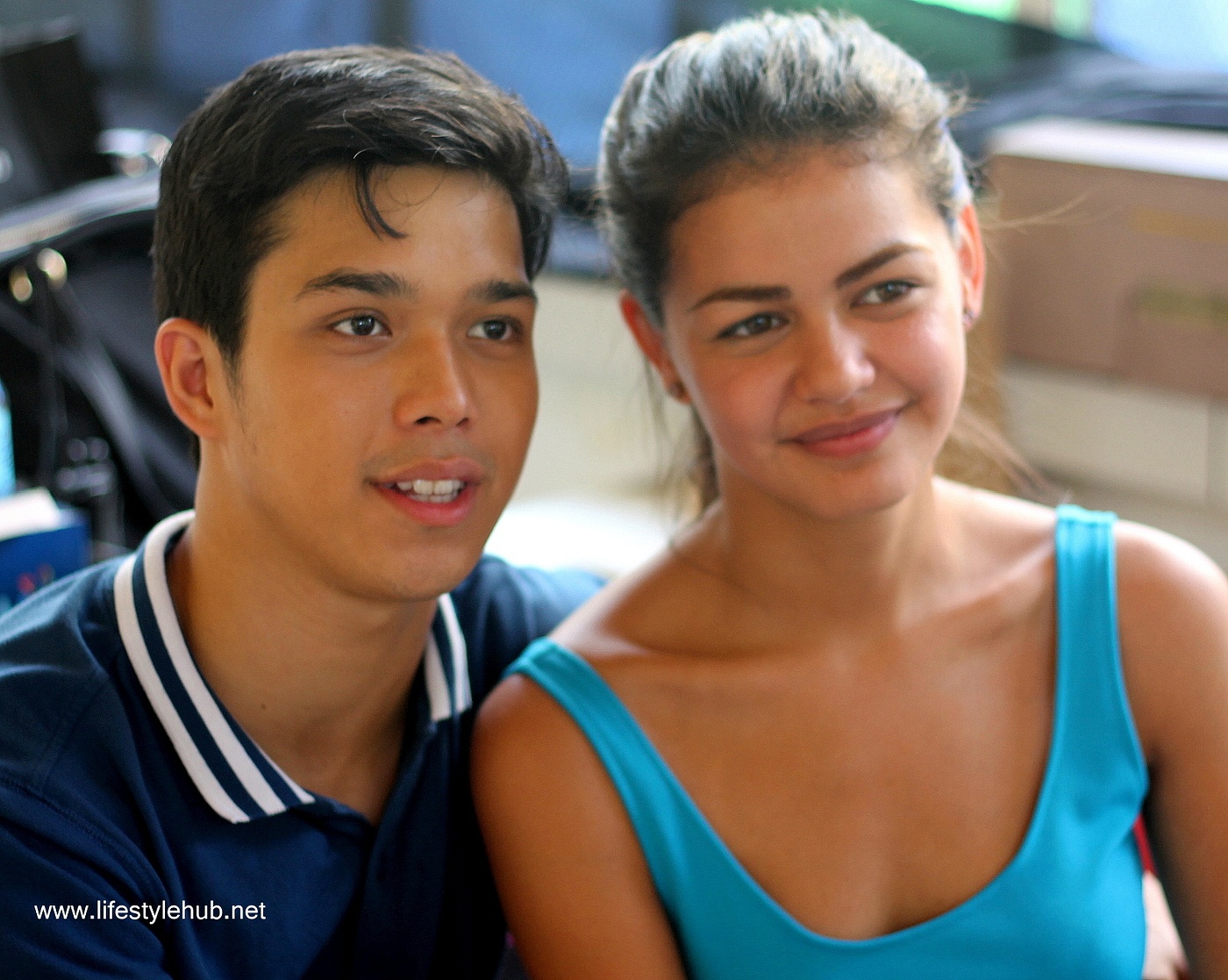 Are you and Isagani similar in a certain way?
Elmo: "Siguro his love for his family. Lagi siyang naiipit sa dalawang pamilya pero pipiliin ko pa rin ang pamilyang nagpalaki sa akin."
Acting wise, what have you learned from each other?
Janine: "Nung nag start kami dito, fresh from workshop siya. So I learned a lot from him. Tinutulungan niya ako na from what he learned. He is giving his bests in the scene. Like there are scenes na hindi na siya kita sa shot, iiyak pa rin siya para lang tulungan ako sa eksena."
What do you think are Janine's strength as an actress?
Elmo: "She is very open-minded. She wants to learn more. Alam lang niya agad kung ano yung instructions sa kanya--"
--Is this aside from the fact that she's very pretty?
Elmo: "Huh? Given na 'yan... Strength talaga niya is yung eyes niya, very expressive."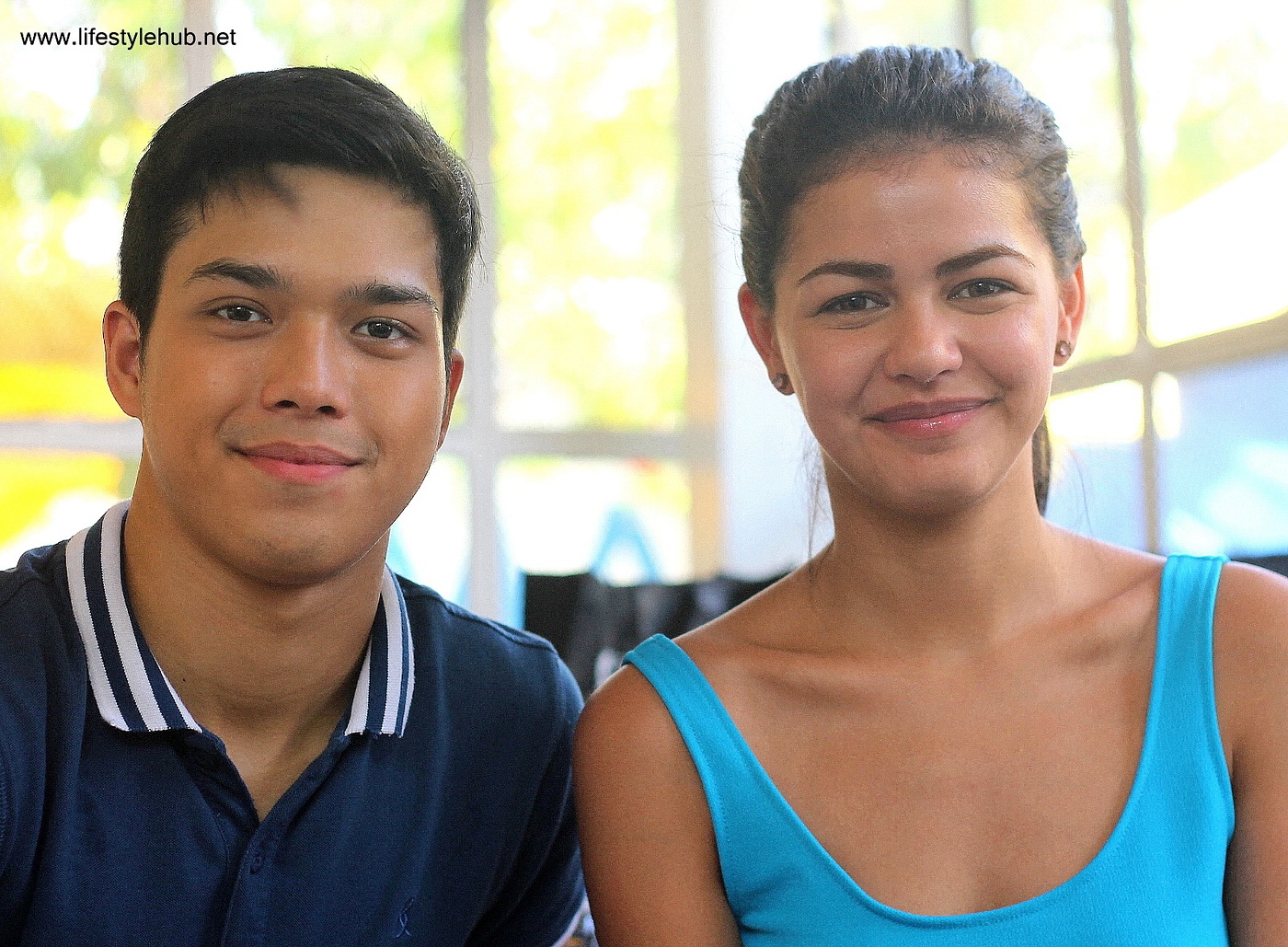 It's a wrap at the Villa Quintana set but the series has still 6 episodes more to go. Get ready for surprising revelations that are very much different from the original Villa Quintana done by Donna Cruz and Kempee de Leon. The series will air its finale week from June 2 to 6.