102 Years and Beyond: Manila Hotel to undergo renovations
5:36 AM
It's a delicate move to reintroduce a 102-year old establishment to the public, more especially if it has been a venue of many historical events. But for Manila's oldest hotel, the change aims to preserve its past and to adapt to the new ways brought by the modern times. A reconstruction to bridge the old and the new, we'll soon see a re-branded Manila Hotel.


Manila Hotel's service ambassadress Katarina welcomes the bloggers to the MacArthur Lounge in a Von Gaultier gown which is specifically designed for Manila Hotel. Together with the major facelift in structure to make the hotel's spaces relevant to the lifestyle and functions of the modern guests, change is also seen in Manila Hotel's already first-class customer service.
An increasing demand for "smarter spaces", this is what Manila Hotel's relatively new management is responding to. Led by its new President Atty. Jose Lina, the former Laguna Governor, Philippine Senator and former Interior and Local Government Secretary is pushing for Manila Hotel's huge 380,000 square feet to be more usable and relevant to today's hotel guests. He promises though that despite the massive changes Manila's landmark hotel will be undertaking, its early 20th Century cosmopolitan ambiance will remain the same.
For one, the existing Manila Hotel logo will have a well-deserved exit. The sophisticated but complicated cursive logo will meet a major revamp which will be introduced soon. For Marketing Senior Vice President Denise Tambuatco, what Manila Hotel needs is a representation that is equally sophisticated to still honor the hotel's long history but at the same time, it is recognizable to the new generation.
To lead Manila in hosting the World Economic Forum in May and the Asia Pacific Economic Cooperation in 2015, four of its signature spaces is facing major face lift: the Fiesta Pavilion, the Maynila Ballroom, the Millenium Salon and the Presidential Suite. All aimed to scale down size but increase functionality, all four hotel areas are expected to be ready for reopening by third quarter of 2014.
The Fiesta Pavilion, for example, is now extended to host from a minimum of 200 to a maximum of 2000 people. Lights and sound systems will be upgraded. These will be among the modern facilities that will be added to the pavilion. The soon to be theater-like setup will feature an artfully-lit ceiling and wall panels that will adapt to the nature and the theme of each event.
While we move to the future, we're sure that Manila Hotel moves along with us in adapting new hotelier principles. But what's nice to know is when we decide to pause and look back, Manila Hotel and its aggressive approach to archive its history will also be there for us.
Meanwhile, here are the photos this blogger got from a tour at Manila Hotel's signature accommodation which will also undergo renovations, the MacArthur Suite.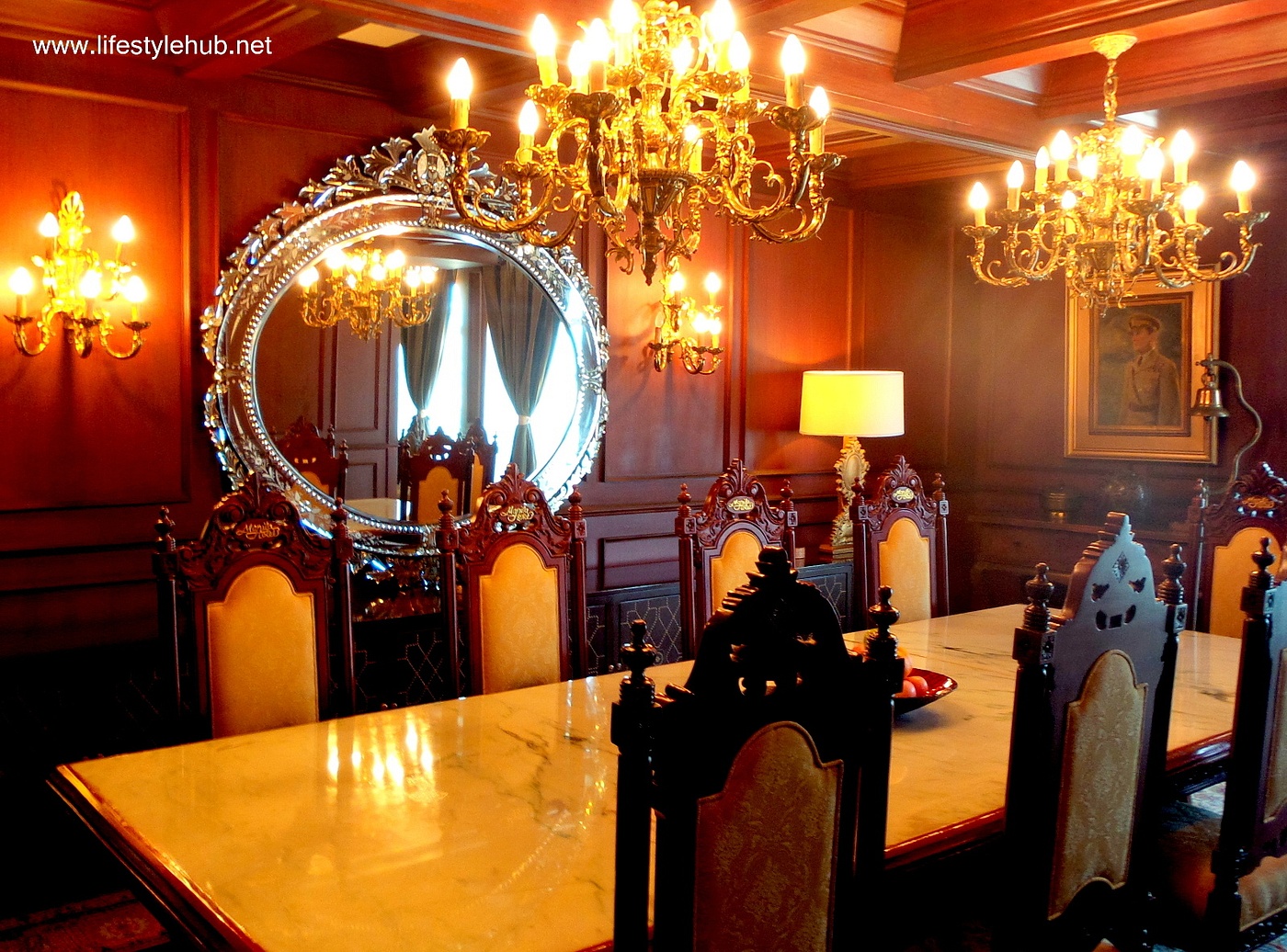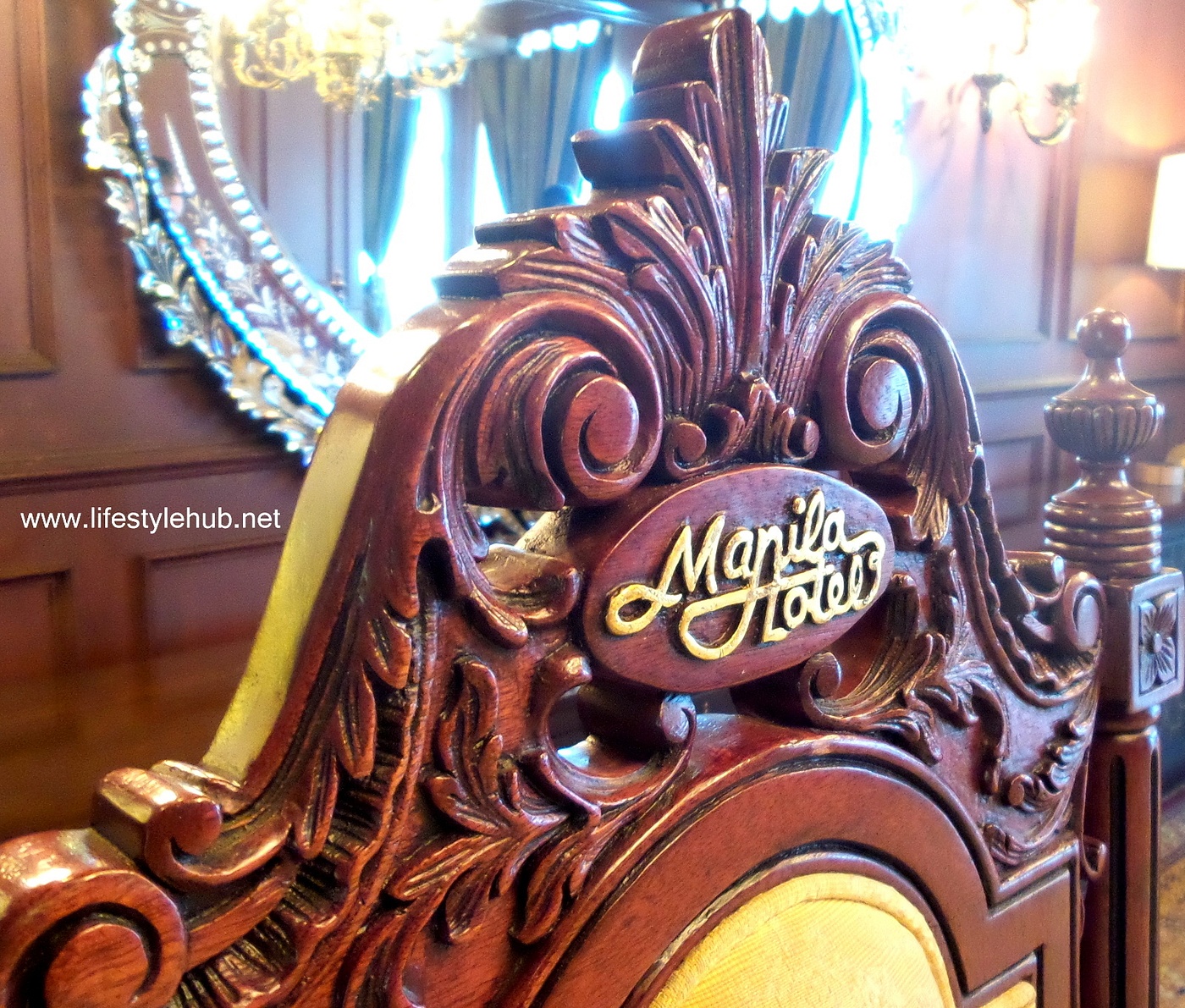 This cursive logo of Manila Hotel is one aspect of the 102-year old establishment that shall be missed. A new representation of the hotel will be unveiled before the end of 2014.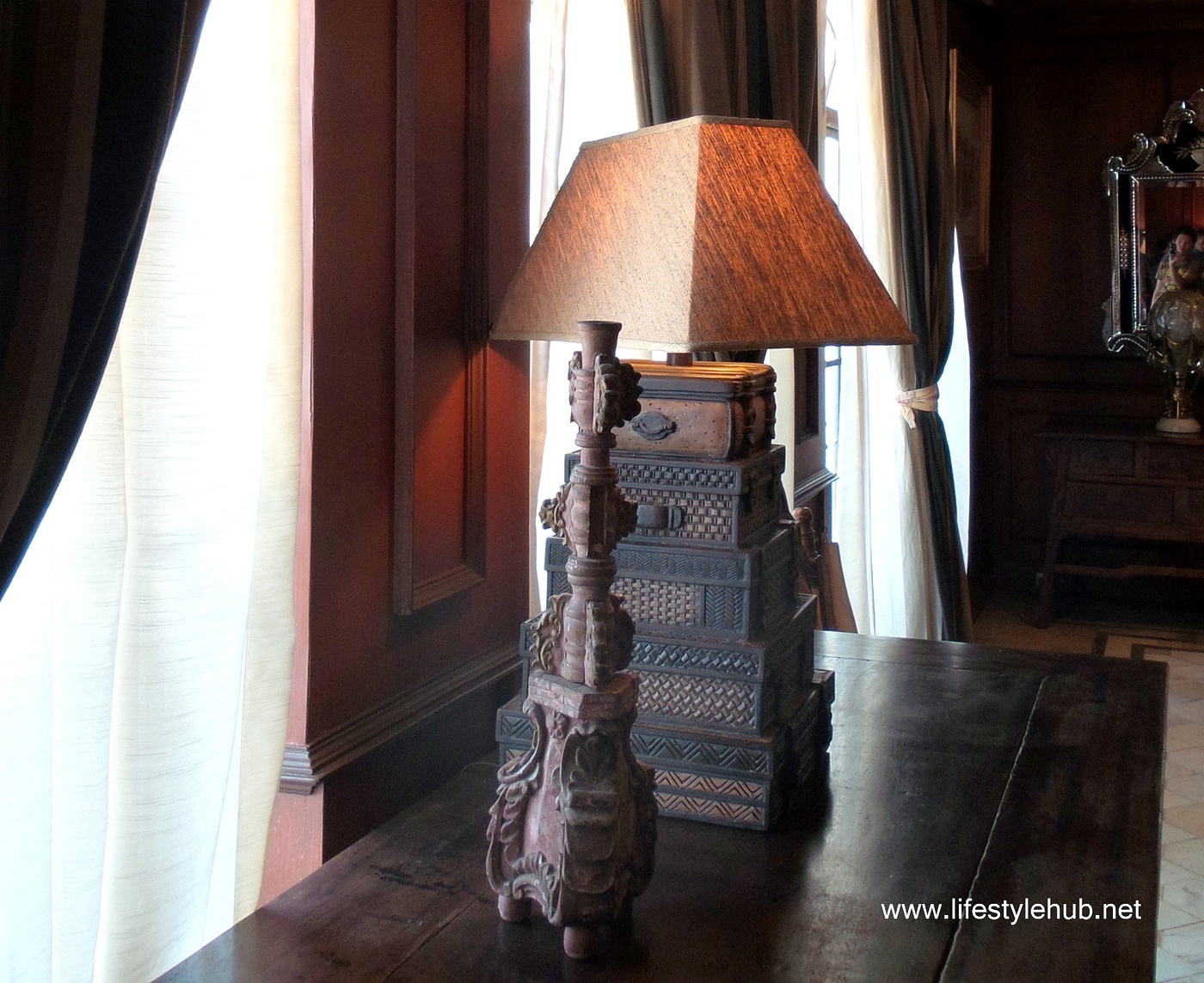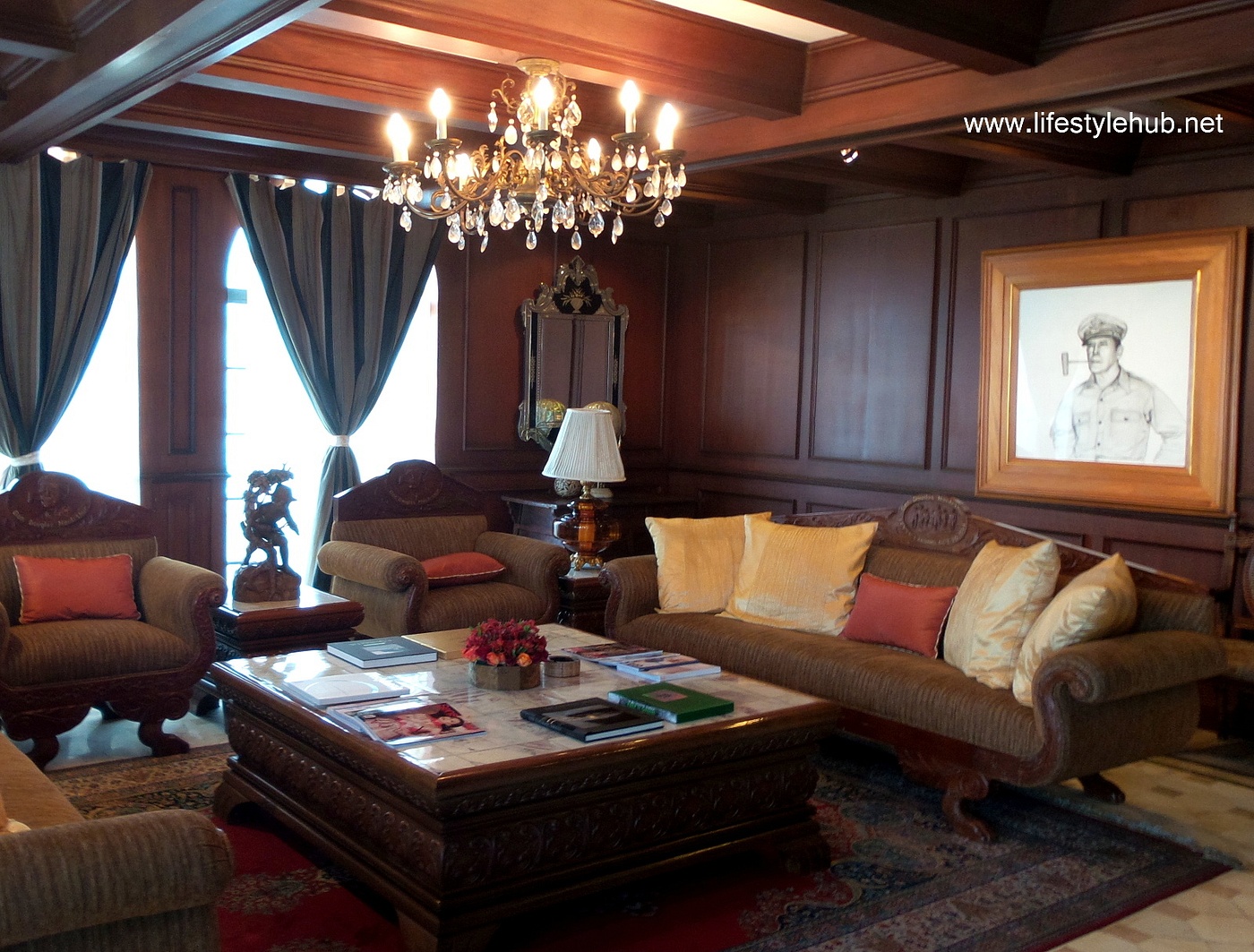 The MacArthur Lounge got its name from - of course - the American General Douglas MacArthur who requested to stay in the Presidential Palace but was assigned by former President Manuel Quezon to an accommodation who looked just like Malacanang, the Manila Hotel.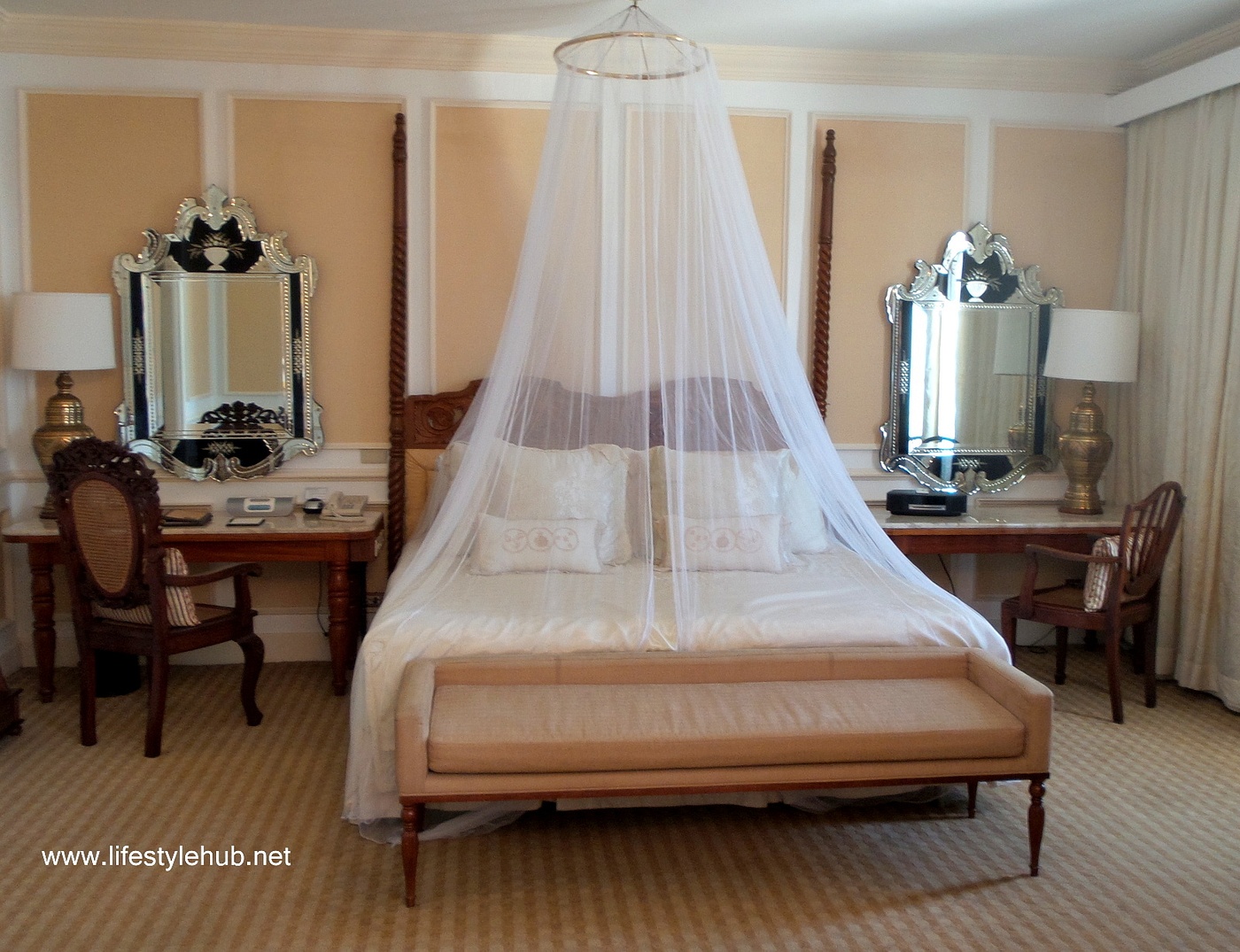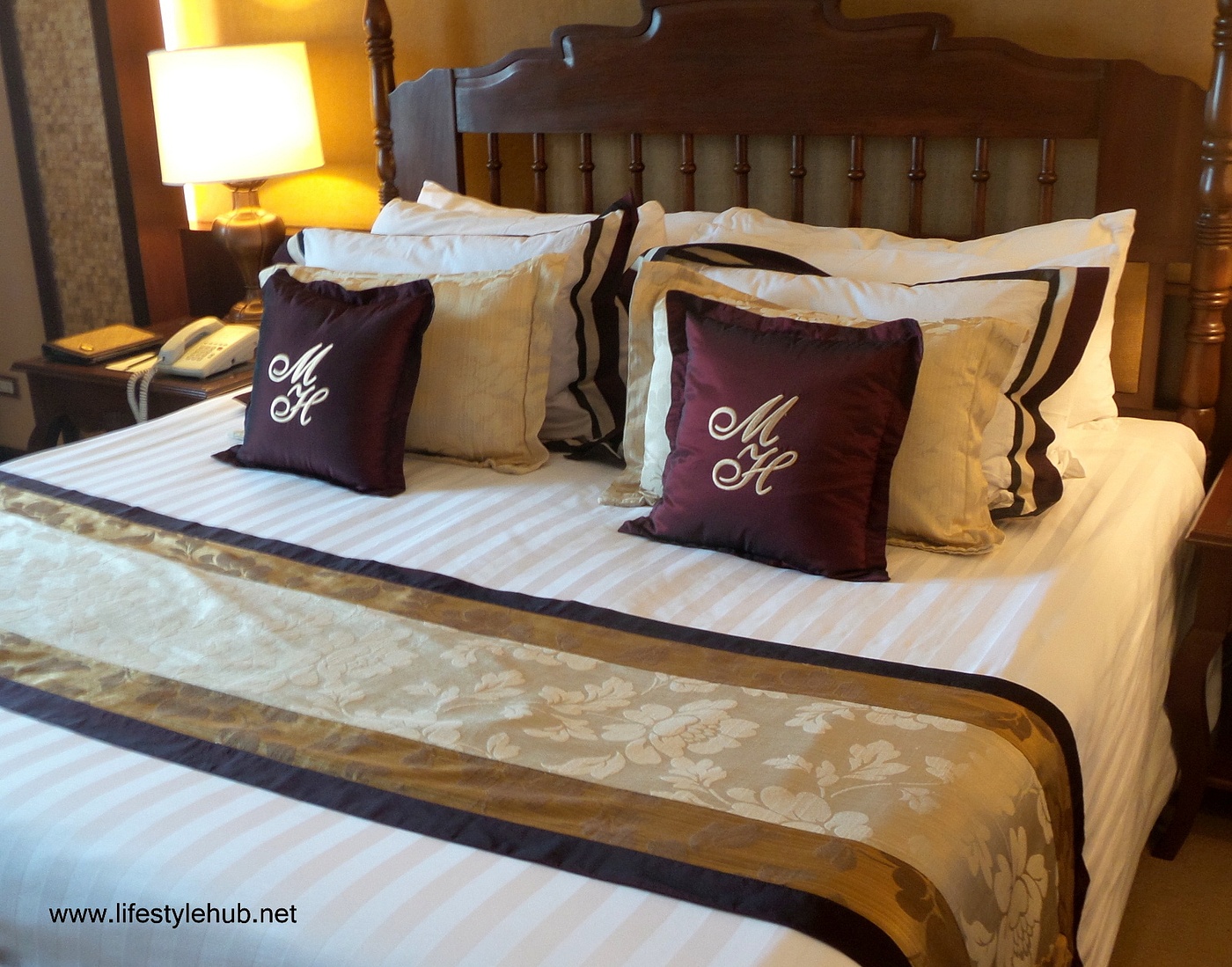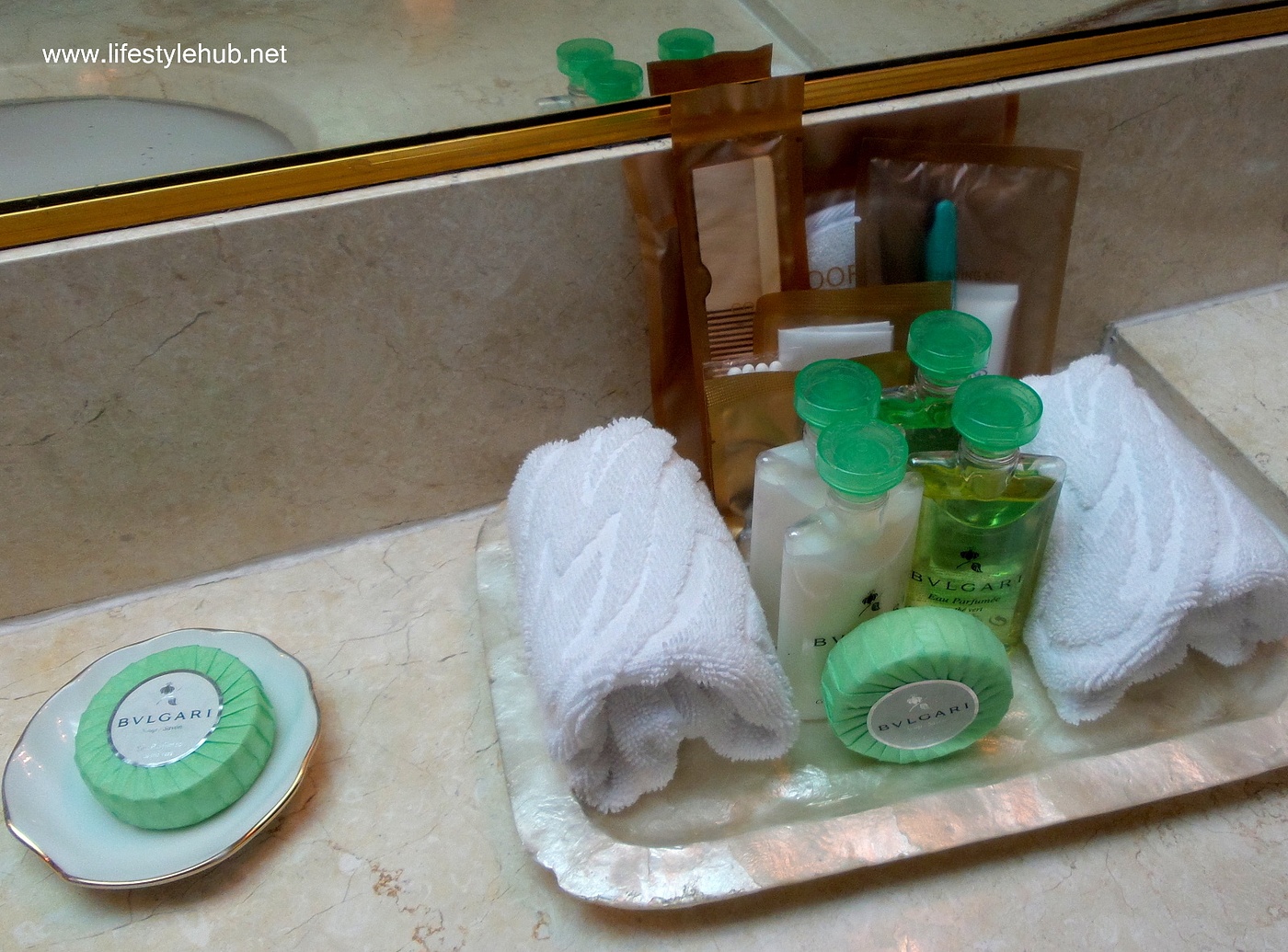 Though it is also set for major renovations, the MacArthur's Suite is still open to guests. One of its distinguished luxury are the Bvlgari-branded bathroom essentials. The suite is available for US$3,000++ or around PHP135,000++ a night.