Coca-Cola Teams Up With Music-Streaming Website Spotify
1:25 AM
Just a week ago, I was one of the lucky few in the Philippines to get access to social and music streaming site Spotify. For the hardcore music lovers, Spotify is home to almost 25 million songs from both local and international artists and with access to both mainstream and indie records. During my first few hours of using the site, it's kind of similar to Apple's iTunes but only better since you can add friends and follow musicians on the site itself.
Coca-Cola partners with Spotify to give Filipino access to digitally-protected music in a streaming website which also acts as social media.
Spotify started in Stockholm, Sweden in 2006 but was not made available to the public until the launch on October 7, 2008. Free accounts were given to chosen users by invite to allow the site's growth but the main goal has always been to sell subscriptions. On March 25, 2011, the company announced that they have one million paying subscribers in Europe alone. This doubled to more than 2 million users after six months.
The website has tied up with major record labels such as Sony, EMI, Warner Music Group and Universal to preserve digital rights of songs that they produced. Needless to say, Spotify could help address the issue on piracy but at the same time, it bridges the gap between musicians and their listeners.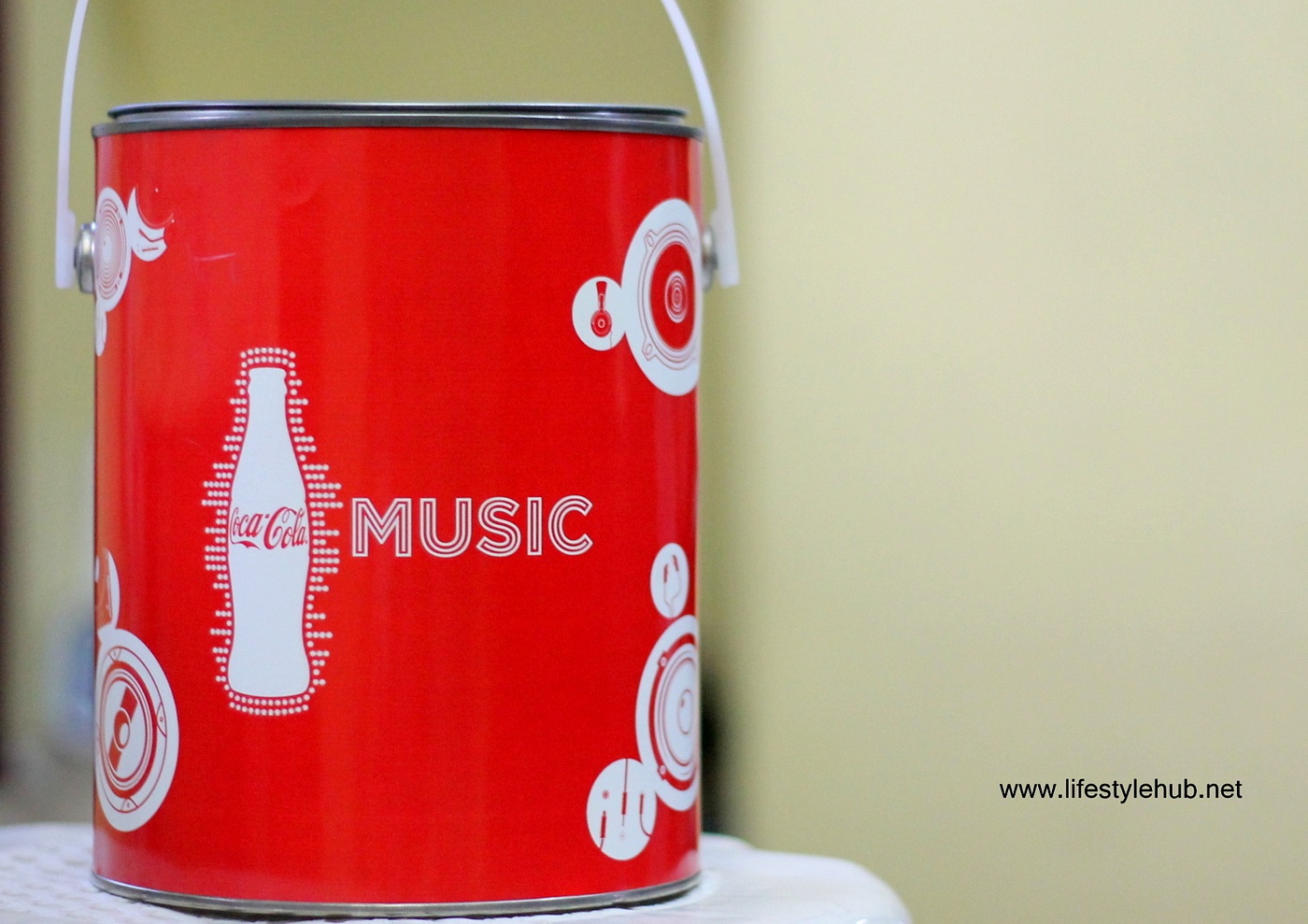 I was so excited to open my own Coca Cola "Can of Happiness". It contains some freebies and the access code to downloading my own Spotify account! Woot! :)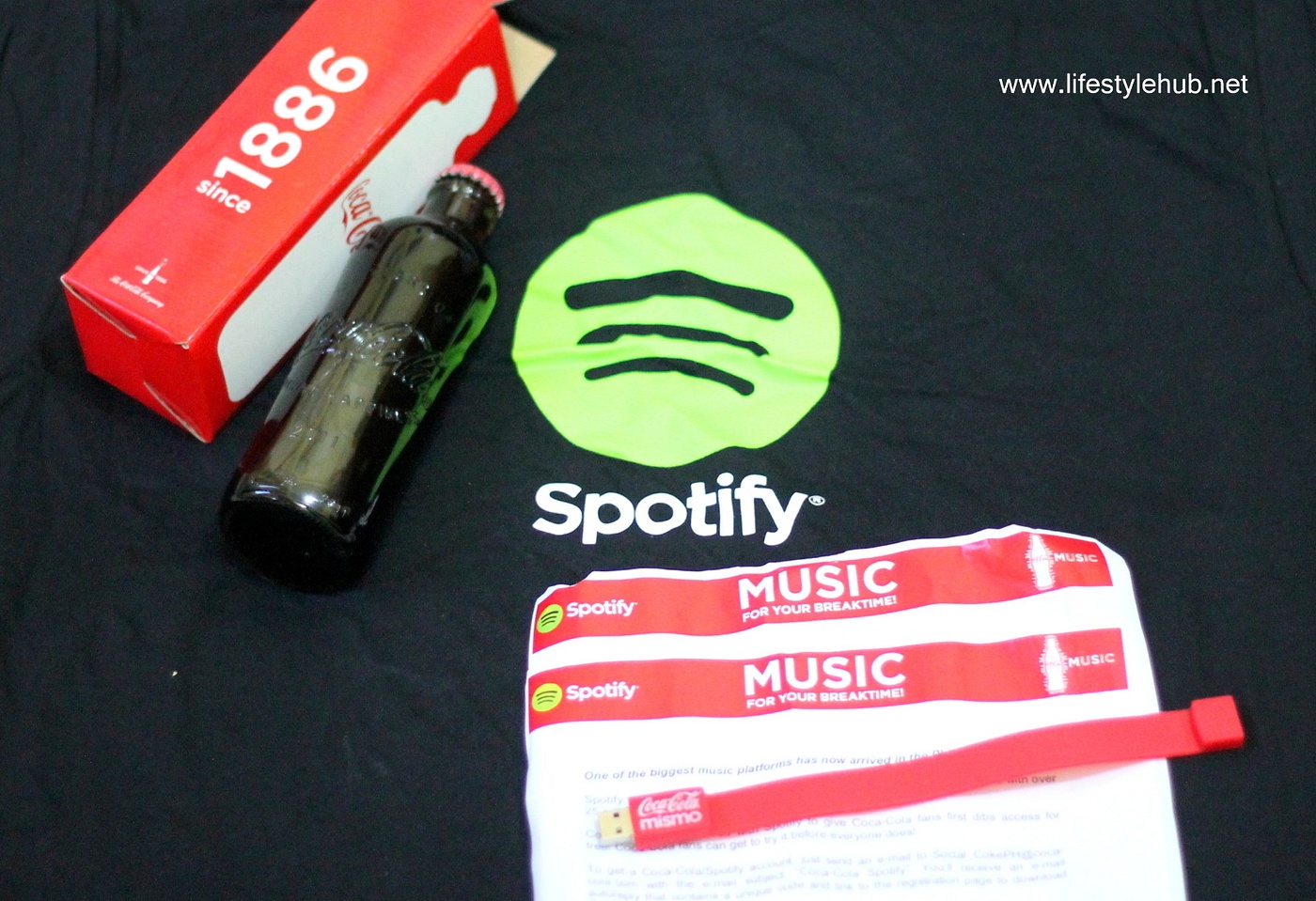 Thanks Coca-Cola!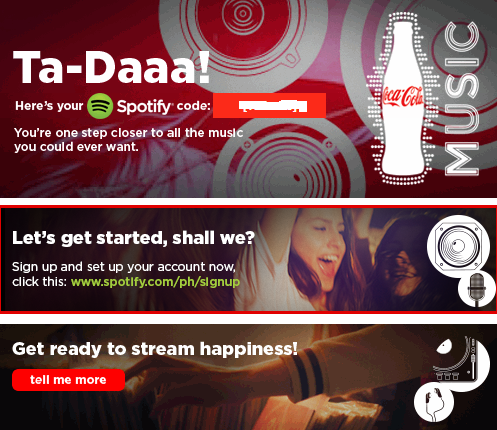 The site came to Asia in April 2013 when it was available in mobile apps in Apple, Google Play and Windows in Singapore, Hong Kong and Malaysia. Right now, a restricted free-of-charge account is available in some parts of the world. Premium features like enhanced sound quality and availability of exclusive songs are included in Premium accounts which costs $9.99 in the US, $11.99 in Australia, 9.99 pounds in the UK, and $48 in Hong Kong among others.
There had been news that the music website is coming to the Philippines by third week of February 2014 but it has not materialized so far. But with this cool summer surprise from Coke, I can feel that the music fans in the Philippines will soon enjoy Spotify. With our love for both social media and music, exchanging playlists and sharing music with friends will make Spotify another digital hit in the country.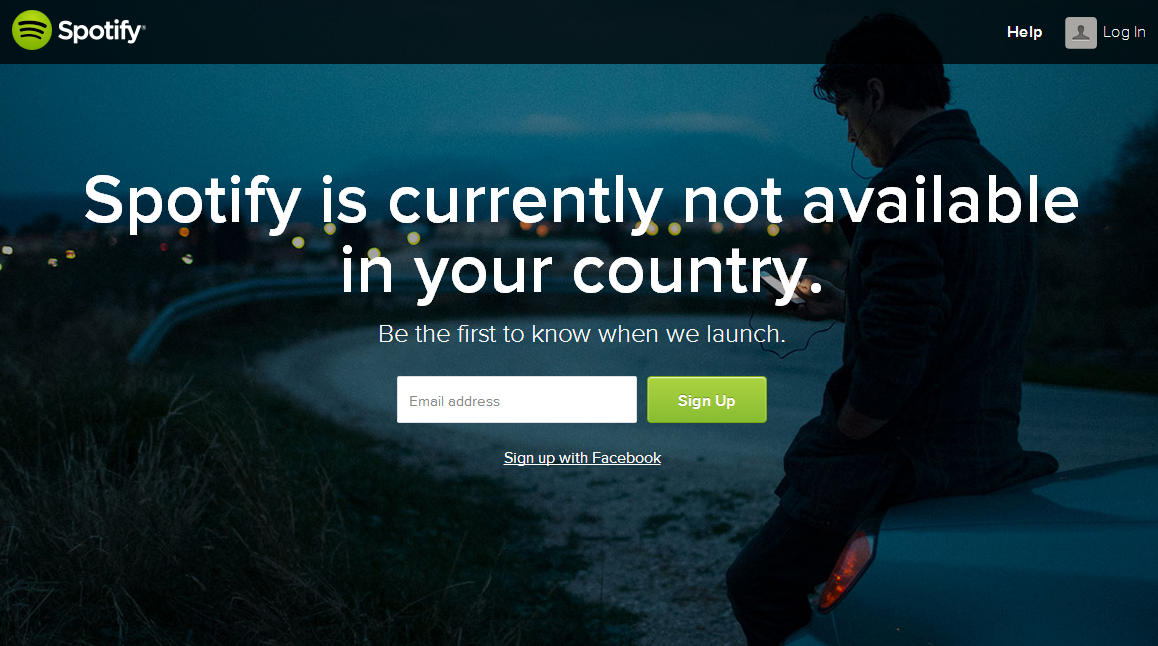 For most of us, this is the greeting page everytime we try to access spotify.com. But be patient my friends. Spotify is coming to the Philippines real soon.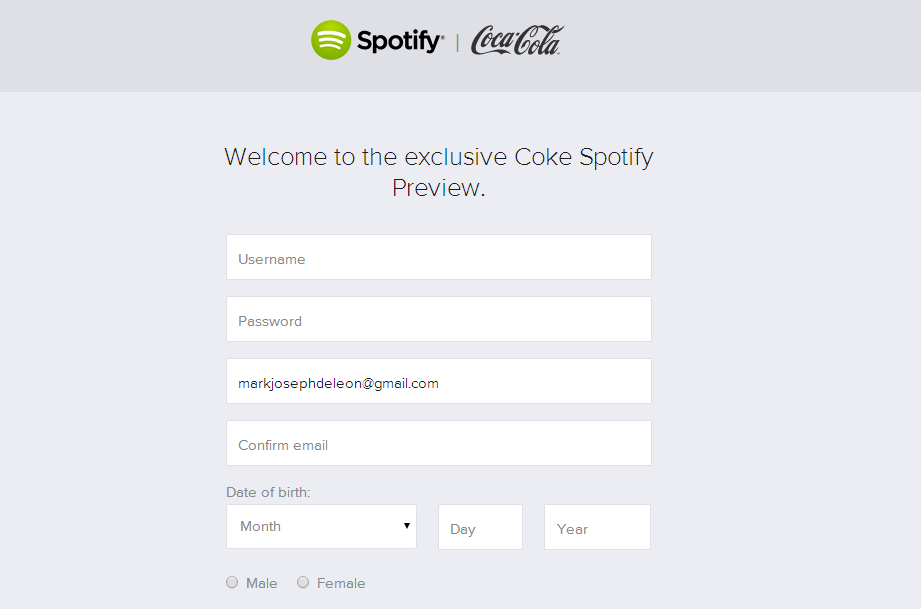 The special access code entered and I got this. Almost there!
And here you go! My instant access to 25 million songs from local and international artists. See the perfect blend of Moonstar 88 with My Chemical Romance? The advantage of Spotify over other music-streaming websites is its social plugins. You can add friends, exchange playlists and follow your favorite musicians to be updated with their latest records.