Venetian Macao: Everything Gold in the World's Largest Casino
4:49 AM
With walls and interiors considered to be grander than its inspiration, it is accurate to consider The Venetian Macao as among the most luxurious buildings in the world. But while that statement needs to be verified, Macau's tourism hotspot has achieved something historic. With 3,000 gaming machines and 870 table games, it is the world's largest casino.
Now you understand why the interiors of the structure sparkle like gold which you will see in the photos that I took during my Macau trip last Valentine's Day.
The Venetian Macao is just 6 years-old yet it already attracted millions of visitors from all over the world since it opened in August 28, 2007. I myself visited the place twice and with more planned expansions, I see myself coming back. Aside from the huge gaming area, more than 3,000 hotel suites and 1.2 million square feet worth of convention spaces, here are the things to see in what Macau locals call, the "City of Gold".
A Taste of Italy in Asia
The term Venetian is derived from Venice, a city known for its beautiful architecture in Italy. While we see a lot of new lifestyle malls in the Philippines which are bringing the Italian vibe, our local buildings' versions are not as intricate as Venetian Macao's representation. So, if you are dreaming of seeing Italy but still does not have that paper work yet, Venetian Macao would be a more than worthy substitute.
Did I mention the entrance to the building is totally free? Yep, you don't need to play in the casino, stay in one of its hotel suites, eat in restaurants or buy anything from their shops. All you need is just you, your camera and a lot of smiles. Bus rides from and to Venetian Macao are also free!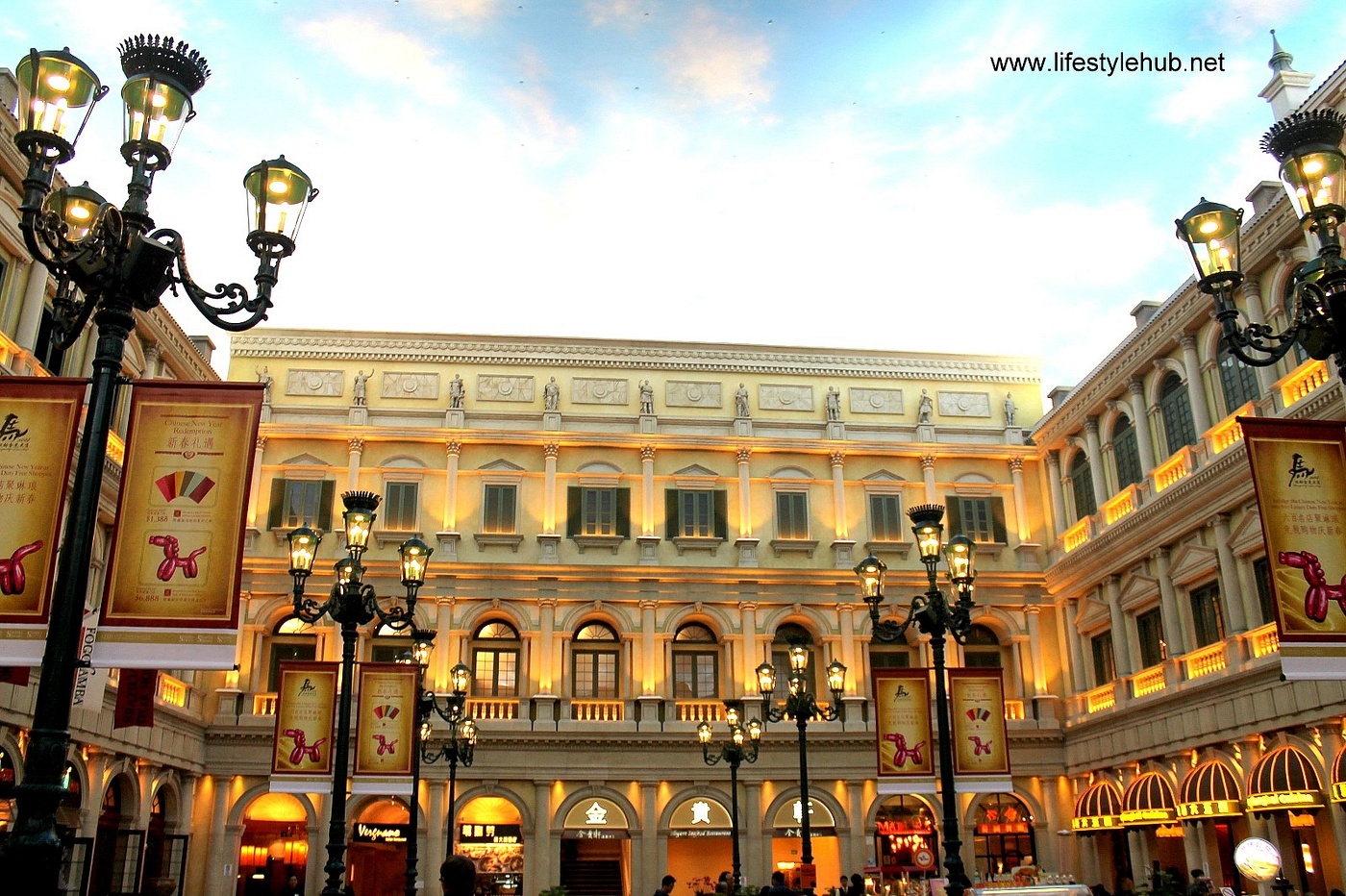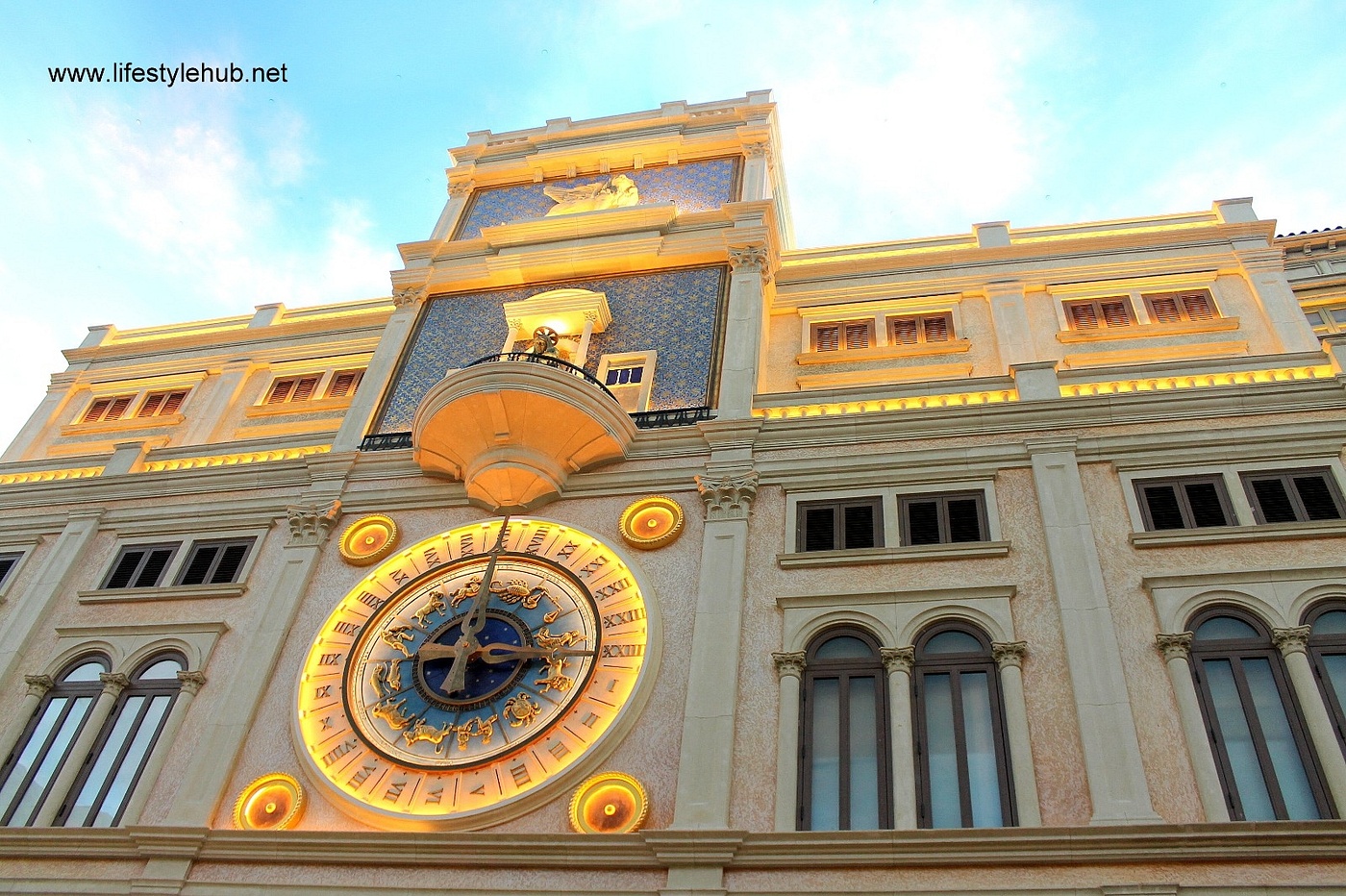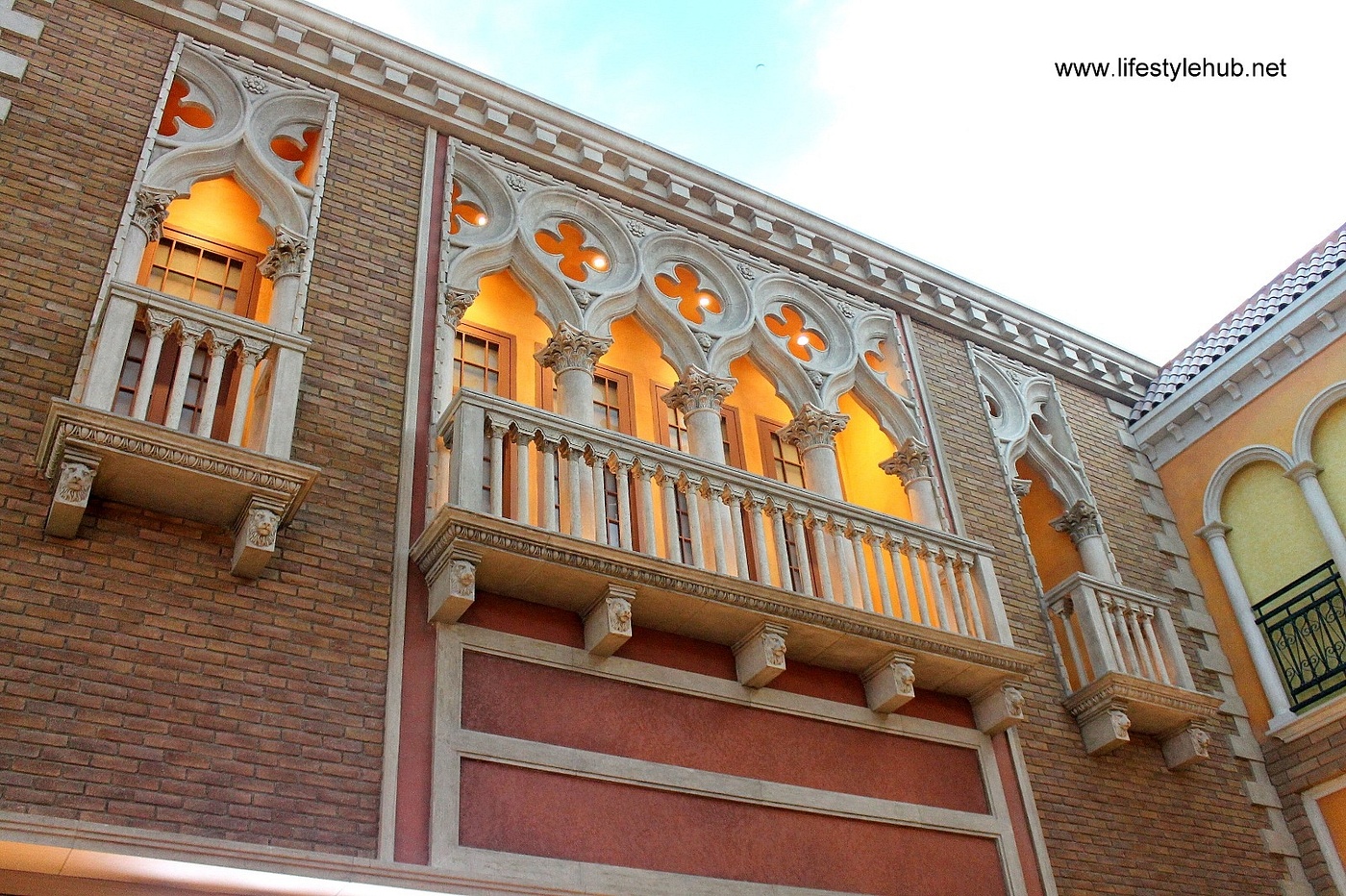 The Gondola Experience and Shopping
It's now time to release some cash. While rides aboard the Venetian Macao bus are free (mentioning it for the second time just in case), the Gondola ride costs 118 Macau Pataca for the adults and 88 for the kids. In Macau, HK dollars are being accepted as forms of payment using the same Pataca rate but this is not advisable since technically, HK Dollar is of higher value than the MOP. Speaking in Philippine Pesos, the ride costs at around PhP680- PhP710 (depends on the exchange rate) for adults and PhP510- PhP540 for kids.
I'm not sure if you consider this lucky but being the best singers in the world, you might get a Filipino as your boatman. Yes, it's possible to hear a Kundiman while enjoying the Italian scenery.
The Grand Canal Shoppes also houses some of the world's best (and most expensive) retail brands. For the thoughtful, the Gondola Shop is a good venue to take home some pasalubongs.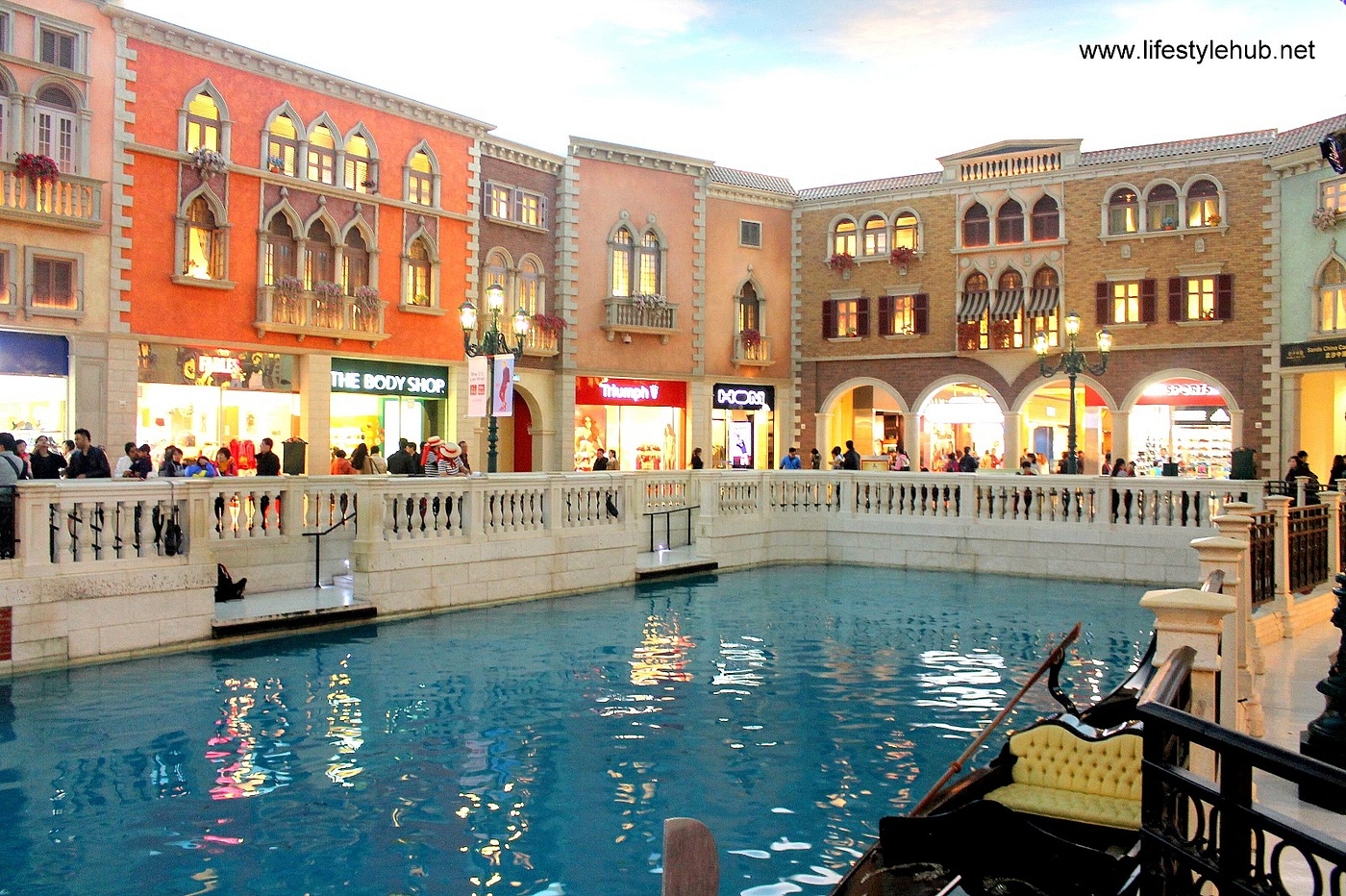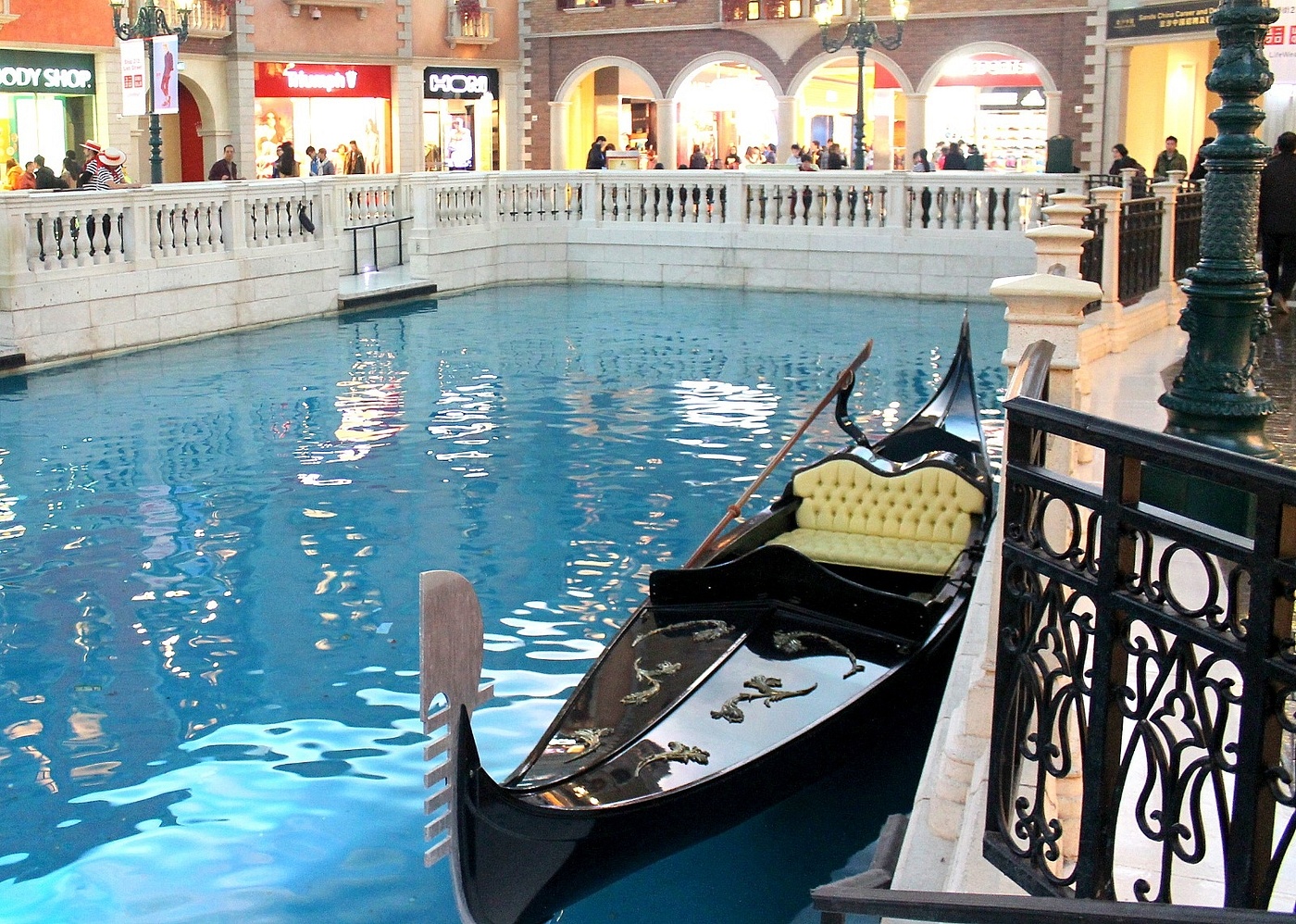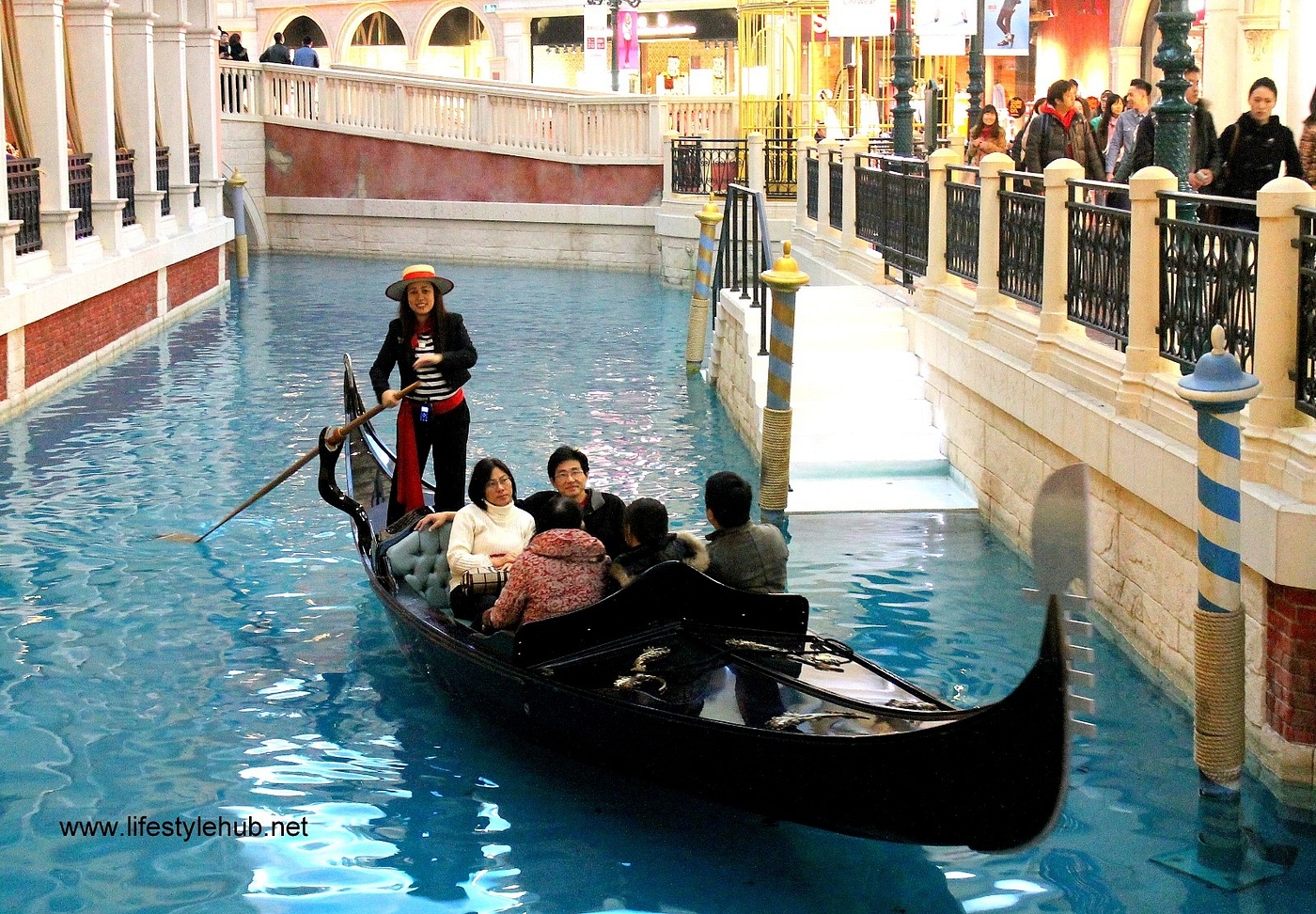 World-class Entertainment
May it be Manny Pacquiao fighting with another Mexican boxer or Lea Salonga belting out a Broadway song with other Asian singers, entertainment in Venetian Macao are world-class and non-stop. With several convention centers at the Cotai Exhibition Center which host K-Pop shows among others, Venetian Macao is also the home of the Cotai Arena. It is an indoor arena with a seating capacity of 15,000 which hosted exhibition games between NBA players and other international teams, the third leg of Amazing Race Australia and concerts of Lady Gaga, Rihanna, Celine Dion and wait for it... Justine Bieber.
On our visit, we were lucky the Dreamworks World of Ice exhibit was ongoing in one of the halls. I will post pictures about that in another blog entry.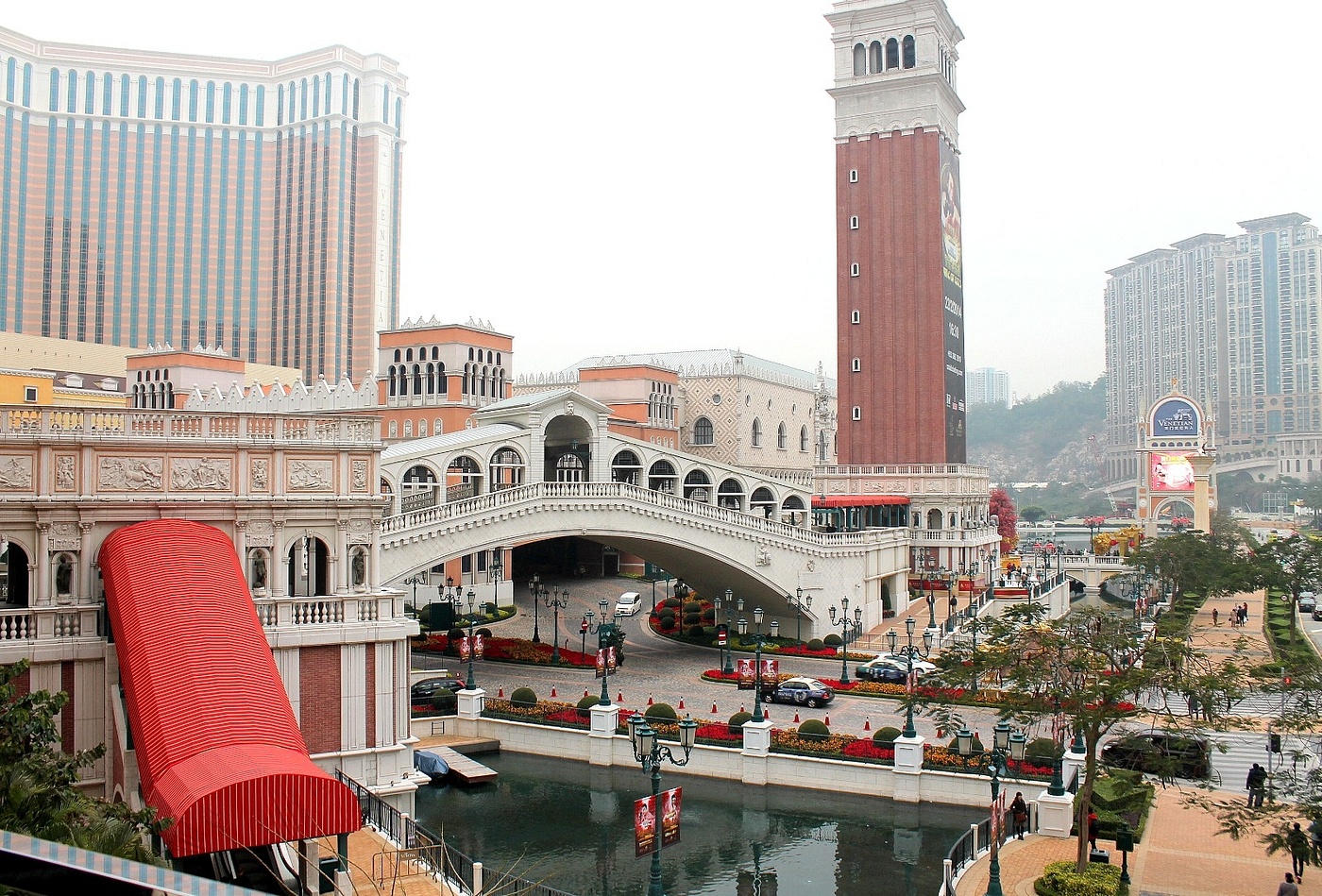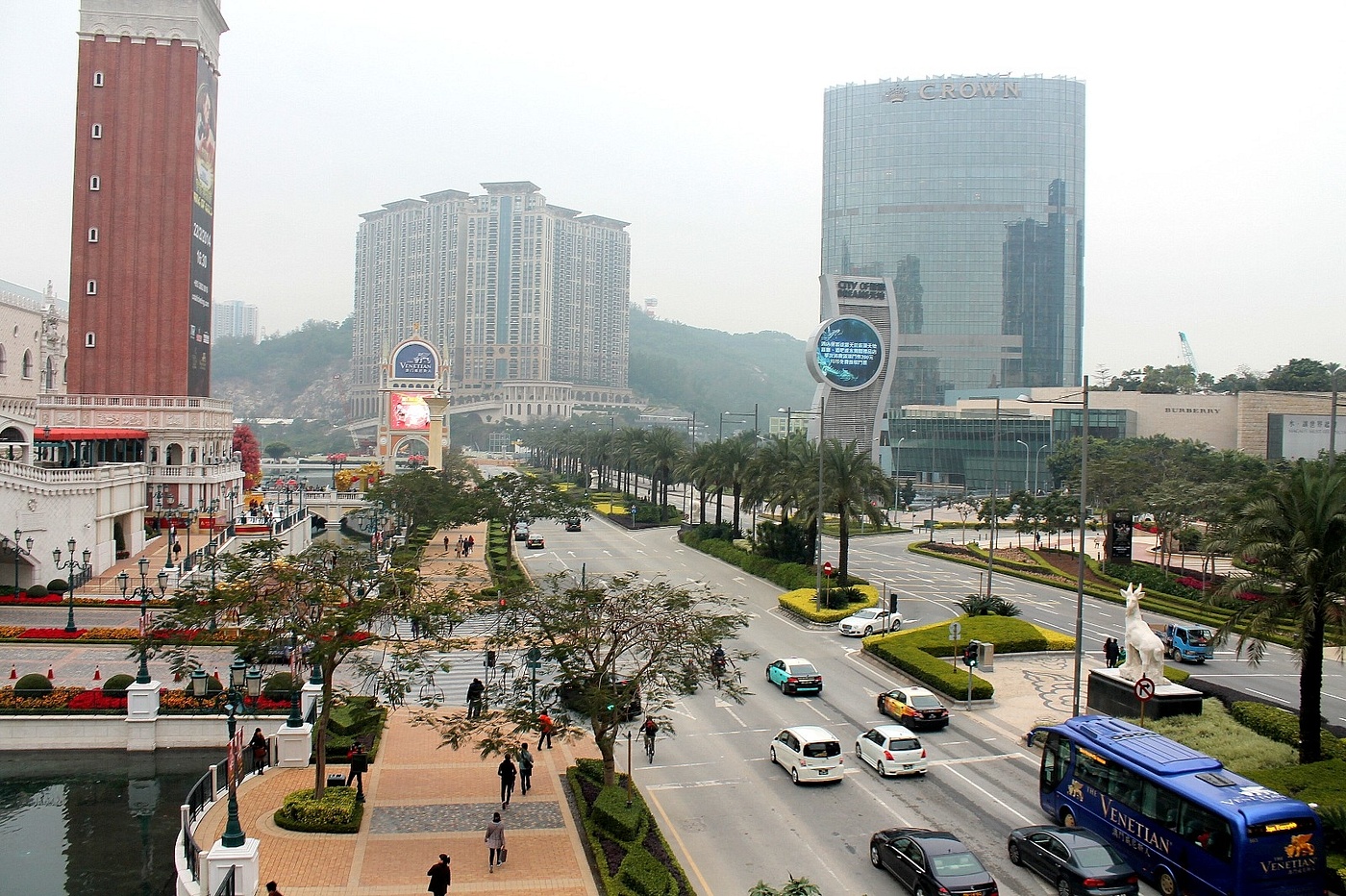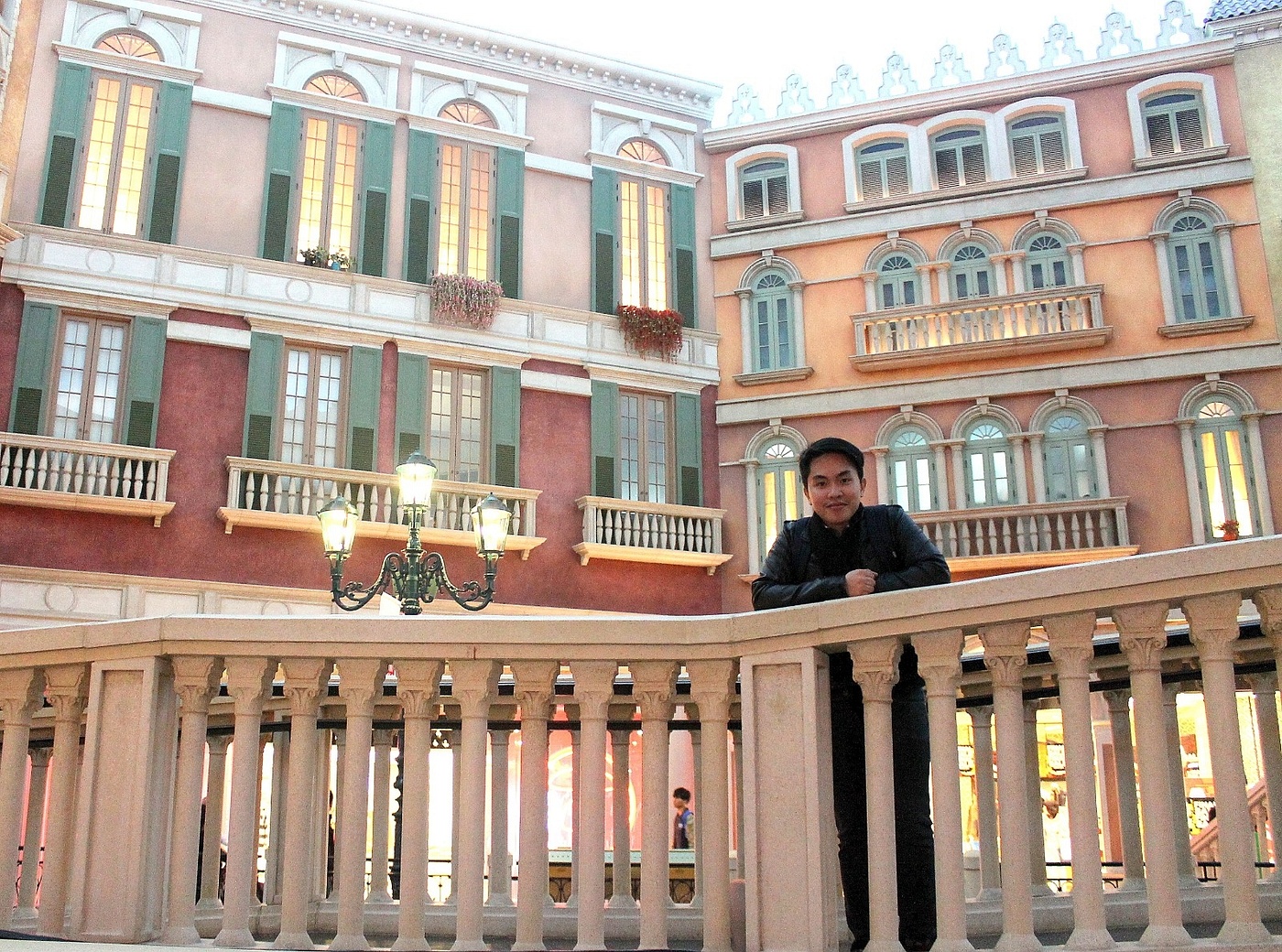 More picture-taking! (Top Photo) My 'travelmate' looks excited, isn't he? A person who is so hard to please, Joms was wowed with the ceiling of the indoor Grand Canal Shoppes which boasts the illusion of the outdoors.
(Bottom Photo) Even if it was chilling at 10 degrees centigrade outside, I will not miss a photo souvenir with the Venetian Macao entrance behind me. :)