TV5 crafts another quality series with 'Beki Boxer' which premieres March 31
7:14 PM
There is something about TV5's series that leaves me curious. I guess that's their major come on. For those who are tired of seeing the same actors with the same acting skills on TV, the Kapatid network is here to provide us a breather.
Not really expecting too much from the country's youngest network but their soaps can compete or even surpass the quality of shows produced by ABS-CBN and GMA. Misibis Bay's massive production and Kidlat's fit-for-big-screen special effects are examples. "Quality naman eh. Kailangan lang talaga i-push pa para mapansin," so said one renowned entertainment columnist who I overheard in one of TV5's press conferences. Just like other networks, TV5 continues to look for a larger audience. They are now attempting to get the attention of the growing gay community with Beki Boxer.
I am sure a lot of you are familiar with the Thai movie 'A Beautiful Boxer' which won Best Feature Film at the Torino and Milan International Gay and Lesbian Film Festivals. The movie got an overwhelming impression from Filipino viewers also. Is Beki Boxer only an extended, for-TV version of the Thai film?
Director Jade Castro, the same man who brought us the Cinemalaya movie 'Zombadings: Patayin sa Shokot si Remington' assures that Beki Boxer is different. "The premise is familiar, yes, but we made this truly Filipino. 'Yung humor, 'yung comfort of family and we made it something recognizable to the soap-loving viewers. For one, this is comedy. Being a comedy alone sets it apart from the Thai film," he explained.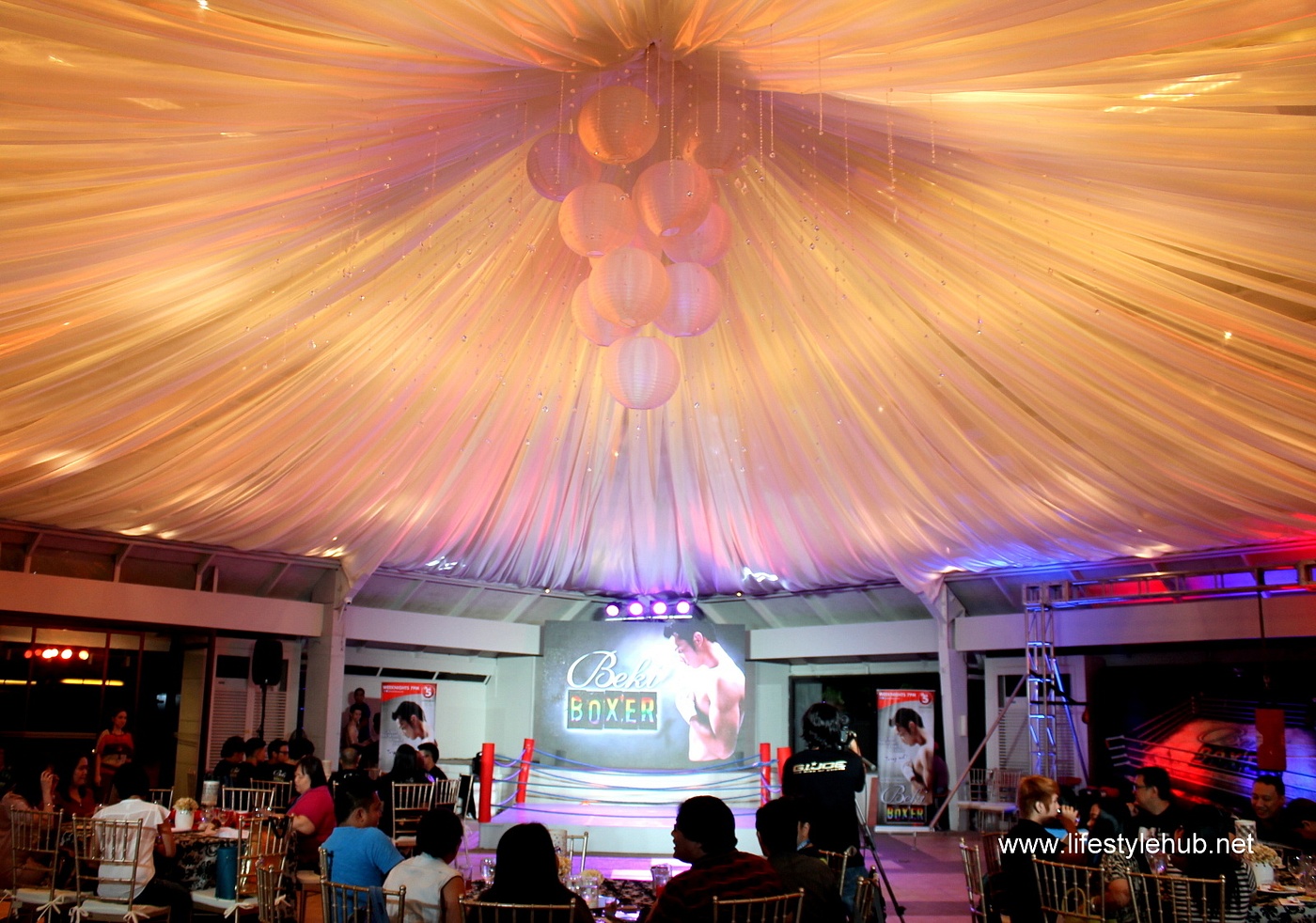 The setup of Beki Boxer's bloggers conference and advanced screening at The Oasis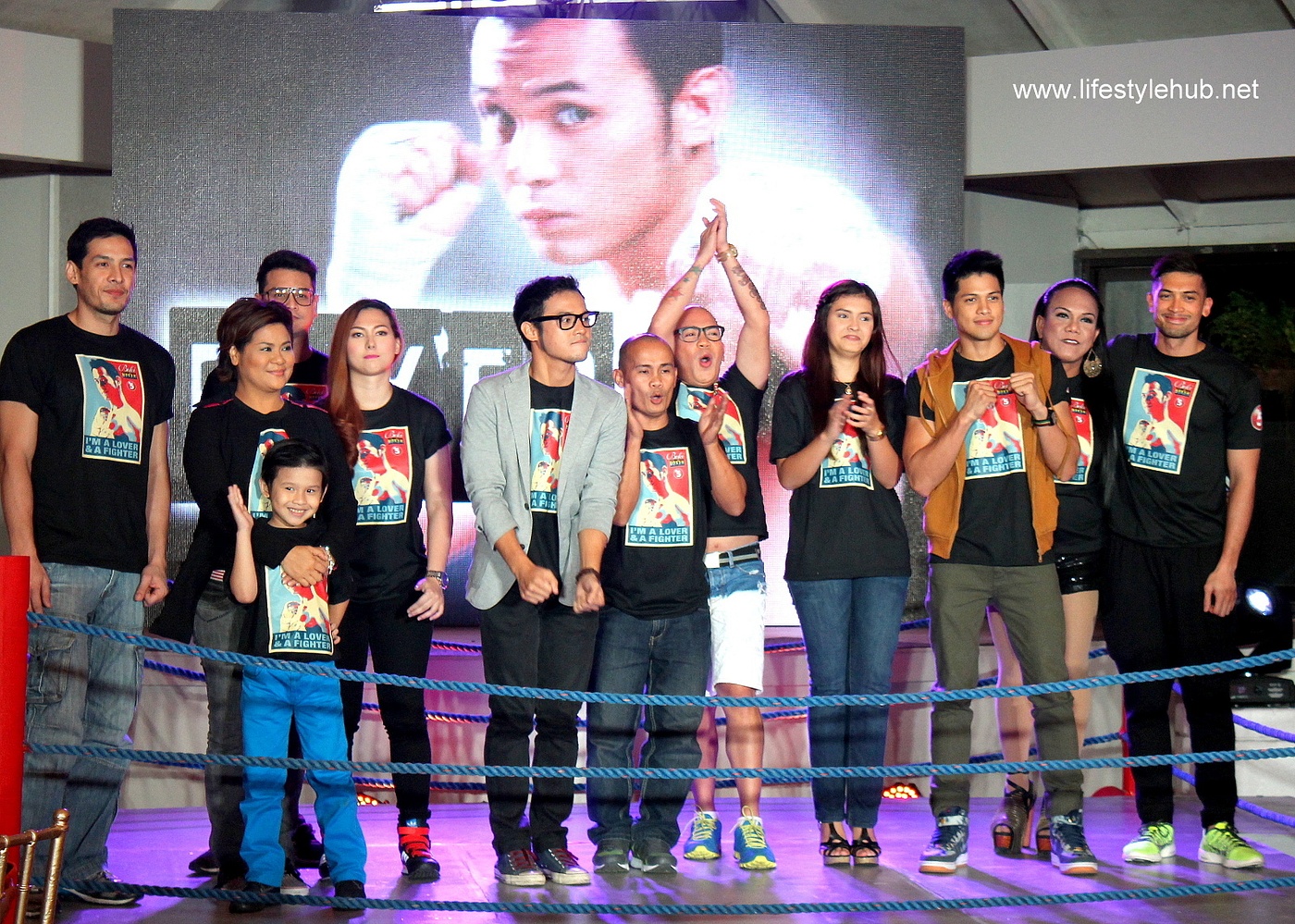 Alwyn Uytingco leads the cast of Beki Boxer with real-life boxer Onyok Velasco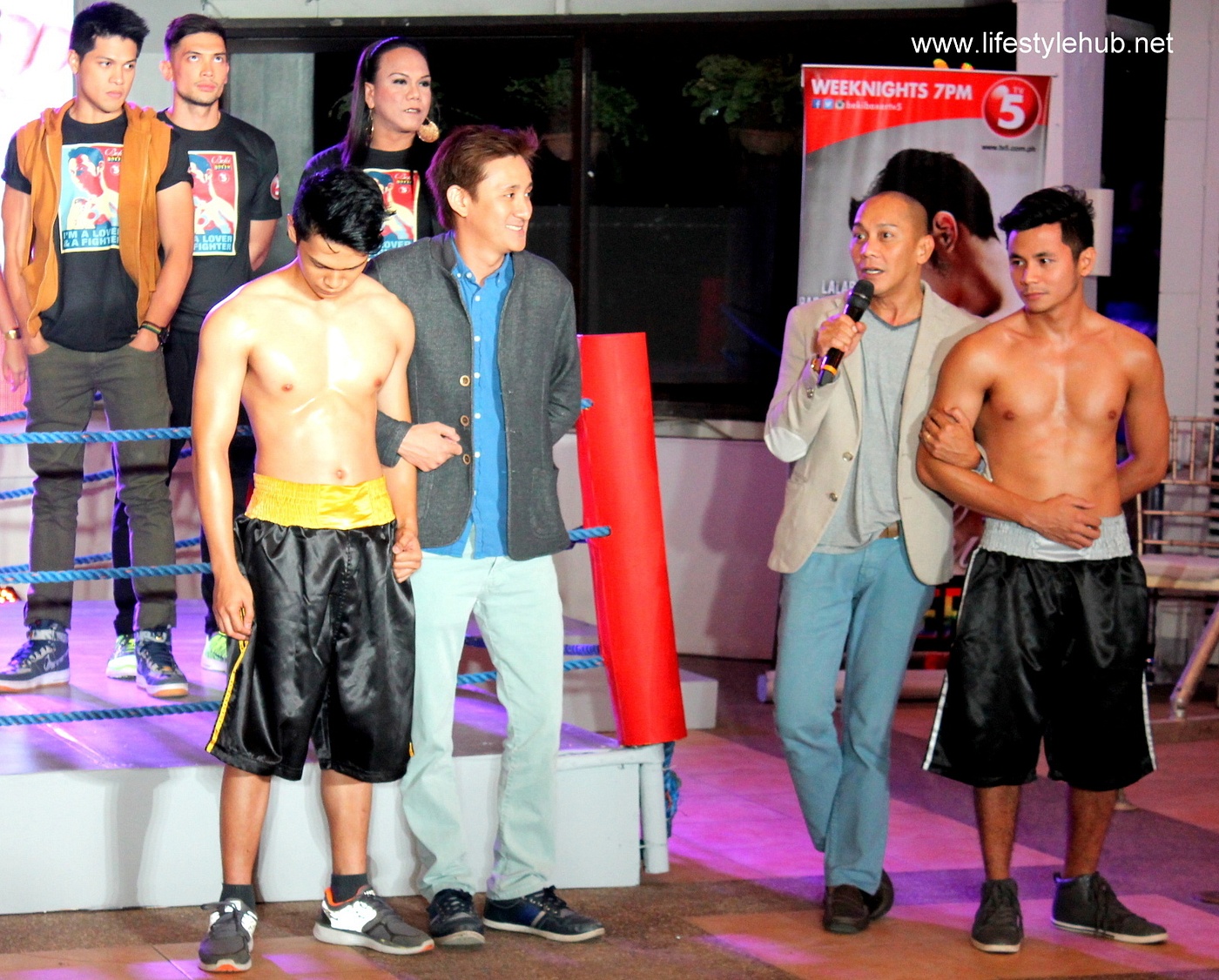 The directors while in character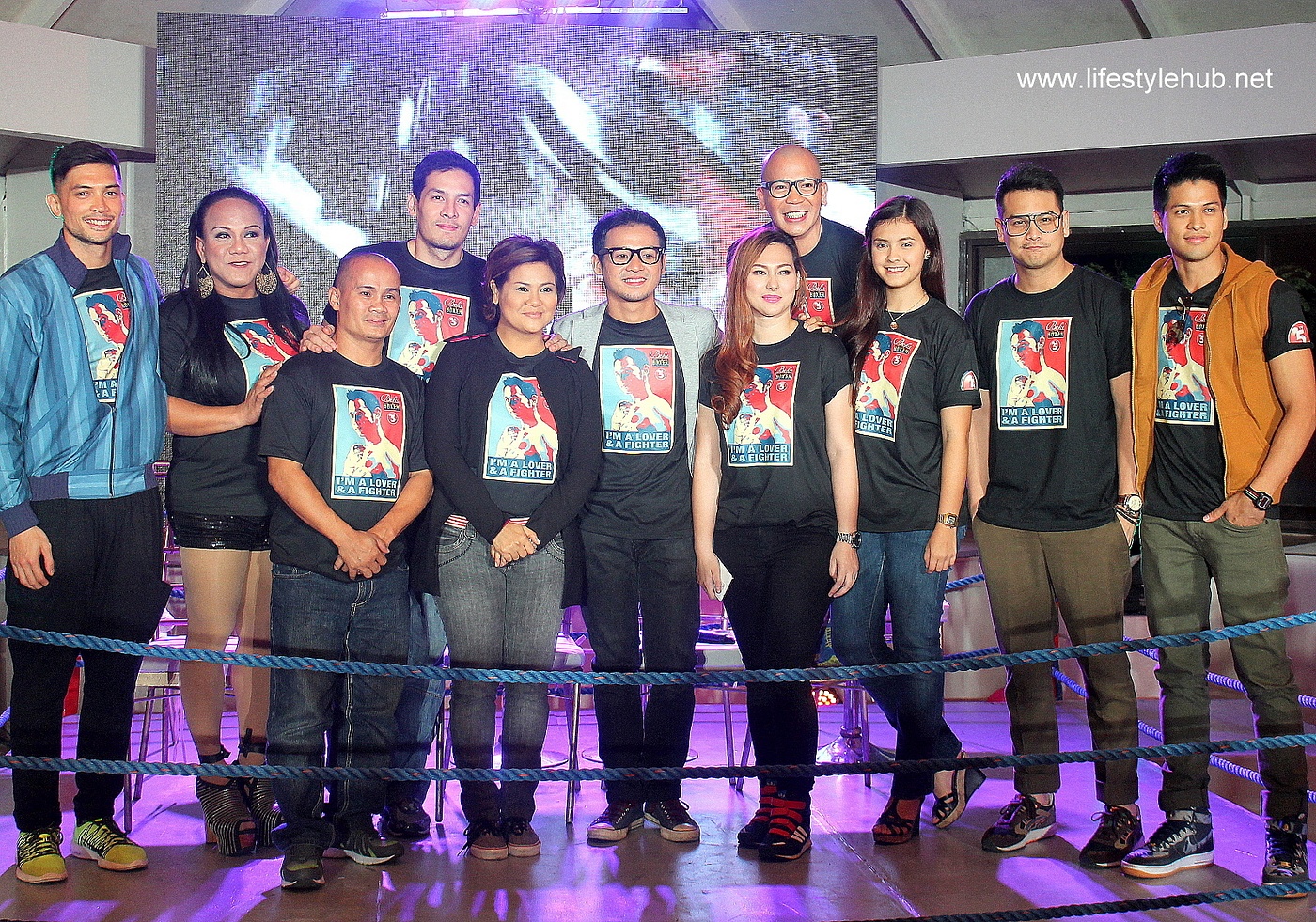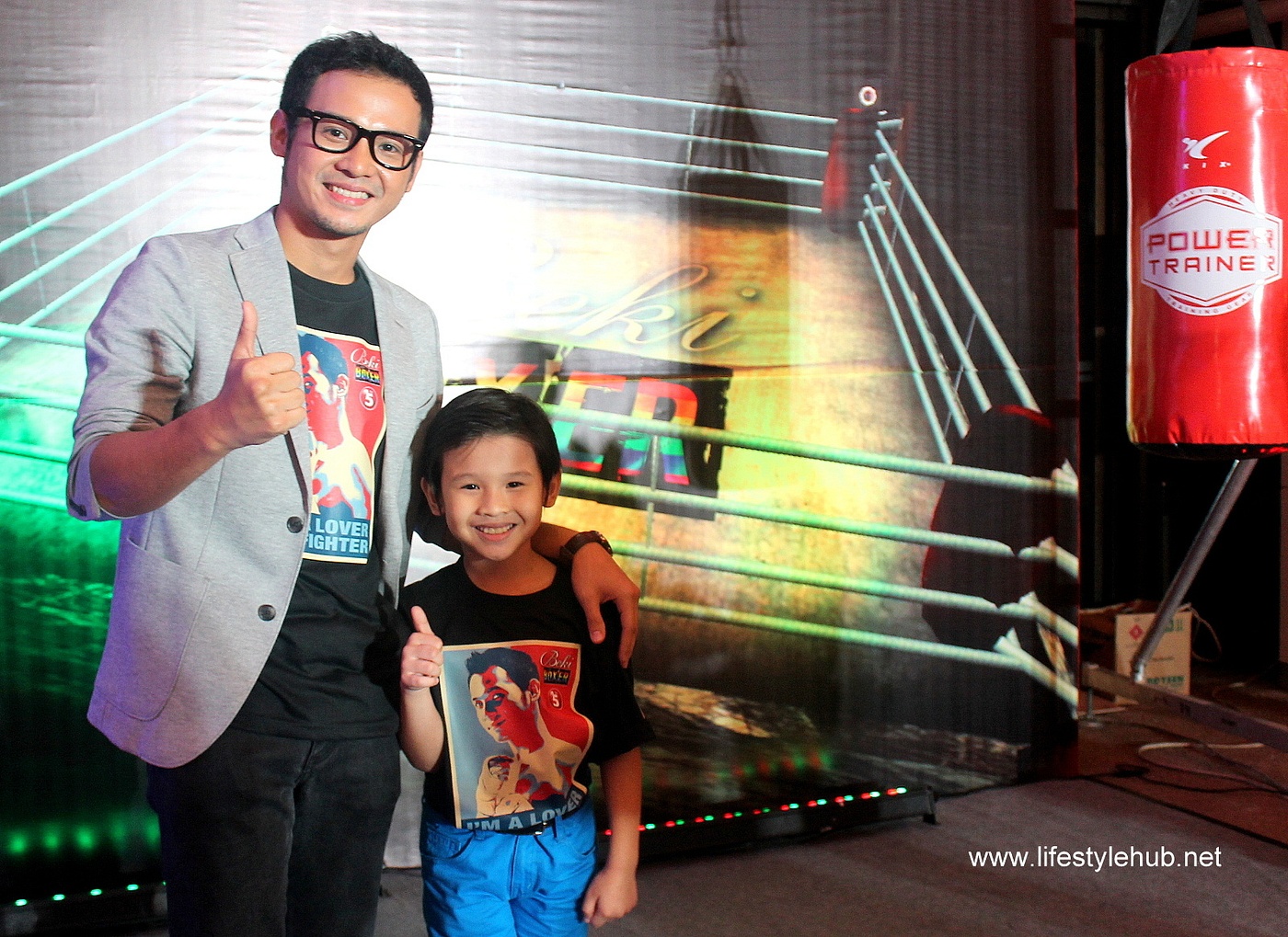 Alwyn Uytingco poses with the young Rocky
Alwyn Uytingco gets to play the lead role of Rocky. Agreeing that this is his biggest showbiz break yet, he is not afraid to be typecast to gay roles. "Bakla ako sa 'Tanging Ina' (A movie trilogy with Ai Ai delas Alas and Star Cinema where he is one of the Comedy Queen's children) and then dito. It doesn't worry me at all. Si Sir Dolphy nga di naman naging issue ang pag-portray niya ng gay roles. Alam ng tao kung sino ka talaga and they know na role lang yan."
The bloggers saw the first episode last week at the advanced preview in The Oasis (located along Aurora Blvd) and I can assure viewers that they are in for an entertaining treat. The hilarious moments are my favorite though I am hesitant if the narration will still be effective as the show goes on. Director Jade Castro is also right. That familiar feeling of watching a soap opera is present but only in a faster pace. Alwyn needs to brush up his beki portrayal a little bit better but I know he can recover in the next episodes.
With Alwyn in the show is Aljur Abrenica's brother, Vin as his love interest. Christian Vasquez, Candy Pangilinan, Onyok Velasco and Joross Gamboa are also part of the cast. They are joined by John Regala, Claire Hartell, Kristel Moreno and Danita Paner.
Beki Boxer premieres tonight, March 31, 7PM on TV5.