A few hours from passing the crown, Ariella Arida talks about her reign
6:30 AM
Read about Ariella Arida's pageant revelations below
Correction: Ara is Miss Universe 2013 (not 2014 as indicated in the image) Third Runner-up
In 48 hours, Ariella Arida will crown the next Miss Universe- Philippines at the Binibining Pilipinas Coronation Night on Sunday, March 30. Before she will do that, let's go back and reminisce her most beautiful moments.
I had the chance to interview Ara, as she is fondly called, during Metro Magazine's 10th Anniversary party and 2014 Metro Body launch on January where she revealed her stand on posing for men's magazines, the theory of favoritism in Binibining Pilipinas and her unforgettable moments while representing the country at the Miss Universe pageant. In our 45-minute interview with other online writers, she helped us have a glimpse of what is really happening on and off stage in the world's most watched and highly contested beauty pageant.
Making it to the Top 16 and the yellow gown controversy
Ara shared that she had high hopes when the hosts started calling the Top 16. She turned worried though when there were few spots left and she was not called yet. "Nung konti na lang natira sa Top 16, feeling ko 50-50 na lang yung chances na makapasok pero di pa rin ako sumusuko. When one spot na lang, medyo slim na talaga yung chances kasi andun pa si Russia and si Poland. Poland is really one of the favorites. Iniisip ko na lang na please, focus sakin ang camera," she narrated.
When she was finally called, Arida thought of one thing. "Akin na 'to!", she shared with a laugh.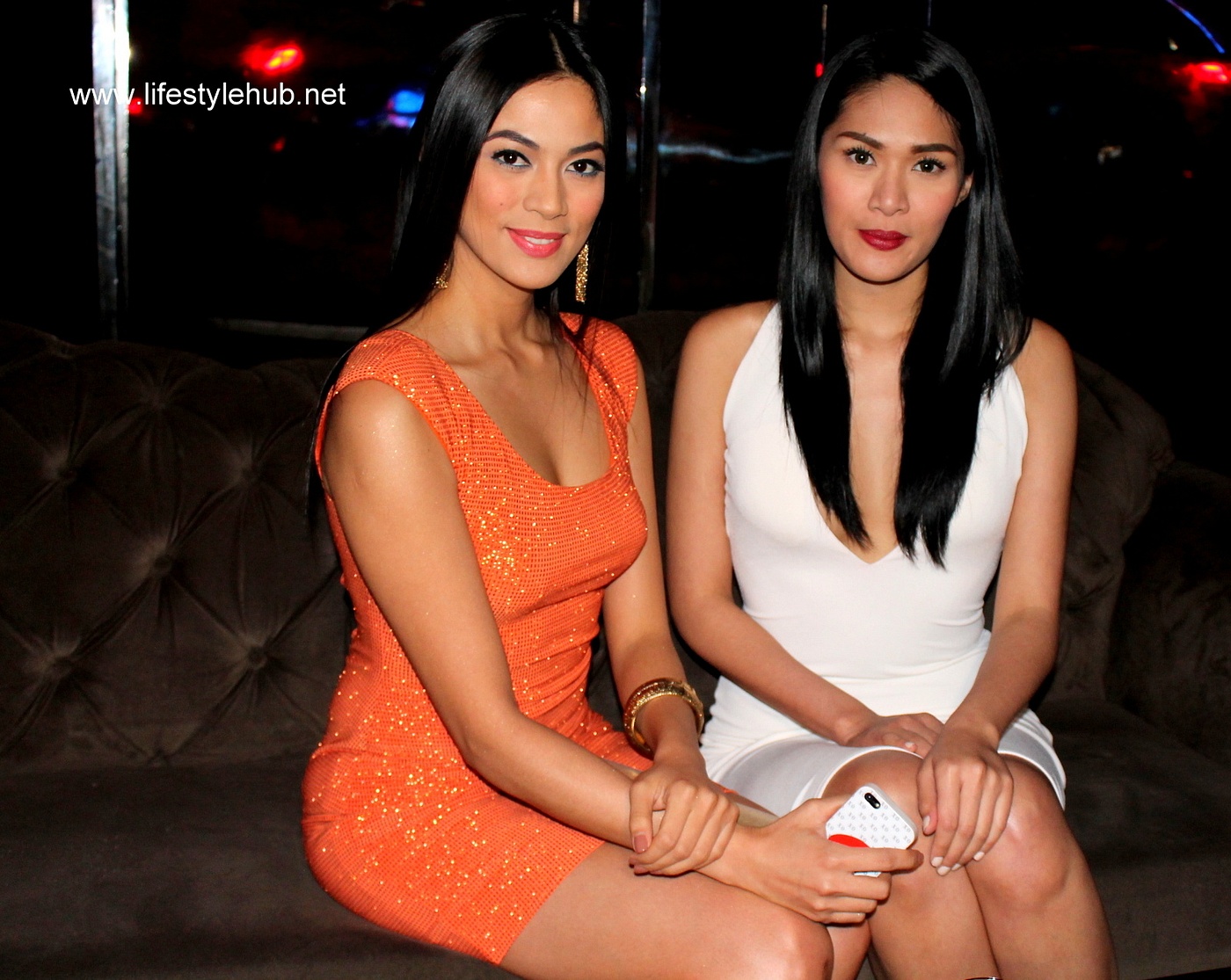 Ariella Arida poses for a photo with fellow Metro Body cover girl Wendy Tabusalla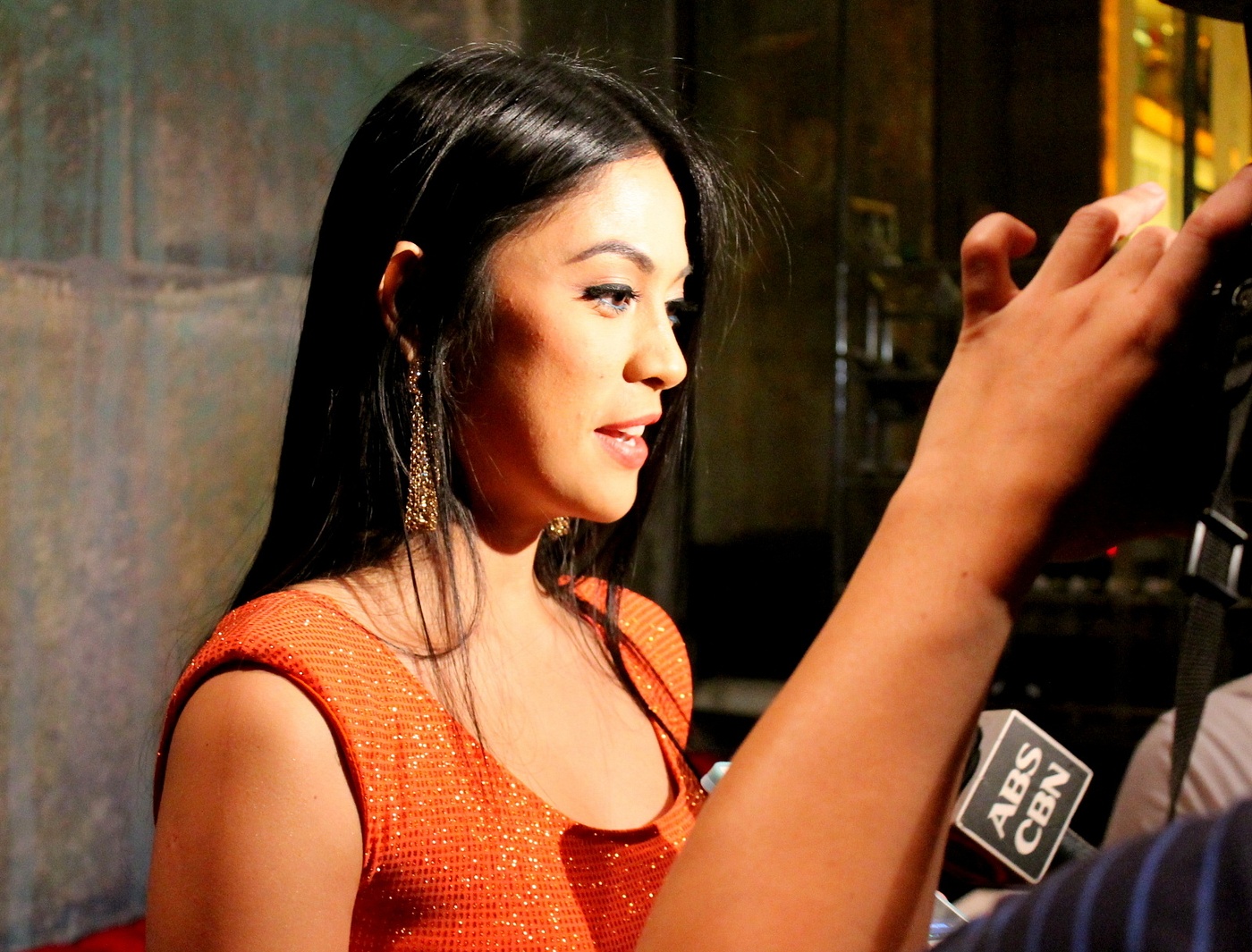 Ara is being interviewed by the members of the press
Arida's Alfredo Barraza competition gown meet huge criticisms online with netizens describing it not fit for Miss Universe standards. But during the dress rehearsal, Ara's reaction wasn't parallel to the clamor by online fans. "Up close, sobra kong na-appreciate ang gown. The fit was really great and sabi ng mga girls (the other contestants) I 'look gorgeous' and 'nice color' daw so naging confident ako. Later ko na na-realize that the online comments were not positive. I guess the gown looks different up close and on TV," she narrates.
Despite the simplicity of the dress, beauty pageant experts lauded Ara's performance in the evening gown segment of the Miss Universe. "The (hourglass) pose wasn't planned. I just felt na Top 10 na and kailangan na maging sobrang competitive," she recalls. "Yung director kasi namin panay ang sabi- flirt with the camera, be fierce and walk like a model. Inallow naman ng gown for me to follow the instructions."
The Top 5 and Miss Spain
When the Chemistry graduate turned beauty queen survived three eliminations and made it to the Final 5, she felt the competition was over. "Sabi ko God can give me whatever place. OK na'ko. I was just hoping na di ako mag-buckle sa Q and A kasi forever na matatandaan ng mga tao yun. Sobrang thankful nako sa Top 5 and any placement is OK na talaga sa akin.
But if asked who from her fellow Top 5 finalists she was expecting to win, Ara was quick in answering Miss Spain. "Sa start talaga, Miss Spain was really such a competition. Na-amaze talaga mga tao sa beauty niya. I really thought she will win." Spain's Patricia Rodriguez won First Runner-up behind Venezuela's Gabriela Isler. Ariella was Third Runner-up with Ecuador's Constanza Baez placing Second Runner-up and Brazil's Jackelyn Oliviera chosen as the Fourth Runner-up.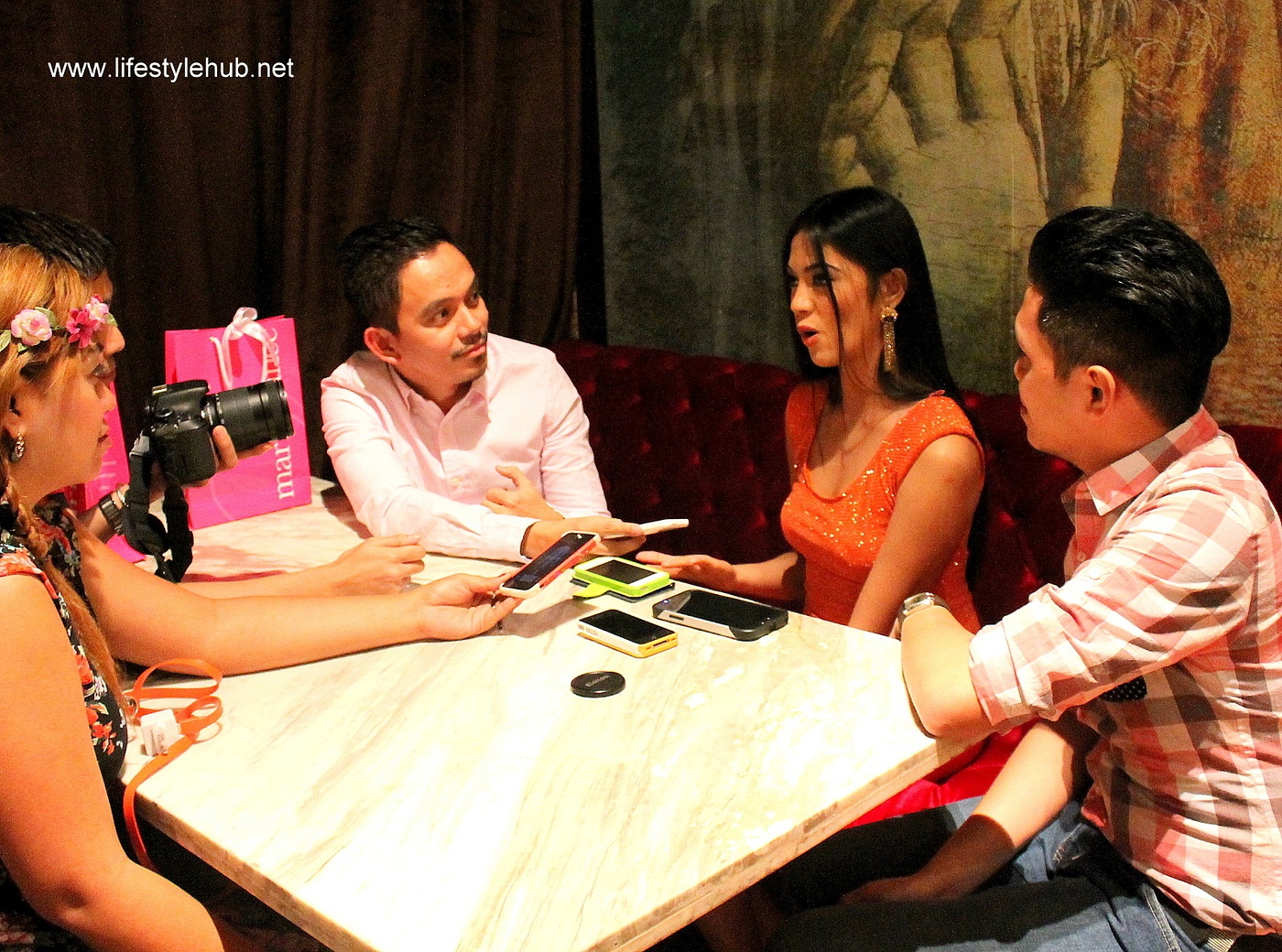 A fun moment with bloggers, Ara gamely answered questions in our 45-minute interview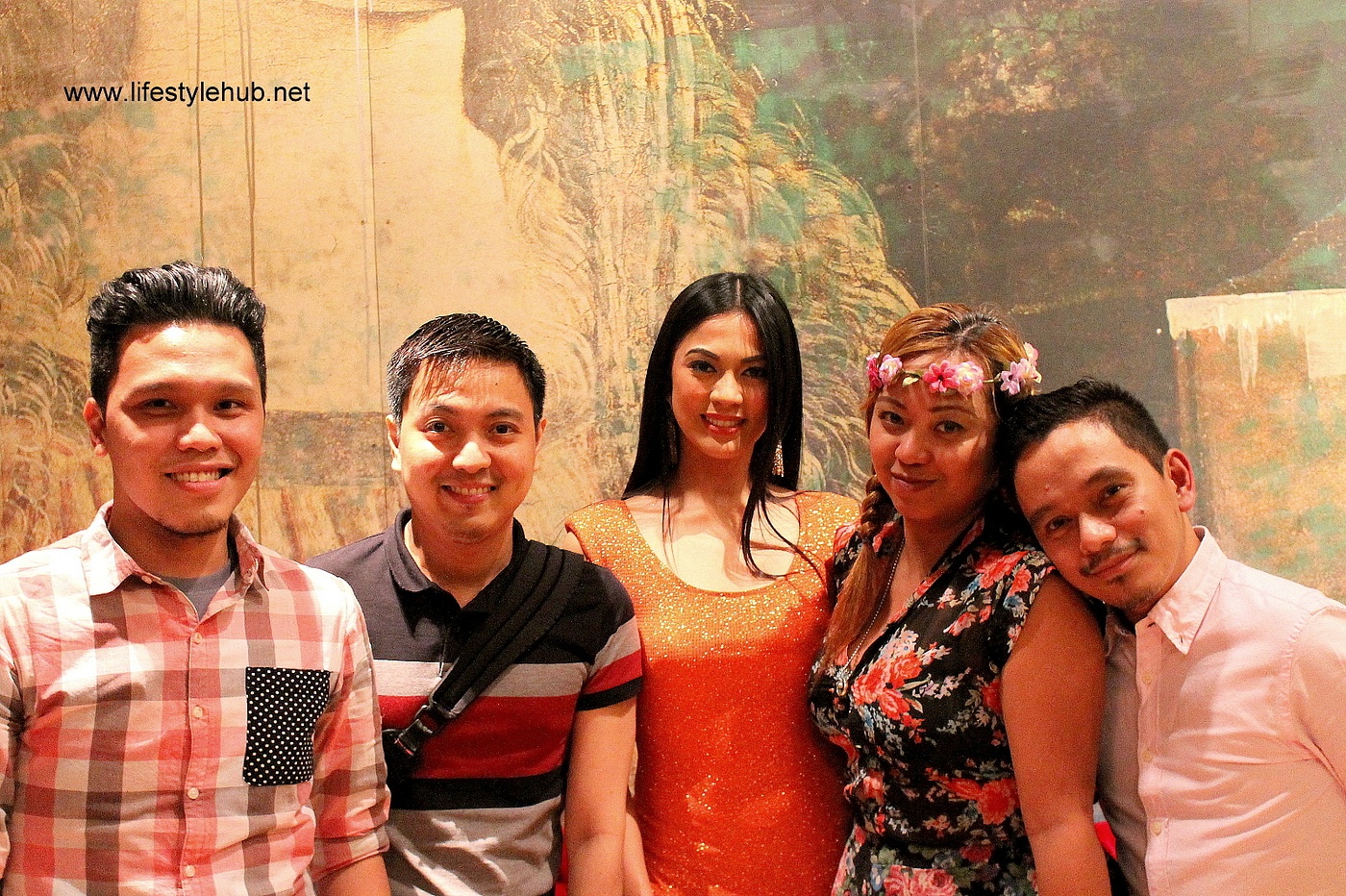 Not ready for FHM, Maxim
Ariella became the cover of Metro Magazine's 2014 Body Issue where she wore a 2-piece bikini but the eventual Miss Universe 2013 Third Runner-up declines to do the same for men's magazine, particularly FHM and Maxim. "Sa men's magazine kasi you will be viewed as a sex symbol. For fashion and lifestyle editorials naman, you might be posing sexy pero it's different. Being a sex symbol is different from just being sexy," the 25-year old Pangasinan beauty said.
Ara commented further that her stand will still be the same even if her reign expires and she is no longer part of the BPCI (Binibining Pilipinas Charities, Inc.). She also confirmed that several candidates have been disqualified from the pageant when verified that they posed for a men's magazine previously. But does she think this rule is fair? "It has been a tradition. Pinangangalagaan lang ng Binibini yung beauty pageant culture sa Philippines. Everyone knows such rules exist so kung gusto mo talaga sumali, follow the rules."
There were reports that the decision of Stella Marquez de Araneta, the chairwoman of the BPCI, overrides that of the judges in choosing the winners. Ariella, however, denied this. "Wala namang ganun. Siguro may mga close lang na girls sa ibang organizers pero hindi naman lahat sila nananalo. I think the judges's decision is final talaga." Despite all the rumors of favoritism, Ara has only two points to share to Binibini aspirants, "Just do your best and follow the rules."
Ariella, together with Bea Rose Soriano (Miss International 2013), Cindy Miranda (Binibining Pilipinas Tourism Queen International 2013) and Mutya Datul (Miss Supranational 2013) will crown their successors on Sunday, March 30 at the Smart Araneta Colesium. One of the confirmed judges is Miss Universe 2013 herself Gabriela Isler and Russian pop icon, who also performed at the Miss Universe pageant in Moscow, Emin. The pageant is scheduled for a delayed telecast on ABS-CBN on the same night.