The exquisite Cafe Ilang-Ilang breakfast at the Manila Hotel
5:59 PM
Cananga odorata, the oil plant or perfume tree which originates from the Philippines, has been assigned the Tagalog name "Ylang-ylang" or "Ilang-Ilang". It means "rare", suggestive of its delicate scent. This is why I find Manila Hotel's biggest food outlet Cafe Ilang-Ilang so deserving of its name.
The combination of top-notch food selection, the impeccable service and the cozy interiors is, for me, rare despite the number of accommodations in Metro Manila attempting to provide its guests a marvelous dining experience.
My happy tummy moment came on a not so sunny day but I can tell you how Cafe Ilang-Ilang made it sumptuous and summer-like.
According to the Manila Hotel website, "Cafe Ilang-Ilang is a renaissance of chic and casual dining which brings together a vast array of cuisines from across all continents." True enough, every type of breakfast eater should be satisfied with the wide choices the restaurant has cooked up. For a non-morning person, it was the probably one of the longest and best breakfasts I had.
My first stop in the eight live cooking stations was the Western continental table offering the crispiest and the tastiest bacon. Hotdogs and milk cereals were on display too. Then the Filipino station which boasts our morning meal pride dangit and the hearty eggplant omelet. The European counter made the selection all the more extensive with an amazing onion soup accompanied with the very Polish cheese-topped and fruit-topped yeast buns. The blynai (pronounced blee-nigh) or the Lithuanian pancake capped up my first hour of breakfast with its sweet and fruity syrup.
Off to the second hour, I chose to the Italian kitchen. In here you'll find the Tomato Quiche (Quiche- savory, open-faced pastry crust with a filling of savoury custard with cheese, meat, seafood or vegetables) and the Cafe Ilang-Ilang's own recipe of the brunch lasagna. Can't wait for lunch to have pizza? Their brunch pizza should satisfy you.
For loyalists of Asian cuisine, which I'm not, rejoice as you can feast on a hot bowl of congee and pair it with crullers or the You Tiao, twisted strips of dough which is the Chinese equivalent for croissant. You might be in the mood to for some Kimchi pancakes. Sounds salivating, yeah?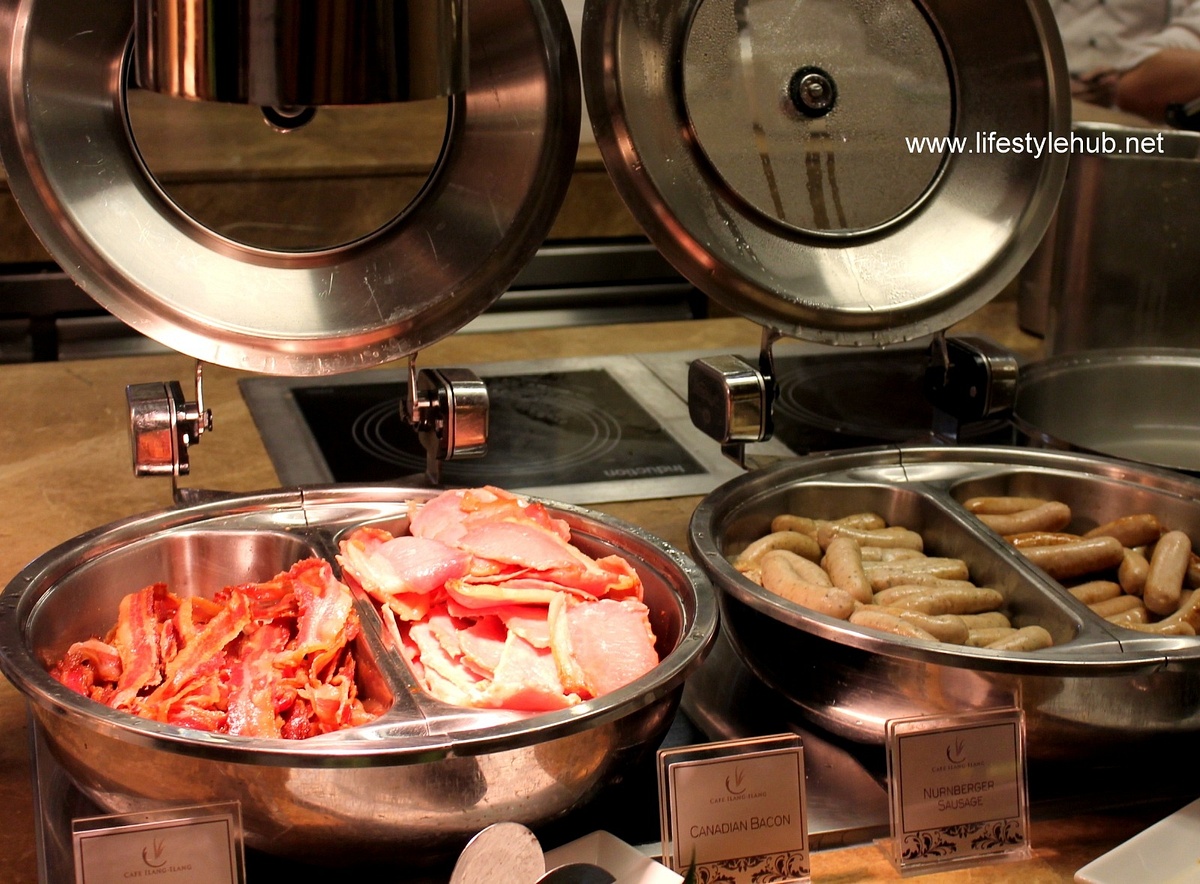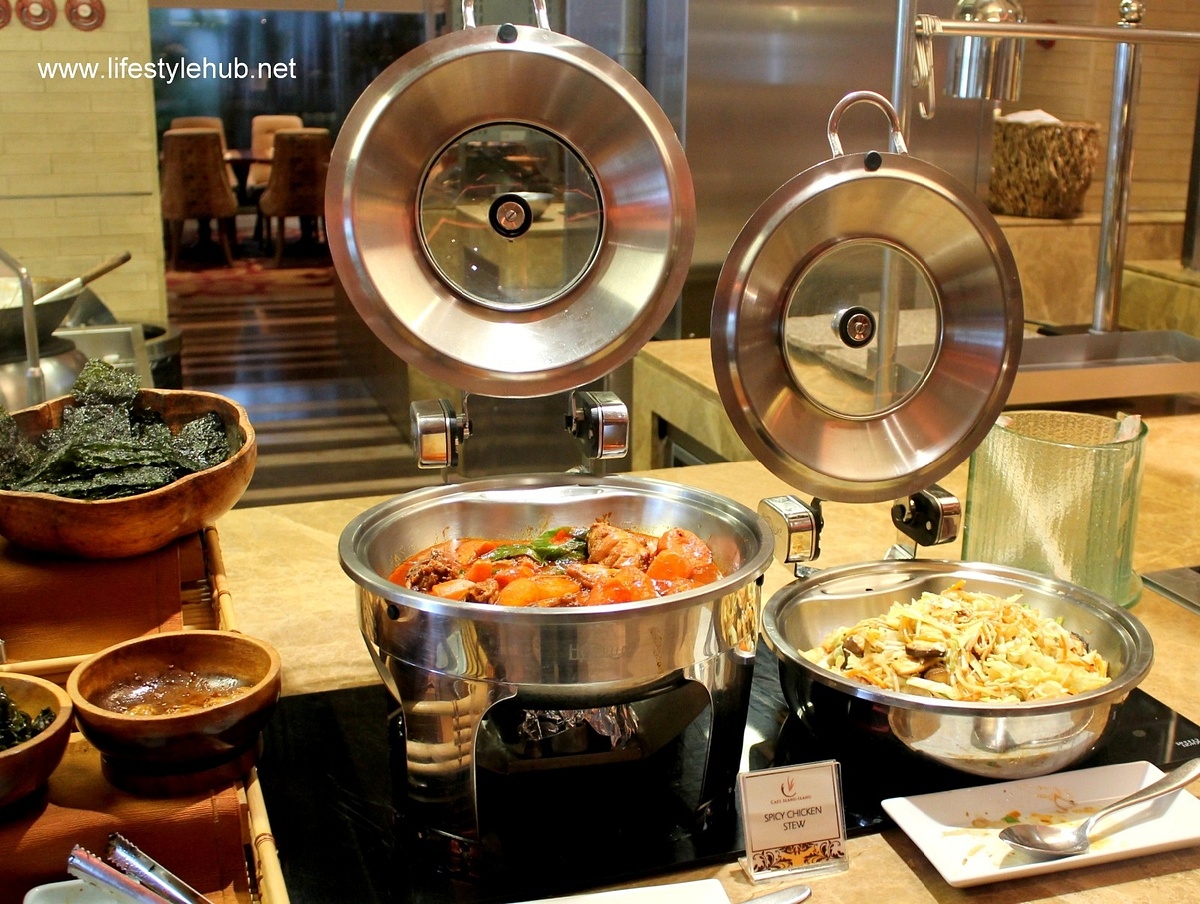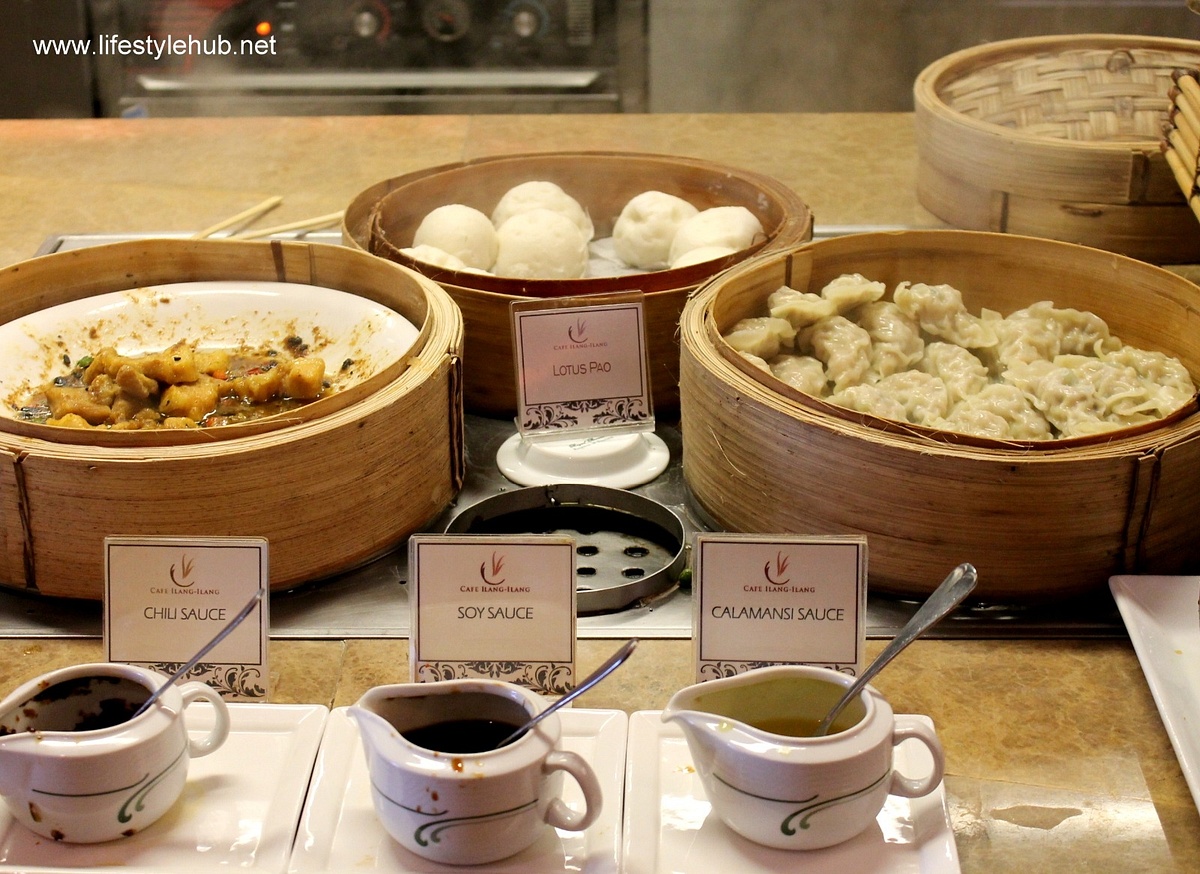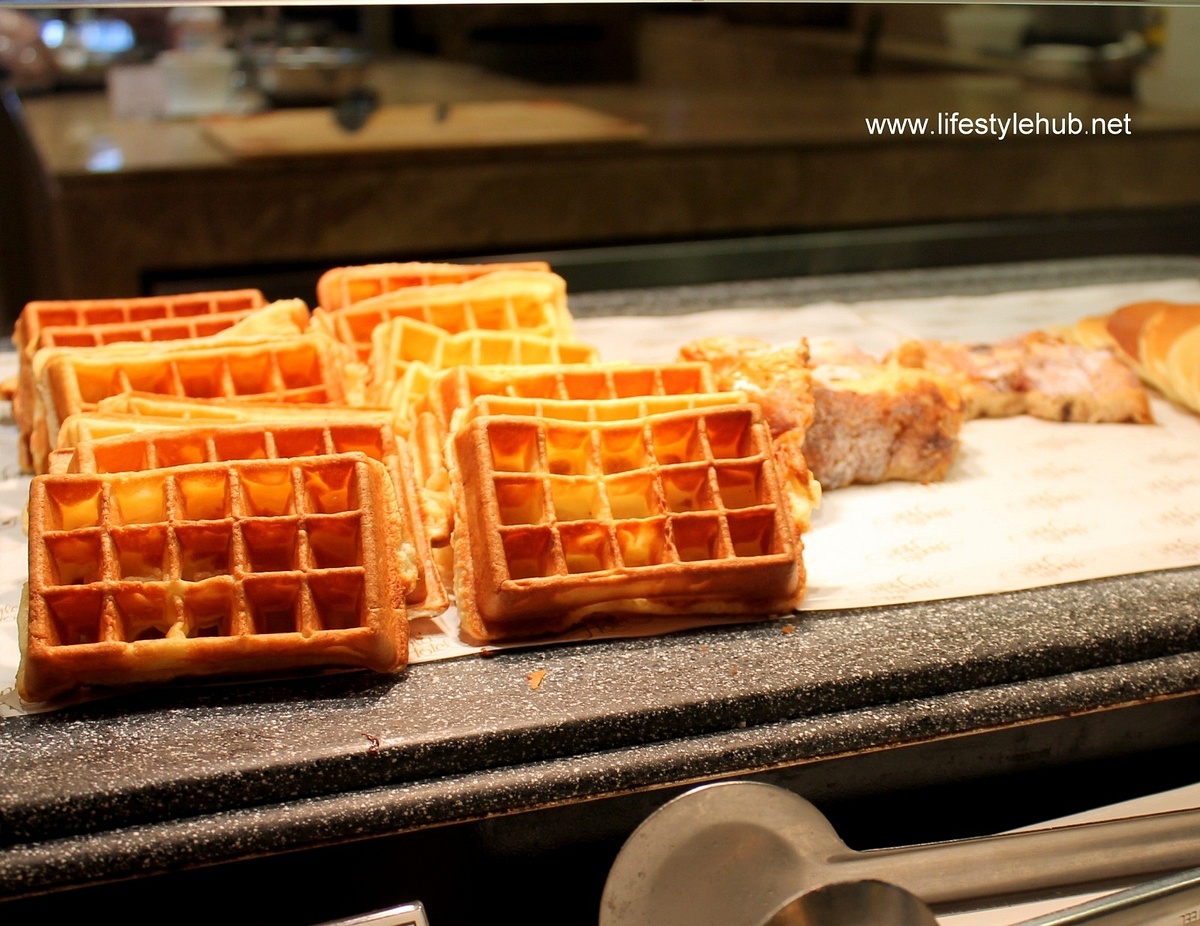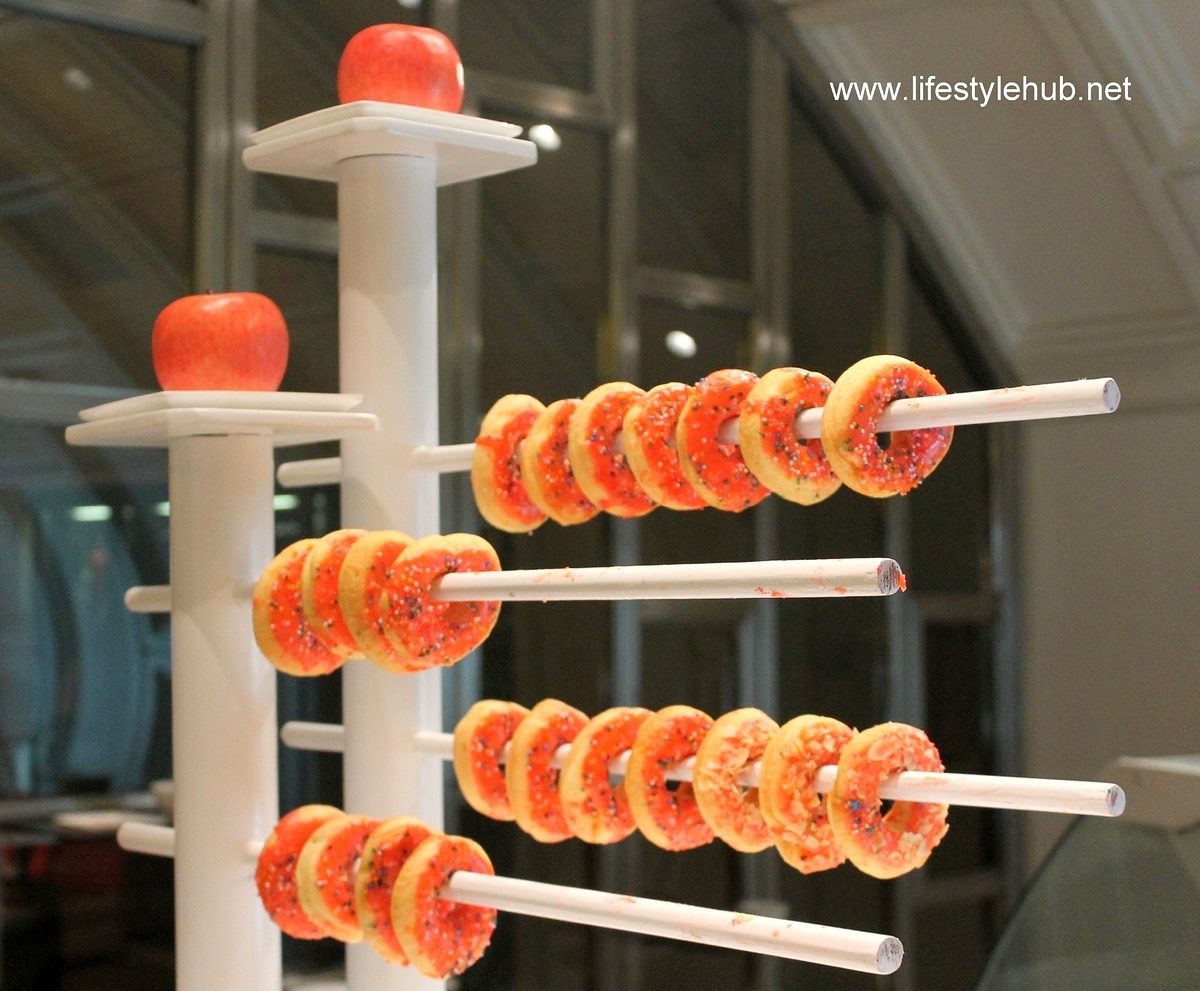 If you missed breakfast, Cafe Ilang-Ilang also welcome guests for lunch and dinner. Breakfast is served from 6AM to 10:30AM while lunch is open from 11AM to 2:30PM. Dinner, meanwhile, is ready from 5:30PM to 10PM.
For lunch and dessert, the Mediterranean and Churrasco stations are ready to satisfy guests. Raisin and walnut breads lead, the Dakos (Greek salad) and the Spanakopita (Cubed cheese pie) leads the culinary delights at the Mediterranean station back to back with the grilled meats at the Churrasco table. Donuts and a decadent dessert station serving cakes and frosted kitchen wonders also await hungry guests.
Cafe Ilang-Ilang offers themed nights with Old World Specials featuring cheese and sausage selection on Tuesdays (PHP2,250 net per person), Japanese on Wednesdays (PHP2,250 per person), steaks on Thursdays (PHP2,650 per person) and seafood feast on Fridays (PHP2,650 per person). Weekends will be special too with the Hawaiian and Polynesian dishes on Saturdays (PHP2,250 per person) and the International Brunch Buffet on Sundays (PHP2,150 per person).
The nice interiors at Cafe Ilang-Ilang, located at the ground floor of the Manila Hotel, is a great reinforcement to its wide array of delectable dishes that shall bring smiles even to the most discriminating tastes. Even a non-morning person like me just realized that breakfast is love.
Ilang-Ilang will be known not just for its scent but also in the exquisite and flavorful meal one can experience in a restaurant named after it.