Silom: The Thai food lovers' haven in SM Bicutan
4:33 AM
Poh Pia Sod- Fresh Vegetarian Spring Rolls
Just like other Asian dishes, the Thai cuisine is also known for its extensive facets and flavors. With how complex Thai food is served, it is not easy to meet the gastronomic expectations of a real foodie. I have good news though for food lovers in the southern areas of Metro Manila. I found a restaurant which can assure satisfaction to your Thai cravings without the need to travel all the way to the north.
Spending a whole afternoon of great dining in SM Bicutan, our first stop is Silom. Named after one of the major thoroughfares in Bangkok which is seeing the fusion of luxury and practicality by hosting posh malls and night markets, Silom shoos away the high degree of fanciness we oftentimes refer to Thai restaurants. "With how food is affordable in Bangkok, Thai dishes must also be served inexpensive in other parts of the world," says restaurant owner Kenneth Ocampo.
Not trying to intimidate the not so adventurous, Silom is conveniently located right in front of SM Department Store and just across local food chain superstar Jollibee. "We want the families, maybe after they buy their groceries, to come in and eat. We welcome everyone. We don't want this to be sobrang sosyal," Kenneth explains further. However, Silom may create a humble brand through its location but not with how their dishes are cooked. The restaurant operates with a Thai chef to serve only the authentic Thai flavor.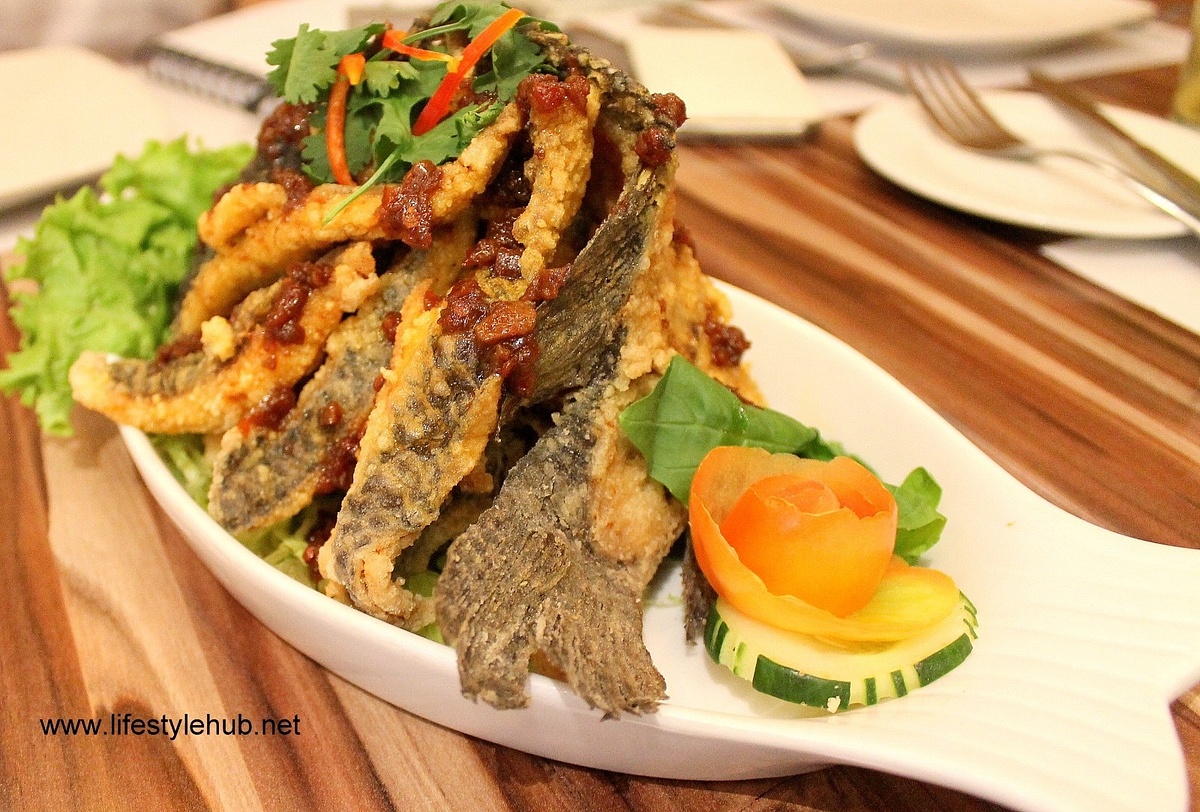 Rad Prik- Whole Fish (Pla-Pla) with Garlic Chili Sauce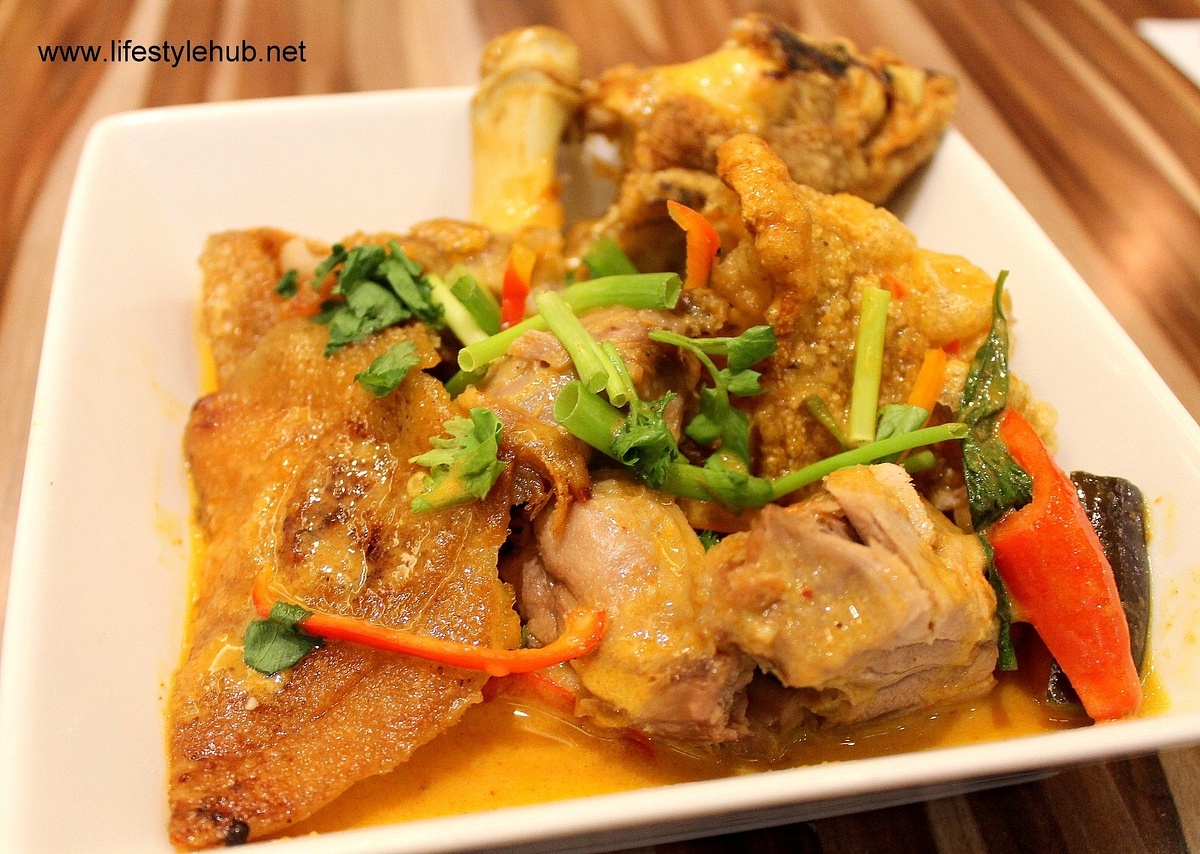 Kamoo Pad Ped- Crispy Pata in Red Curry Sauce
First on our menu is the Poh Pia Sod or the Fresh Vegetarian Spring Rolls. Eaten usually as an appetizer, it is formed in an egg roll wrapper with minced pork, chopped carrot, sliced ear mushroom, chopped cucumber and endless list of toppings. Soy sauce with tofu bits brought perfection to our welcoming dish.
The second dish became my instant favorite for reasons that I love coconut-based entrees. The Tom Kha Gai or the Chicken Coconut Soup is made a little bit spicy and savory. Then came the Kaeng Ped Tahu Pak Ruam or the Vegetable and Tofu Curry which sent "ohhhs" to the table.
As how I see it, the Kaeng Ped Tahu Pak Ruam is a denser and a milkier version of our g
uinataan
and is undoubtedly a delight!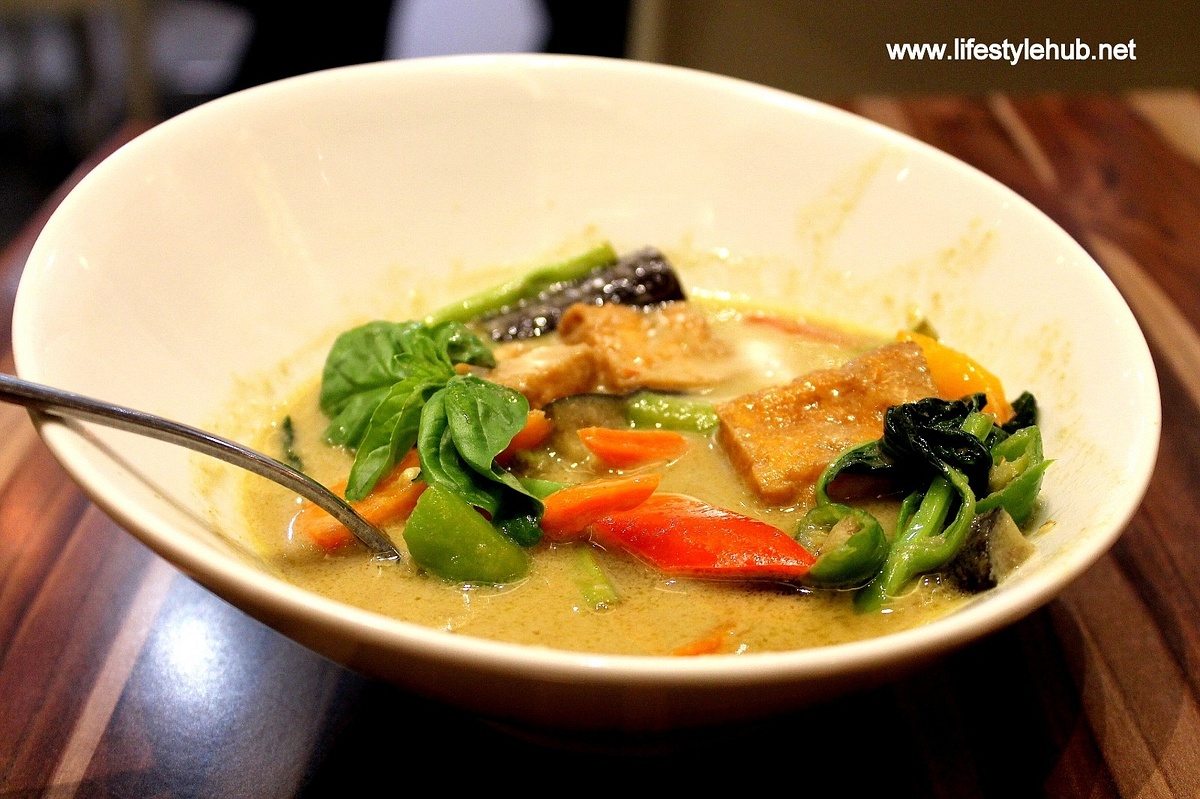 Kaeng Ped Tahu Pak Ruam- Vegetable and Tofu Curry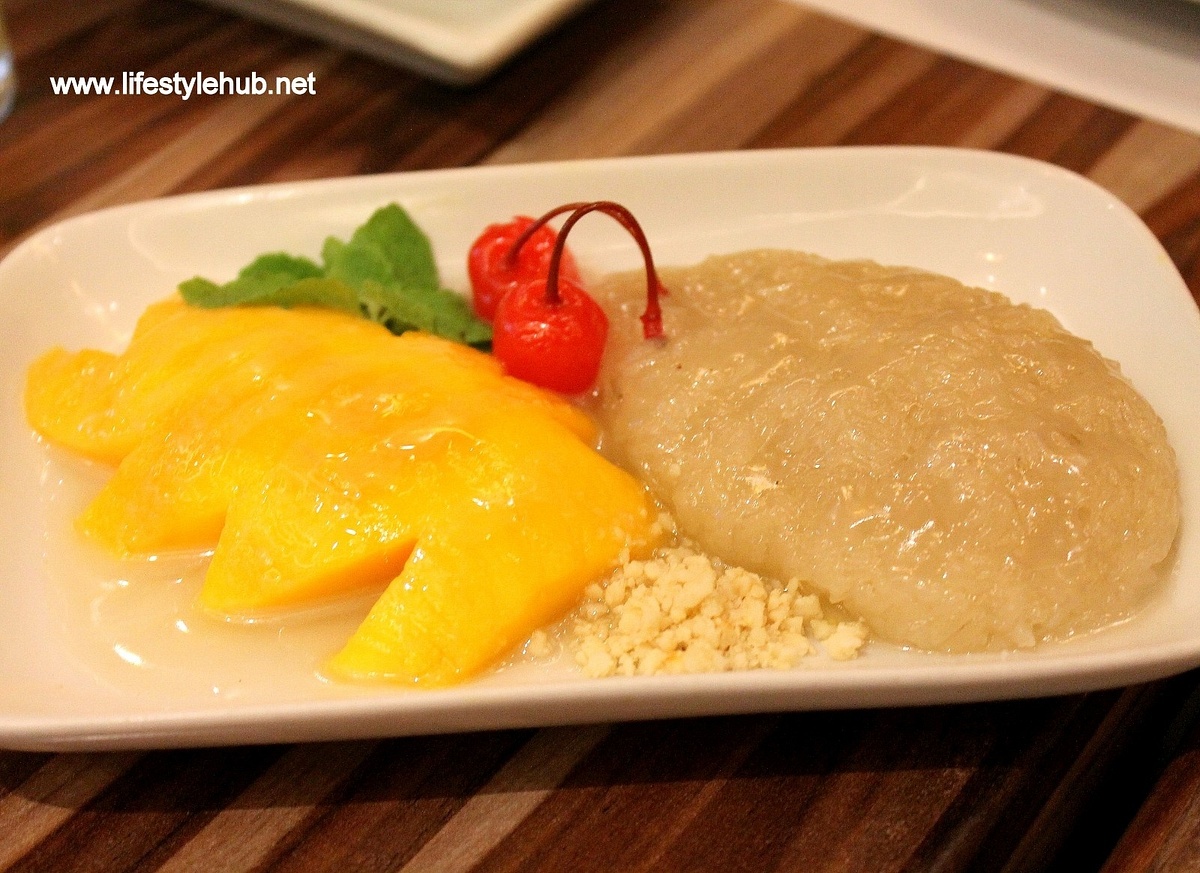 The Kao Niew Ma-muang, or what we know as Sticky Rice
While waiting for the dish to come one after the other, we enjoyed Silom's refreshing Lemon Grass Iced Tea. It was my first time to consume a beverage with lemon grass but borrowing this medicinal plant from being a dish ingredient to providing flavor to a drink is an excellent idea.
Of course we did not leave
Silom
without dessert. The Kao Niew Ma-muang, or what people know as Sticky Rice, is a treat! The ripeness of the mango matched perfectly with the sweetness of the glutinous rice. Capping up our flavorful visit to Thailand is the simpler version of the halo-halo or the Tam Tim Grob (Water chestnuts soaked in iced coconut milk). Our second dessert also did not disappoint.
With a 4-page menu ready to delight you and your family, Silom's toned down approach to the not-so-simple Thai food can absolutely provide the Asian feast you long for. Visit them at the second level of SM Bicutan's main building to book an instant and a sumptuous food trip the Bangkok way.