Pan de Manila introduces Pan de Donuts
4:47 PM
Our beloved Pan de Sal is taking the spotlight in Pan de Manila's 153 stores. Everyone loves a freshly baked bread from old-style brick ovens. Something new is coming out from the kitchen of Pan de Manila though, an indication that our favorite bakeshop is capable of mixing the old and the new.
We welcome- the Pan de Donuts.
Don't mistake this to be another global take of donuts. Mari Sebastian, marketing manager of Pan de Manila explained that the Pan de Donuts is the Filipino version of the confectionery wonder. "This is why we have Filipino flavors such as Polvoron, Ube, Chocnut, Pili and more," Sebastian explained. Their goal is to give us something Filipino for us to reminisce childhood memories with homegrown tastes in donut desserts which include Cocojammers, Ubelicious and Chocnut Crumble.
For the health conscious, Pan de donuts are also a better alternatives as they are baked, not fried. Thus, reducing the use of oil.
Now, we have something to match Finland's Lihapiirakka, Germany's Berliner, Italy's Zeppole or Poland's Paczki. We have now the Pan de Donut. You can go ahead and experience the latest food craze.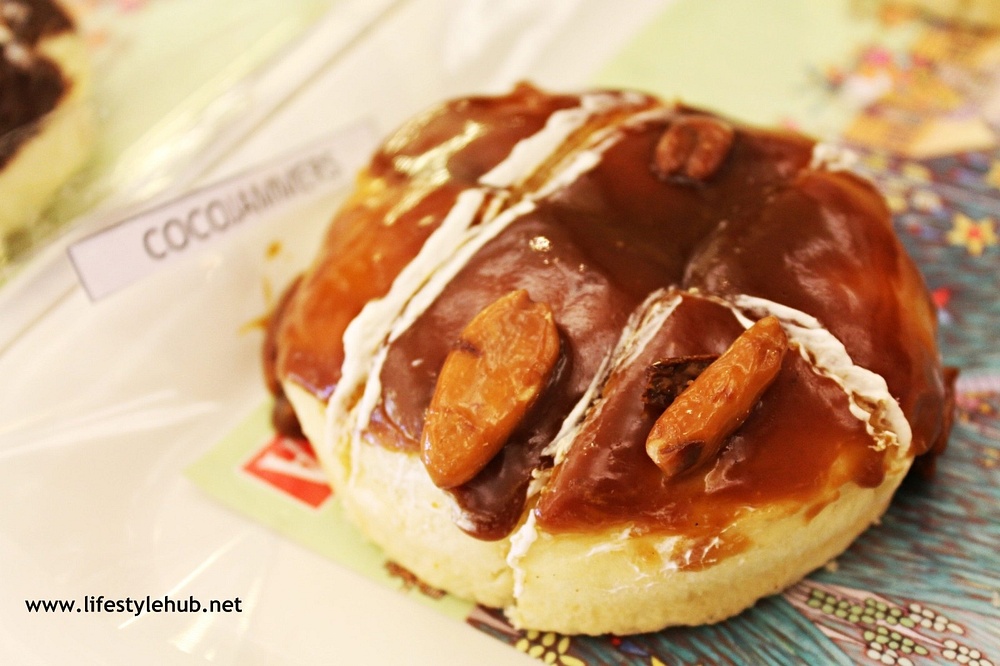 Cocojammers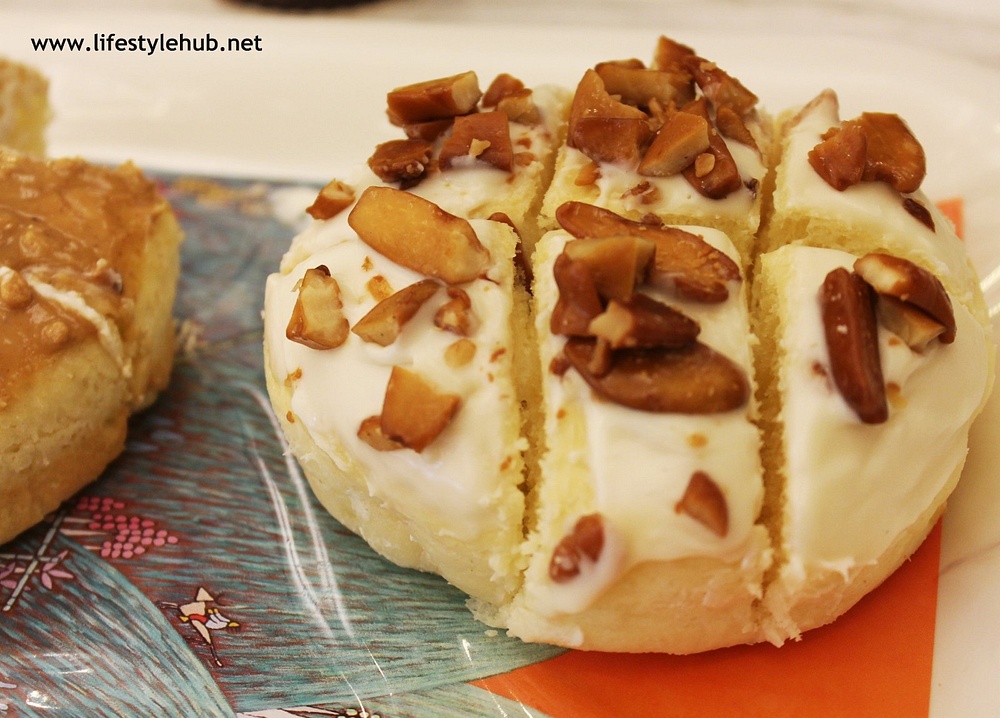 Piling-Pili with Pili nuts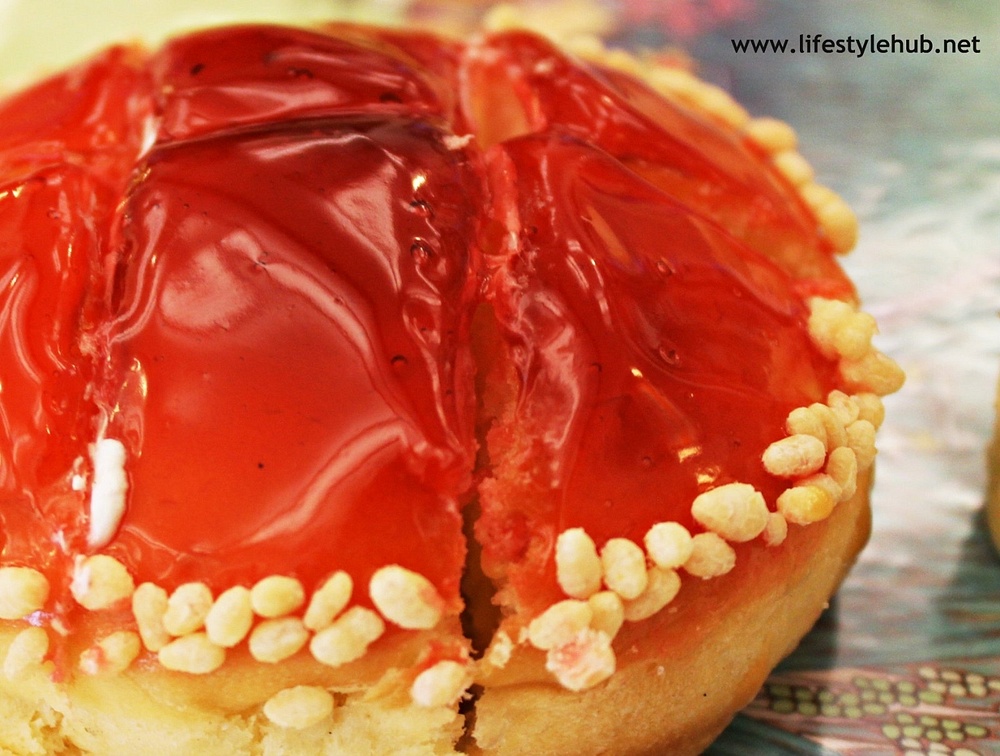 Berry Strawberry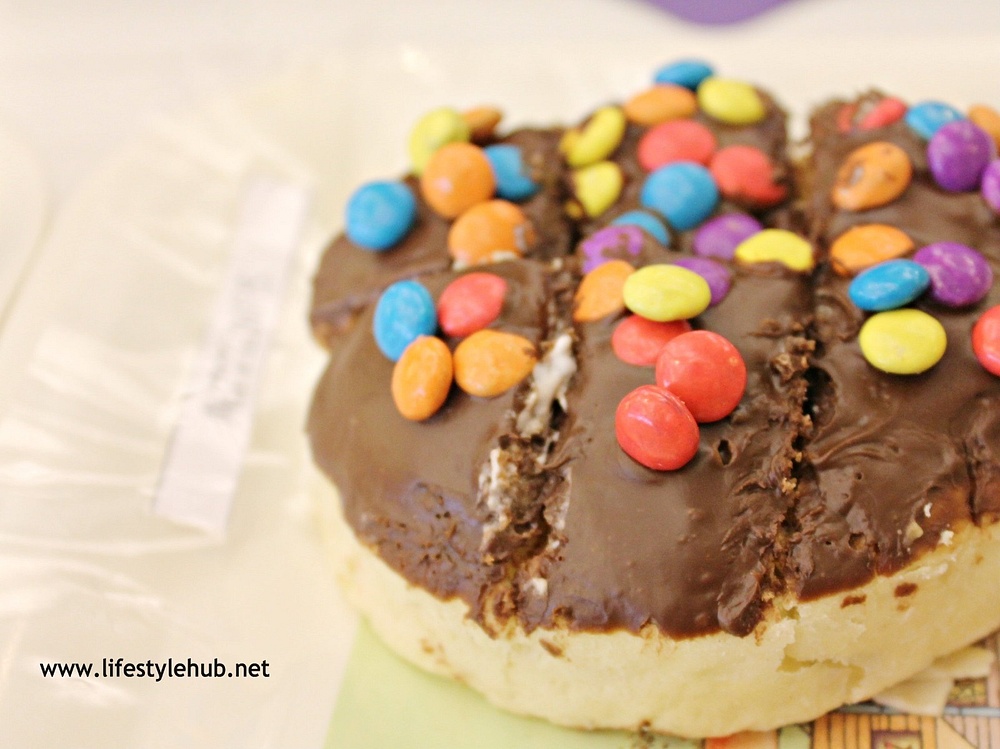 Nippy Nips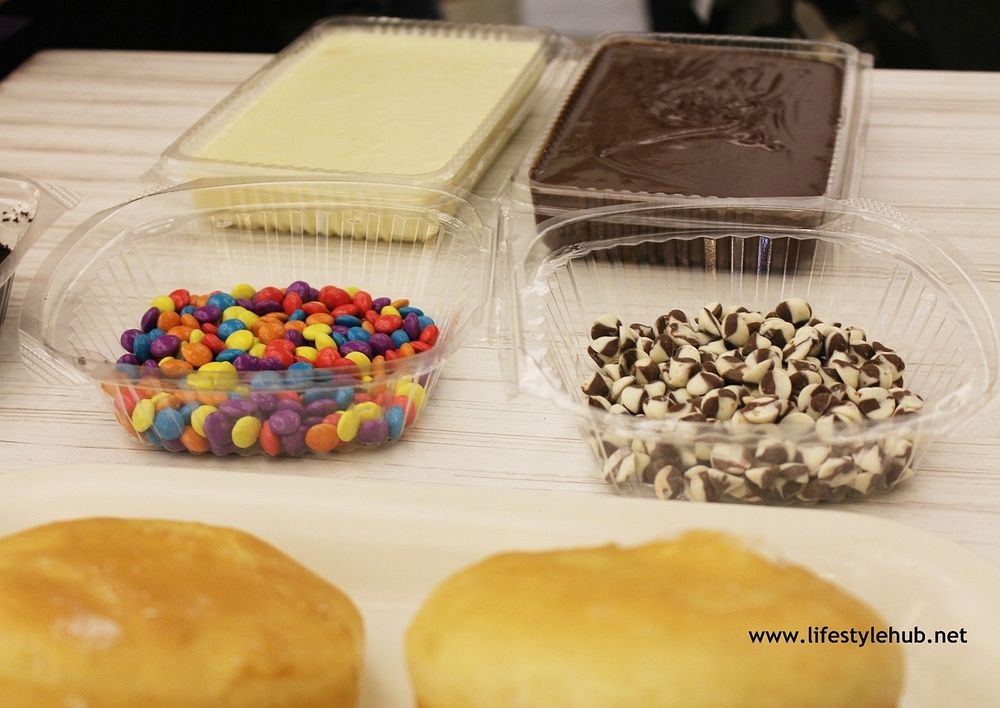 We are excited to make our own Pan de Donuts!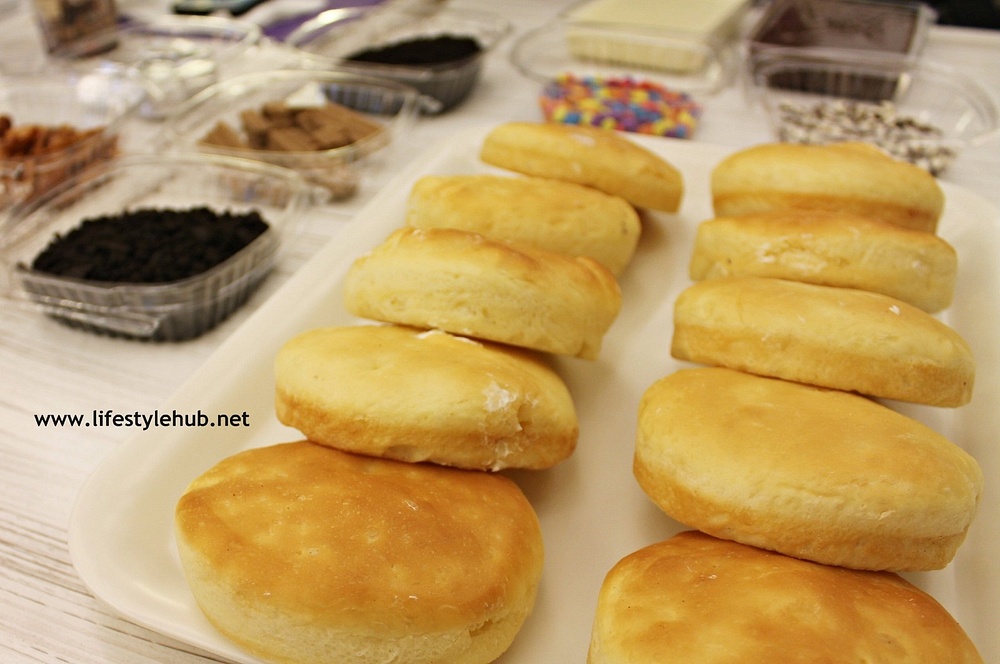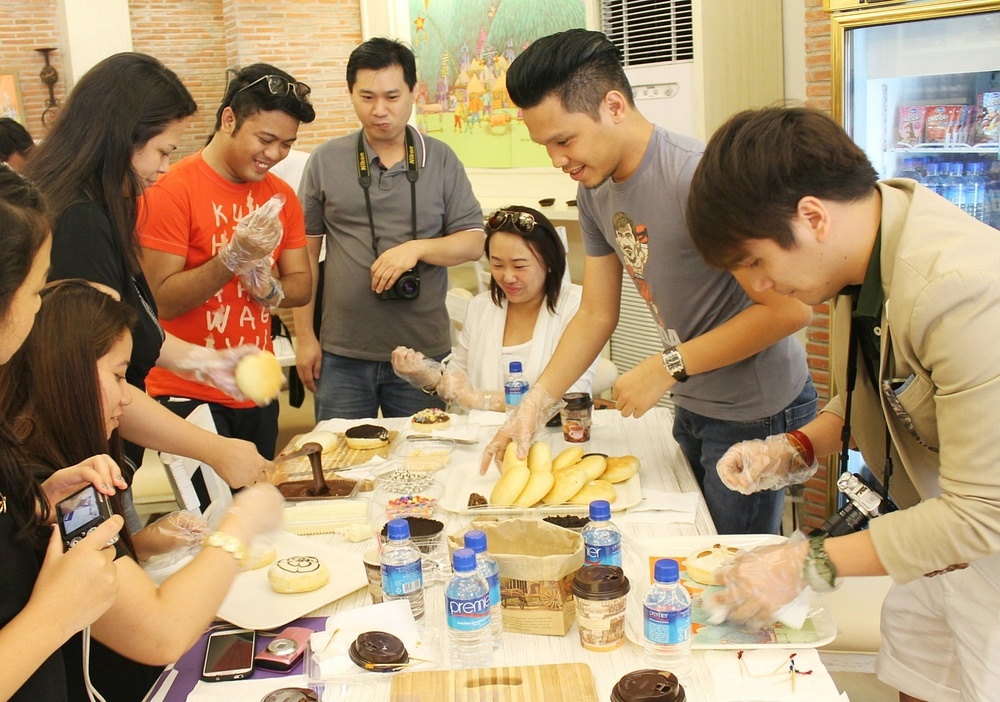 Me and other bloggers are given 1 hour to come up with our own donuts designs.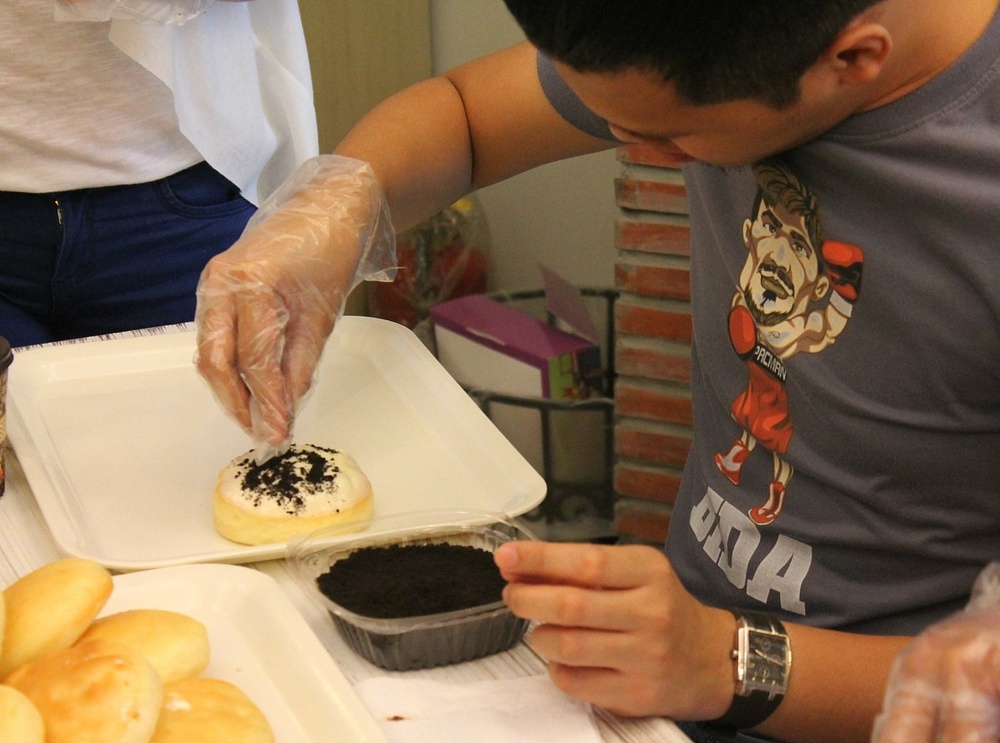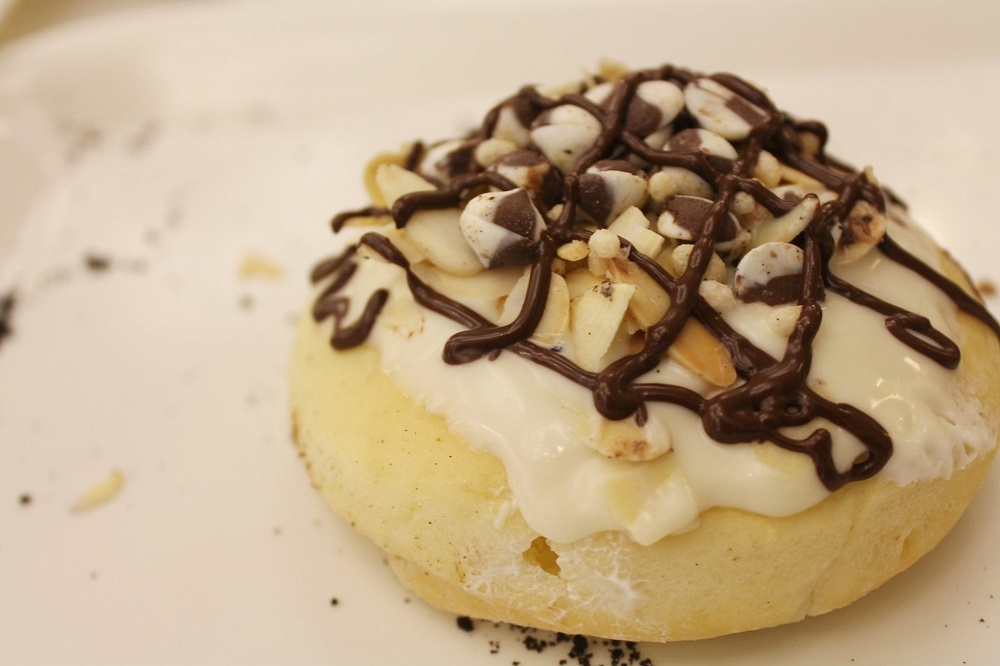 My first donut: Choco Delight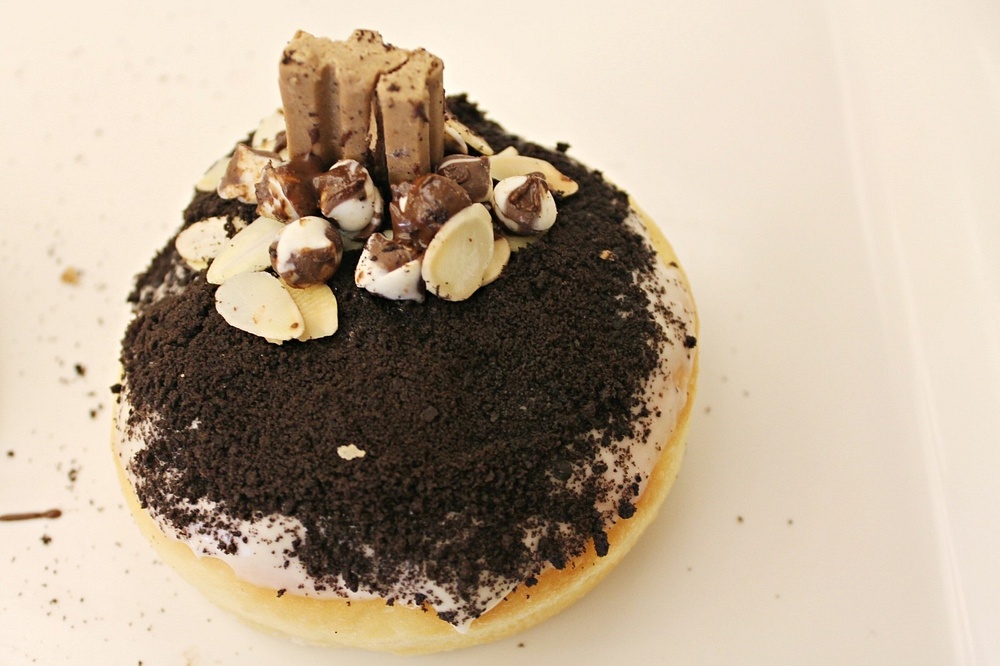 My second donut entry is Yolanda-inspired which I gave the name "Donut Worry".
This won 3rd place!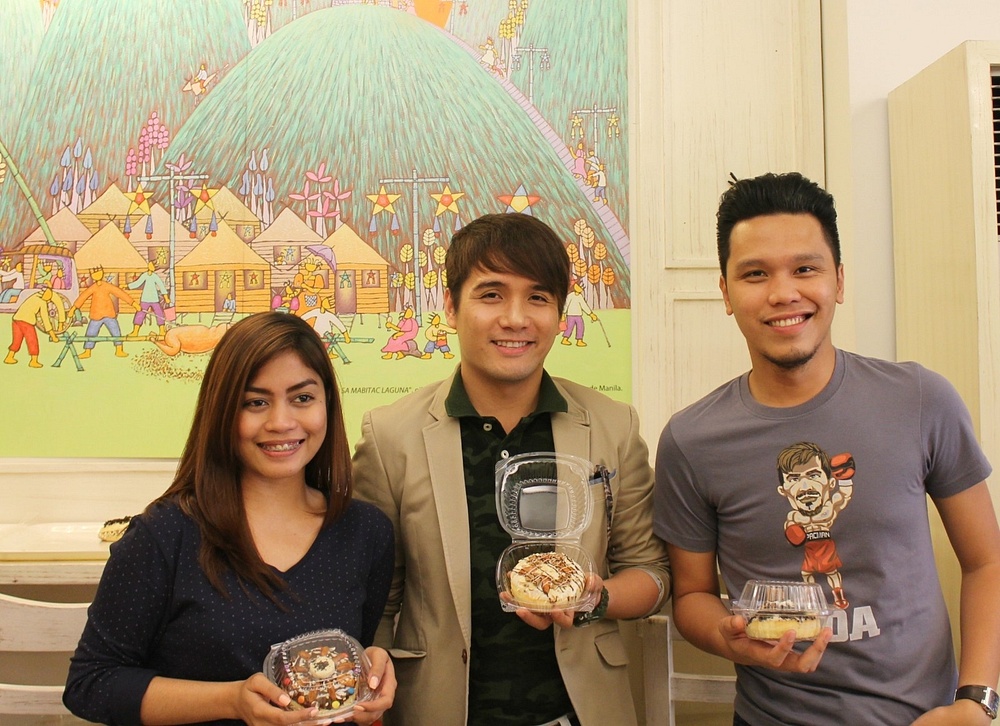 Me and the other two blogger winners of the Pan de Donut making contest