Dazzling sets wow audience as Resorts World Manila crowns new ambassadress
3:50 PM
It was a whirlwind engagement of 4 runways where we saw the 20 candidates of Miss Resorts World Manila 2013 parading in their navy outfits, goddess of the sea dresses, sexy flora and fauna fantasy costumes and elegant fairy tale gowns. It was quick but it was a way for the girls to show their flexible ramp skills and grace under pressure in stunning runway sets.
In the end, Nikita Pia McElroy, a professional model, surprised the audience by winning the 4th Miss Resorts Word Manila title. Nikita, African-American in descent combined with her Filipino roots, was not a favorite in the contest. In a field of mestizas and with Resorts World wanting a true Filipina beauty for their ambassadress, Nikita's win maybe considered a breakthrough.
Miss Resorts World Manila Nikita Pia McElroy is joined by the
First Runner-up Avonlea Paraiso and Second Runner-up Natasha Julian.
All photos in this blog entry are owned by The Lifestyle Hub.
In the final question and answer, Nikita described herself as "driven" when asked one adjective which best represents her character. "I make sure that I give my 100% in everything that I do," the new Miss Resorts World Manila shared. Nikita also won the Challenge for a Cause contest which asked the ladies to sell coronation night tickets to help the rebuilding of communities affected by typhoon Yolanda. In total, the ladies collected PhP600,000 in ticket sales and sponsorships. The amount was doubled by Resorts World, putting the total cash donations to PhP1.2 million.
Avonlea Paraiso, meanwhile, also a professional ramp model finished as the First Runner-up after picking the same question. "I describe myself as humble. Regardless of what the outcome of this pageant will be, I will return home grounded, win or lose," Paraiso said who was also chosen as the Miss Photogenic.
Early favorite Natasha Julian wobbled in her final answer but still managed to rank as Second Runner-up. Julian was asked how she defines a winner. She explained that she will still go on and will still be proud of herself regardless of the results in the contest.
Beauty pageant veterans Samantha Purvor and Jayzel Arrozal, meanwhile, got surprise Third Runner-up and Fourth Runner-up placements. Miss Philippines Water 2012 Samantha Purvor posted an excellent response to her final question on what could be her advantage over the other candidates. "Most of you may notice I am not the prettiest here, nor I am the smartest. But my advantage is my ability to maintain a good balance of both. A girl must have enough of both to succeed in life," she said.
Meanwhile, Miss World Philippines 2011 4th Princess Jayzel Arrozal offers her win to her loved ones after being asked on what will her first activity be should she be crowned Miss Resorts World Manila. "I will celebrate it with my family and friends. What's a victory if you don't have anyone to share it with," she articulated. The former Binibini also won 2 major awards: Best in Swimsuit and Best in Talent.
Providing a spectacular show of stunts and magic, Resorts World Manila's Bar 360 performers gave musical performances led by homegrown talent and Voice of the Philippines Grand Champion Mitoy Yonting. With Las Vegas-type circus acts backgrounded with marvelous animations on Asia's largest LED screen, Miss Resorts World Manila lives up to its reputation as the grandest local beauty pageant. Last night's show was its fourth beauty contest and Resorts World promises to come back with a better year in 2014.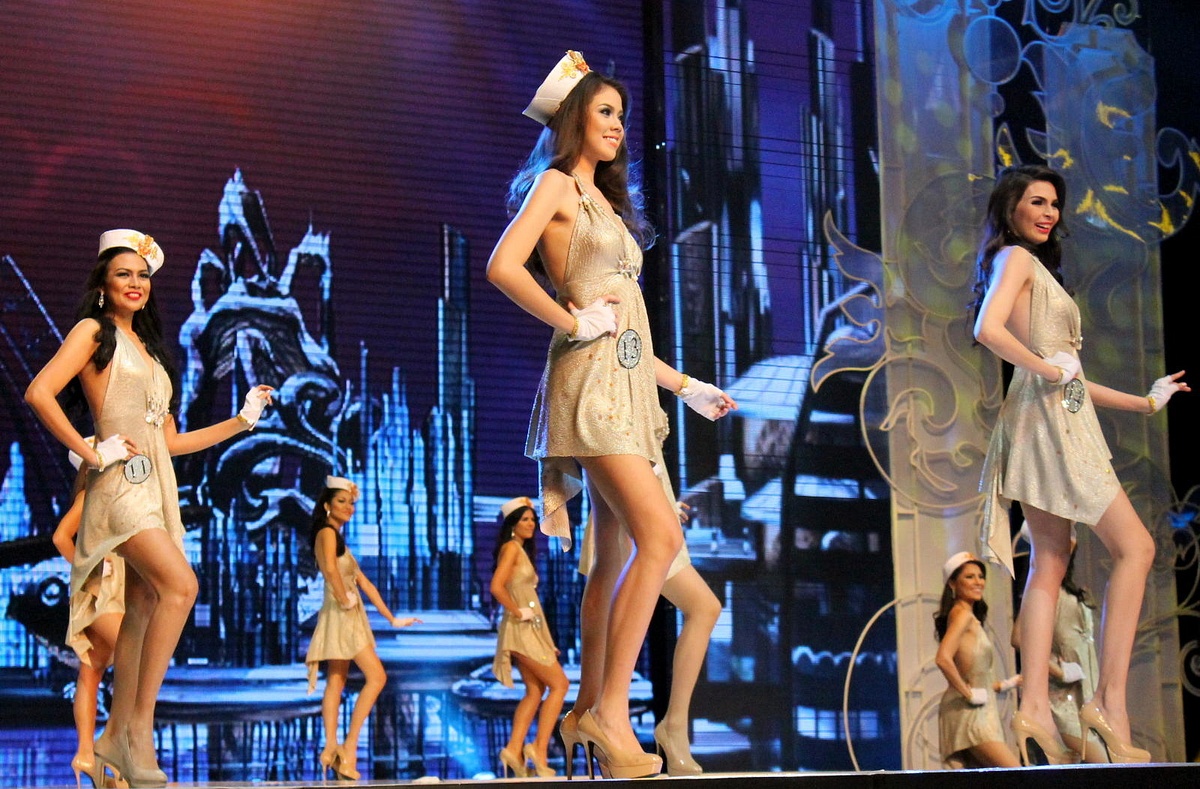 The girls opening the show with their navy-inspired dresses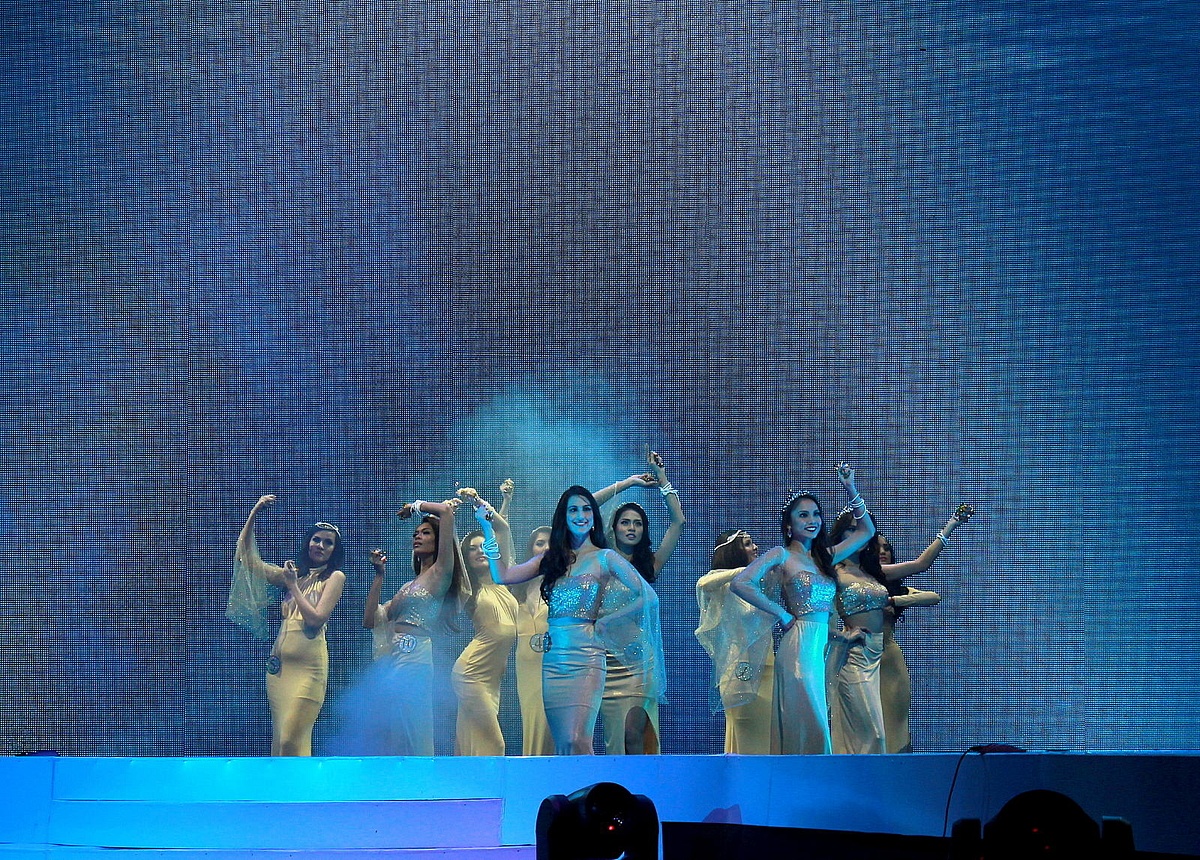 The candidates dressed up as sea godesses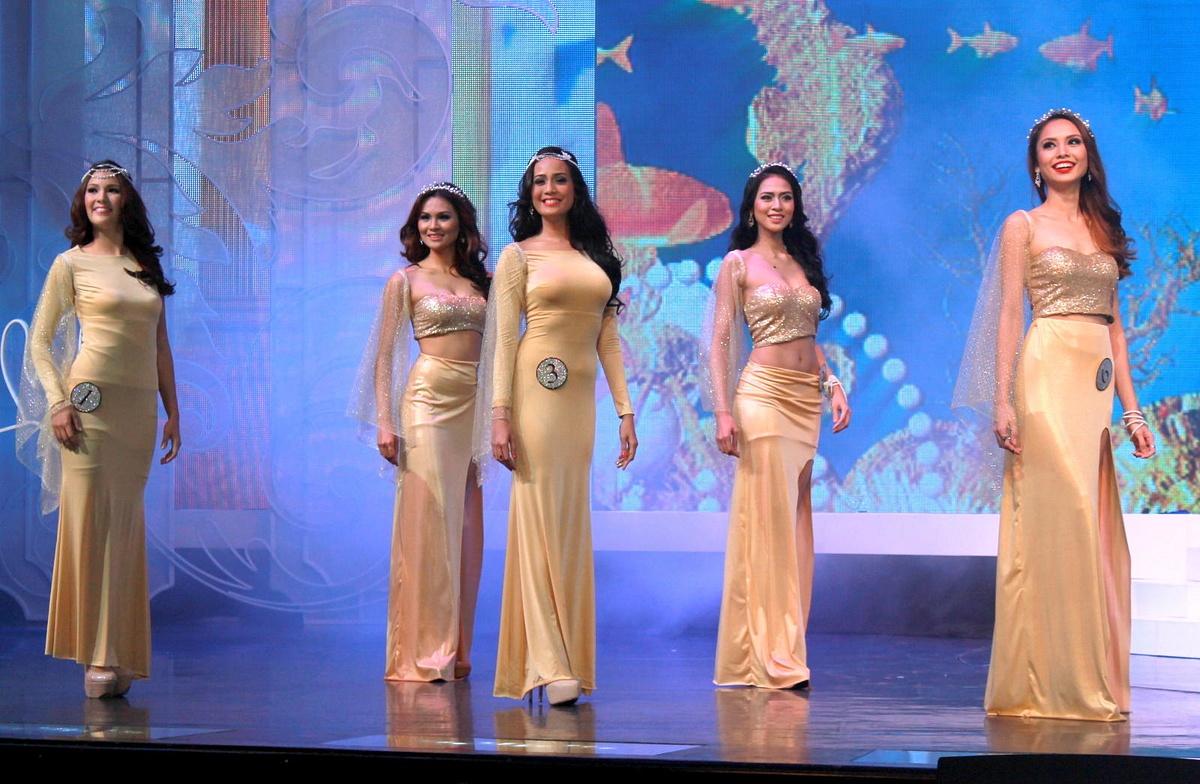 Second runway: Under the Sea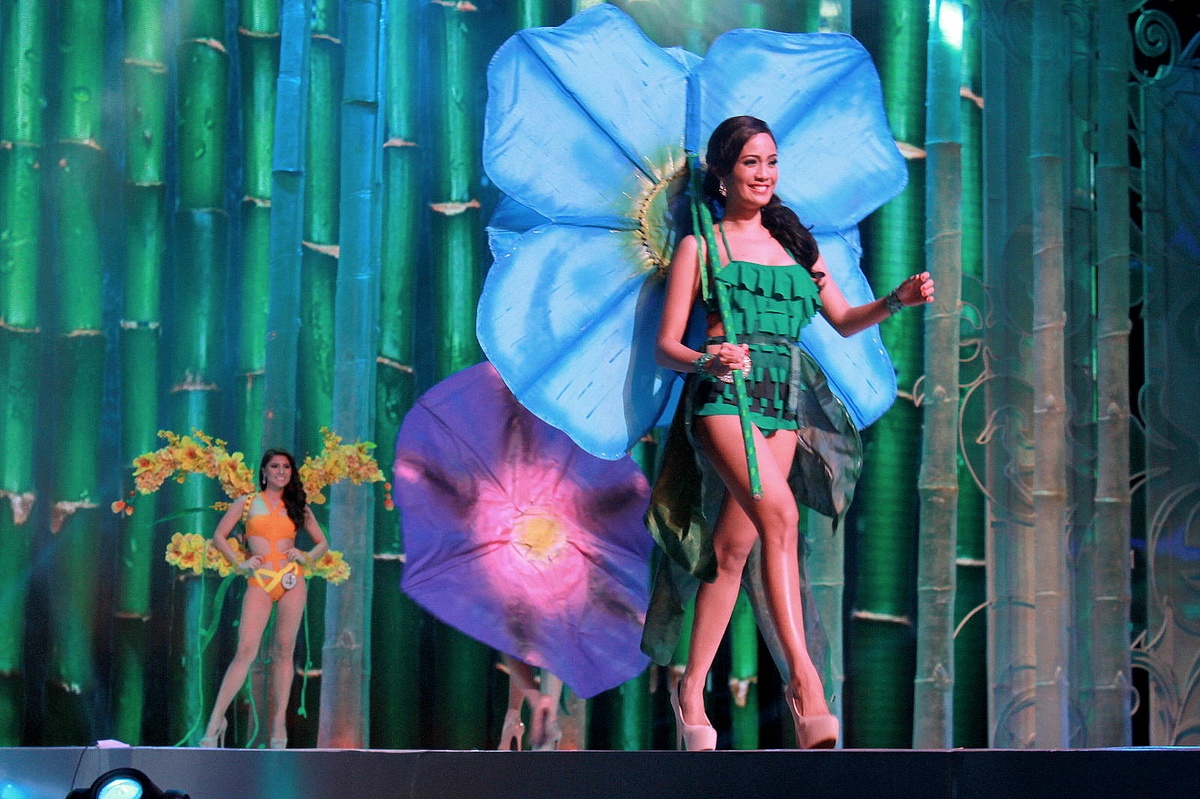 Starstruck alumnus Rhea Nakpil during the fantasy swimwear segment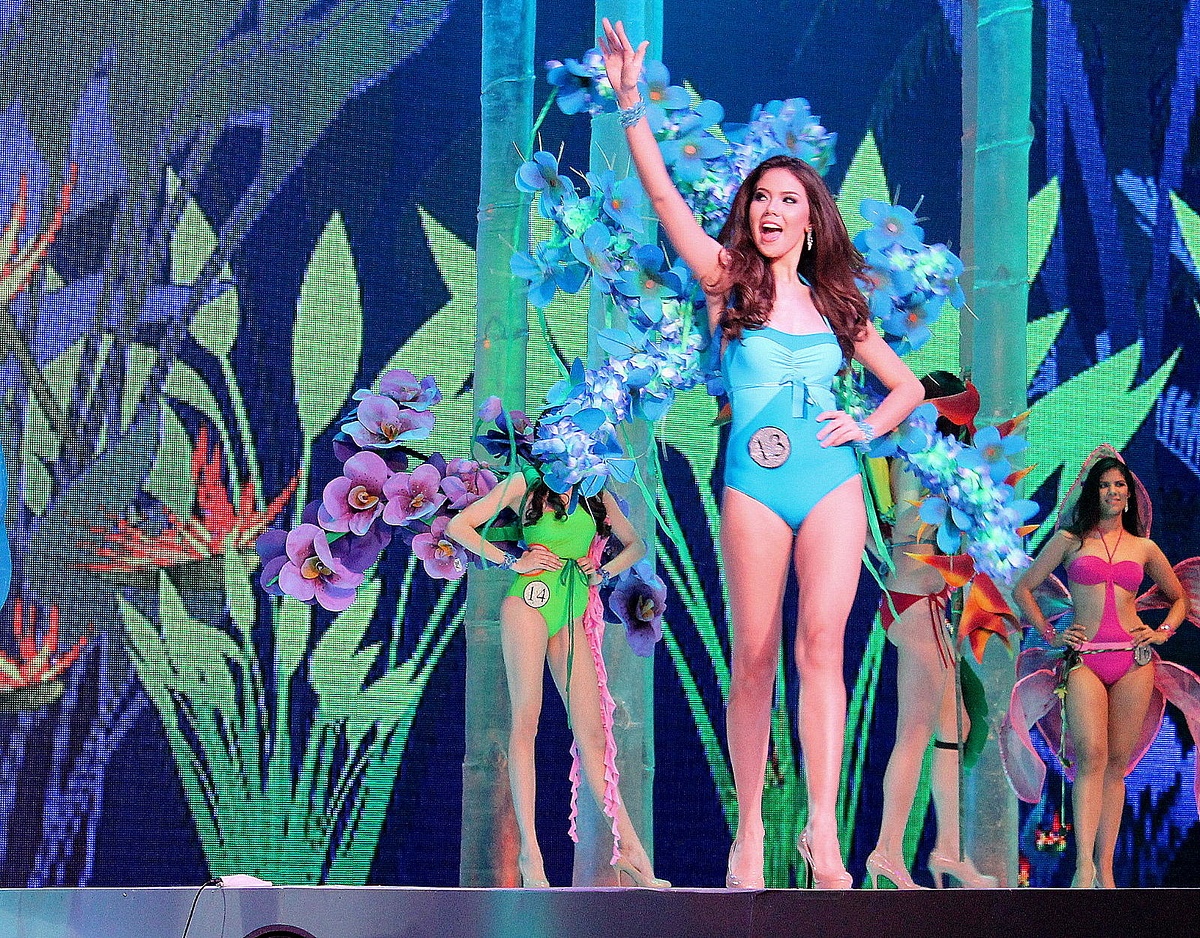 Crowd favorite Natasha Julian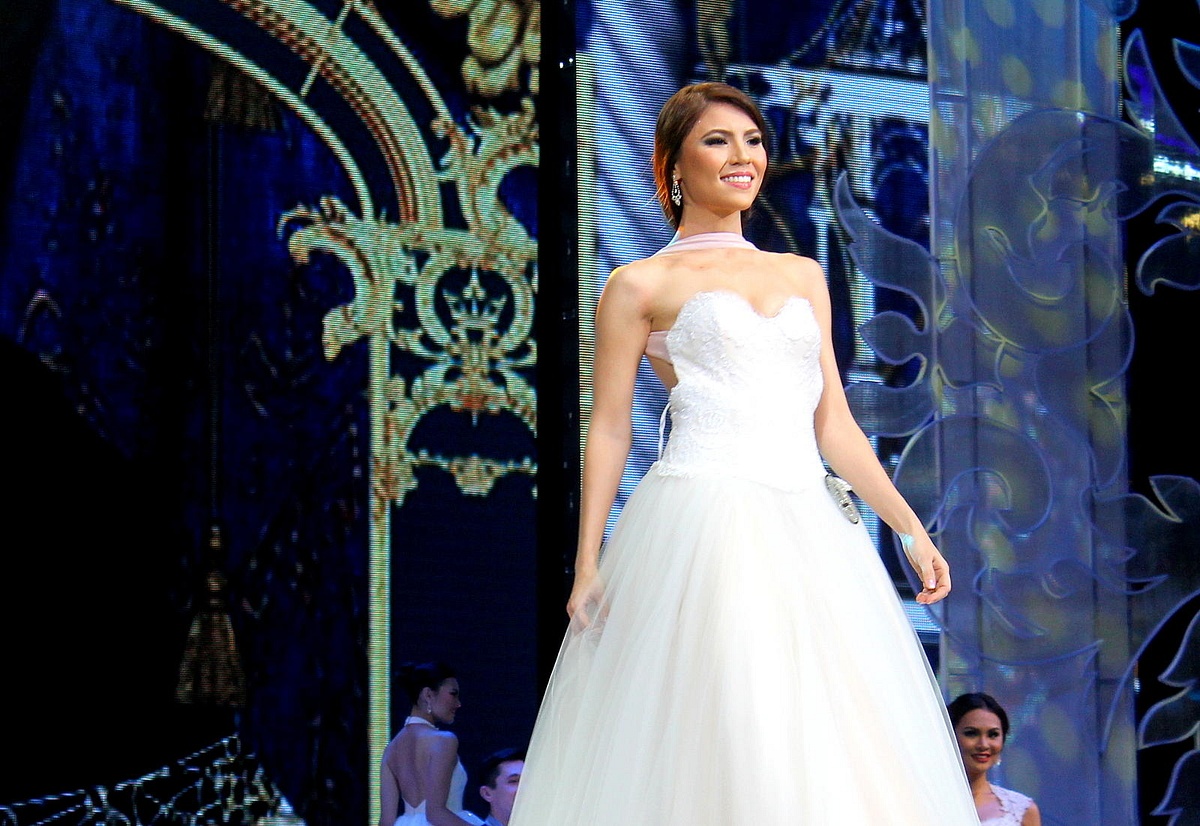 Third Runner-up Samantha Purvor in her gown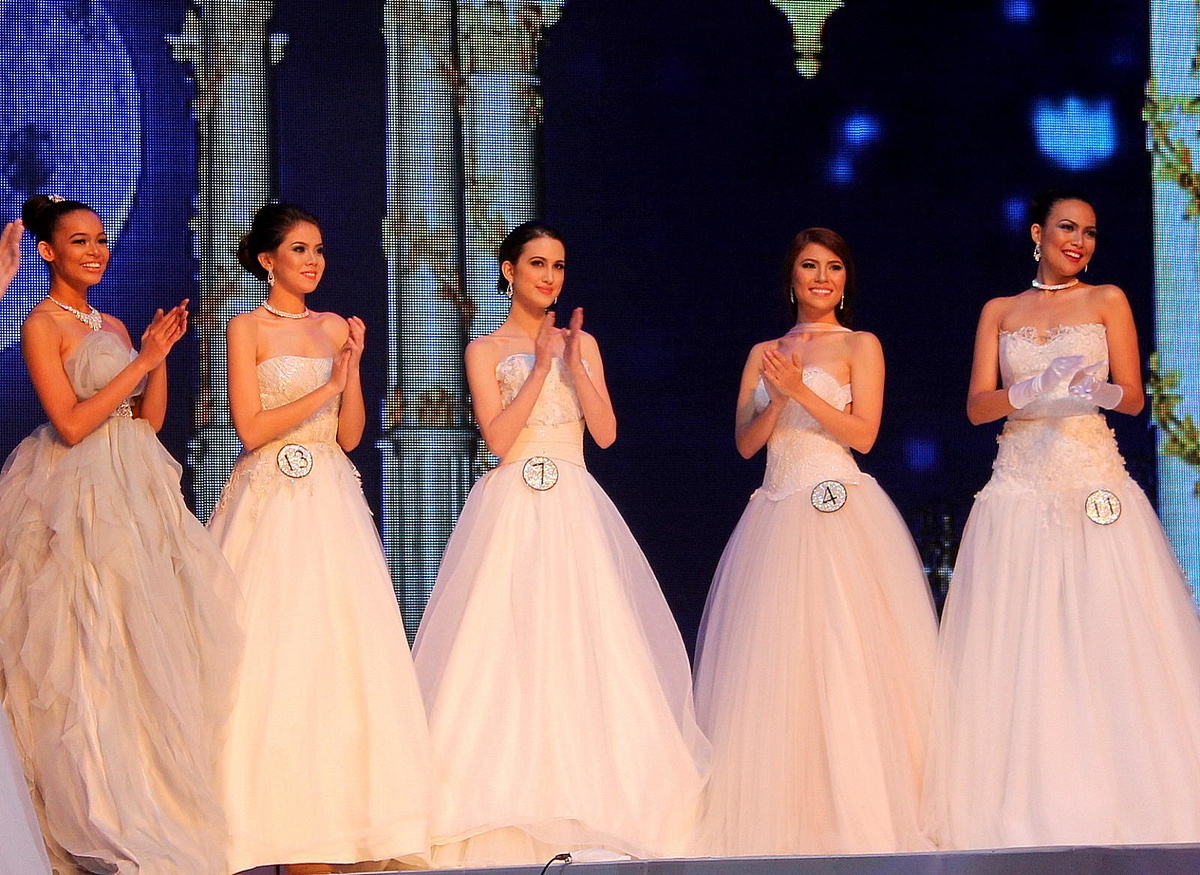 The top 5 finalists: Nikita McElroy, Natasha Julian, Avonlea Paraiso,
Samantha Purvor and Jayzel Arrozal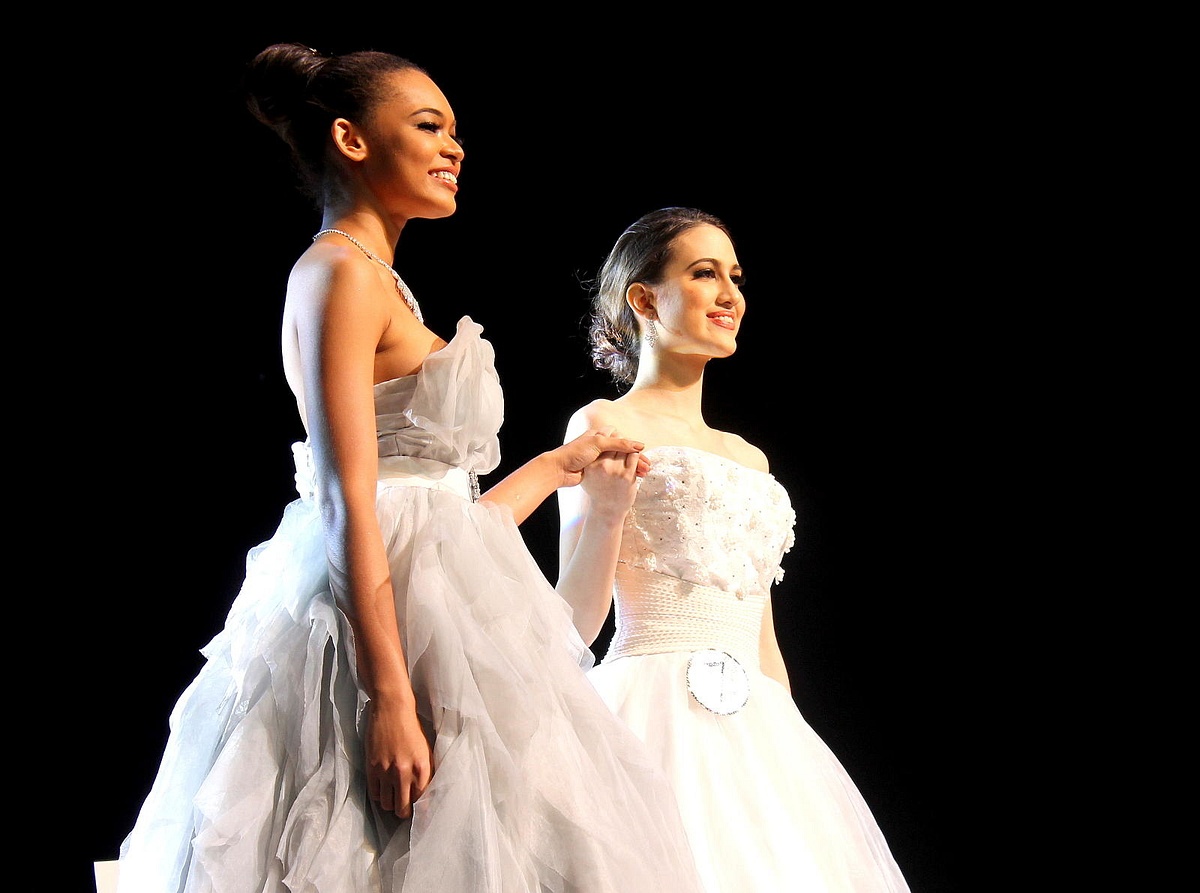 Nikita and Avonlea moments before the results were revealed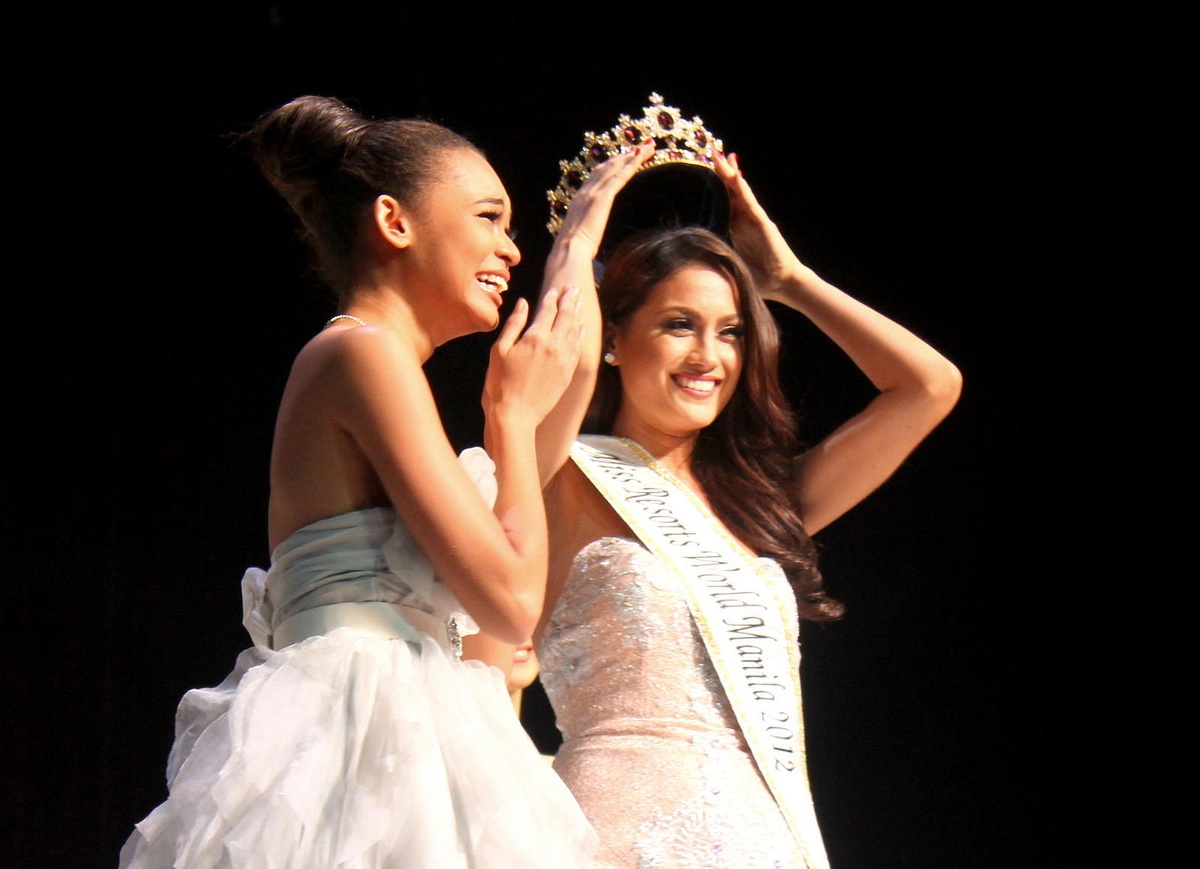 Miss Resorts World Manila 2012 Alexandra Salmeron crowns her successor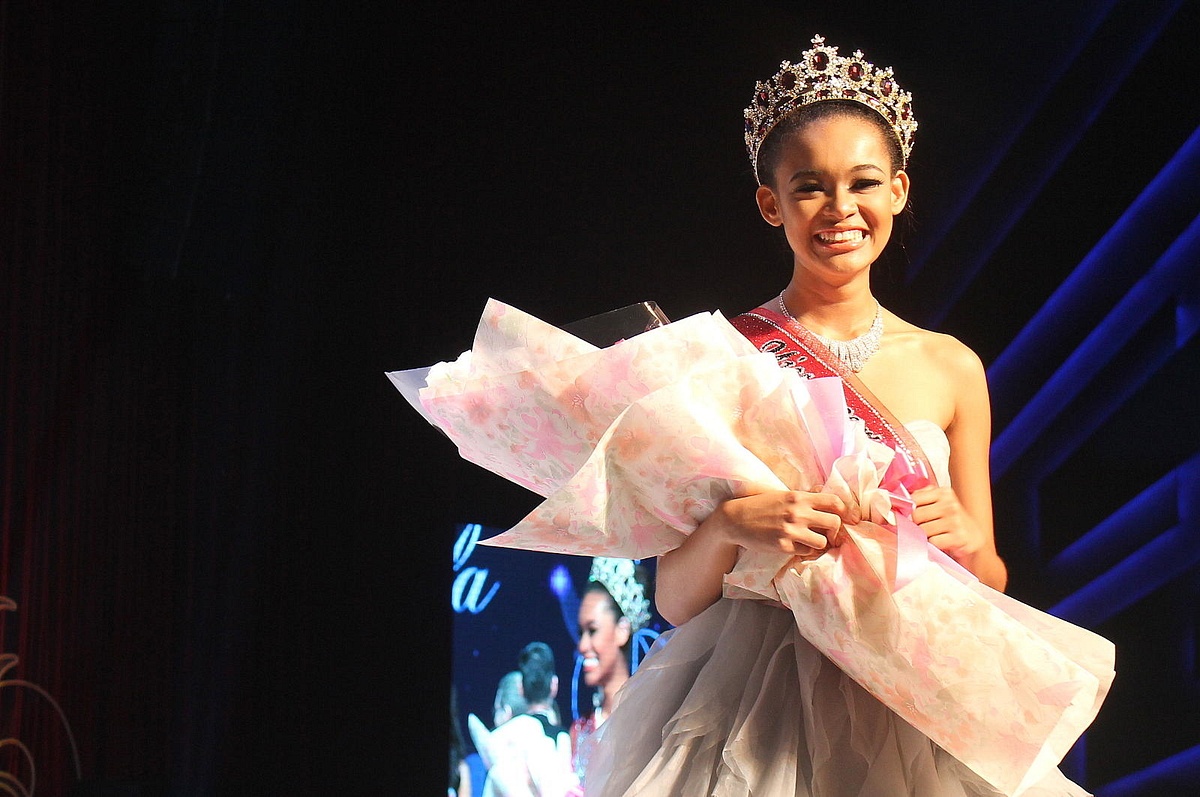 Miss Resorts World Manila 2013 Nikita Pia McElroy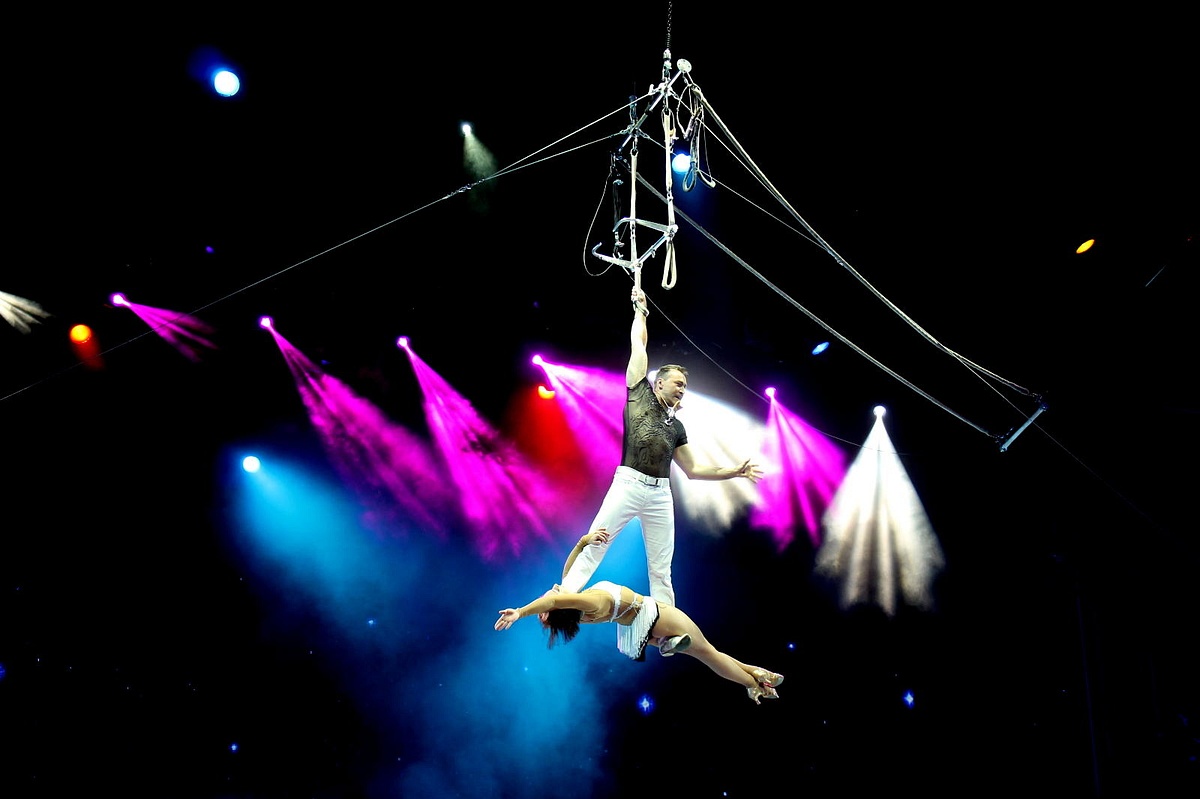 This is just one of the several stunt acts that wowed the audience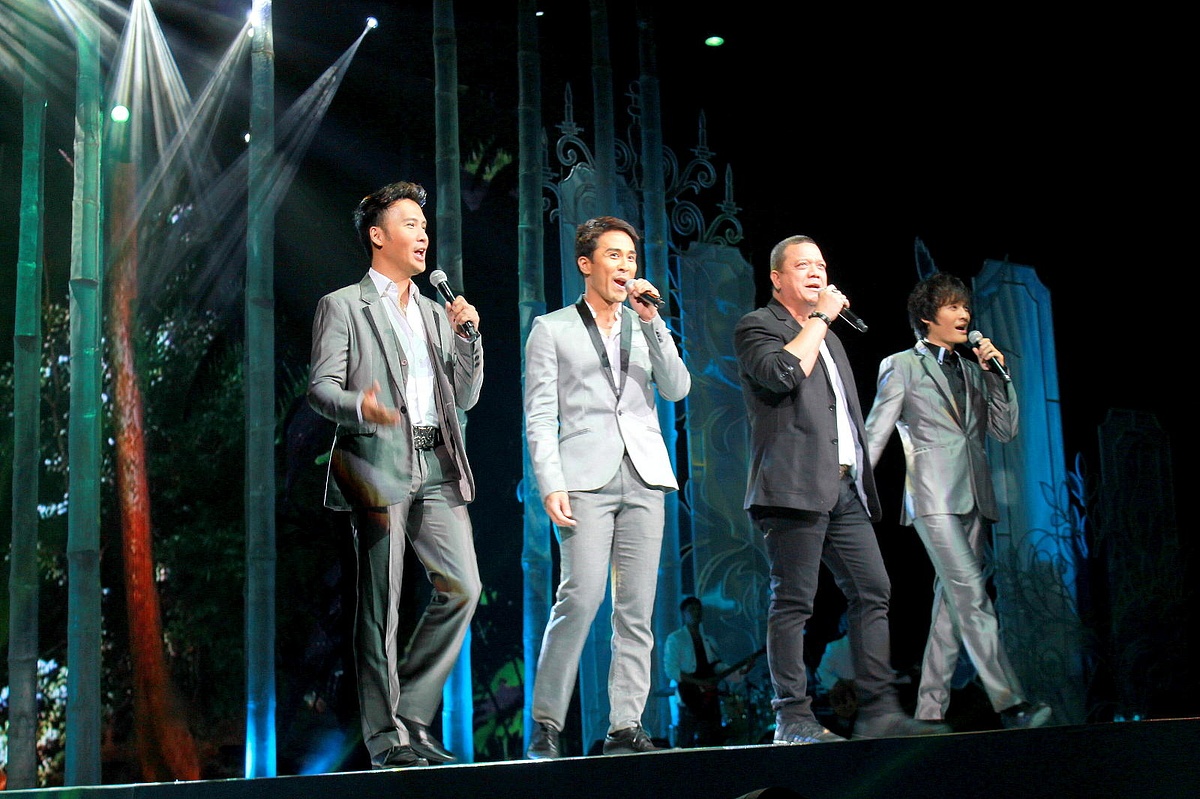 Bar 360 performers Primo joins the Voice of the Philippines Champion
Mitoy in one of the production numbers