Tak Shing in Greenhills pioneers electric massage therapy in the Philippines
2:30 AM
Swedish, Thai, foot spa, hilot- these are the kinds of massage we see commonly in spas but according to therapists, there is nothing really definite about massage. May it be the amount of pressure, or focusing on a certain part of the body, the amount of strength in stretching up to the type of oil used- the right massage should always be customized to the person receiving it. And then there are discoveries and innovations.
Electrical stimulation, as the name suggests is the use of electricity to relax our muscles. It felt awkward and quite scary at first but before you close this blog, my first electrical massage experience at Tak Shing Health Care and Beauty Center in Annapolis, Greenhills actually came out pleasant.
I was running late for my appointment at Tak Shing together with other bloggers. I have to skip the crazy EDSA traffic from Magallanes in Makati to Annapolis so I opted to sacrifice being squeezed in the MRT instead. This massage should serve its purpose I thought but I was actually doubtful if my body can adapt immediately to those electric currents which will run around my body.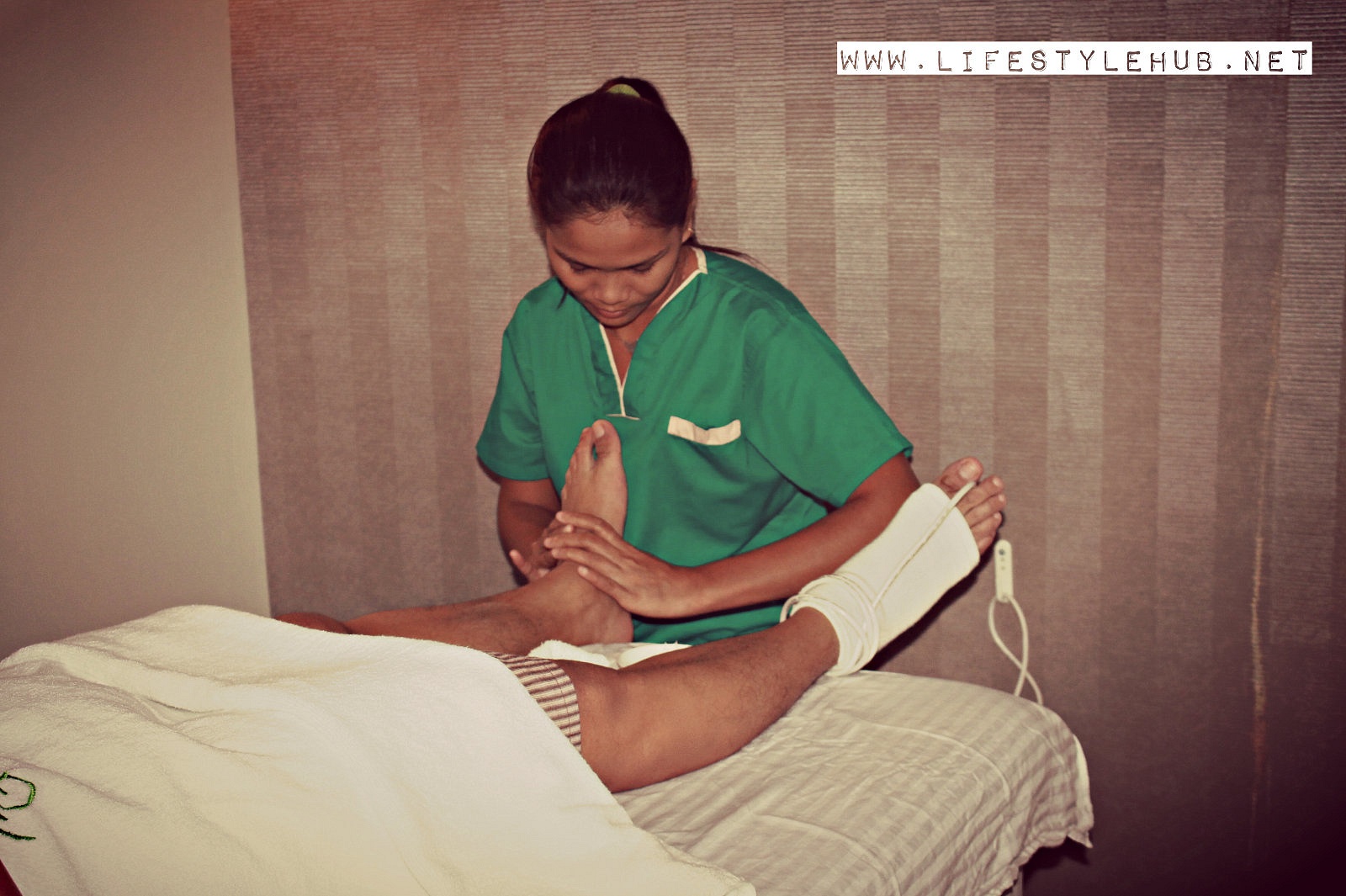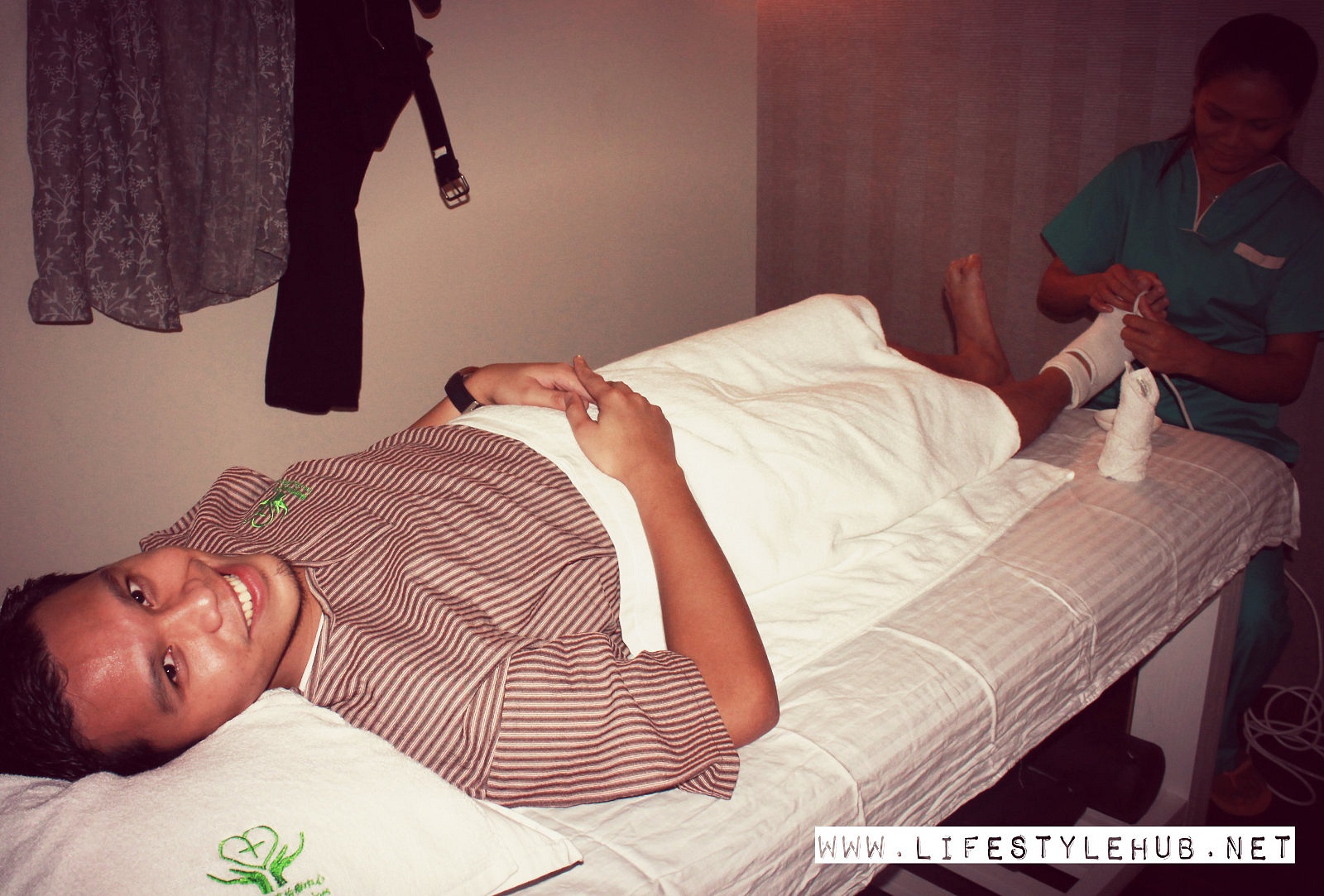 I arrived in Annapolis 90 minutes later after a grueling two transportation transfers but I am still not sure yet if Tak Shing's massage can calm me down. Miss Anna King, the spa's owner, graciously welcomed me to the clinic and introduced me immediately to one of her therapists. A wire was inserted in between my toes on my right feet while she started massaging my left foot. And then a flashback.
Two months ago I was nearly electrocuted as I was holding two metal poles in our building's cafeteria. The floor was wet and staff were cleaning the food warmers. That time, I could no longer move my hands as my fingers were locked from gripping the poles and all I can feel is the pain brought by the sudden surge of electricity. My head and legs were not affected though and I was still able to ask for help. It was nothing serious and I didn't feel any side effects after but that recall made me all the more uncomfortable while on the bed.
"Relax ka lang po sir. Naninibago lang po katawan niyo," says Ellaine, my therapists. She explained how trained she is and how confident she is that nothing will happen to us. "Before po ikaw makuryente sir, ako po muna," she quipped and I replied "Oo nga naman." She was stepping on a black mat which she said controls the amount of power that will come in. From my legs, she massaged my hand and with my request, she transferred electricity to my forehead, my nose and my cheeks.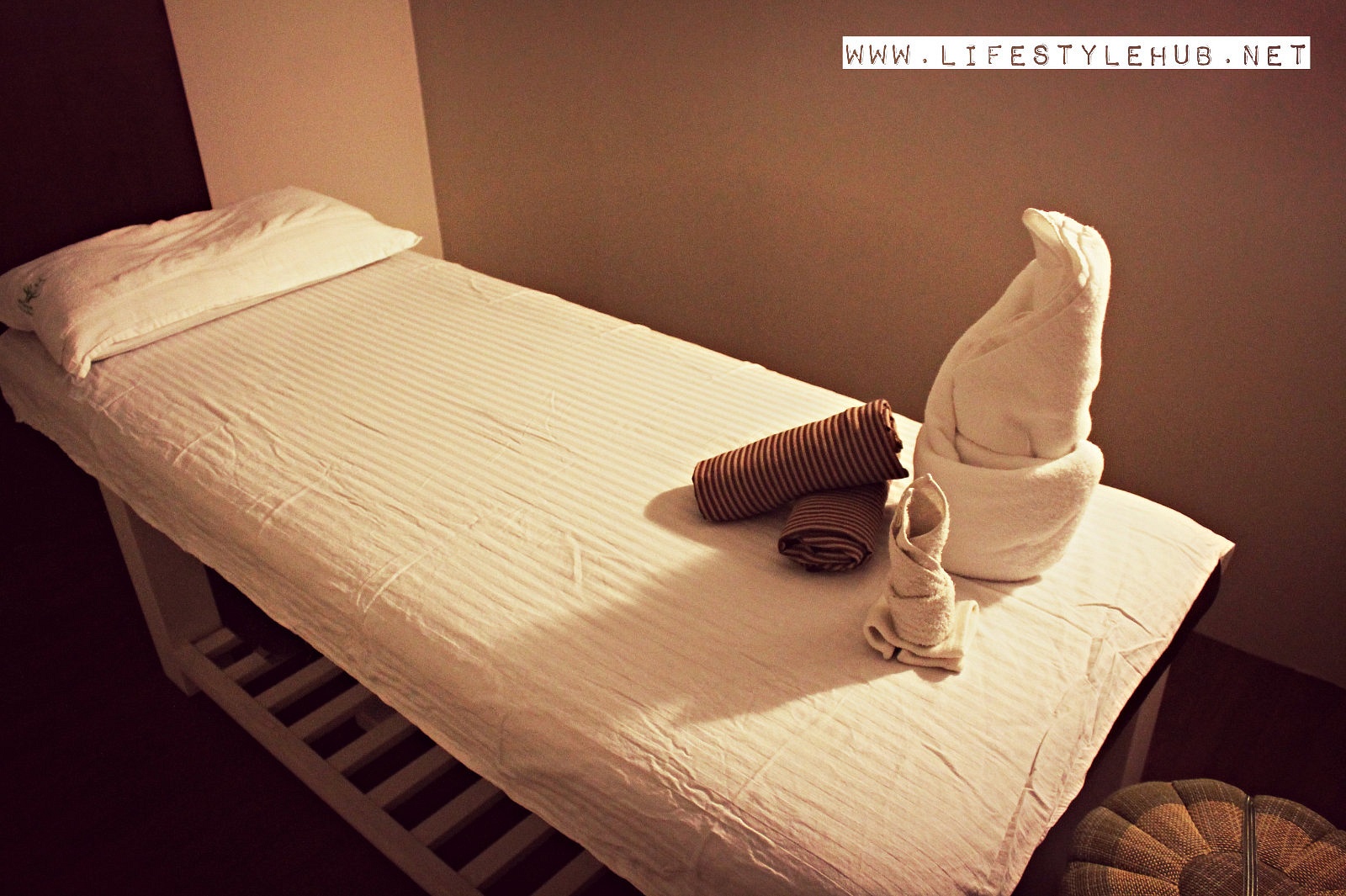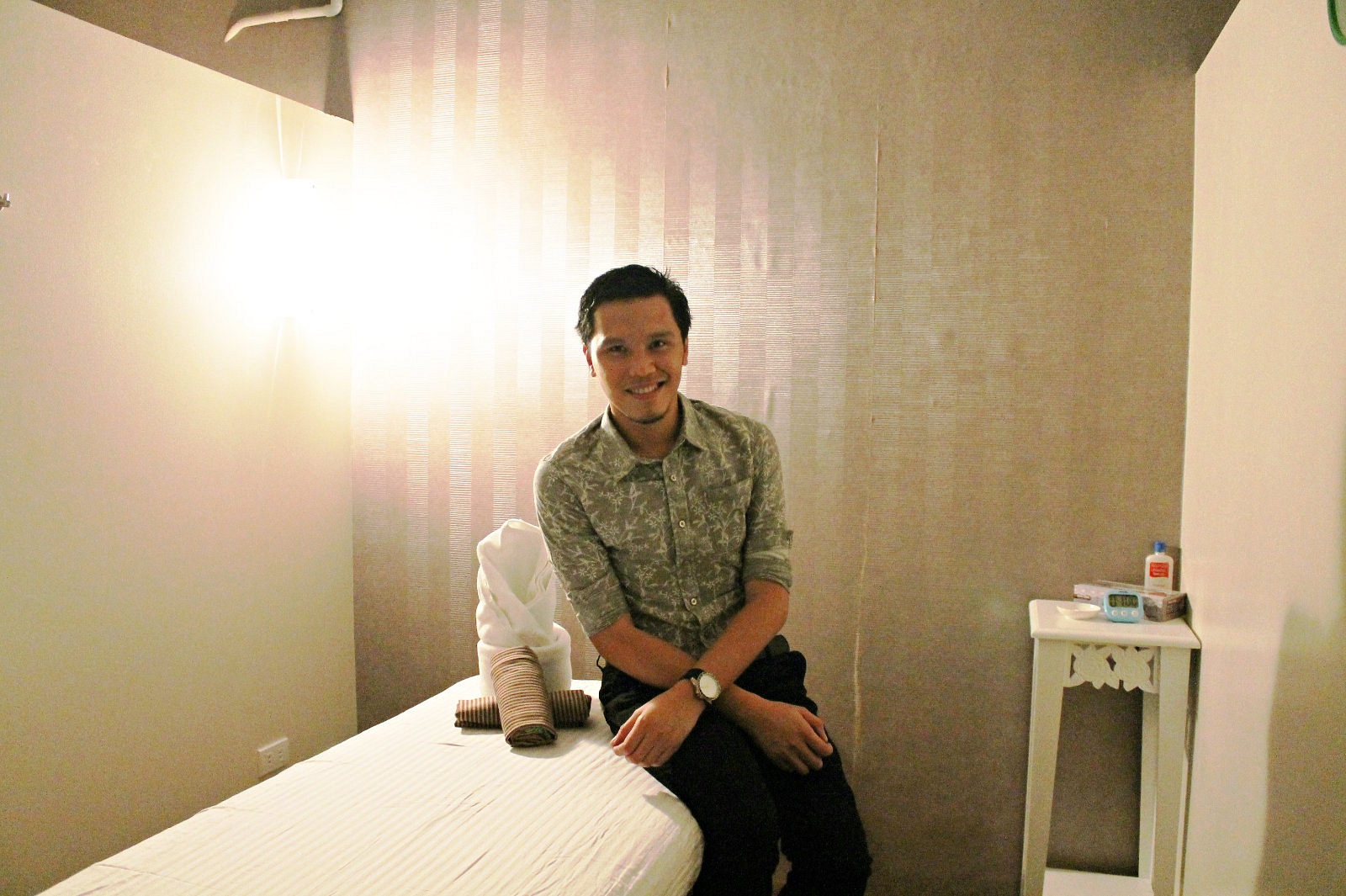 The electric current therapy, as how Miss Anna termed it originated in China. "My ailing father left for Hong Kong to find a cure for his disease and went home several months after with a renewed zeal. Massages are meant to be medicinal more than it is for relaxation. Tak Shing can give you both," she said adding that most of her clients are coming back to improve their physical conditions. Although she was quick in saying that they do not offer complete cure, the therapy is just to guide the body's recuperation from any diseases.
Tak Shing Health Care and Beauty Center in Greenhills is the first and the only of its kind in the country so far and Anna is excited to bring the clinic to other parts of Metro Manila. Visit their shop in Richbelt Terraces, Annapolis Street, just a walking distance from Annapolis MRT Station in EDSA. They are open everyday from 12 noon to 9 PM and you can book an appointment by calling 705- 7003. You can also visit www.takshing.com.ph.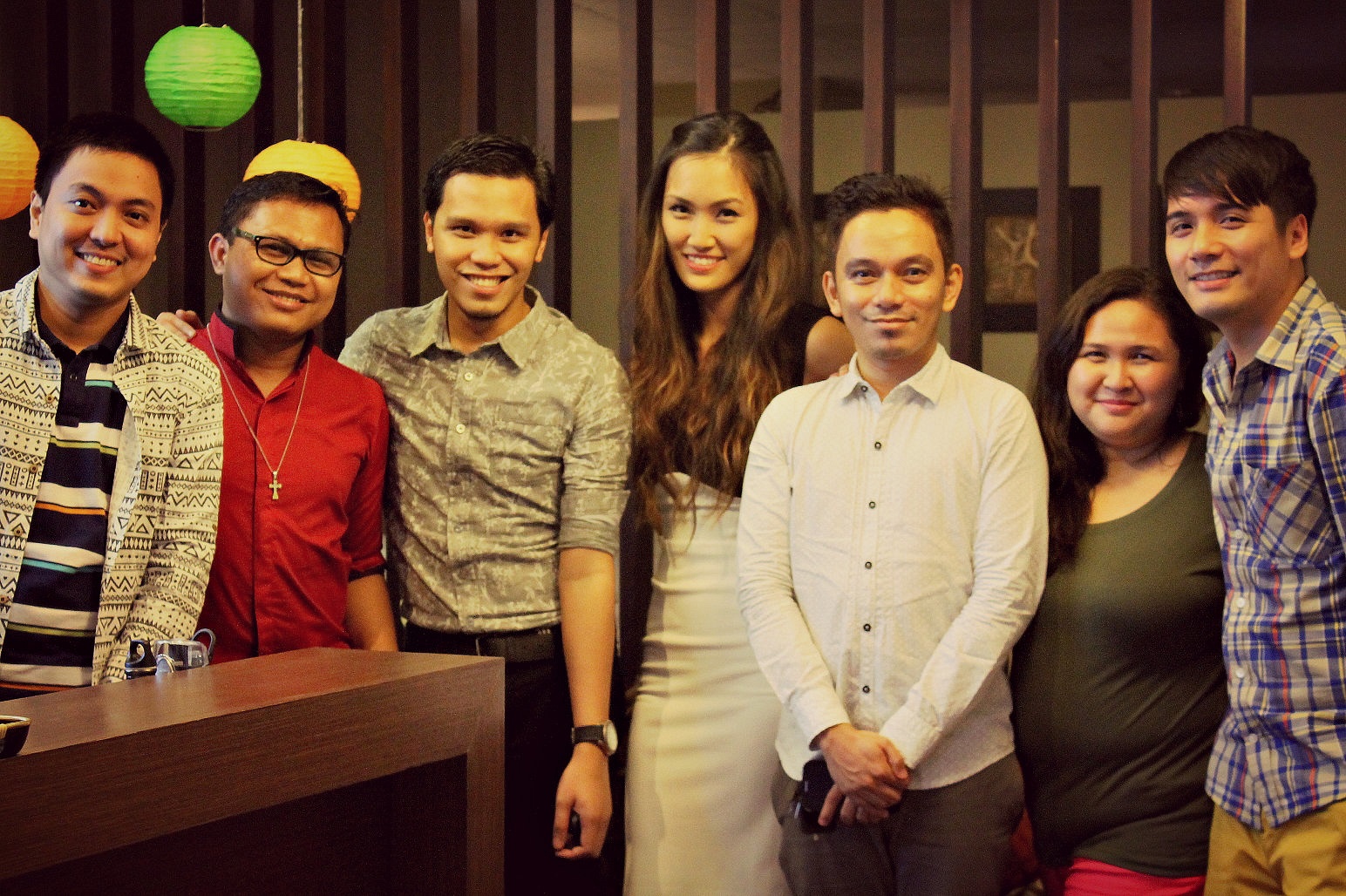 Anna King, owner of Tak Shing Health Care and Beauty Center posed with bloggers
after our electric massage therapies