'Quick Change' boasts bold and realistic narration of a predictable plot
2:32 AM
ln the advent of huge medical names like Belo and Calayan, how many scenes in Quick Change are actually realistic? Or is this a part of our society that I heard off but haven't really seen?
In the first few parts of the film, I got so weak and nauseous even to the verge of vomiting when I saw Dorina (Mimi Juareza) inject collagen to the nose of another transgender. I hate surgical knives, needles, scalpel, or anything that can open up the human body. I hate blood so to explain my initial reactions. The next scenes were still painful for me but after a few minutes, I think I got immuned.
Quick Change
is a film about transgenders who are in the performing arts and into gay pageants. They resort to cheap collagen injections not administered by a professional to beautify themselves: nose lift, cheeks enhancement and boobs and butt augmentation among the most common. With this being told, a viewer can easily enumerate the outcome of the story. Possibilities are someone's fake boobs will swell, someone will die, and someone will be jailed.
As soon as you get a hold of the film's plot, the direction of how it will climax is easily recognized. But what makes Quick Change

worth watching is how each sequences were presented. The film gave time on narrating how gays apply make up, hide their bulges, and sew their costumes to prepare for a gay pageant, how Hero (Miggs Cuaderno) respects the gays and how he speaks their language, how Dorina wants to pleasure herself after sex with Uno (Junjun Quintana) but the latter doesn't want to see his penis, and how an old transvestite love the feel of needles on his face. These are some stories we here from friends but it feels different if we actually see them. And the movie dared to provide realistic visuals to these sensitive stories.
Unlike the typical indie film and perhaps being true to its title,
Quick Change
never had a dragging moment. Though it failed to deliver a satisfying ending, it was a neat escape from its predictable plot. The love angle also diverted the story from its expected route.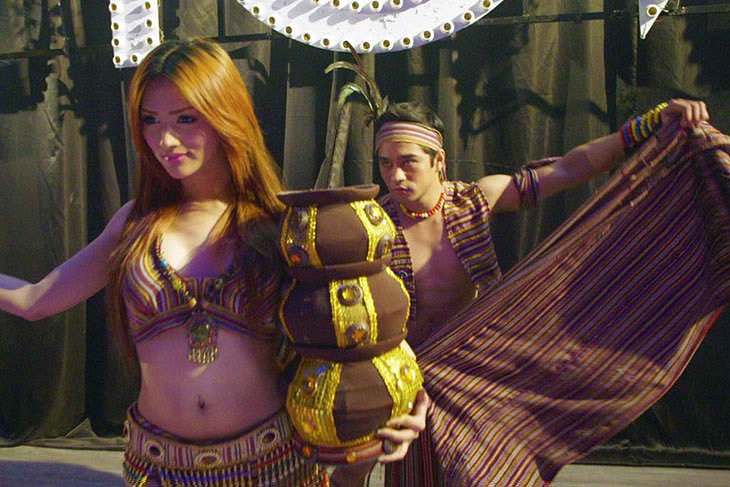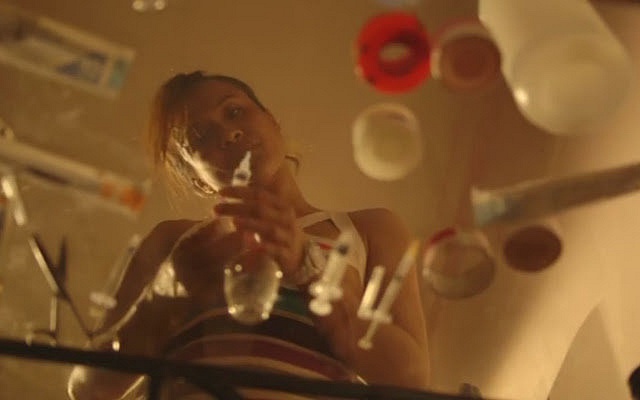 Eduardo Roy, Jr., the movie's writer and director, attempted to put some comedy which oftentimes worked. On the other hand, there wasn't much opportunity to boast cinematography but the visuals gave just what the story needed.
I can't trace her acting backgrounds but Mimi Juareza did OK. Her frontal scenes came out tasteful but he was remarkable in his masturbation scene. Mimi was outdone undoubtedly by Miggs Cuaderno. The child actor is my personal choice as Best Performer in the movie. Though Junjun Quintana (you probably know him as Gino Quintana) also exceeded expectations although I may say his quick frontal scene with his thing peeking inside a towel was unnecessary. The rest of the characters, meanwhile, gave out decent performances.
Quick Change dealt on another sensitive topic and as indie as it was, the fiction in it appeared bold and interesting. It deserves its slot in Cinemalaya and it certainly deserves your attention.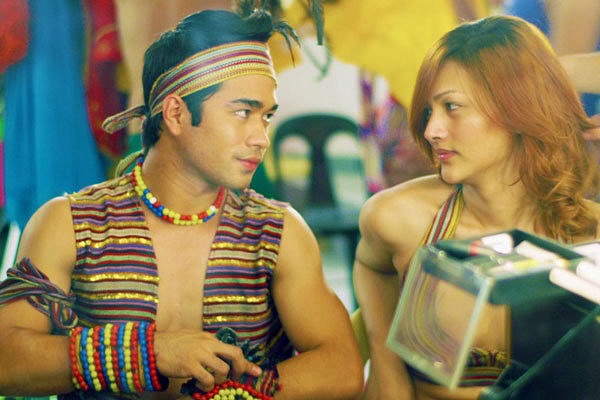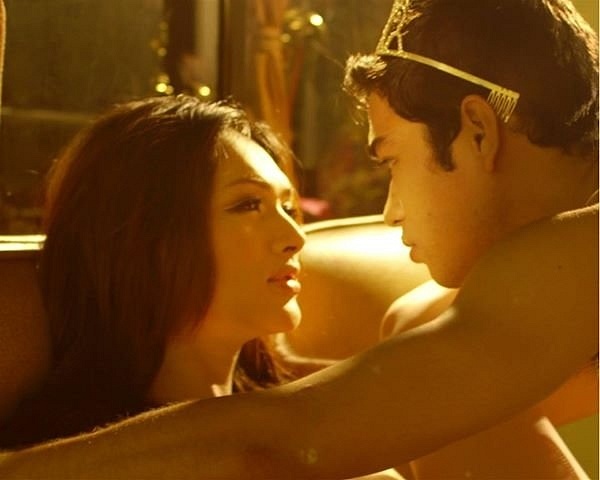 Score: 3.5 / 5.0