Meet Repertory's Alice and the Things You Need to Remember While in Wonderland
3:00 PM
Welcome to Wonderland! A place full of things beautiful where your imagination comes to reality.
Are you ready to go with Alice in her adventures at OnStage, Greenbelt starting August 17? If you do, here are the do's and don'ts to remember before you embark on this exciting trip.
1. Remember to always sing your hearts out!
Daniella Gana, one of the 4 young actresses alternating for the role of Alice,
performed more than a dozen catchy tunes in the entire musical.
Aside from Danielle, playing Alice are Chaye Mogg, Becca Coates and Rachel Coates.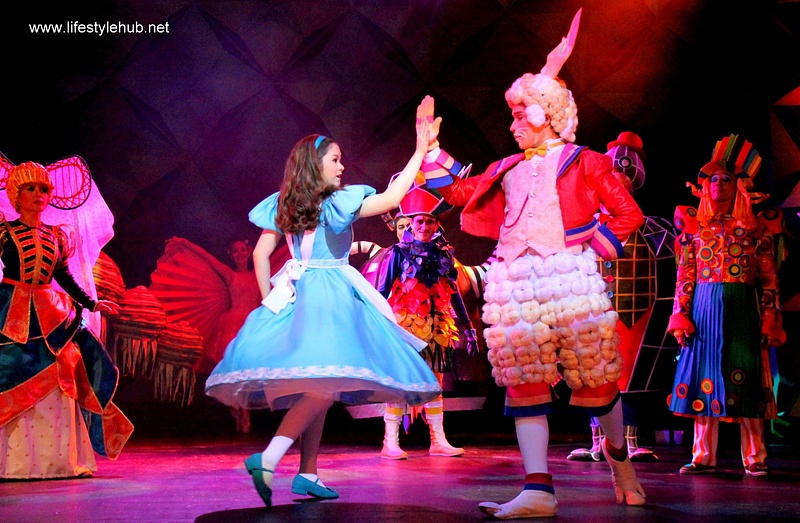 2. Be in the mood for a lot of dancing.
Rabbit, portrayed here by Nacho Tambunting, might be the only one to pull off a dance trick
with two legs on air at the same time with his bunny moods but he will not be the ony one
scheduled to perform hilarious dance sequences. Choreographers Lisa, Tintin and Cecile Martinez
made sure everyone will have a good time dancing.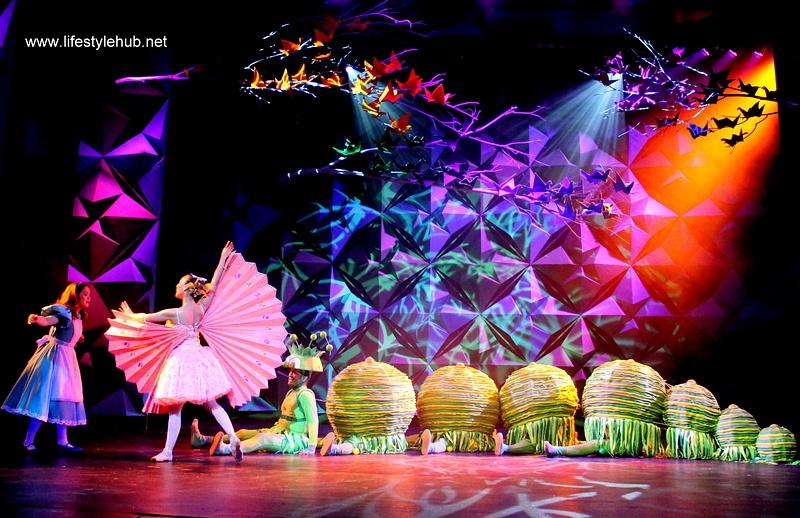 3. You must love butterflies.
Ballerinas Erica Jacinto and Copper Urmenita will alternate the musical's only role which
requires flexibility and finesse on tip toe, interpreting a butterfly through ballet.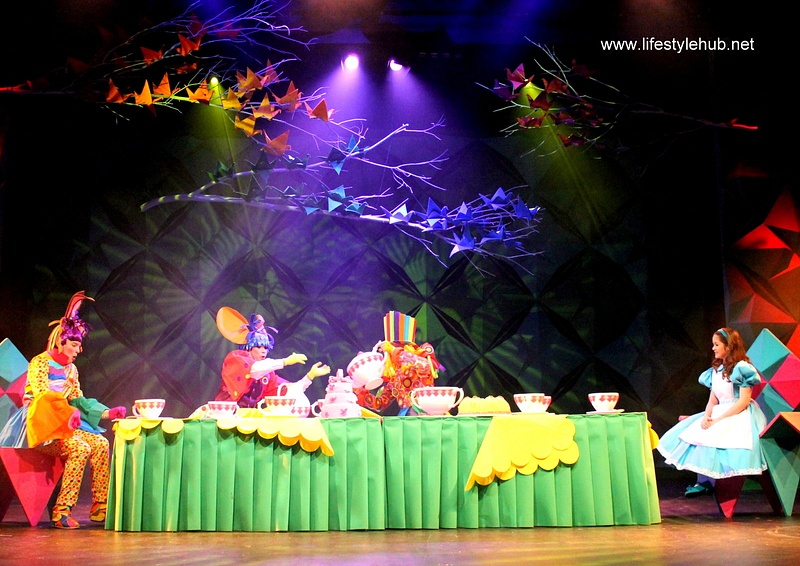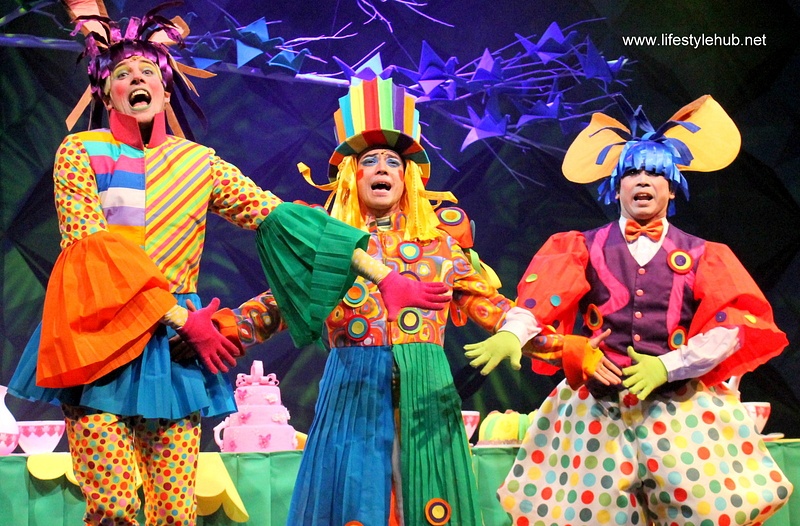 4. Have a huge appetite for fun!
The wacky trio of French Mousse, Carpenter and the Mad Hatter will entertain you along.
Their production number at the dining able is one of the play's highlights.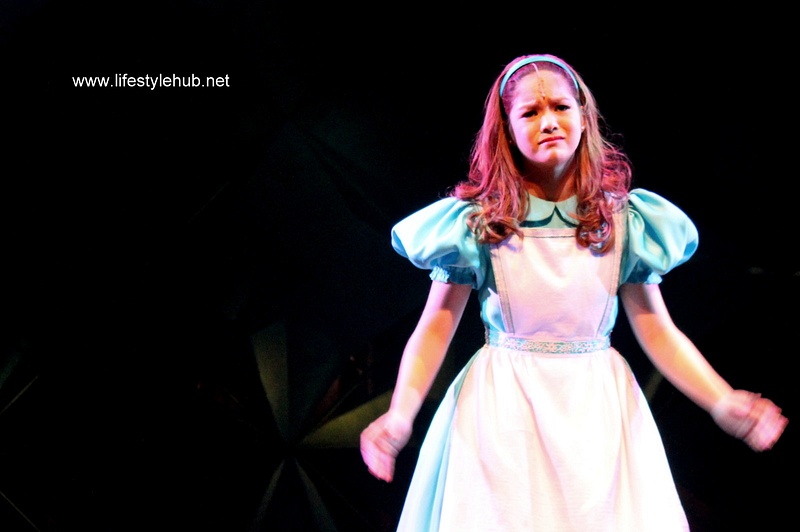 5. Prepare your kids for an emotional ride.
Upon watching the musical yesterday, August 17, there's no doubt it is made for kids.
With the dazling costumes and lighting effects, Alice in Wonderland will sure pierce smiles to the hearts of the kids and to the kids-at-heart.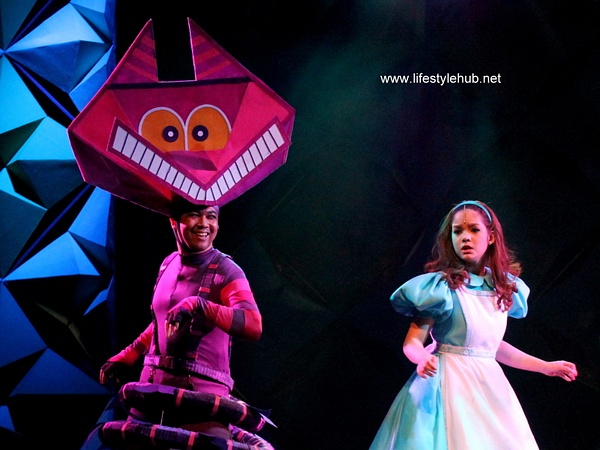 6. Be a pet lover.
With the number of animals talking (and singing) in the play, you gotta appreciate animals.
But don't underestimate their characters, portraying them are really huge theater actors:
James Stacey is the head of a caterpillar, Nic Campos is the Cheshire Cat,
Kendrick Ibasco is the Mock Turtle, Oliver Usison is a Walrus and Bituin Escalante is an osyter!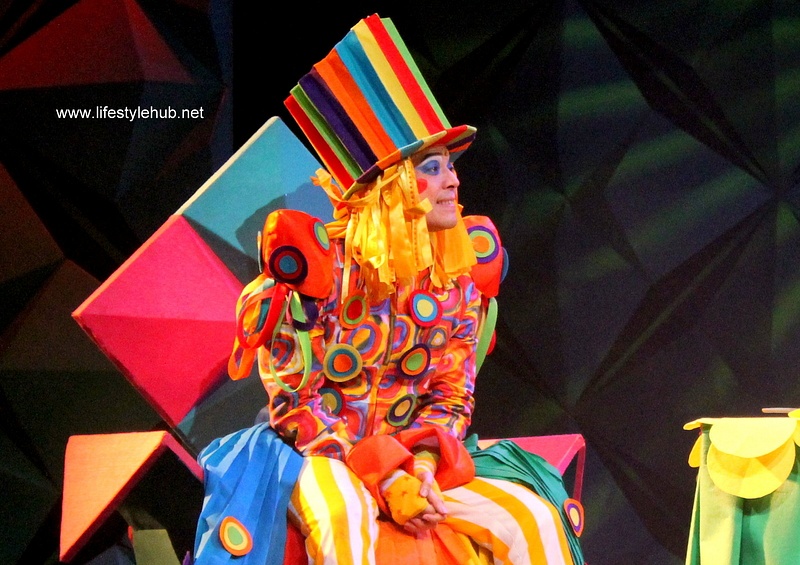 7. Wear the hat but don't be mad.
With the johnny Depp's portrayal of the Mad Hatter in the big screen adaptation of Alice, perhaps
one of the charcaters you will be eager to see on stage is this vibrant fellow and his artistic hats.
Nic Campos will be our Mad Hatter but don't expect too much. Mr. Mad Hatter's singing lines is
not as many as his moments in the movie version.



Catch Repertory Philippines's Alice in Wonderland at the Onstage Theater, Greenbelt 1, Makati City starting August 17. You can call (02) 571 6926 or (02) 571 4941 for tickets or you can log on to www.repertoryphilippines.com. Watch it or you're off with your head!