Seb Says: Sebastian Castro on painting, life after "Bubble" and thoughts on "My Husband's Lover"
6:49 PM
His paintings are on auction, his first album is set to be released before the year ends and there are talks for him to star in an indie film. YouTube sensation Sebastian Castro is not bursting his bubbles just yet as his career after the song "Bubble" is soaring further.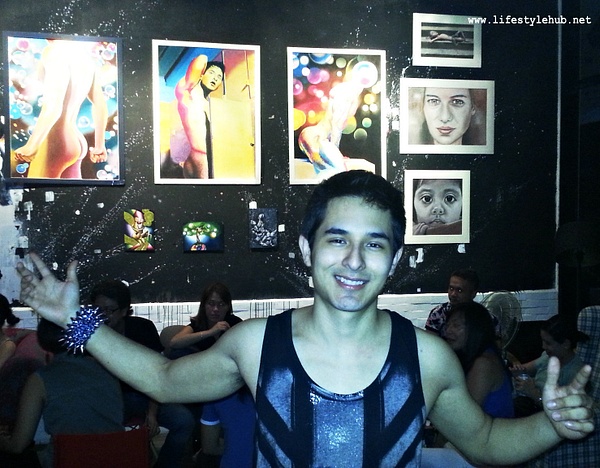 In an interview at Big Bad Wolf, a bar and restaurant in Bonifacio Global City and the venue of his painting exhibit, Sebastian Castro shared to the bloggers how the personality he created for himself by coming out gay a few months ago has sent him busy for showbiz engagements here and there. In fact, Seb admitted and looked exhausted during the interview. "All these is taking so much of my time but I am not gonna complain. I want to enjoy this", the ramp model turned internet celebrity said.
No bursting his "Bubble"
After the smash hit of more than a million YouTube views, "Bubble" opened the doors for Sebastian to do an entire album. His new recording effort is targeted for release on September 2013 which will feature five original tracks and three remixes of "Bubble."
But this will not be all about gayness, he said. The album will be filled with pop, upbeat songs which are meant for people of different sexual preferences and orientation to enjoy. "These will not be all gay songs but the gay subject will be there loud and clear", he shared. Philippine and Brazilian DJs are commissioned to do the remixes while Mike Cua, the brain behind Vice Ganda's "Kakarakaraka", will sit as the producer. "This will be something fun, something witty, something cute, something very Sebastian", the newest gay symbol declared.
Painting auction
Sebastian is now auctioning some paintings he did before and after the "Bubble" phenomenon. Prior to hitting it big in the internet, Seb is actually an art graduate at the Savannah College of Art and Design, the same period of his life when he was disowned by his parents for his sexuality. "I really love to paint and I think it is a great medium for an individual to express his sexuality", he said.
His "Bubble" paintings are part of the auction. There are two pieces interpreting the human form and one is a pastel representation of that scene in the locker room in his "Bubble" music video. All three paintings are 30" x 40" in dimension. Seb estimated one painting to be priced at PhP28,000 basing on the highest bidder as of the moment. If you think you can totally relate to Seb's art, you can till top that price as the exhibit will be ongoing at Bid Bad Wolf until next Wednesday, July 17, 2013.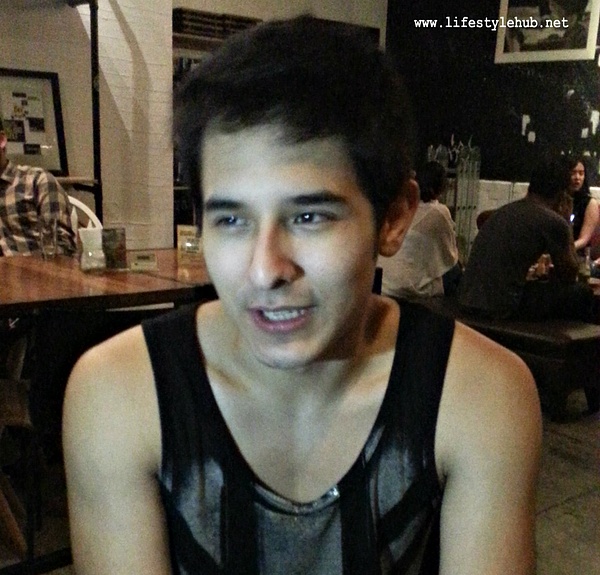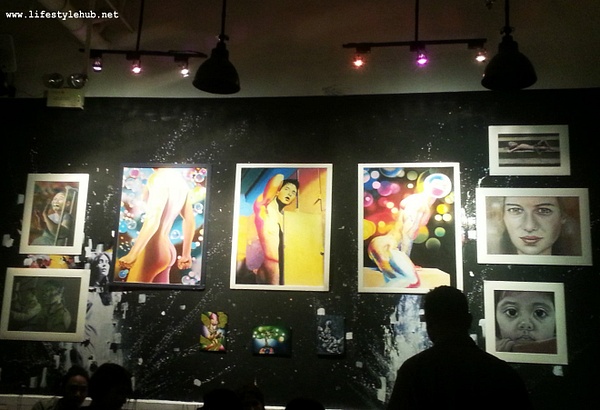 Sebastian Castro's painting exhibit at Big Bad Wolf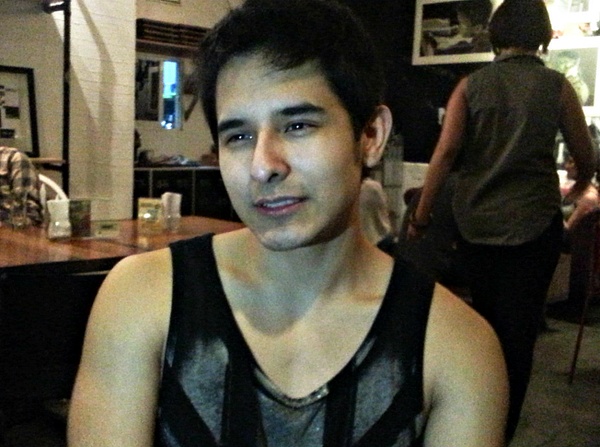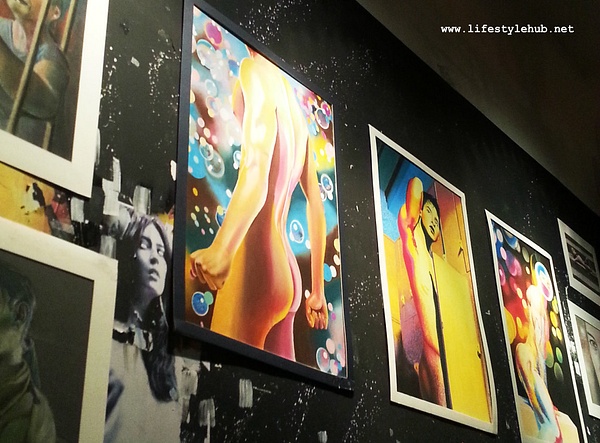 Three of the paintings on auction are inspired by his smash YouTube hit "Bubbles"
The "My Husband's Lover" fan
While being interviewed, Sebastian excused himself after 8 minutes of answering questions to watch the Thursday episode of "My Husband's Lover." "I love 'My Husband's Lover' so much. I want to prove that it can rate. I am endorsing it too much on Twitter every night", he narrated.
But if asked who between Denise Trillo's character Eric and Tom Rodriguez's character Vincent can he relate more, Seb was so definite in answering Eric. "I feel for the character, especially the scene (where they were) inside the movie theater and secretly rubbing hands. Also I had this big crush on my best friend when I was in high school", he shared. Seb also admitted that he had this big crush on Dennis Trillo. To describe the kapuso actor, Seb said: "Dennis Trillo is brilliant. He is officially my celebrity crush. Take away his sexiness, he will still be a very good actor. He is more than a pretty face."
But was Sebastian once in a situation where he fell in love to someone who is in a relationship with a woman. "Eric's situation is not too hard to imagine because I was in the same situation a few years ago. My ex is in showbiz so he did what he needs to do and had a relationship with a girl", he divulged.
Seb ended the interview with an advice to the closet gays. "Don't rush it. At least pick a date. Have a set time", he said, sharing also how excited he is for the new things that are coming his way. It seems like we will be seeing more of the proud and free Sebastian Castro soon.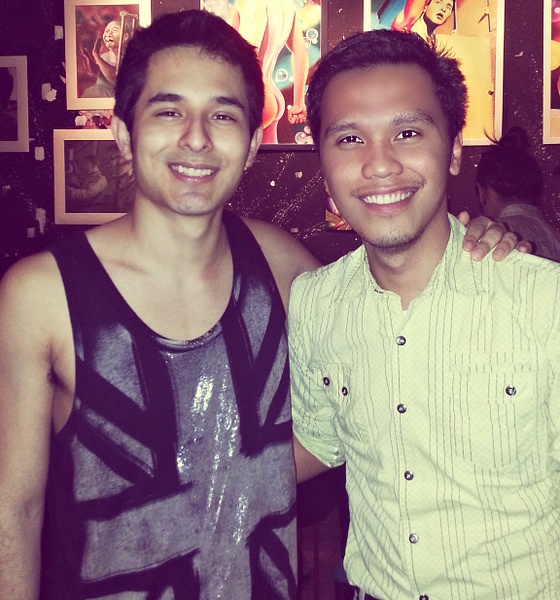 This blogger in meeting Seb for the first time
Here's the video of Sebastian's advise to closet gays.




If you want to catch up on Sebastian Castro's "Bubble Exhibit", you can go visit Big Bad Wolf at Fairways Tower, 5th avenue corner McKinley Road, Taguig. The store is open from Monday to Saturday and from 5PM to 2AM.