Enchong Dee on his 'Tuhog' character Caloy, losing virginity & surpassing the "maniac stage"
12:24 AM
It was just an honest question from my end. I asked Enchong Dee, who is playing the sex active student Caloy in the upcoming Skylight movie "Tuhog", if he once experienced similarities between him and his character. What I got is also an honest answer from one of the most in demand actors today. For Enchong, almost everyone crossed what he described as the "maniac stage" and this is what he can identify to his
character the most.
"Lahat naman tayo, lalong lalo na ang ang mga lalaki na bago tayo lalagpas sa puberty, lahat tayo dadaan sa pagka-maniac stage", the young actor said which was greeted with a gag by comedienne Eugene Domingo and also his co-star in the movie: "Ay hindi sila nag a-agree." "O sige, ako na lang", Enchong not so timidly responded. "Minsan nasa school or nasa bahay, yun yung subject na umiikot sa utak natin eh: losing your virginity, or is it still an issue losing your virginity, or nakakasabay ka ba sa mga friends mo when almost everyone is losing their virginity", the young actor went on.
"Madaling daanan yun eh (in the movie) kasi napagdaanan ko na. I'm sure everyone can relate especially those sa upper batches kasi napagdaanan na nila eh- to lose it, to lose their virginity", Enchong narrated further. I asked what would be his advise to those who are still in the same stage, he said: "If you lose it, make sure it is the right person to lose it with."
Enchong is only one of the four main characters in also one of Star Cinema's 20th anniversary offerings. He stars with Eugene Domingo, Jake Cuenca and Leo Martinez. "Tuhog" is a dark comedy film which story revolves around a bus accident where the characters of Dee, Domingo and Martinez were all pierced by a giant steel bar. The dilemma revolves on who to save as all three have ill-fated lives and issues to work out with.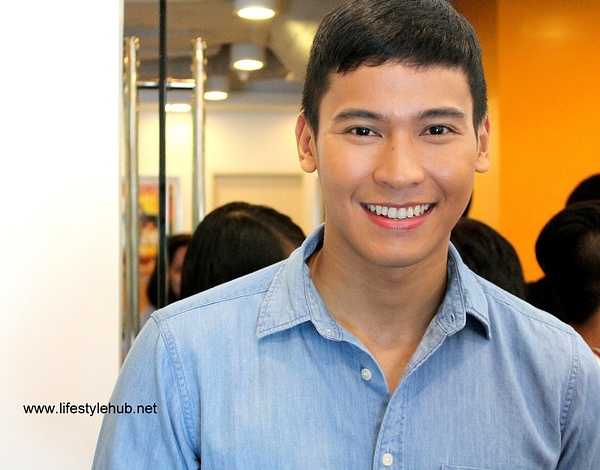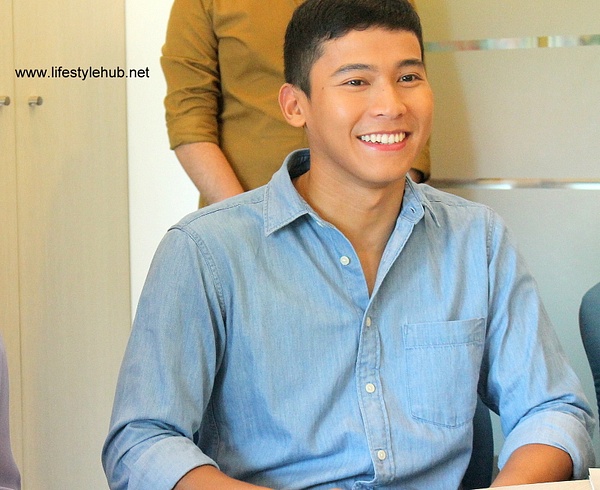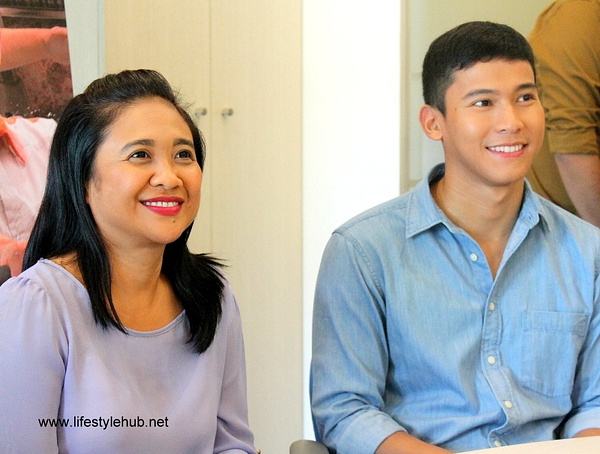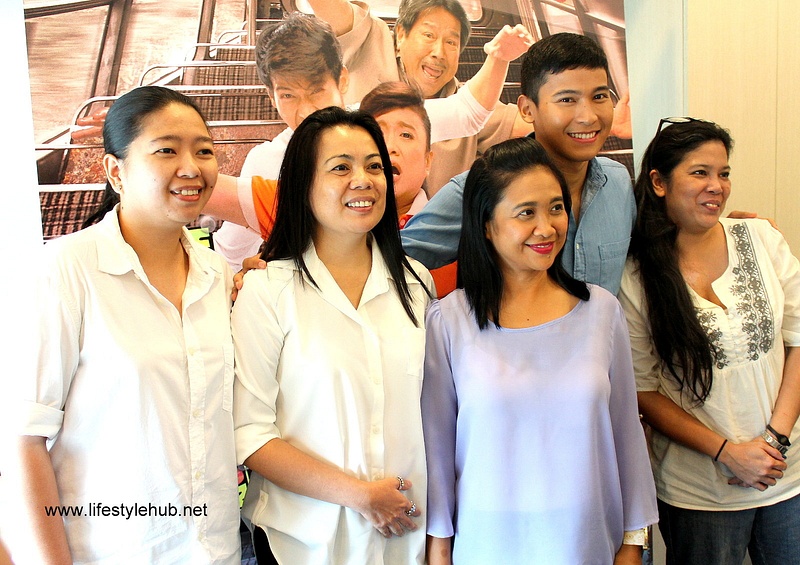 Director Veronica Velasco and writers Ronnie Velasco and Jinky Laurel also shared to the bloggers earlier on how difficult the production of the movie was. The movie took 21 days to shoot, a period considered too lengthy for an indie film. "Until now, we are not even done with the CGI (Computer-generated Imagery) effects", Veronica divulged.
According to Wikipedia, "Tuhog" was originally submitted as one of the entries of the 2012 Metro Manila Film Festival. It was shortlisted but didn't make it to the final list of entries despite its very artistic non-linear screenplay. The reason I could only find why it was snub by the MMFF committee was its lack of commercial appeal then. But now that the movie is marketed in robust by Star Cinema, "Tuhog" is quite getting attention.
Despite the pressure the director and the writers of the movie shared, Enchong has declared the level of difficulty of the projects that he has accepted by saying that "Tuhog" is not the most challenging he has done. "This is a challenging movie to do pero this is not the most difficult. (It's The) Strangers", the swimmer turned actor said. "I really fought for this. They considered getting an alternative kasi sa sobrang busy ng schedule ko but I said that I really want to do this. Sana magustuhan ng tao", he concluded.
"Tuhog" is also starring Empress Schuck and it will be shown in theaters nationwide starting July 17.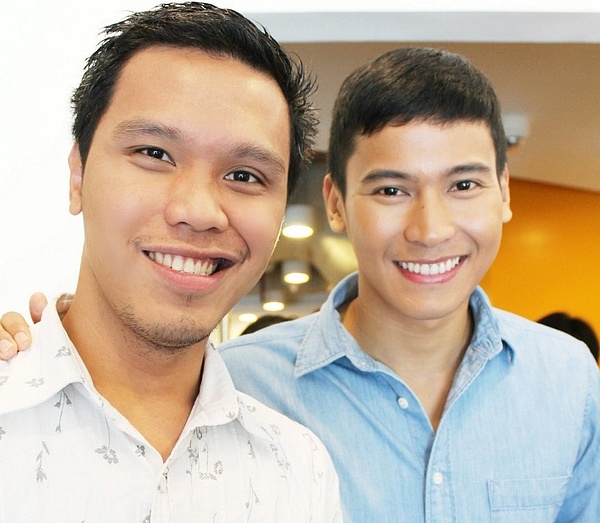 Forgive me for posting this photo. Enchong's number 1 blogger fan just missed him. :)
Here's a video of a portion of the interview: