Cocina Centrale brings the midnight food market craze to Pampanga
12:47 AM
There are several known foodie places in the country. You can enumerate but I bet you can't miss Kapampangan cuisine. The guys who created Mercato in Bonifacio Global City did not miss it themselves. In fact, they are bringing the first midnight food market outside Metro Manila to Angeles City in Pampanga.
Kapampangans were delighted to welcome Cocina Centrale as 27 food vendors converged in front of Marquee Mall for the opening weekend of their neighborhood's own food market. Mercato's main man RJ Ledesma cut the ribbon together with his partner chefs and some food stall representatives on the evening of June 29. Cocina Centrale- Pampanga will follow the same brand of foodie experience we can get from Mercato, Cocina Andare in Glorietta, and Mezza Norte in Trinoma.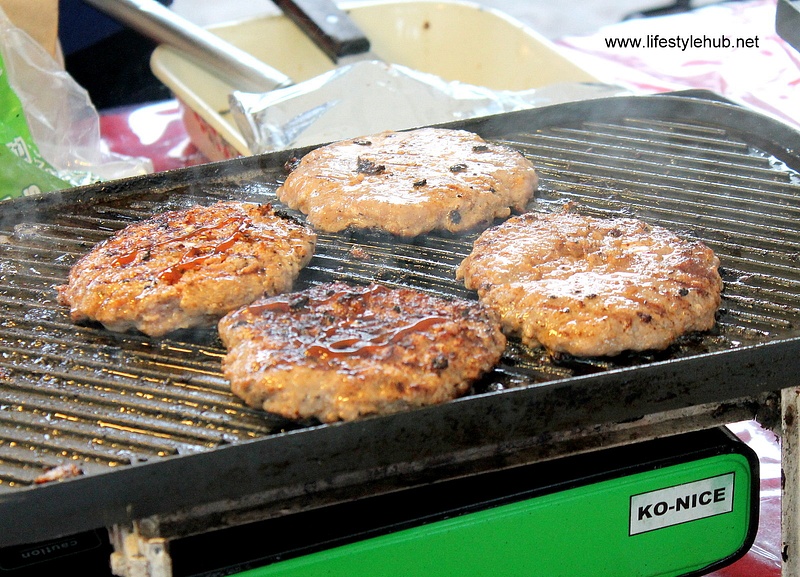 Cheat Day's Burger
1/3 pound of pure beef pattie stuffed with mozzarella and cheddar cheese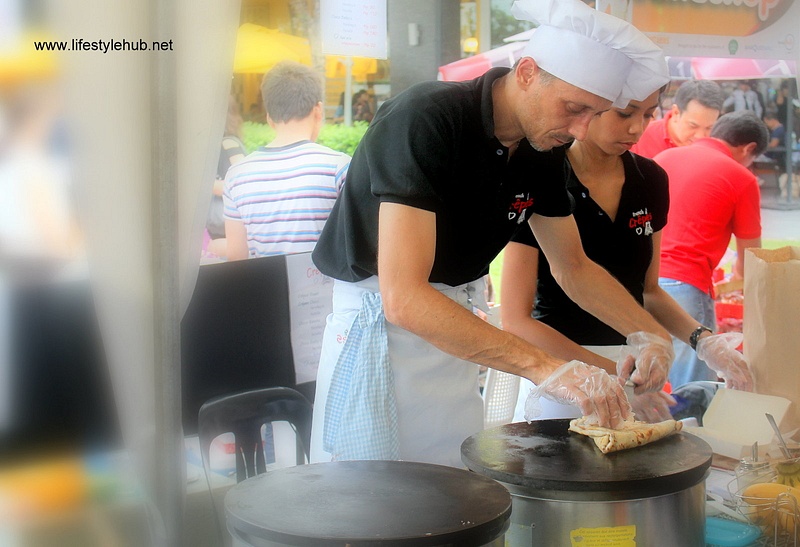 French Crepes being made!
Buy a crepe as affordable as PhP60 or a Hershey and Nutella crepe for PhP100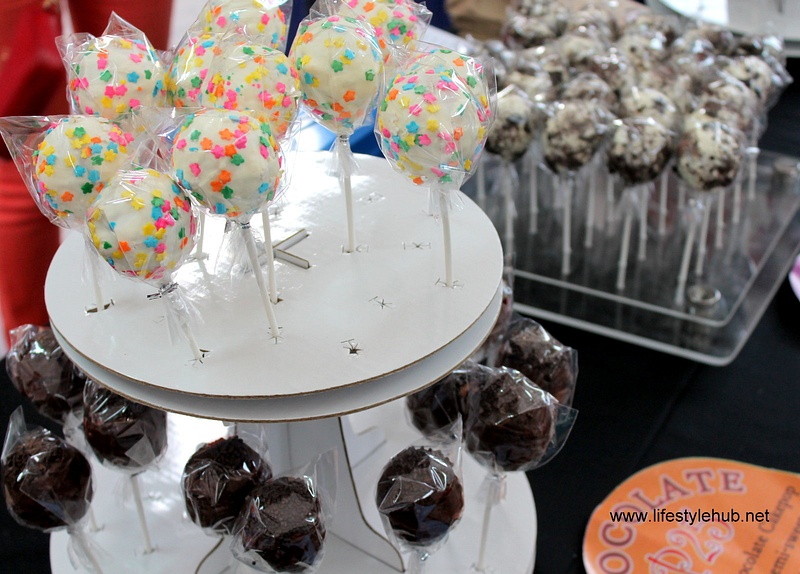 Try this Very Vanilla flavored cakepop covered with melted white chocolate
and colorful sprinkles for only PhP25 at Heavenly Sweets.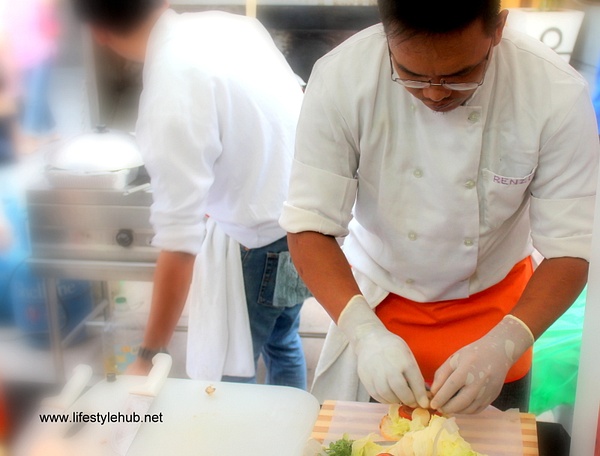 A big whopping American Champ Barjer at Mighty Bun: All-American Sandwiches only
cost PhP200.
You can also choose Barbecue Chezz Barjer for the same prize!
Every Friday and Saturday, from 4PM to 3AM, families can choose to devour over grilled favorites like liempo and pork barbecues from Luring's, Maila's Lutong Bahay, Lariza's Grille and Minerva Variety. Crepe lovers can find their corner in French Crepes while the dessert fans can find sweets delights from Carreon's Sweets and Pastries, Aiza's Sweets, Heavenly Sweets, and Sugar N' Spice.
"The great tradition of cooking in this part of the country means that we have to level up when it comes to quality of our gourmet and artisanal vendors, so that the food satisfies the discerning taste buds of the Kapampangans" RJ Ledesma, a co-founder of the Mercato Central Food, said.
We brave the storm last weekend to make it to the opening of the midnight food market and have a taste of great food. How about you? Be ready to hop on the next ride to Marquee Mall for an indulging gastronomic ride in Cocina Centrale.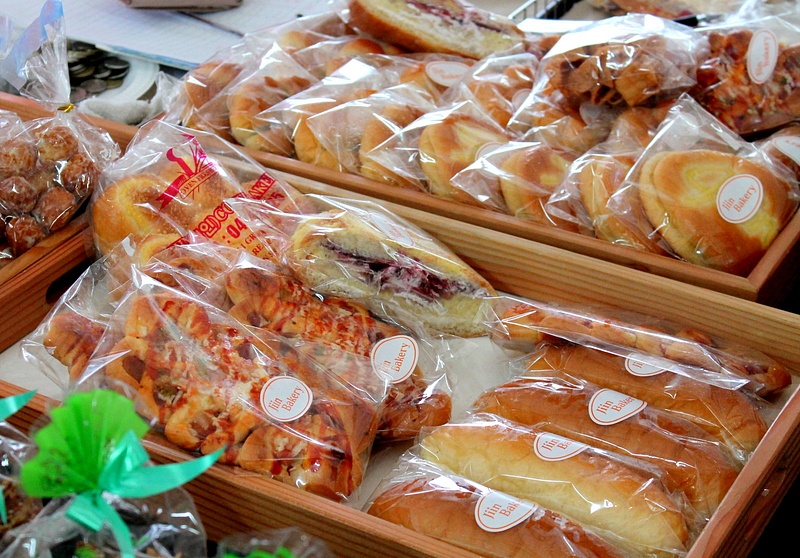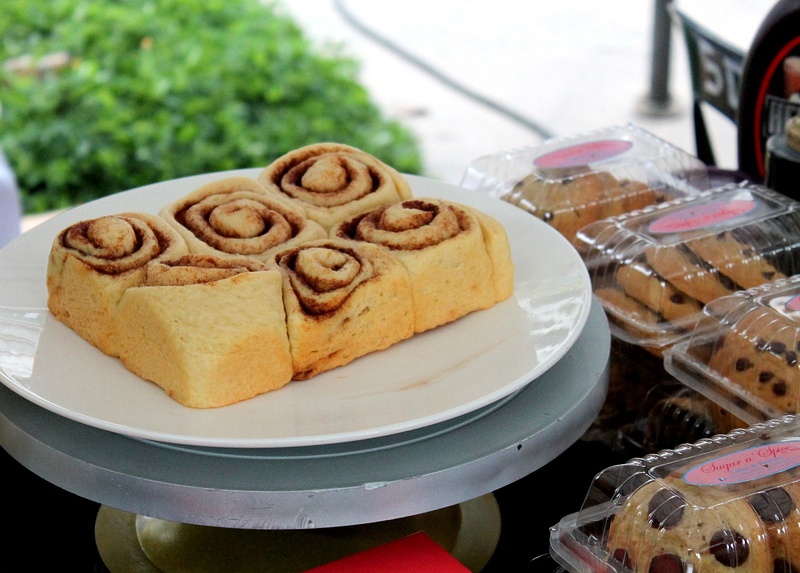 Some Kapampangan bakeshop delights are also on display at Cocina Centrale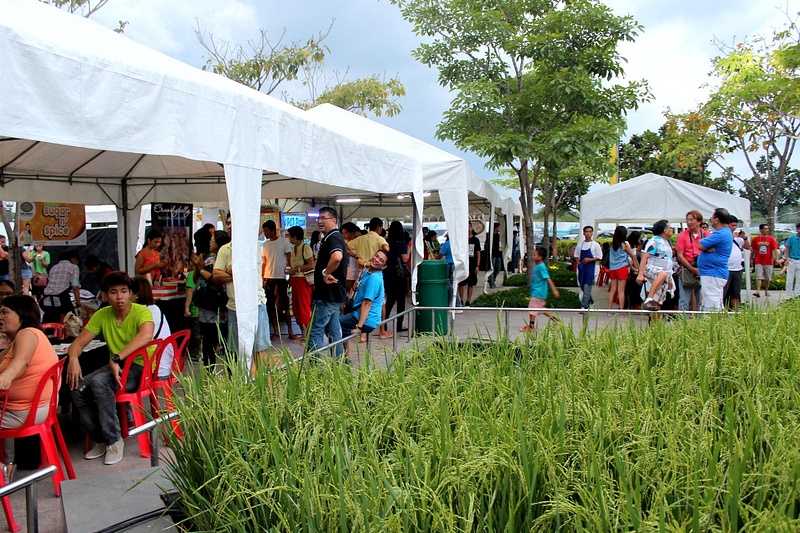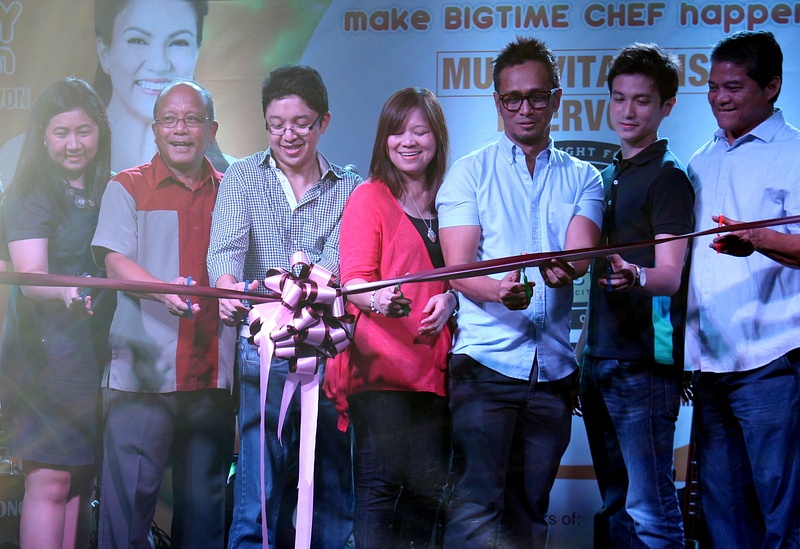 First photo above shows the setup of the food stalls at Marquee Mall while
second photos show one of Mercato Food Group's founder RJ Ledesma leading
the ribbon cutting at last Saturday's opening of Cocina Centrale in Pampanga.