Dash talk with the Dashing Edward Mendez
1:00 PM
He is one of the original hunks who made Cosmo Magazine's annual bachelors spread huge. In fact, he was among the first brave ones who really posed for the centerfold nude behind a surfboard. He took baby steps in the entertainment industry and starting last year, he is seen on primetime soap opera 'Magkaribal' and has appeared in several other shows. I am talking about Edward Mendez and to most girls, meeting him would be a dream come true.
If you were me, consider that dream fulfilled. Together with other blogger friends Ely (www.elysplanet.com) and Morgan (www.supermorgy.com), we had the chance to sit down and talk randomly with Edward Mendez while he was on break from filming last year's Metro Manila Film Festival entry 'One More Try'.
The rest of the interviews are on the videos posted below but I am highlighting the rather meaty and interesting parts his fans would like to know about Edward instantly. Read along!
Shoe size: 11-12
Waistline: 32"
Studied Sports Science with majors on Nutrition and Training at the US
Only had 2 serious girlfriends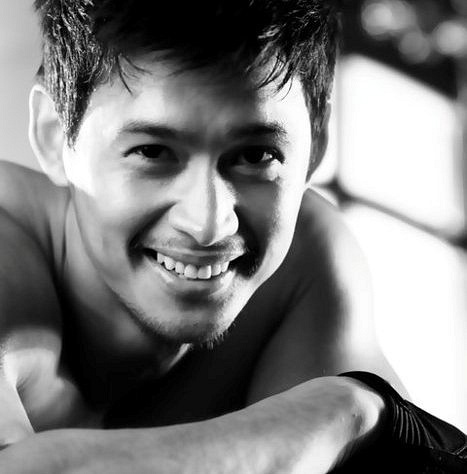 Question: If you're single, would you date a fan?
Answer: As long as we connect, it's fine.
Question: Three celebrities you find beautiful.
Answer: I always thought that Anne Curtis has a classic beauty. Kim Chiu is a chinita beauty and also Bea Alonzo.
Question: Sunrise of sunset?
Answer: I am not a morning person but I love the sunrise because that's the time that I go to sleep.
Question: You think your guwapo, cute or hot?
Answer: Do you think I should answer? I think "cute" because cute is being funny and unassuming.