The Poem I Wrote during Lent
11:46 PM
This photo is taken at Paluan, Occidental Mindoro last Maundy Thursday.
This love might not be universally acceptable but this burst of sun rays told me to feel otherwise.
It's a long 8 years since I last held a pen to write a poem. I was still in the University then when some of my poems were published in our school paper 'The Amaranth' and yes, I was still using a pen and some scratch papers to sketch some words up. Laptops were already around but I don't have one and there is not a single smart phone in the Philippines then yet. Don't overreact. I'm just referring to year 2005.
Holy Week this year served its purpose well on me. The perfect break other people genuinely use for reflection was paired up with a favorable venue. Together with my blogger friends and my newest source of inspiration, Mon, I went for a 4-day break where electricity is interrupted up to 5 hours in a day, where cable TV does not exceed 15 channels, and where 2G is remotely accessible.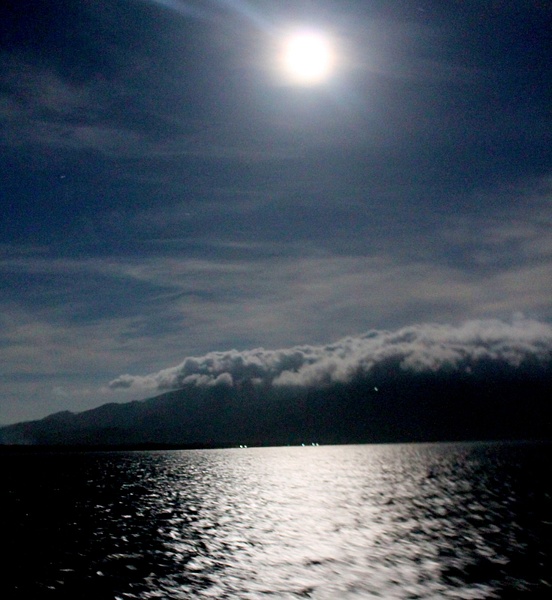 This is the inspiration of the 5th phrase: "The moon beamed, reflections splatter"
Sans all the technical challenges which actually what I was expecting and hoping for, the place is a marvel. The town of Paluan in Occidental Mindoro might not exactly be a tourism destination but for someone like me who is searching for a perfect respite, a feeling that comes once in a blue moon, the area was spot on.
And after walking through the stream, finding a waterfall, and then waiting for the sunset amidst provincial cold winds, the mood for poetry writing crossed me. The location helped but more than that, words were rushing in my head because of Mon. It's not everyday and it is not with every boyfriend when you want to write a poem. In fact, this is my first piece dedicated solely for someone.
The sea was friendly but not the time
Long hours floating but we're smiling in mime
T'was our seventh travel hour, my knees said so
However, thrilled as to a new coast we go
The moon beamed, reflections splatter
It was you and me, nothing else matter
In a Holy Week our hearts are fervent with prayer
But all "thank you's" really, no wishes further
In a strange island our ship docked
Eight hours delayed, 6AM we clocked
Tired we maybe but serenity greeted us
In a van to the mountains, in dusts we pass
The rest was fun and love-filled as you know
Everything in place: hugs and laughs flow
Cold river waters and beach dusk- majestic set
It was the lent where I say our two hearts met.
Most of you might suggest putting here a photo of me and Mon but he is really a private person. But don't accuse me of half-sharing. Photos shall be posted in due time. Hugs everybody! :)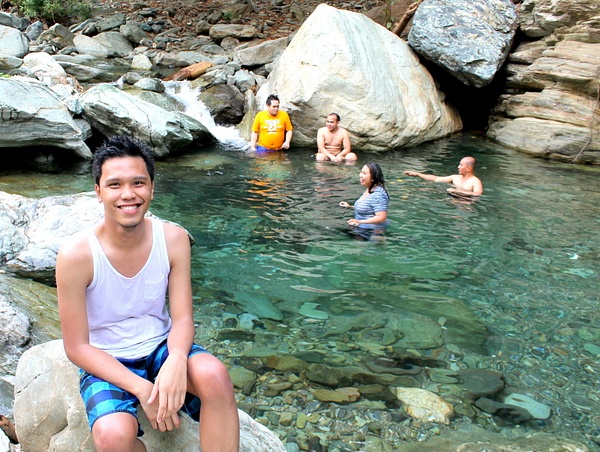 Look what we found after a 40-minute walk.
Where is Mon? He took this shot with my blogger friends at the background.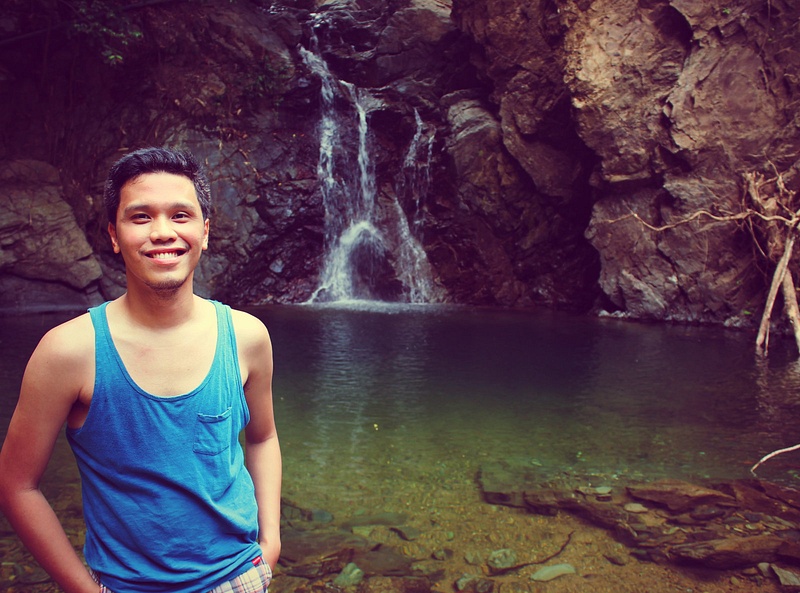 Bisay Falls found!