Summer Side Trip to one of the 7 Wonders of Nature: The Puerto Princesa Underground River
10:57 PM
How nice it is to finally see one of 7 Wonders of Nature. You are not expecting that to be the Amazon Rain Forest in South America, right? Or the Table Mountain in South Africa? Someday maybe but for now, I'm blessed to have finally boat my way inside Puerto Princesa's Subterranean River. That is certainly one check on my bucket list.
On my birthday trip to Palawan, part of the package me and a fellow blogger paid for is the boating ride in the Underground River. The package which costed us around PhP5,600 included the river cruise, city tour around Puerto Princesa, island hopping in Honda Bay, and rock climbing in Ugong Rock. But I learned that if you will come to Puerto Princesa with the sole purpose of visiting the Underground River, one boat ride will cost around PhP800 per person including all environmental fees. Caution though as it takes up to two months to book yourself a date with the river. Walk-ins are certainly not popular in Palawan's most popular attraction.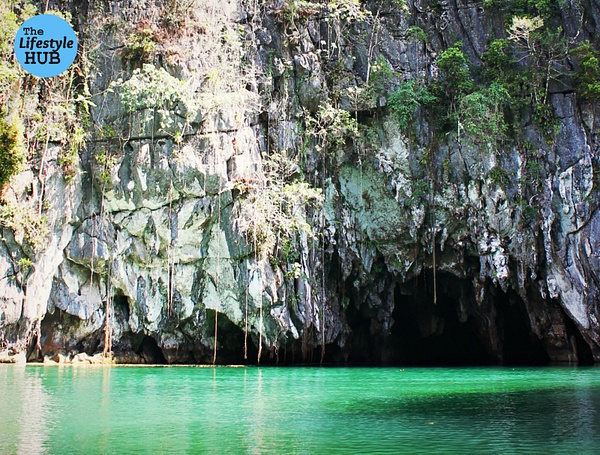 The Palawan Subterranean River is also called as St. Paul's Subterranean River
National Park as it is located under the St. Paul's Mountain Range.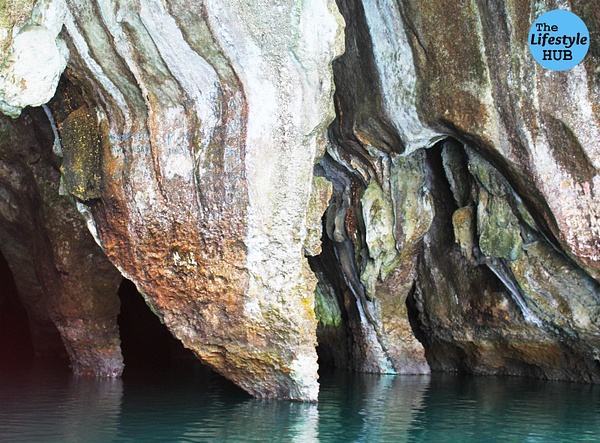 The cave include major formations of stalactites and stalagmites, scattered around its
24-kilometer area. Of the 24 kilometers, 8.2 km is the underground section and half of
that is navigable by boat and by tourists.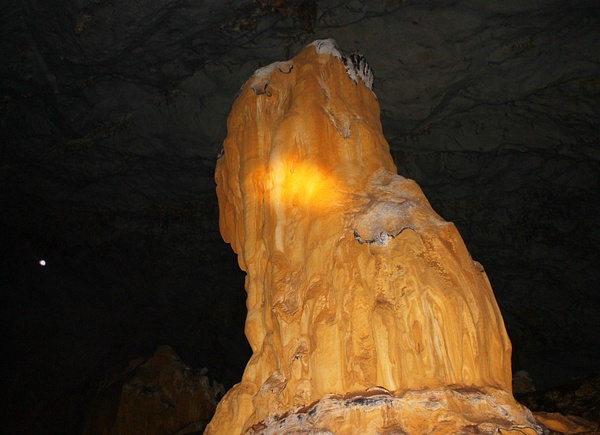 This is the huge stone at the center of the 360-meter-long Italian's Chamber with approximate
2.5 million square meters volume and one of the largest cave rooms in the world.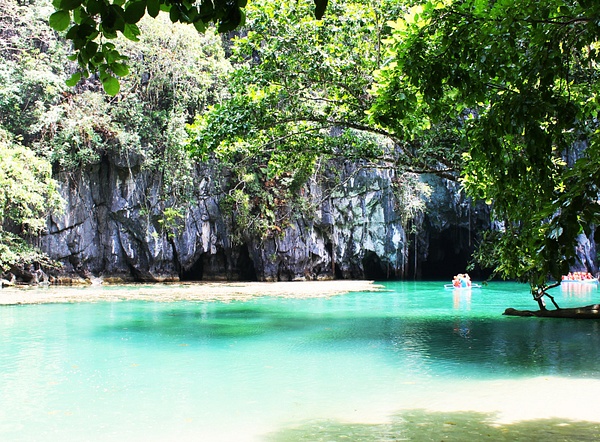 It might just be an underground river or a cave to you but the Puerto Princesa Subterranean Park
hosts 8 of the 13 forest types in tropical Asia. In the park you'll see forest over ultramafic soils,
forest over limestone soils, montane forest, freshwater swamp forest, lowland evergreen tropical
rain forest, riverine forest, beach forest, and mangrove forest.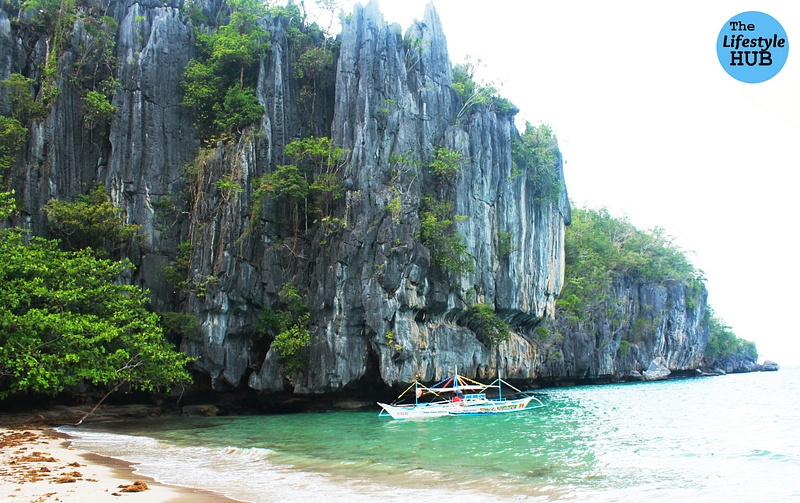 From jump off in Puerto Princesa, you will ride a banka and greeting you at the
river's entrance are these rock formations and the pristine white sand beach.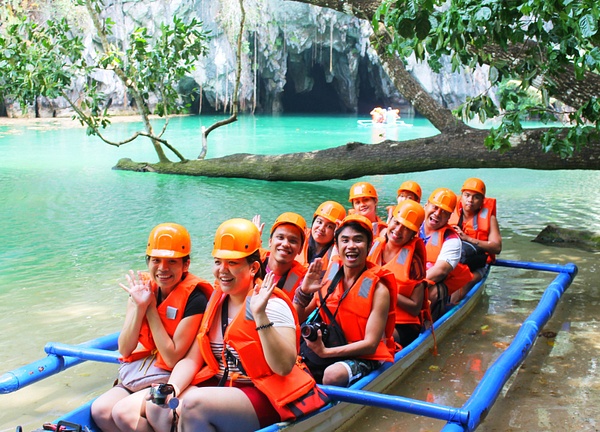 Me and my blogger friends moments before we enter the river
Here'a video I captured on our way out of the river.