Lost- Found- Waterfall: The Journey to Mindoro's Bisay Falls
1:57 AM
Finding Bisay Falls in Paluan town in Mindoro Occidental can be very tiresome but the long walk and the heat was worth it.
We started walking and searching for the waterfall at around 12 noon. Me and my blogger friends went with a local who is quite familiar with the route but trails were not fully established yet. We got lost four times. The estimated 45-minute walk was extended to 2 hours and 30 minutes before we found the falls. We walked on huge rocks scattered in the middle of some parts of the stream, dried canals and vegetables fields.
It could have been a very draining experience but I tried to divert my attention to the beauty of the scenery. It was Holy Saturday after all so I considered the long walk my own version of a penitence. We enjoyed the cold waters of Bisay Falls for 30 minutes. Fortunately though, even if we got lost once on our way home, we managed to cut the walking time to half.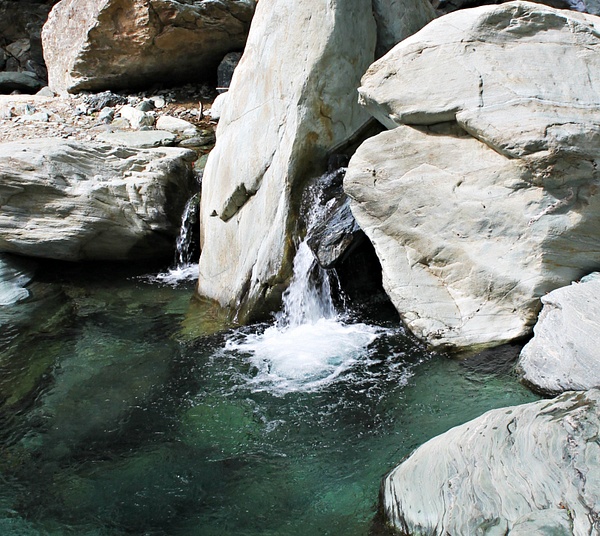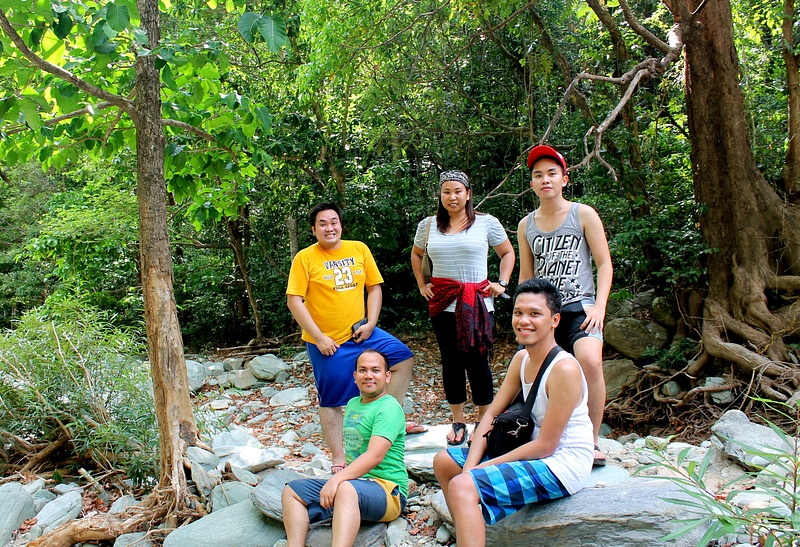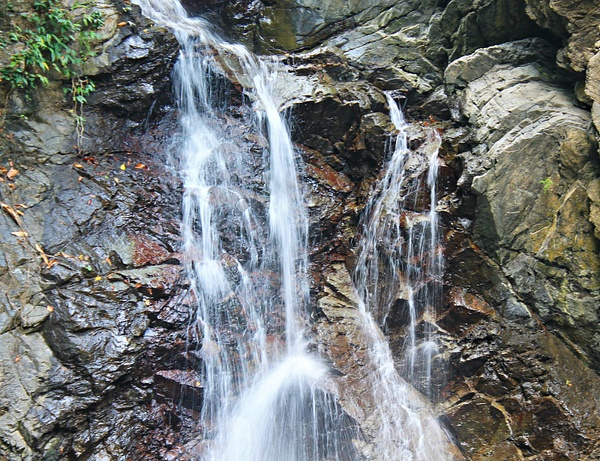 You can imagine how appreciative I am of the experience no matter what happened that I was able to draft this poem. This is the second poem I wrote after 8 years of abandoning my poetry table. I am hoping it will let you imagine what we've been through.
Lost- Found- Waterfall
And to find out what's more.
Bamboos and a Coconut Tree
Fishes in stream and cows on mud
Seemingly a never-ending walk we had
A sound of a waterfall appeared
We are almost there so we thought
But the splashes started to echo weird
More fields to conquer so we fought
Lost and lost again, where thou trail
Every turns came oh big fail
Feet are crying wish we can sail
We need to continue without derail
Spiders, bees and flying chicken
But we're thankful no one's bitten
One huge rock to the other
"How many more?" I wonder
In a sudden twist the air came cold
Nobody is there the wind sent us told
Crystal waters sparkle and cascade
There goes a beautiful waterfall my eyes laid.