Karylle and Christian Bautista are lead cast in Resorts World Manila's 'Cinderella'
11:20 PM
No magic was needed for 'Cinderella' to appear on Twitter's trending board even days before the online and stage auditions were completed. After a week, news broke that Christian Bautista sealed his role as Prince Charming. Names of his possible princess appeared across social sites thereafter. But no one really had an idea who will wear the glass slipper. Not until this afternoon at least.
In a press conference at The Terrace in Maxims Hotel earlier today, Resorts World Manila (RWM) has finally introduced Karylle as the newest star of Newport Performing Arts Theater. Together with Christian Bautista, one of Southeast Asia's top-selling balladeers, Karylle will help revive a stage romance that has made several musicals successful including West Side Story (2008), The Kitchen Musical (2011) and Rama Hari (2012).
With a partnership that has already been tried and tested, Christian and Karylle promised Cinderella will be their most romantic stage affair yet. When asked by a member of the press what's new in their tandem, Christian said: "The kiss will be longer".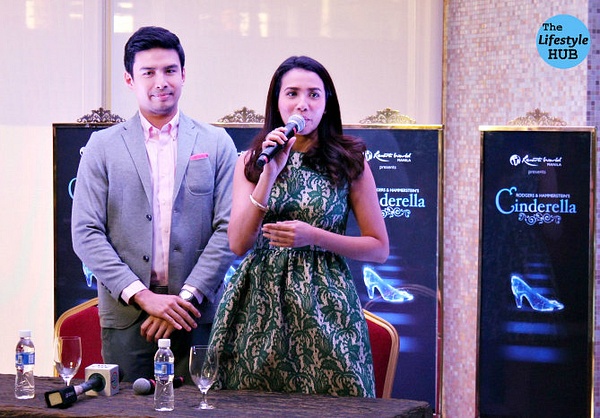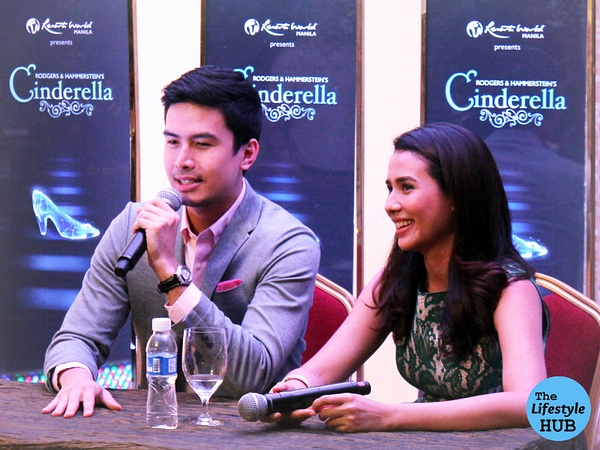 Resorts World Manila's Chief Entertainment Office Colin Kerr,
Christian Bautista, Karylle, and Michael Williams
Rodger and Hammerstein's Cinderella, Resorts World Manila's fourth production after Kaos, The Sound of Music and The King And I, is set to start October but has already stirred up excitement to theater fans this early. Colin Kerr, RWM's Chief Entertainment Officer, has revealed that Cinderella will be the most expensive Resorts World Manila production ever. "We will give you magic", he enthused.
The rest of the cast is yet to be revealed but two of the pillars of Philippine theater are set to provide utmost creativity and artistry to this grand production. The King And I's Menchu Lauchengo-Yulo will play as the Fairy God Mother while Michael Williams is set to direct the musical.
I'm sure you're excited to witness the grandest fairy tale of all time live at the Newport Performing Arts Theater in a grand musical and visual extravaganza. We'll see you and the glass slipper on October!
Here's a video of Christian and Karylle singing "Ten Minutes Ago I Saw You" at the presscon: