A Whirlwind Weekend with the Windmills
11:17 AM
Deciding to visit Ilocos on a Summer weekend in scorching 36 degrees is for some people, a suicide. Travelers would know that Ilocos is one of the warmest regions in the country but that didn't stop me and my partner to embark on our first trip alone. With the fine beaches of Boracay and Palawan being my opening Summer trips, a little architectural and historical affair with the old houses and the windmills at the North would be a nice follow up.
Our original plan was to travel by land from Manila to Laoag City last Friday night (April 26, 2013). I arrived at Partas Pasay Terminal at 6:30 in the evening to get a ticket but the ever accommodating personnel told us that tickets for the 8PM trip are not being dispatched yet. Starving, I opted to get dinner and came back 20 minutes later only to find out the 8PM trip is already fully booked. Earlier that day, my partner went to the bus station hoping to also get tickets but was informed that they are not accepting reservations. This is a system I don't understand as other big bus lines like Victory would appreciate advanced reservations for as long as it happens on the day of the trip.
The next Laoag trip is scheduled at 11PM and that would be too late so we opted to get a cutting trip and rode off on board the Manila- Vigan bus instead. We left Pasay at 9PM and arrived in Vigan, Ilocos Sur at around 6:30AM the next day. Our supposed second day destination went first. Since we were already in Vigan, we chose to visit Calle Crisologo.
San Agustin Church of Paoay and Bangui Windmills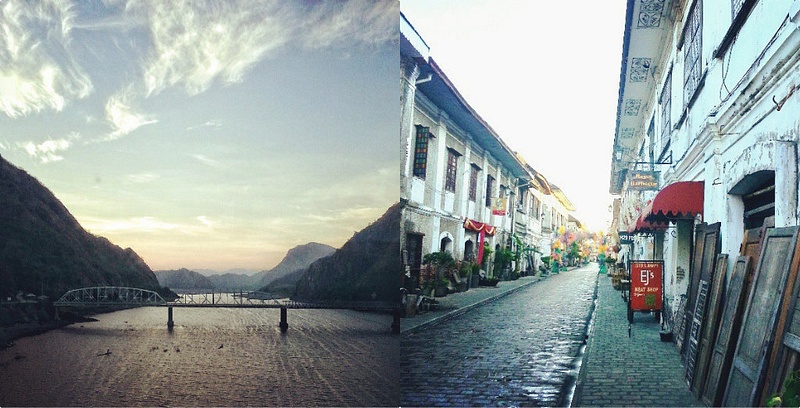 The Vigan Bridge and Calle Crisologo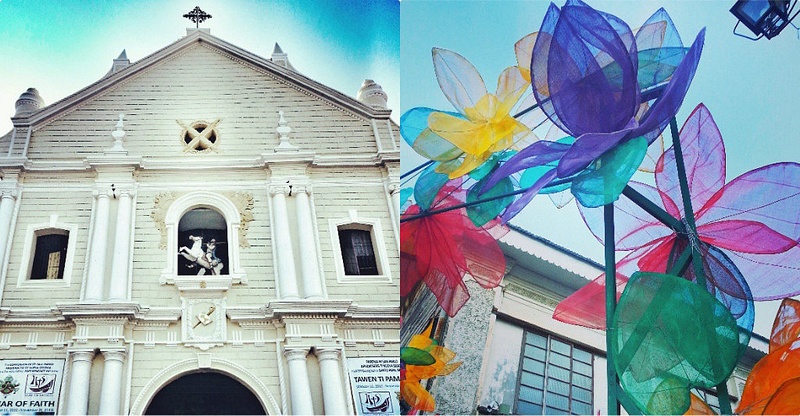 St. Paul's Cathedral in Vigan and the opening arch in Calle Crisologo for Vigan Festival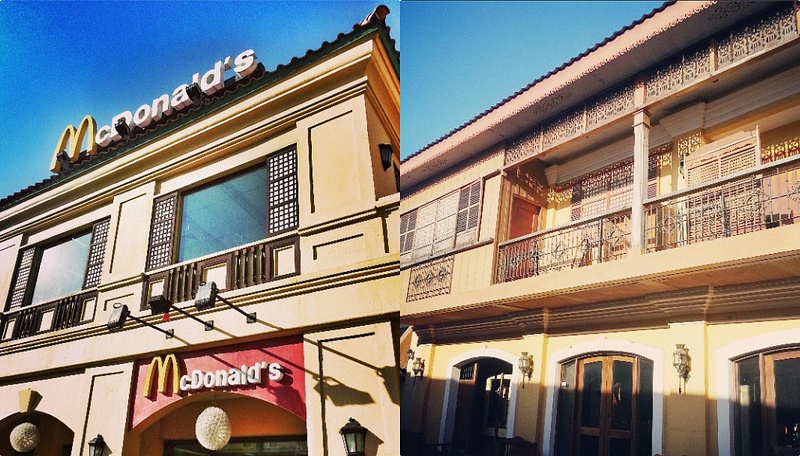 Buildings in Calle Crisologo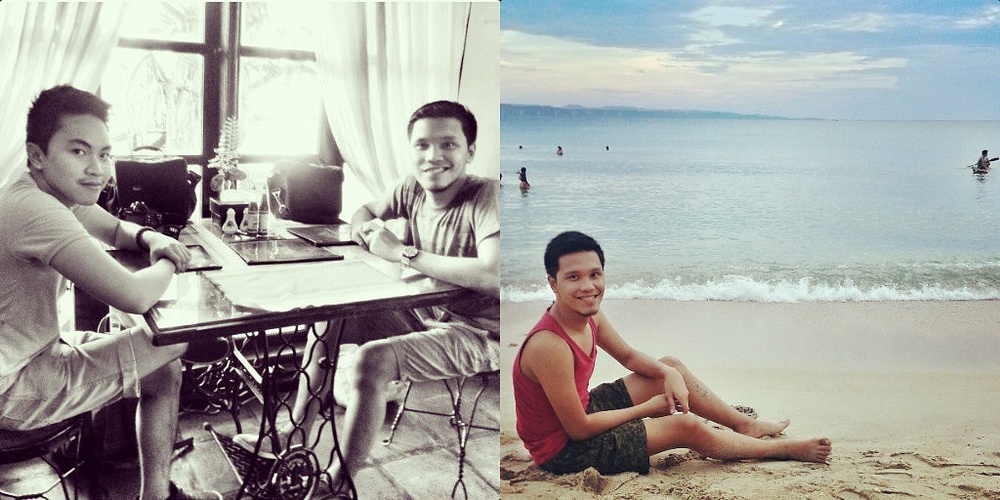 Late Lunch in Cafe Herencia in Paoay and me enjoying Saud Beach in Pagudpud
From Vigan, we took another 2-hour bus trip to Laoag City and went straight to getting a regular bus trip for 1 hour and 30 minutes from Laoag to Bangui. We reached Bangui's Windmill Farm at around 12 noon but the heat didn't stop us from marveling at the charms of the 19 windmills. From Bangui, we took another regular bus trip for 45 minutes to Pagudpud where we are scheduled to spend an afternoon at the beach and the overnight.
Tired from the 4 bus trips the previous day, we woke up at around 11 in the morning on Day 2. We left Pagudpud at 12 noon and arrived in Laoag at around 3PM. Our mission is to visit Paoay Church and the famed Herencia Cafe before we go back to Manila. We boarded the Laoag- Paoay- Batac jeepney and arrived in front of the San Agustin Church in Paoay at around 4PM. We took our late lunch at Herencia Cafe, took some pictures and went back to Laoag right away.
It was already dark when we reached Laoag so we decided to book for a bus ride going back to Manila. We got the 9:45 trip and reached Pasay at around 7 in the morning on Monday. That should be the real definition of whirlwind and I bet you got tired just by reading and imagining what we've been through but spontaneous and unplanned travels are really the best. I hope to see you on the highway next time.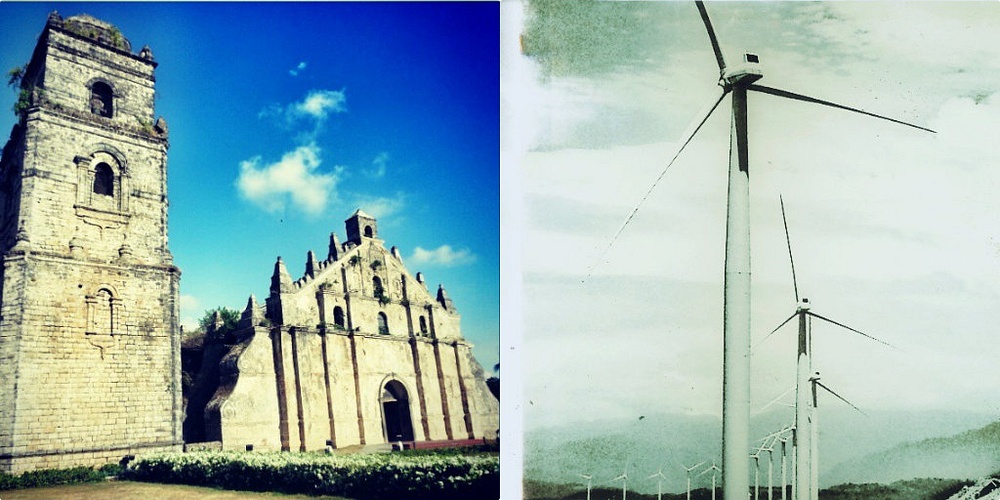 San Agustin Church of Paoay and Bangui Windmills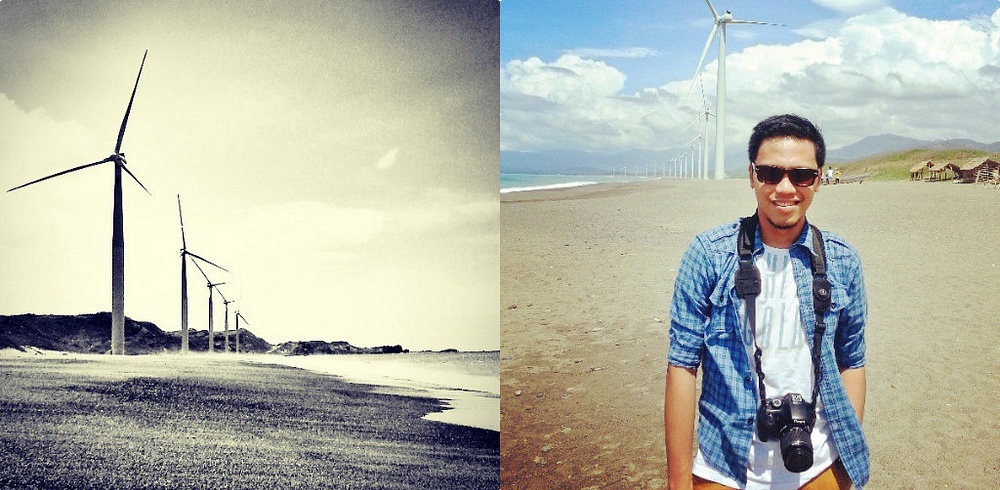 Me at the Bangui Windmill Farm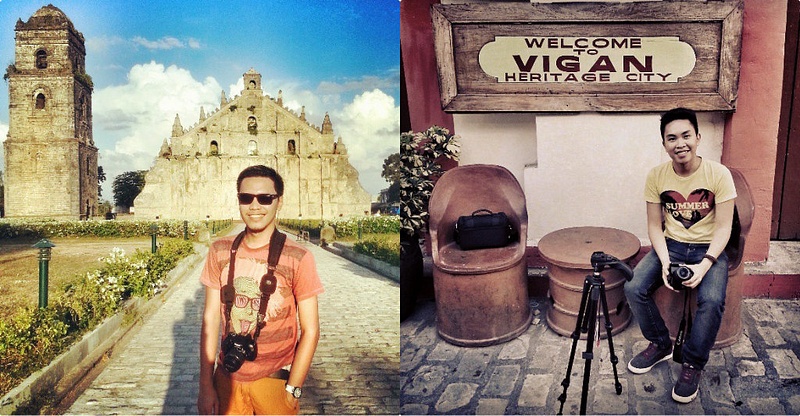 From Paoay to Vigan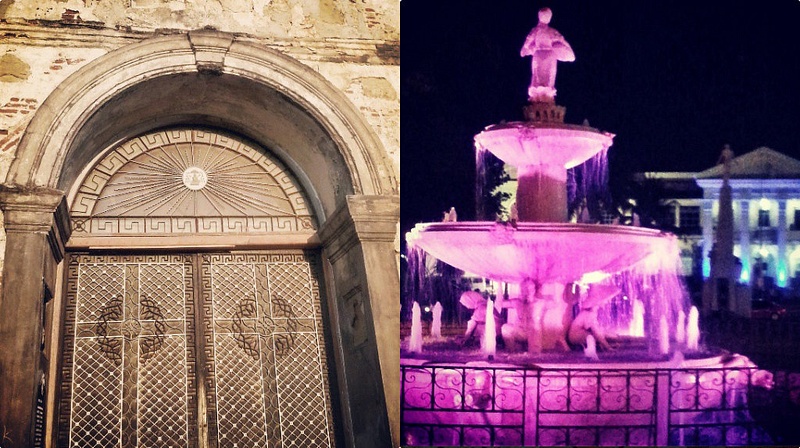 The main door of the Paoay Church and the fountain in front of Ilocos Norte's Capitol Building