Your ZIP Code to Buffet Bliss
5:19 PM
New World Hotel Makati's Cafe 1228 serves your dream dishes
The ZIP, short for Zone Improvement Plan, is created to make mails travel more efficiently. The Philippine Zip Code 1228 would make mailmen think of lifestyle malls Greenbelt and Glorietta. But soon enough, foodies will have a different interpretation of this set of numbers.
Right just at the back of Greenbelt 3's posh glass doors and display windows is a majestic and seemingly very exclusive hotel. To the most discerning lovers of good life, I give you New World Hotel and inside it is Cafe 1228.
Most of you might raise hands when I will ask who here has not heard of New World Hotel before. But that's where the drama comes from. Exclusive, premium, luxurious, private, personalized and stylish: New World Hotel breaks out from just being one of the hotels in the central commercial district. It is now introducing what they call the "oriental hospitality".
The hotel's Director for Food and Beverages Paawan is so proud about their top-of-the-line service. "I am really so proud of my team. What people would usually talk about as soon as they check out are the best moments they have with our crew", he said. New World Hotel is taking baby steps on their promotional schemes but now that their refurbishing efforts are completed, the hotel's Director for Marketing Communications Nini Icban shares that they are ready to show the world what their luxurious hotel is made off.
In fact, I was blessed to be one of the first set of bloggers who are invited to try the extensive buffet at one of its food outlets Cafe 1228. You might be asking what kind of buffet. I shall say, it is the buffet of all sorts: French, Mediterranean, American, Japanese, seafood and sweets. Roasted beef, prime rib, deli meats, lamb, cheese-based dishes, the freshest of shrimps and oysters, bread and even wine, name it and your ultimate food wishes are about to come true.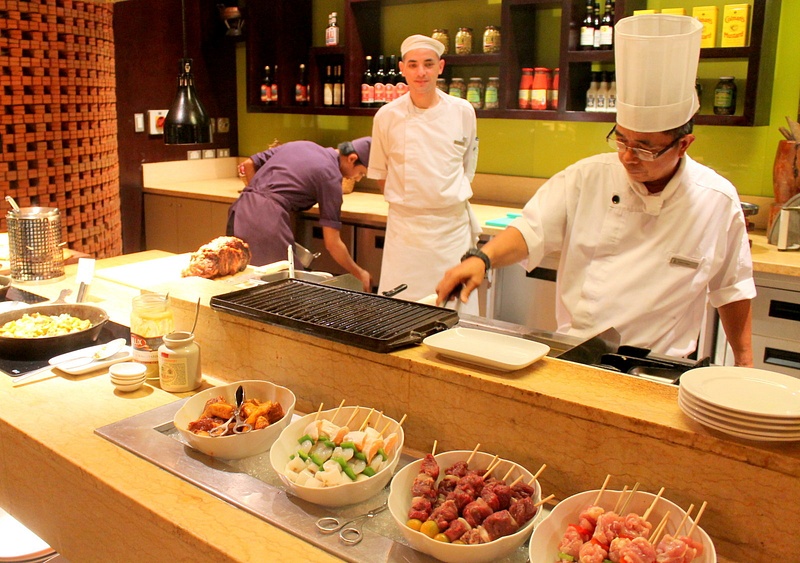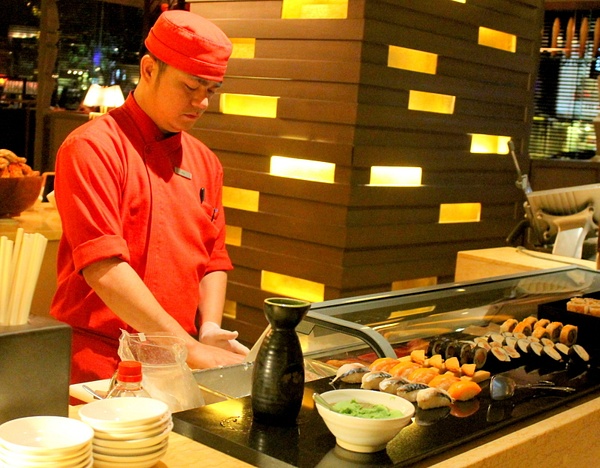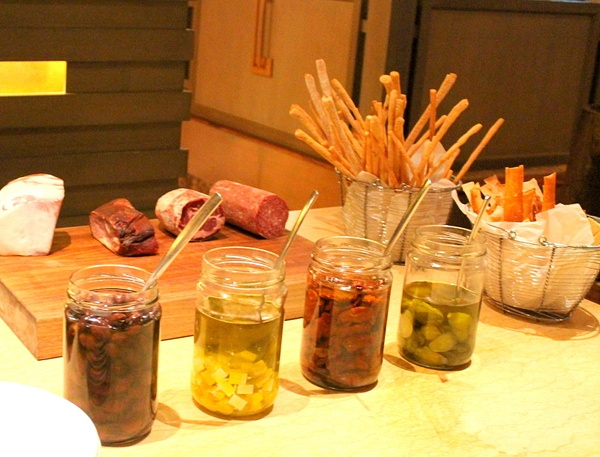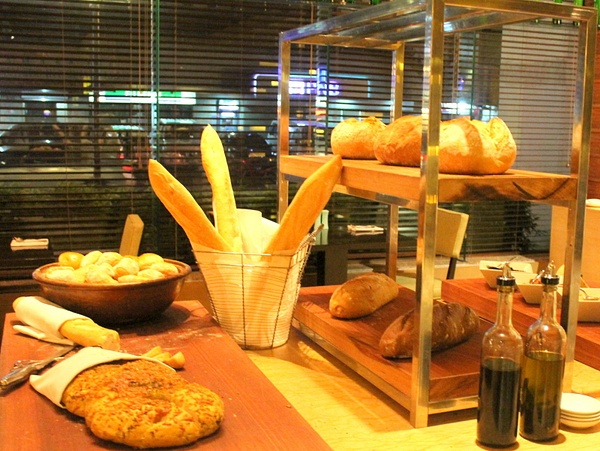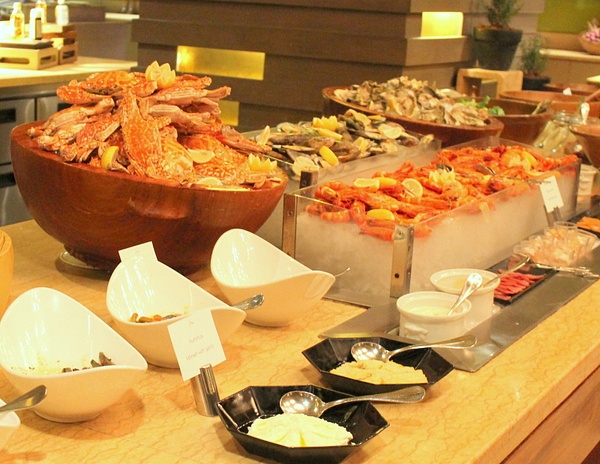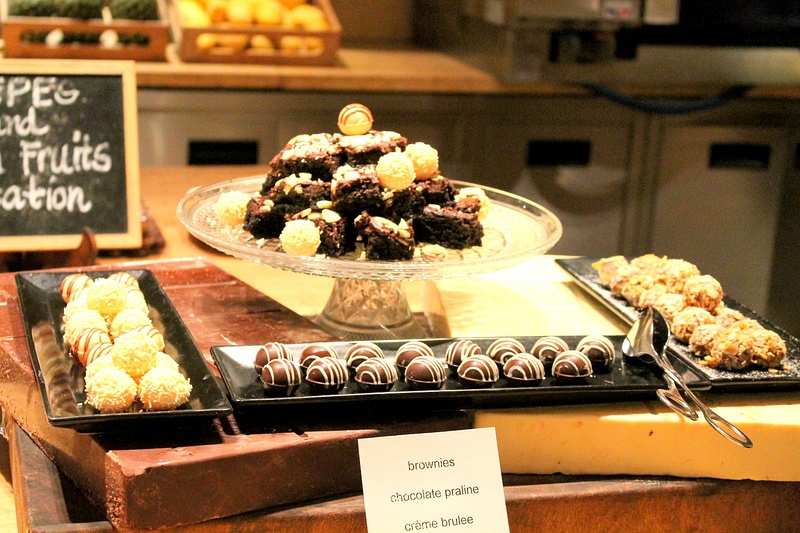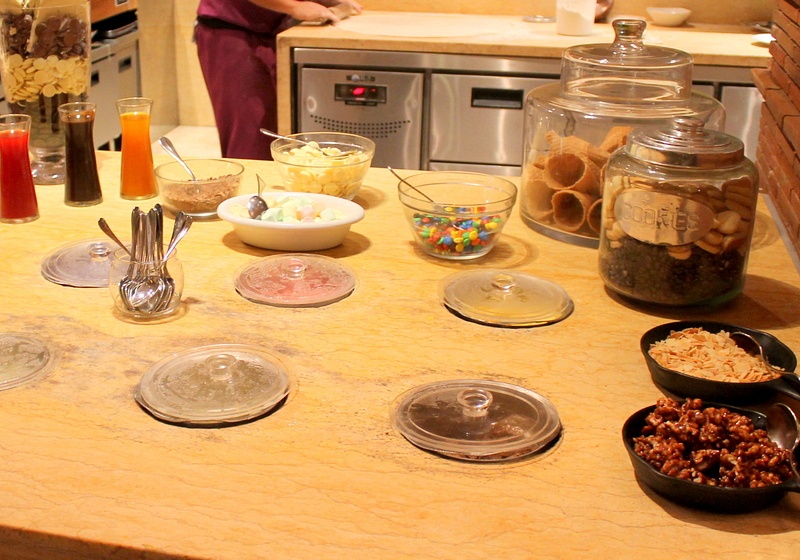 My roasted beef gave me just the right meal for my birthday. I am the kind of person who is easily overwhelmed by too much food on the table. Instead of salivating, an image of a myriad of eatable things, no matter how greatly cooked they are, will leave me uninterested. If you can relate to this, then Cafe 1228's buffet will be an excellent choice. Aside from dishes cooked to perfection, the relaxed mood in the kitchen, even if you see the chefs busy, is matched up with impeccable food styling. Except for the shrimps which were laid out in dozens to show abundance, you'll see just the right amount of meat on the buffet table. Desserts, in particular where served with the appropriate spaces which will leave you smile and say "Oh, they're pretty and I want those!".
I know that your next question will be related to budget. That is everyone's concern, I know. But call it a blissful summer, Cafe 1228's buffet is on 50% off and ongoing until May 31, 2013. Get ready for one great summer feast worth only for PhP794 for lunch and PhP844 for dinner. Now, that is even more, ahm, delicious!
Now, do yourself a favor. Gather everyone in the family and ask them to mark a date on their calendars. Next step is to call these numbers for reservation or if you have some more questions: 811-6888 extension 3388.
And with that ladies and gentlemen, the buffet is now ready. See you at New World Hotel- Makati's Cafe 1228! :))