He is more popular to the public as Papa Chen or now, as Sir Chief rather than as Richard Yap. It might sound like a problem for other actors but for him, there's no trouble at all. "I'm not here for fame. I am doing this for self-fulfillment", Yap said during the congratulatory press conference held for his and Jodi Sta. Maria's ever successful daytime drama Be Careful With My Heart.
I was given the honor to throw the last question at yesterday's presscon and I asked if there is a conscious effort for him to introduce himself to the public as Richard Yap, his real screen name, especially during mall and other live shows and I was given a very lovable but seemingly genuine answer.
"Kung saan masaya ang tao and however it is that they want to know me, that would be fine", Sir Chief, following his character's name in the ABS-CBN drama series, said.
Yap's first affair with limelight started in Kim Chiu's soap "Binondo Girl" which introduced him to the public as "Papa Chen". A marketing major and businessman by profession aside from being actor, Yap is vocal about not having showbiz as part of his plans. "I thought Binondo Girl is a one-time thing but I got this which I am thankful for", he shared. "If they still want me then I will do it", he said further.
His boss-nanny team-up with Jodi Sta. Maria in Be Careful With My Heart is setting records. The soap started July 9, 2012 and is now approaching its 8th month on air, getting the highest viewership in any daytime drama, earning the most views on ABS-CBN's live streaming platform iWantTV, and is trending on social site Twitter almost everyday.
When asked what does he think is the recipe for such successes, Sir Chief says it is "the sincerity of their show's story." "Since from the start, people know that I am married and have kids and me and Jodi have separate personal lives but I guess there's something in our characters that they can relate", he explained.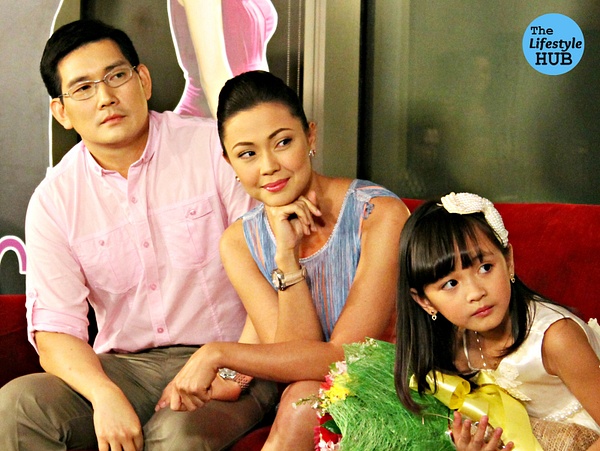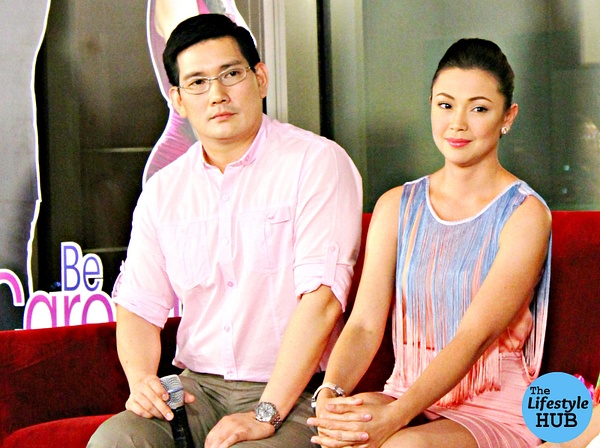 Because of the stunning success of the soap and after listening to demands of their fans abroad, the cast is flying to the Middle East in March, USA and Canada in May, Europe in August and to Japan in November this year. "Masaya po ako na makakapunta na rin ng Japan and sa America po", bubbly child actress Mutya Orquia, who play as Yap's youngest daughter in the drama series, divulged.
The show's management has not reveled any initial plans as to how many more months will we be seeing the lovely couple on air or if there will still be any new characters or twists that will be introduced. They are just asking as to continue enjoying the show and watch out for exciting things to come.
Aside from Yap, Sta. Maria and Orquia, forming the cast of Be Careful With My Heart are Janelle Salvador, Jerome Ponce, Aiza Seguerra, Sylvia Sanchez, Gloria Sevilla, JM Ibañez, Divina Valencia, Rosario Carlos, Vivieka Vivieka, and Paul Jake Castillo. Be Careful With My Heart is shown from Monday to Friday before It's Showtime with rewinds scheduled every Saturday at 10:30 am.
To those who want some wave of
'kilig'
from Maya and Sir Chief, here they are singing their show's theme song together: