Nina sings original songs in new album 'All Good'
5:11 PM
What a great way to close the love month of February than through love songs. And I got you a bonus- no less than original songs from the Soul Siren Nina on her new album All Good.
Yes, you'll be hearing more of Nina's sultry voice in the airwaves soon and this time, it will not be all covers. All Good is Nina's first album under her new label Viva Records and judging from the songs sang by the soul siren herself during the album's launch in Trinoma, you might be finding those in your iPods real soon.
Though there are emotional songs included in the album like "Sad", "When the Love is Gone" and "Hurting Inside", the over-all mood of the album is truthful to its name. Feel good songs highlight Nina's latest masterpiece and it was obvious that there is a tone down of the diva's high notes. This doesn't necessarily reflects less musicality we often expect from a belter like Nina but she did the slight transformation to make us feel good and think that everything is
All Good
.
Two different songs opened up the album. "Maybe It's Too Soon", talks about taking time to fall in love while "Sa Isang Tingin" chronicles a love affair which started briskly. While both songs are arranged to convey a pleasant mood perfect for a day at the park, I can see "Sa Isang Tingin" js more radio-friendly with its catchy melody.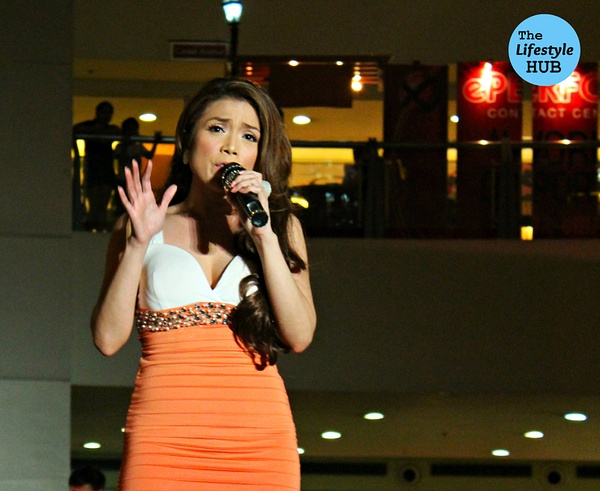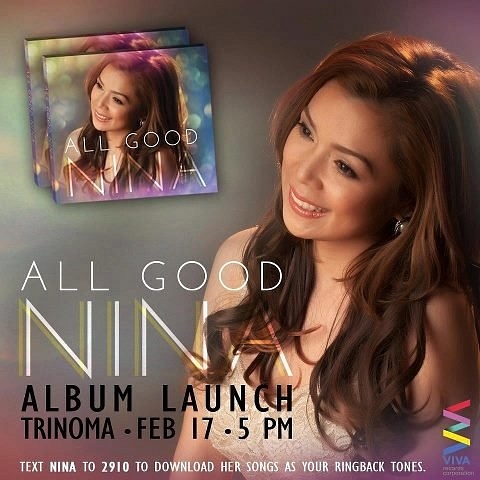 If you're about to switch off the lights and about to embark on a good night sleep, "Kung Walang Ikaw, Wala Ako" and "Make It Up To You" can accompany you through. This compilation is also perfect for some quiet Sunday driving with other radio tunes like "Paano", happens to be my favorite song in the album, "Hurting Inside", the slightly upbeat "Mahal Na Mahal Kita" and the album's centerpiece "All Good".
For those who fell in love with Nina's covers and would want to hear more of her versions of popular songs, Truefaith's "Perfect" is included in the album with a slower and breezy arrangement. Also in the album is the themesong of Anne Curtis, Derek Ramsay and Andi Eigenman's movie "A Secret Affair", "Don't Say Goodbye."
Fall in love with Asia's Diamond Soul Siren all over again. Nina's All Good is now available in all major record bars nationwide.


Here's a video of Nina performing one of the original songs in her new album All Good