Instagramming China
11:54 PM
Memories of a Chinese New Year reveler's trip to imperial Guangzhou captured with just an app



The cruise in Pearl River is one of the main attractions in Guangzhou where
you can marvel the majestic sites of the Guangzhou Bridge.
It wasn't his first time in China, but it was his first time in the third largest imperial city of Guangzhou. It was also his first time to celebrate an authentic Chinese New Year inside a genuine Chinese home and he captured one of the most vibrant celebration in the world, firsthand, armed with just one iPhone app- Instagram.
In an era owned perhaps by iPhone, it wouldn't be as picture-perfect and as convenient as that, don't you agree?
For Elcid Lao, Cid to most of his friends, his trip to China is all about experiencing a real Chinese New Year celebration. "How they prepare food, the family bonding, their traditional toast and the rest, I want to see and try it all", he says. With Chinese blood running through his veins but was born and raised entirely in the Philippines, it would be normal for Cid to be curious about his other culture.
But choosing Guangzhou over other Chinese cities was all about mystery for him. "I've been to Beijing before but I want to see Guangzhou since we hardly ever see an advertisement about the city", he declared. But asked if there's this one tiny clue he have about the emerging metropolis, Cid's adoration for things techie and fashionable is revealed: "I heard they have the cheapest gadgets and clothes!"
"How they prepare food, the family bonding, their traditional toast and the rest,
I want to see and try it all", traveler Elcid Lao relates about celebrating Chinese New Year
for the first time in mainland China.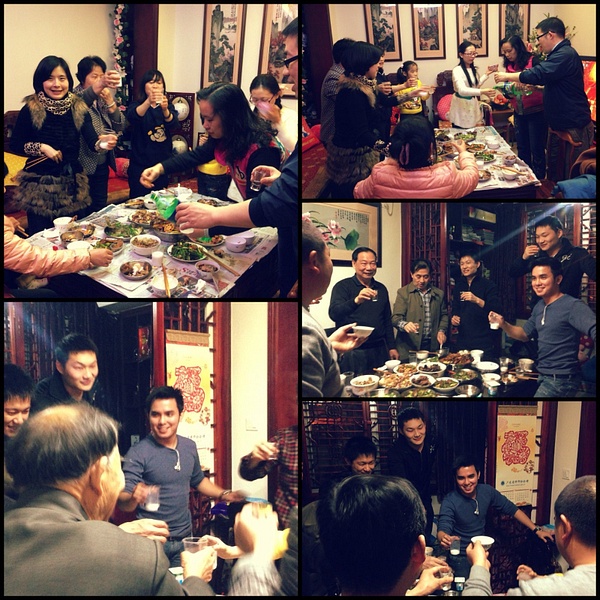 The young medical representative was excited to share about his Chinese New Year experiences. "I stayed at the house of my friend's sister. I found the traditional toast most charming. It's where you drink rice wine while eating and saying something to the person you want to thank", Cid shared. "People usually carry a Buddha with bright tin foil pinwheel. We also went to the old Chinese town where you can ride a boat. We tried their floating restaurant at night with a scenic view of skyscrapers, including the magnificent Guangzhou Tower", he went on.
This is exactly why he highly suggests for future travelers to live with the locals. "You will really learn a lot from them", although he shared language could be an issue. "Bring an interpreter!", he quips and adds "Always say xiexie (thank you)".
Cid has been to a lot of places but he said "nothing beats (his) home province Bohol". Asked which other countries he wants to visit in the future; Egypt, Japan, Greece, Italy and Mexico are on his list. When he'll be there, for sure he will flash us his set of Instagram photos.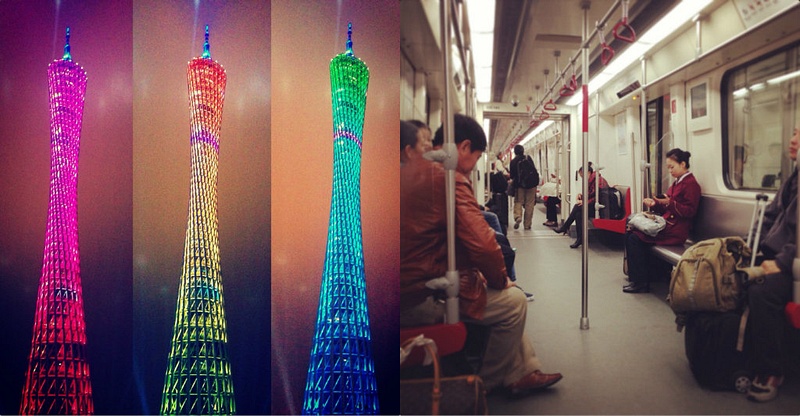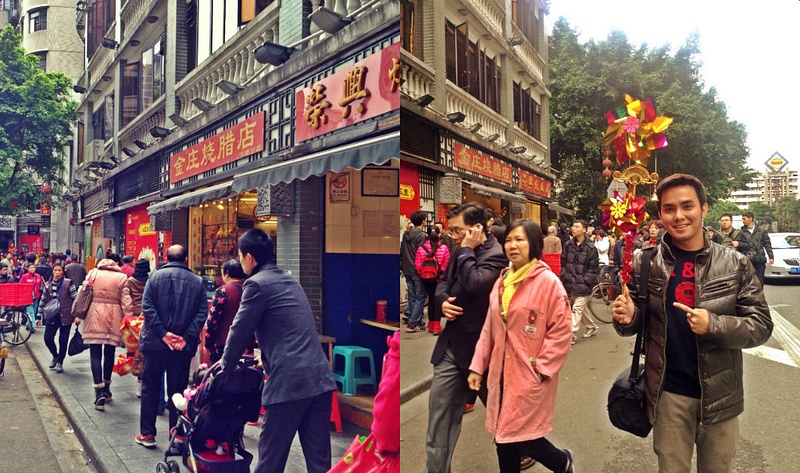 One of Cid's best experiences in Guangzhou was a visit to China's version of Disneyland,
the Chime-long Paradise (see photos below).
When asked to describe the third largest Chinese city,
Cid says Guangzhou is "vibrant, advance and organized."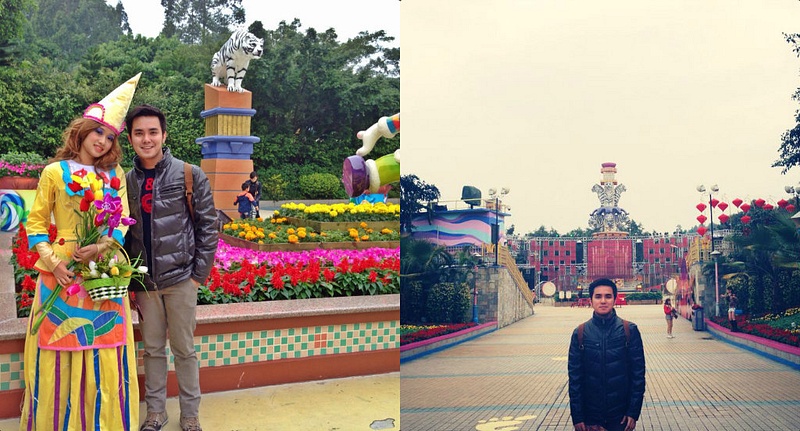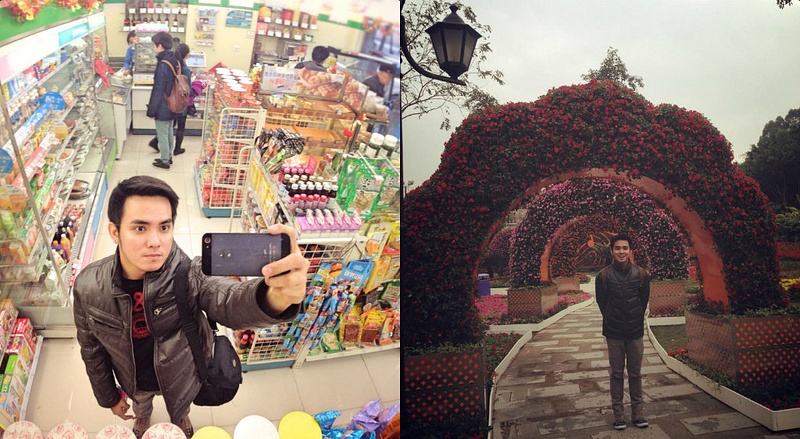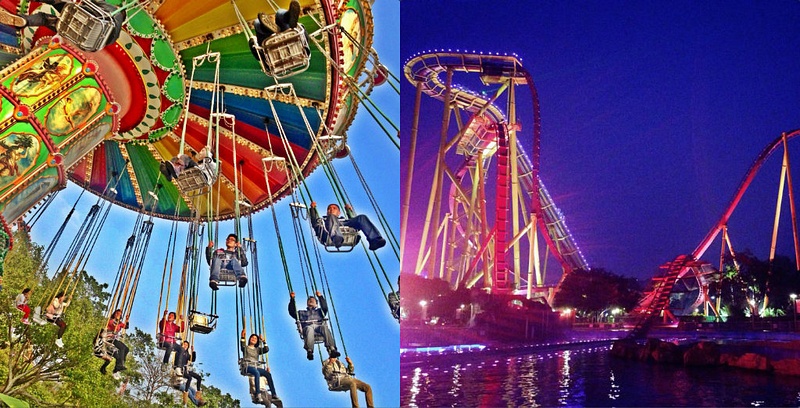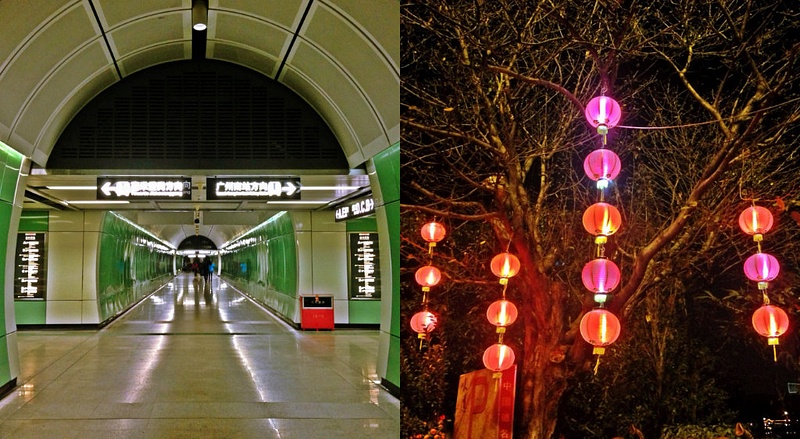 **Photos are owned by Elcid Lao. Our featured traveler is a Nursing graduate of the Holy Name University in Bohol and is a medical representative by profession.