Guinness at Glorietta
11:22 PM
Filipino Fashionistas set World Record for 'Most People Walking on a Catwalk'


One stage provided 2, 255 models aged 18 to 45 years old the runway to let the Philippines set another Guinness World Record. The resoundingly successful "Move to the Vibe of Glorietta" just snatched the title previously held by Turkey for "Most People Walking on a Catwalk" last Thursday, November 29.
The almost 4-hour fashion show was participated by professional and amateur models and personalities which include
Sam Milby, Hayden Kho Jr., Geneva Cruz and Bianca Gonzales among others. Bamboo and The Click Five's Kyle Patrick provided musical intermissions as four screens in between the five ramps of the stage were counting up while the models take their queue. I for one marveled on the number of models who participated. I am used to fashion shows which wrap up after 20 minutes or even less but "Vibe" went on uninterrupted for almost 4 hours.
The fashion show was held in the newly inaugurated Glorietta Palm Drive in Makati City and featured some of the best brands currently housed by the mall. The big fashion brands include Penshoppe, Bench, Stores Specialists Inc, Mango, Folded and Hung, Havaianas, Crossing at The Ramp and Lacoste.
Moments after the last models took the pose, the people in the gallery cheered as the numbers were flashed on the screen. Reports states that the organizers were just aiming for "more or less" 2,000 models to safely surpass the previous record but the 255 "extra" attendees provided the bonus. Kirsty Bennett, an official adjudicator of the Guinness Book of World Records shared to ABS-CBN News moments before the new record was set that the record of 1,967 models set by Turkey was just made 6 months ago.
Confetti showered over the newest shopping hotspot in Makati as the Philippines was officially awarded the world record. Almost belonging to the same category, France, meanwhile, holds the record for "Most People Modelling on a Catwalk for Multiple Venues". There were 3,912 models who participated in that single event in 52 French towns in September 17, 2011. This record officially puts the Philippines as one of the Fashion centers of Southeast Asia and the World.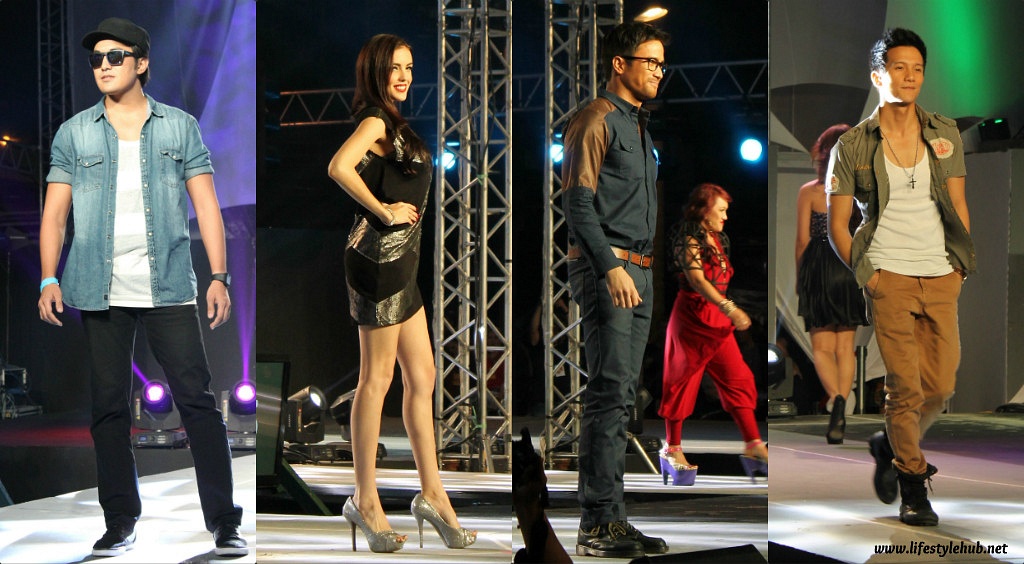 Krista Kleiner, Binibining Pilipinas- International 2010 and Sam Milby are some of the celebrities
who participated in the event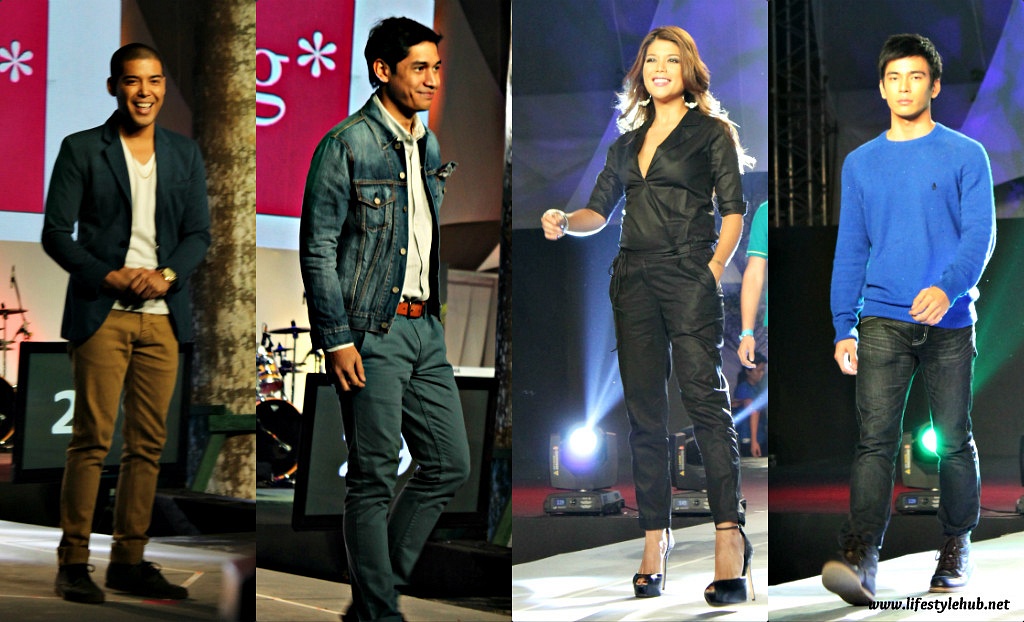 Model Victor Basa and actress Geneva Cruz enjoyed the runway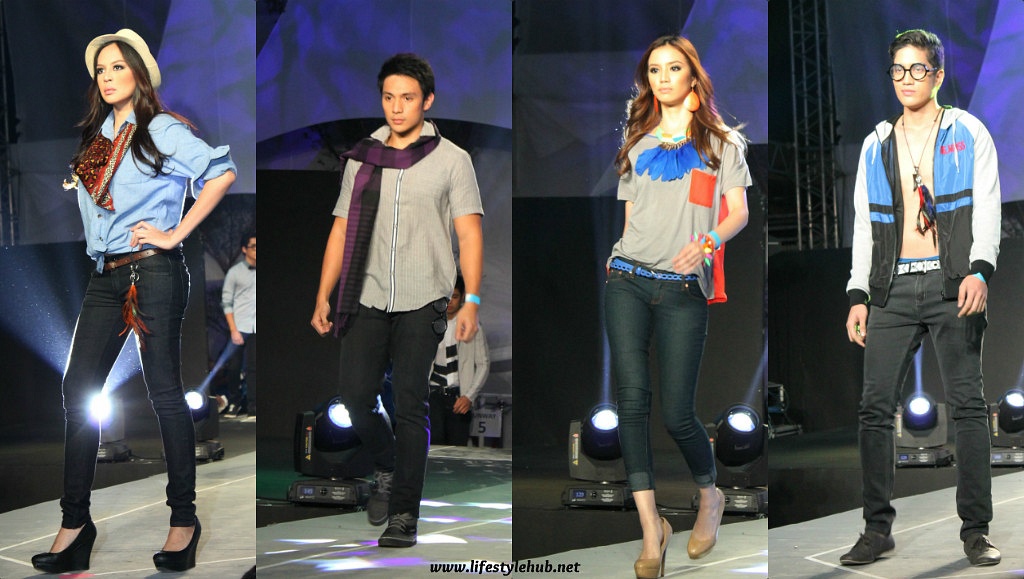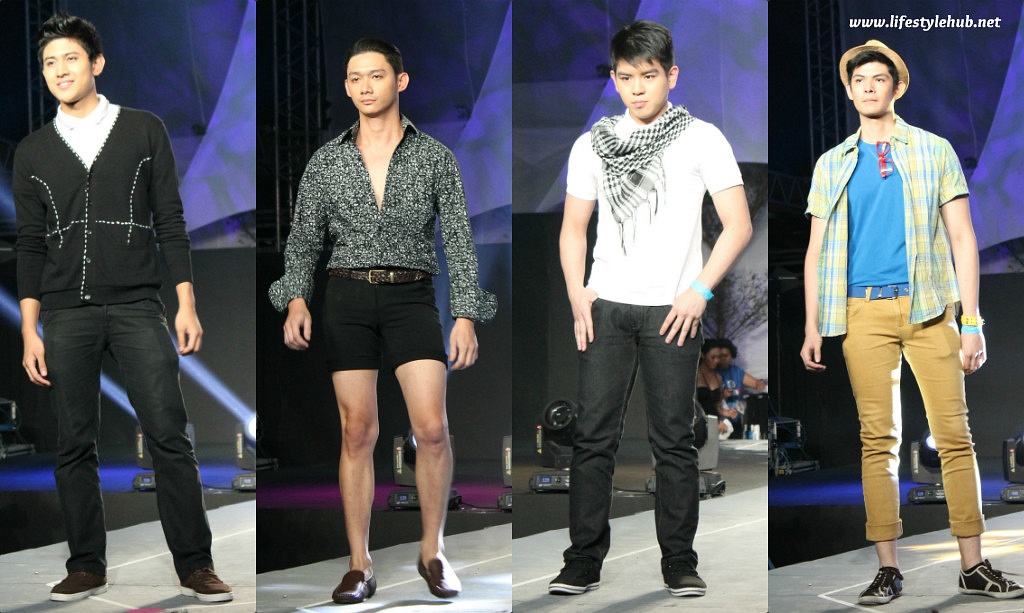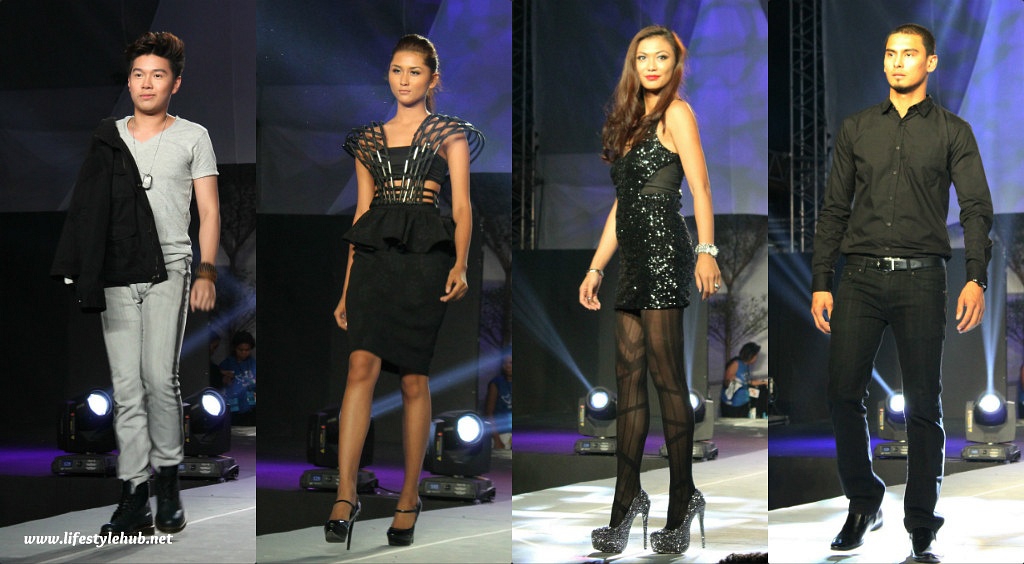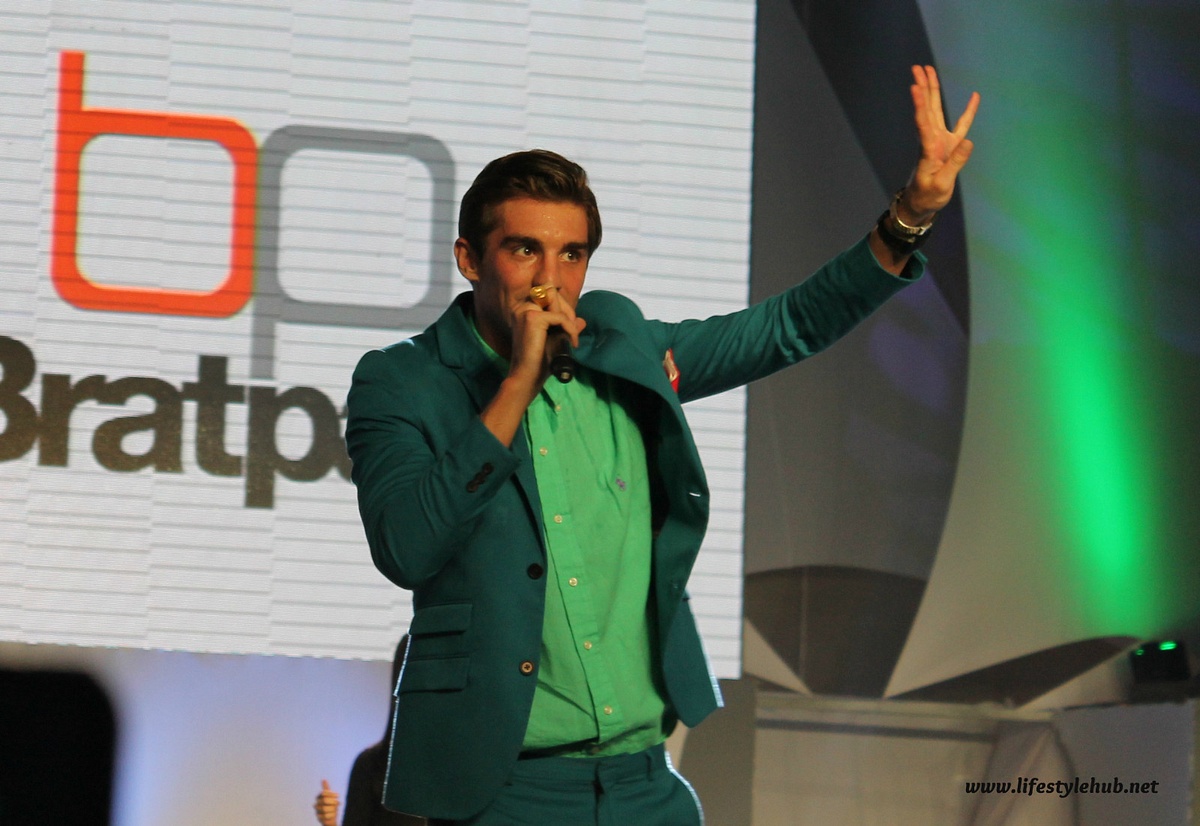 The Click Five's Kyle Patrick moves the crowd during one of the 2 musical numbers of the night