Crowned just a few minutes ago, Mr. Philippines June Macasaet won the Manhunt International 2012 title in Bangkok, Thailand besting 55 of the most beautiful men from all over the globe. This is the 16th staging of the international male pageant and this is the first time the Philippines brought home the title. The previous highest placement for the Philippines is a Third Runner-Up finish in 1993 courtesy of Aaron Small.
Manhunt International 2012 Grand Winner- June Macasaet of the Philippines
Towering at 6'1'' and 28 years old, June is no one new to the pageant world. He is this year's First Runner-Up in the Century Tuna Superbods contest. A few months, this guy from Batangas, who pageant experts say is a true embodiment of Filipino machismo and charms, won the Manhunt International- Philippines title and got the chance to represent the country in the international contest. Aside from taking home the title,
June also won the Urban Male Special Award.
June is a full-time ramp model and has also appeared in several Cosmo Bachelors Bashes organized by the Philippine edition of the Cosmopolitan Magazine. He charmed his way to the judges to upstage early favorite Peter Bo Jonsson of Sweden. Mr. Sweden finished as the First Runner-up while Macau's Martin Wang surprised pageant fans to place as Second Runner-up.
Also early favorites, Puerto Rico's Jimmy Perez Rivera won Third Runner-up and Singapore's Jason Chee finished as Fourth Runner-Up.
The host country's representative, Mookkapon Posakabuth made it to the Top 15. The representatives from USA, Colombia, Denmark, Dominican Republic, Greece, India, Latvia, Switzerland, and Venezuela also made it to the Top 15. Major left outs in the competition are early favorites, Mr. Indonesia and Mr. Bahamas.
Other special awards were given to Gua Chuang Tao of Hong Kong as Best in National Costume, Ivans Jevstignejevs of Latvia as Best Runway Model, Arry Dabas of India as Mr. Photojenic, Drew Palacious of Bahamas as Mr. Personality, Alexander Bach of Denmark as Mr. Friendship, Mr. Puerto Rico as Face of the Year, Mr. Macau as Mr. Physique and Mr. Singapore as Mr. Internet Popularity.
Notable models and personalities who represented the Philippines in previous Manhunt International pageants are Brent Javier who fell short of the Top 15 list but was voted Mr. Internet Popularity in 2005, Lago Raterta (Top 15, 2006), and Marvin Wijangco (Top 15, 2008). Last year's representative Ron Marvin also made it to the Top 15 in a contest won by China's Chen Jiang Feng.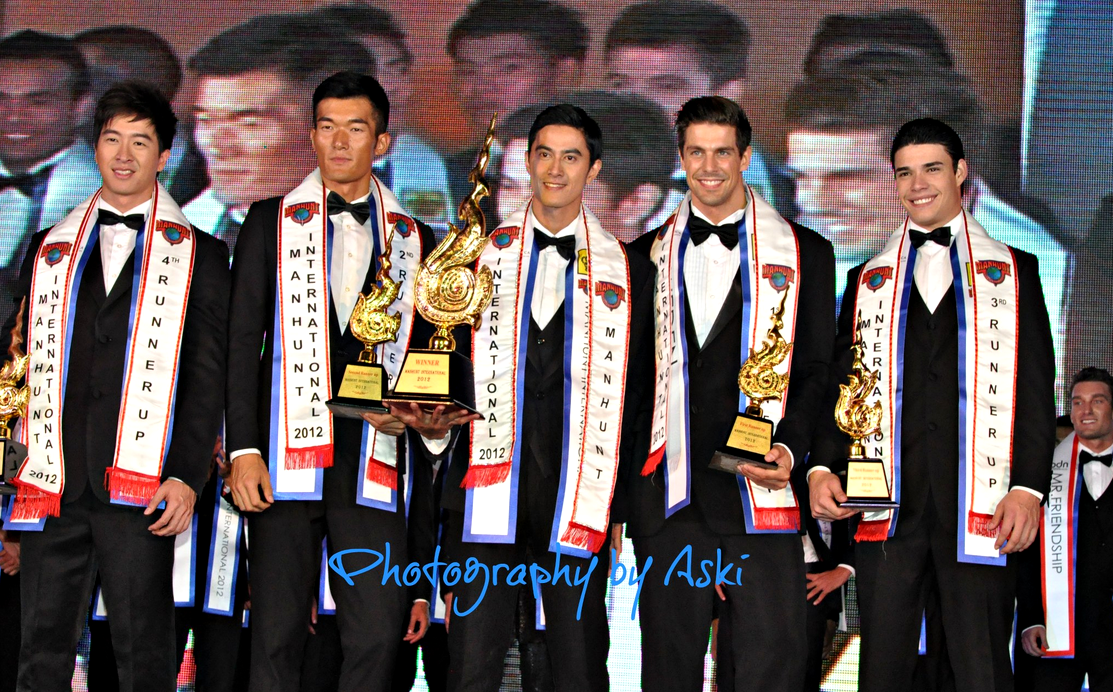 Manhunt-International Champion June Macasaet of the Philippines is flanked by members of his royal
court: (left to right) Singapore (Fourth Runner-Up), Macau (Second Runner-up),
Philippines, Sweden (First Runner-up) and Puerto Rico (Third Runner-up).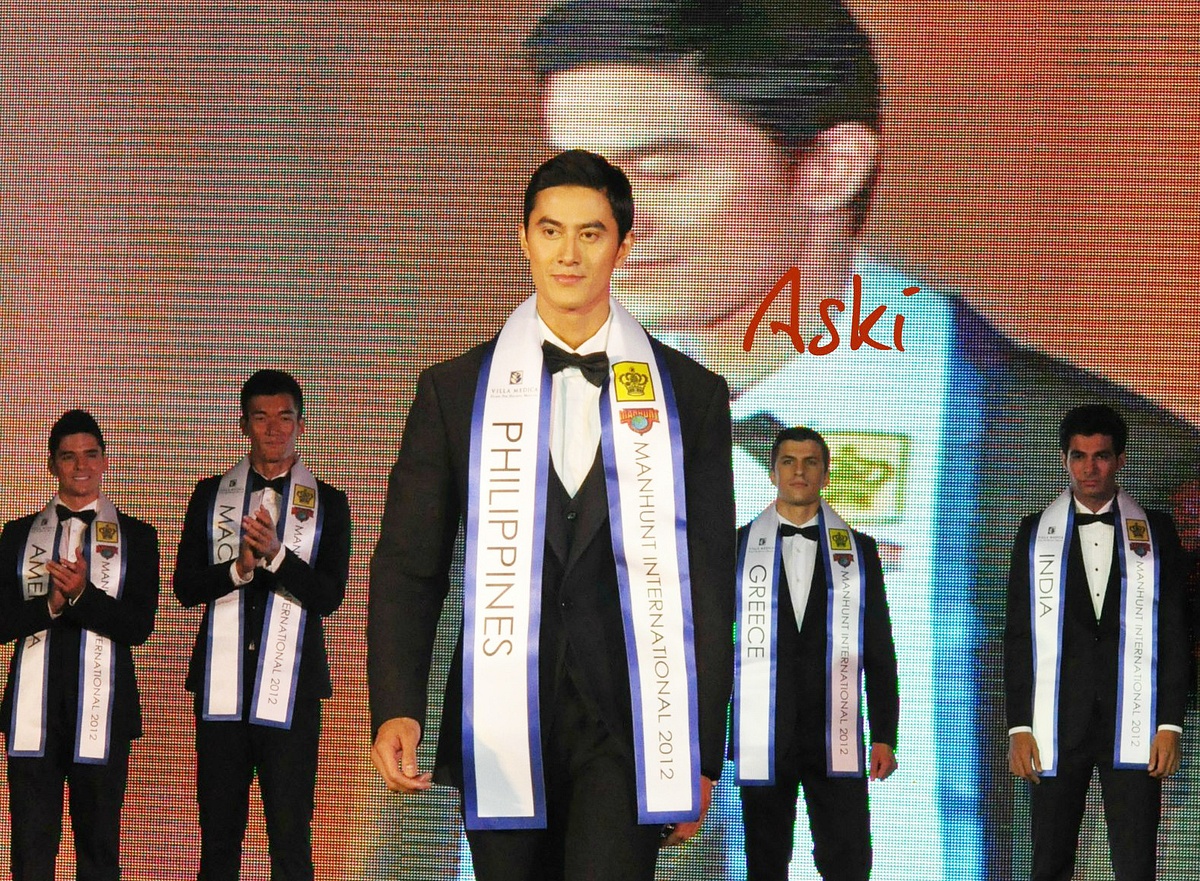 June is announced as one of the Top 15 finalists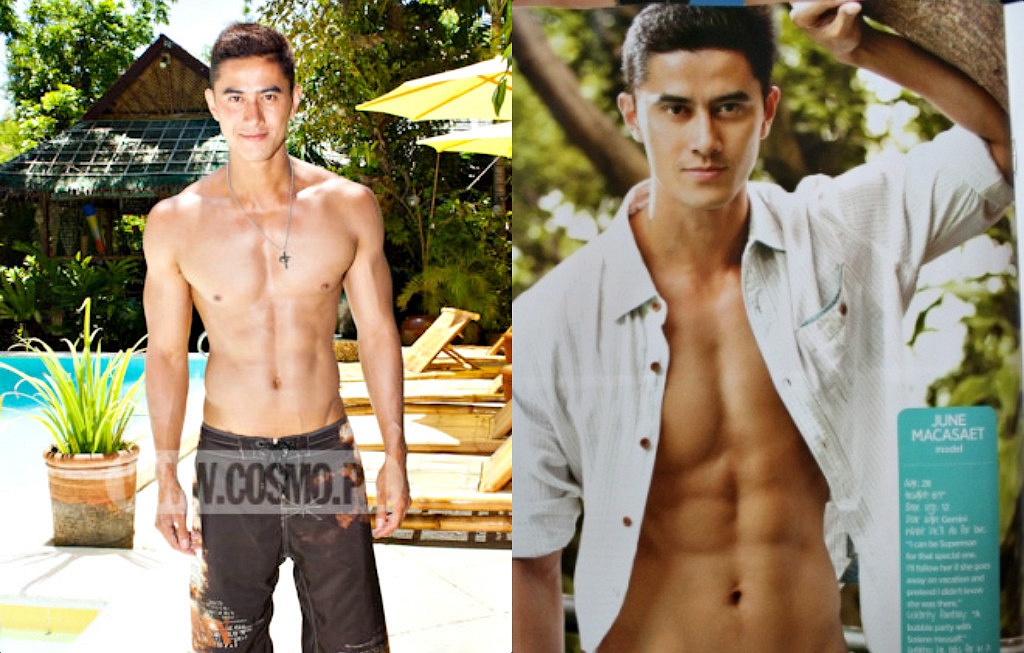 June is featured by Cosmo Mag many times over as one of its 69 bachelors
June also works as a full-time ramp model back home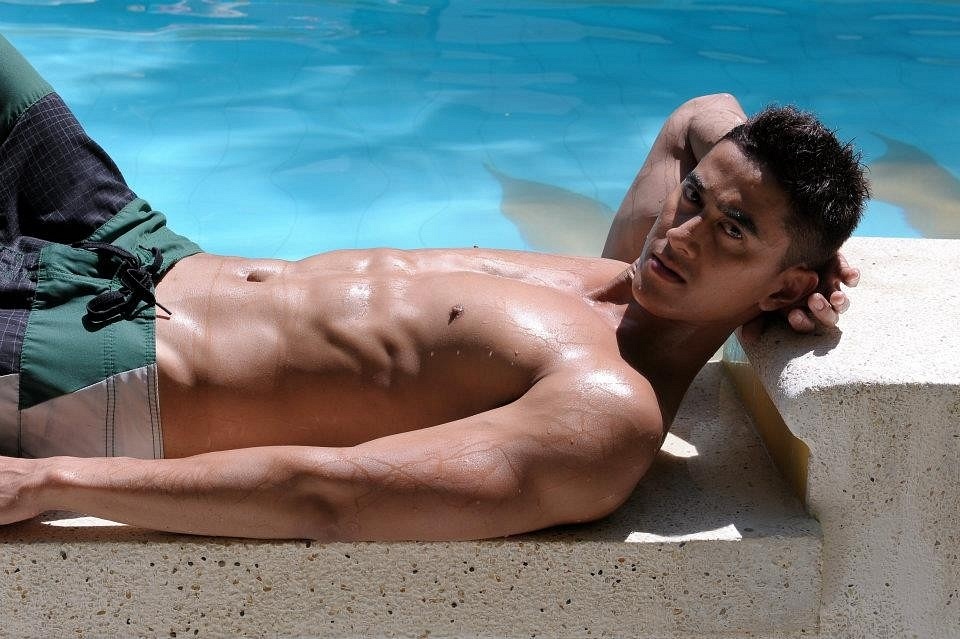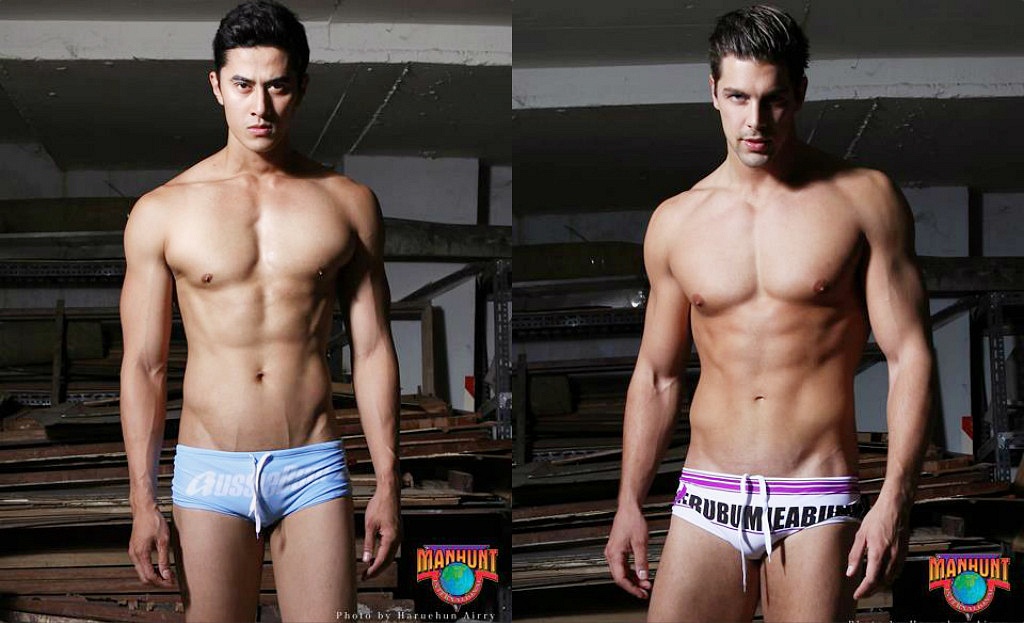 The top 2 favorites by pageant experts went head to head in the finals
but Philippines (left) prevailed over Sweden (right)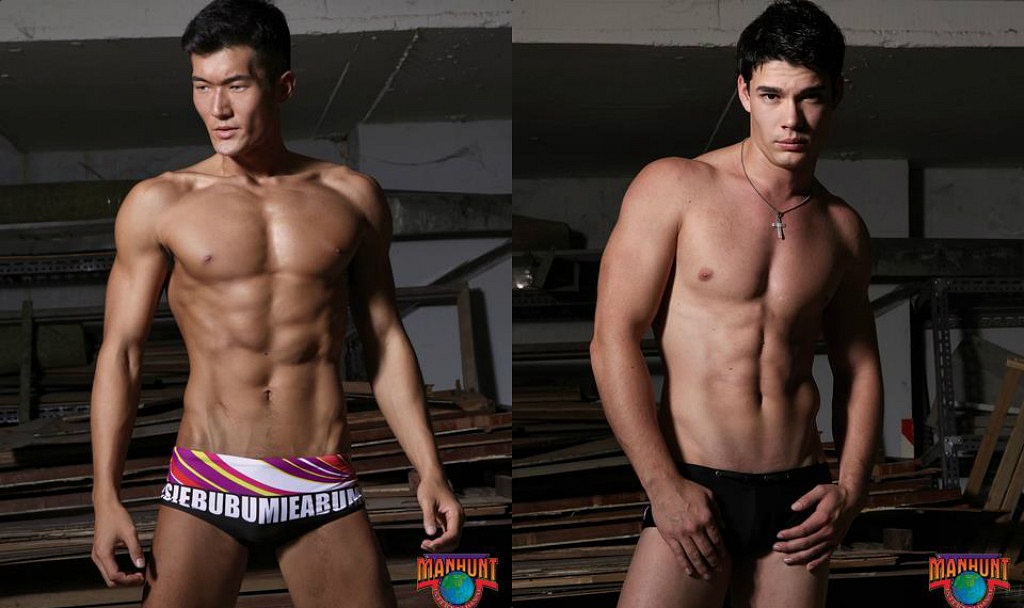 Macau (left) is the biggest surprise of the night, winning Second Runner-up
while Puerto Rico (right) won Third Runner-up
The final place for the Top 5 is between Singapore (left) and Thailand (right).
Singapore prevailed and was adjudged later on as Fourth Runner-up.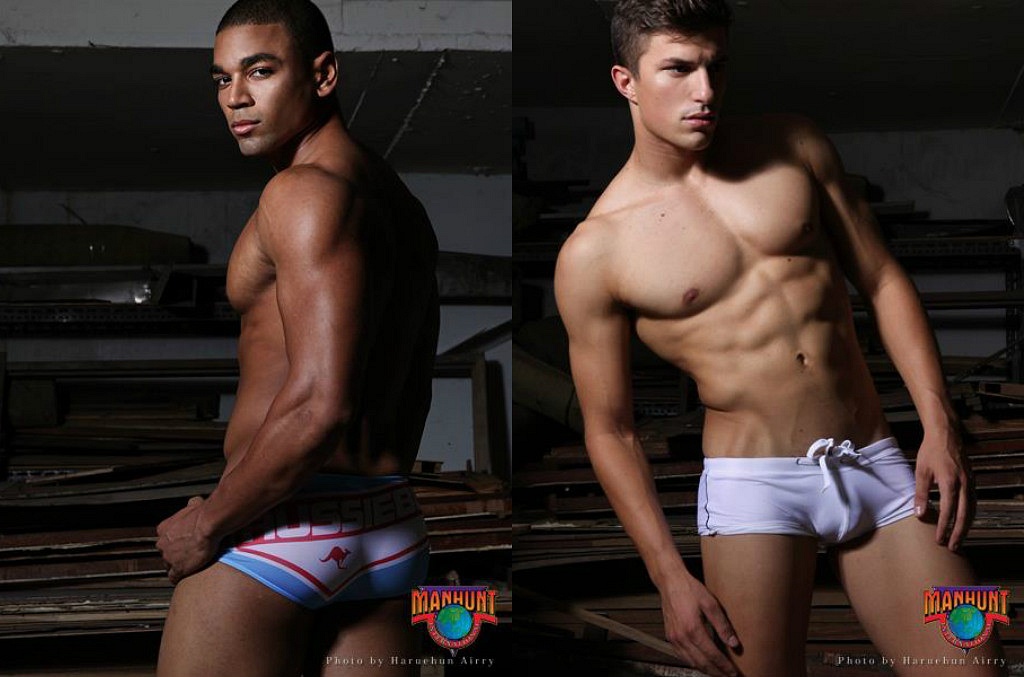 Bahamas (left) is an early favorite but missed out the Top 15.
Greece (right) took the other route and was called as one of the Top 15 finalists.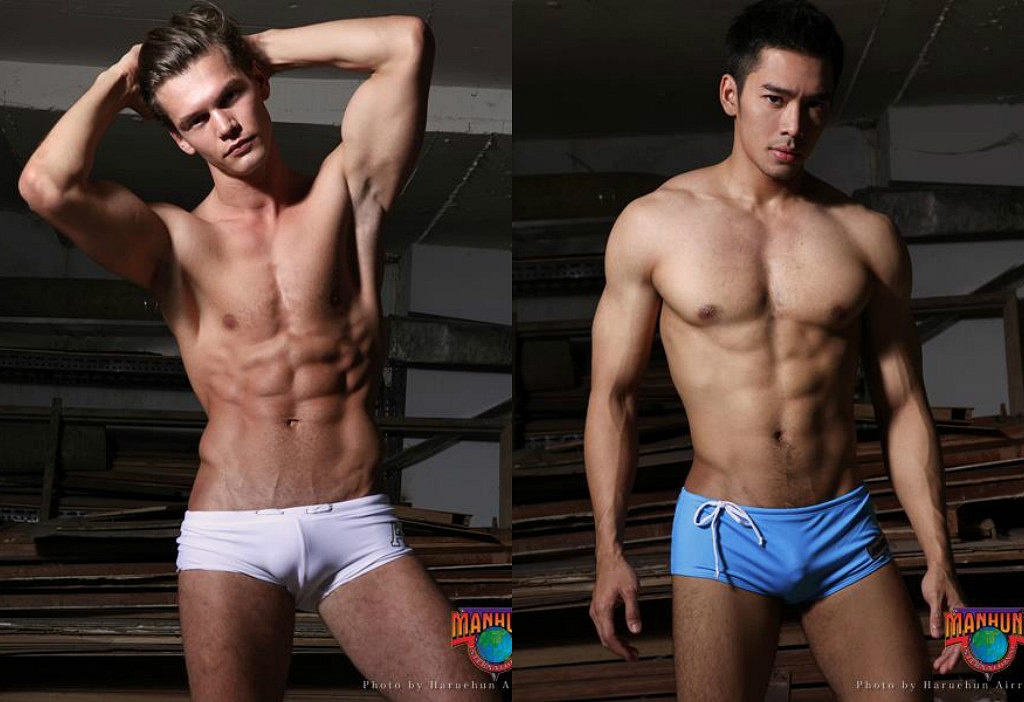 Two early favorites as well, Latvia (left) and Indonesia (right)
Photo credits: Manhunt International Philippines 2012 Facebook Page, Cosmo.ph, and Aski