Coke lights up the Araneta giant Christmas Tree
4:08 PM
Perhaps, a staple on our dining tables during Christmas or during any big family meals, seems like we will be spending another good memories with Coke as it is set to enter our homes again this coming Holidays. Not that it needs some more effort to make it to our Noche Buena menu but Coca-cola, the same company who gave us feel-good charms through their Christmas TVCs, is all set to give us another fun-filled Christmas with the lighting of the giant Christmas Tree located at the Araneta Center.
Last night and for the first time, I felt like the Christmas season is already here through Coca-cola's mini-fiesta activity. Reading their press release, they call it a "simple celebration" but for me, the ingredients were just right for it to be called a perfect event.
Lechon
and other delightful Filipino food was served for dinner, there was an overflowing supply of coke, cotton candies, and ice cream. My favorite is the Coke Happiness Truck. I regret not pressing hard though as I could have gotten more gifts from Coke. My blogger friends got boxes of cupcakes and several bottles of Coke which could tide them up for the entire season.
There was also non-stop entertainment courtesy of ABS-CBN and GMA stars. Robi Domingo and Megan Young hosted the show and providing entertainment were Alden Richards, Jeric Gonzales,Thea Tolentino, Louise delos Reyes, Yves Flores, Myrtle Sarossa, Jessy Mendiola, Joseph Marco and Enrique Gil. X-Factor Philippines Grand Winner KZ Tandingan also serenaded the crowd with the new Coke Christmas Song which she interpreted herself for the new TV Ad.
Before the lighting of the giant Christmas Tree, Coca-Cola President Guillermo Aponte said that their only goal is to send happiness to every Filipino home this coming Christmas despite all the challenges their going through. After all, a bottle of Coke Litro costs less than P20 pesos only. Binibining Pilipinas beauties Shamcey Supsup (Miss Universe- Philippines and Miss Universe 2011 Third Runner-Up), Janine Tugonon (Miss Universe- Philippines 2012), Nicole Schmitz (Binibining Pilipinas International 2012), and Katrina Jayne Dimaranan (Binibining Pilipinas Tourism 2012) also joined the lighting ceremony.
After the giant Christmas Tree sparkled, the confetti showered and the fireworks were lit, I think it is safe to say now. It's Christmas Time baby! :)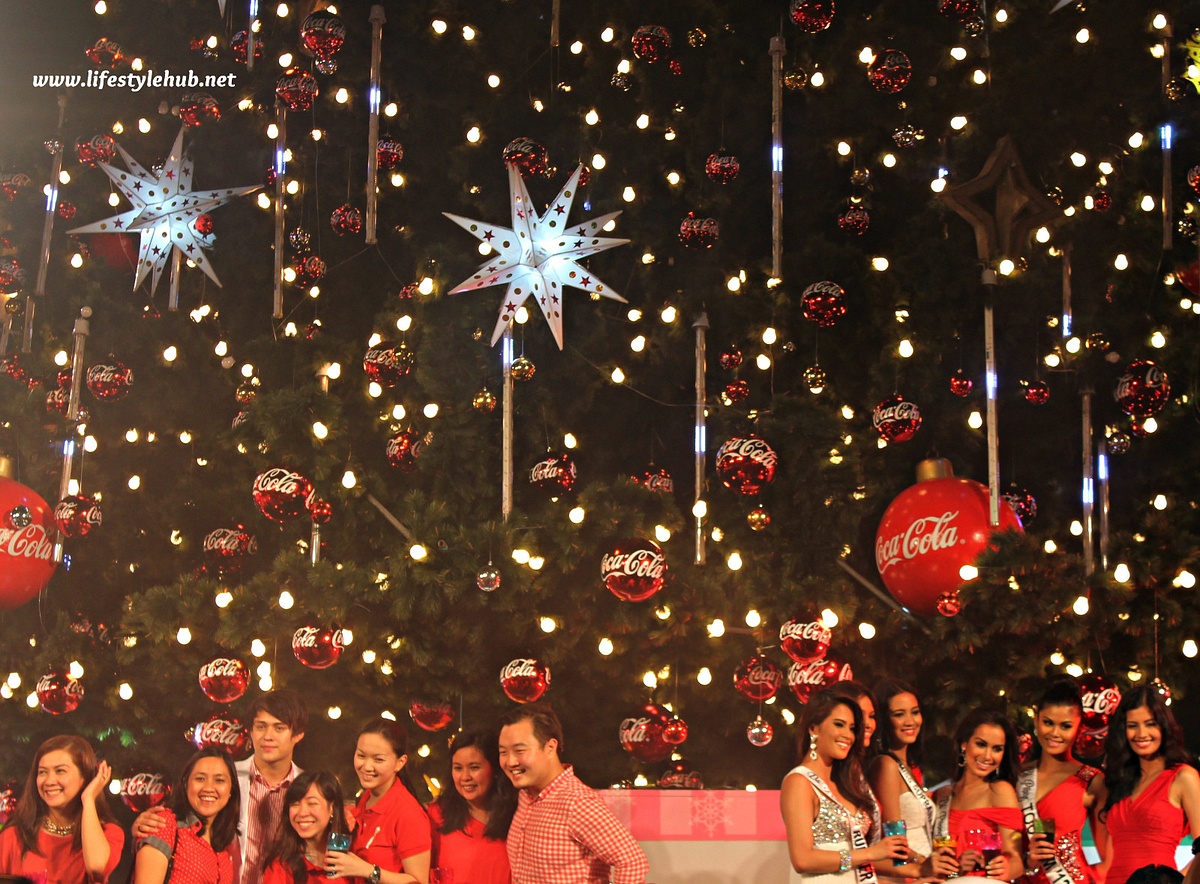 Coke's PR Team with Enrique Gil and the Binibining Pilipinas beauties pose for photos
after the giant Christmas Tree was lit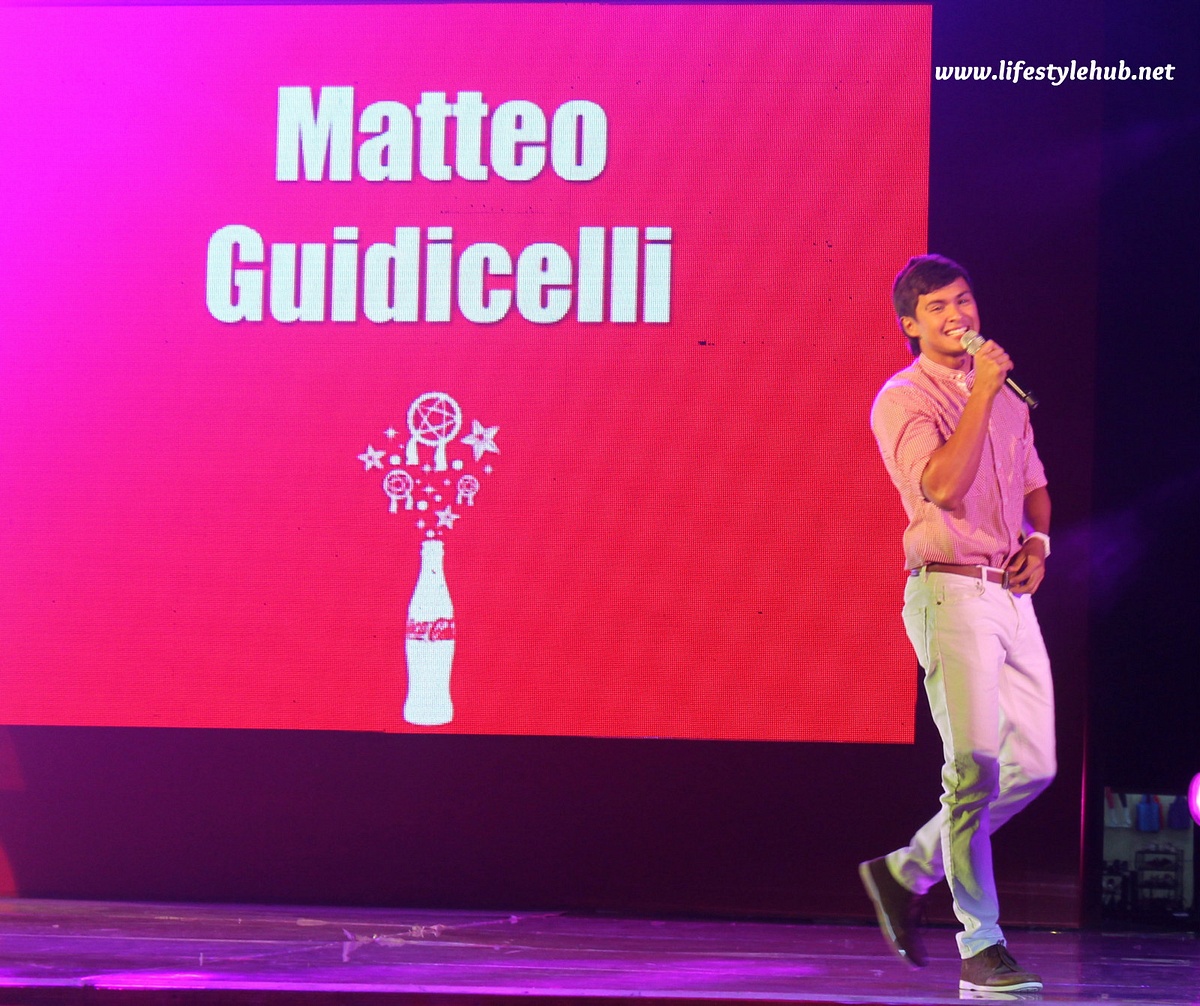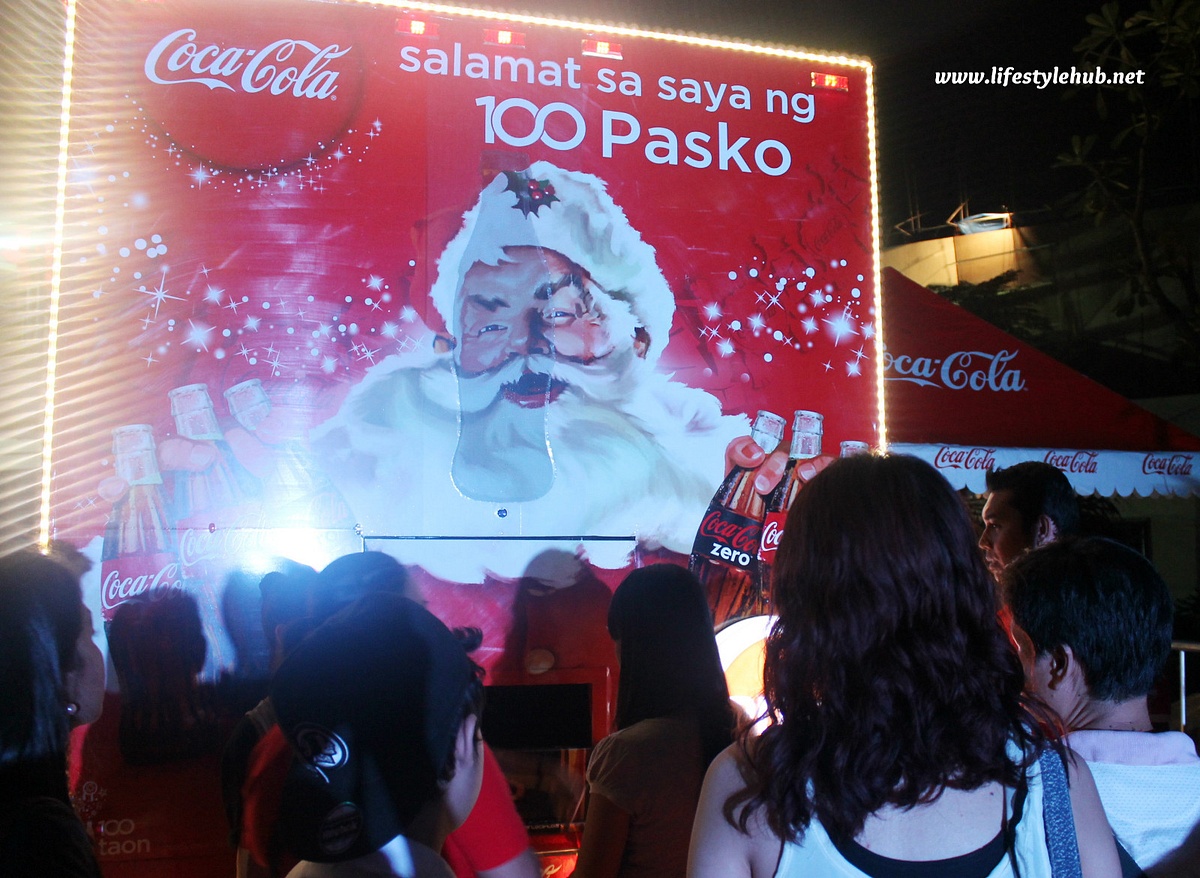 Guests try to get Christmas presents from Coke from the Happiness Truck
Enrique Gil sings for his fans and the guests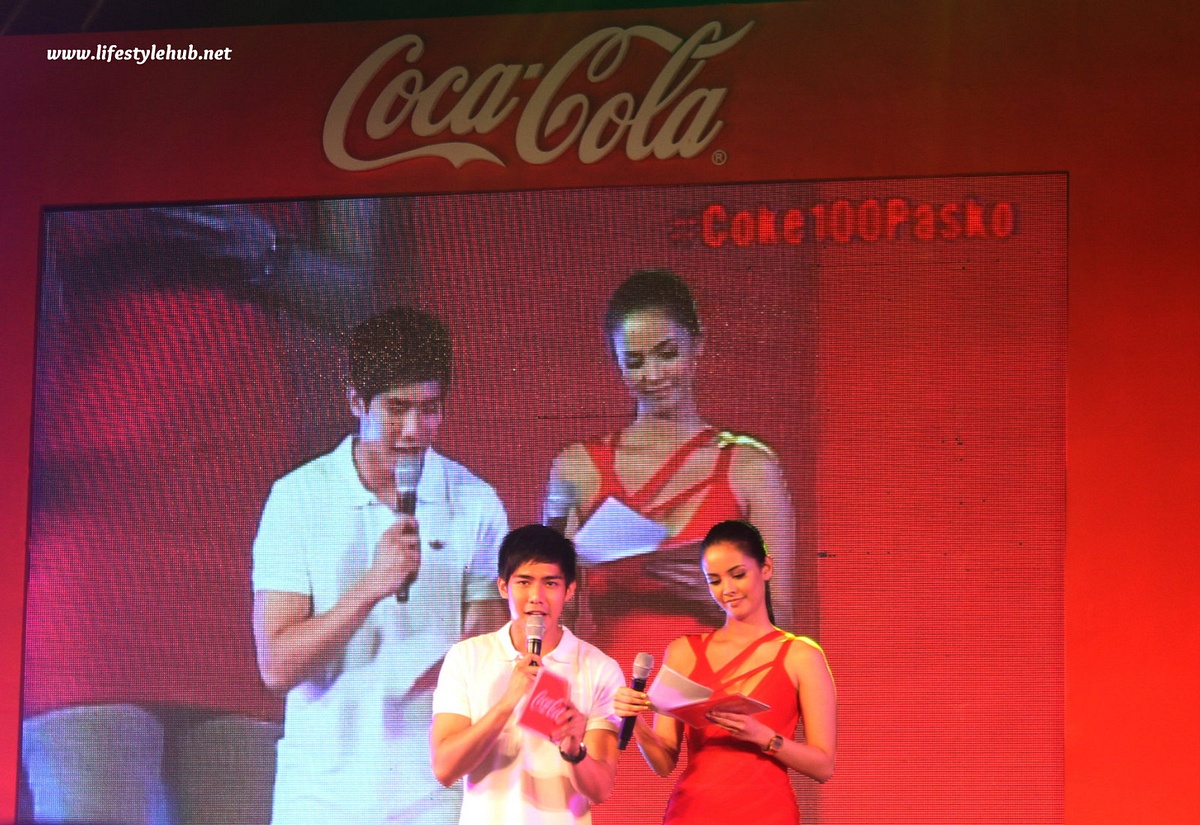 Hosts Robi Domingo and Megan Young
Reigning Binibining Pilipinas beauties: Annalie Forbes, Elaine Kay Moll, Janine Tugonon,
Shamcey Supsup, and Katrina Jayne Dimaranan.
GMA stars join the fan: Jeric Gonzales, Thea Tolentino, Alden Richards and Louise delos Reyes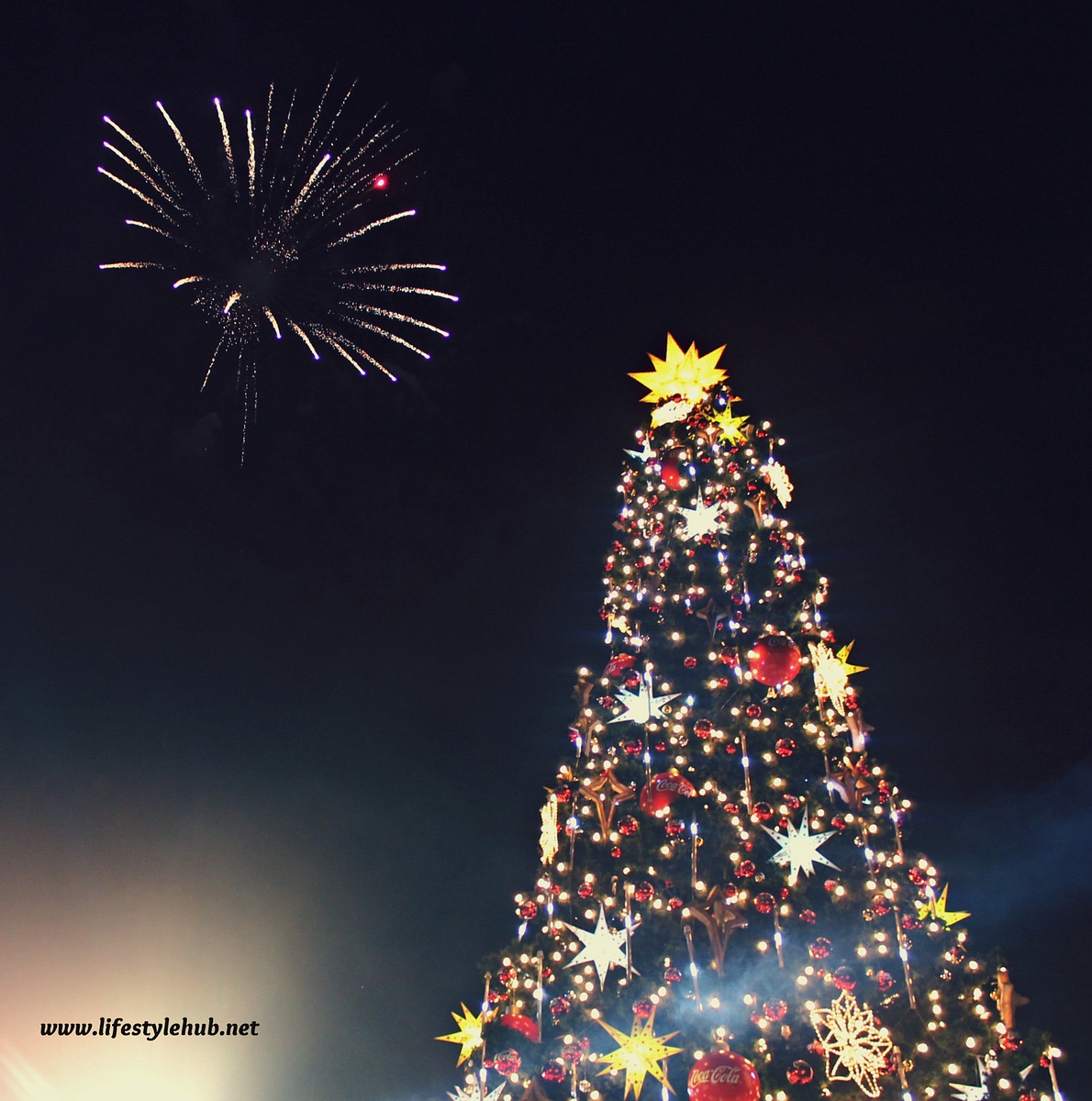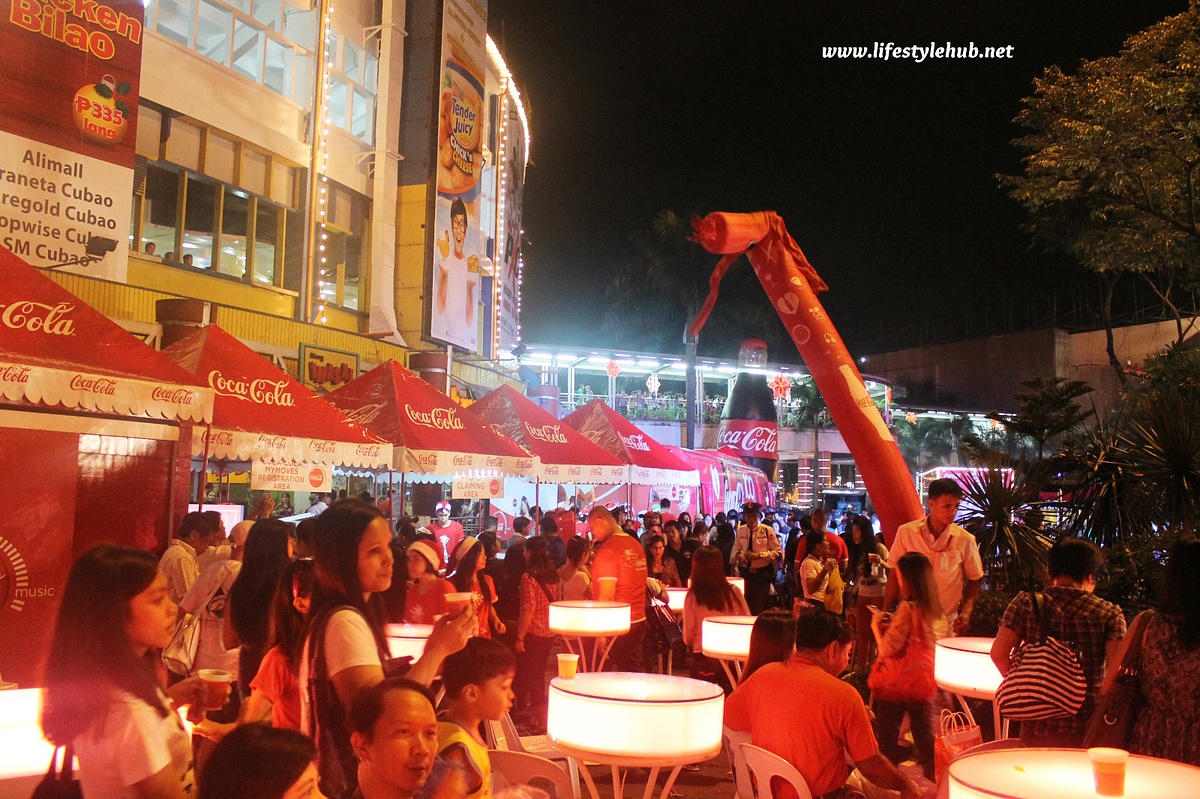 Free dinner for everyone!
This is officially the start of my Christmas. :)
Here's the video of the lighting of the giant Christmas Tree