Cocoon Boutique Hotel emerges as Quezon City's best
12:35 AM
As a thrift traveler, my criteria in choosing an accommodation is so simple. There are just 5 requirements: prompt service, clean toilet, a comfortable bed, has a wifi connection, and accessibility. I don't go for 5-star hotels as I would rather spend my money on food. I'd scarcely stay in my hotel while on travel anyway.
But for people who are somewhere in the middle between me and an extravagant jet-setter there's this luxury hotel in the heart of Quezon City which I say, successfully played between luxury and real value. The
Cocoon Botique Hotel
had a soft launch in March this year but with the surprising positive response they got from customers, the hotel relaunched last month. Now they say,
Cocoon Boutique Hotel
is not just a hotel you'll only see in travel directories. It is proving to have a brand of its own.
In fact, General Manager Gigi Venzon said that with how statistics are showing, they are proudly ranked as the 4th best hotel in Metro Manila, behind only to Marriott Hotel Manila, Hotel Shangri-La in EDSA, and the Peninsula Manila. Noting the locations of these hotels, it's safe to conclude that they are the best in Quezon City.
Cocoon Boutique Hotel also prides itself as the most environment-friendly hotel in the Metro, proudly tagging themselves as a green establishment. In a branding summarized as "Our Hotel. Our Cocoon", the hotel strive to get and use as eco-friendly facilities as possible including a stairwell with natural lighting, LED chandeliers and an absorption-type mini-refrigerator to reduce energy consumption, use of a renewable material such as woodstone for interiors, and an edible garden. Noble, isn't it?
For rates and a look on the hotel's facilities, you can go to their website at www.thecocoonhotel.com. If you're someone from the province who is looking for a nice place to stay in Manila for a vacation or a business trip, I hope this piece saved you the hassle. Enjoy your trip!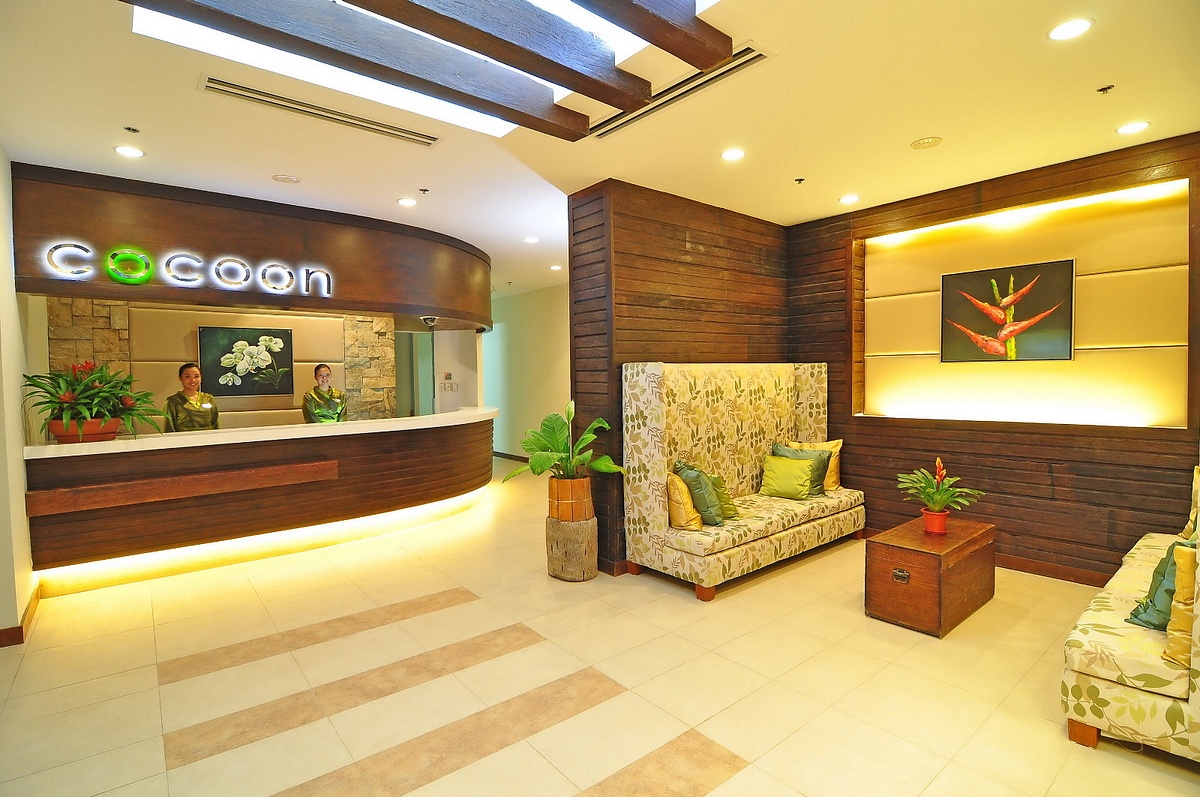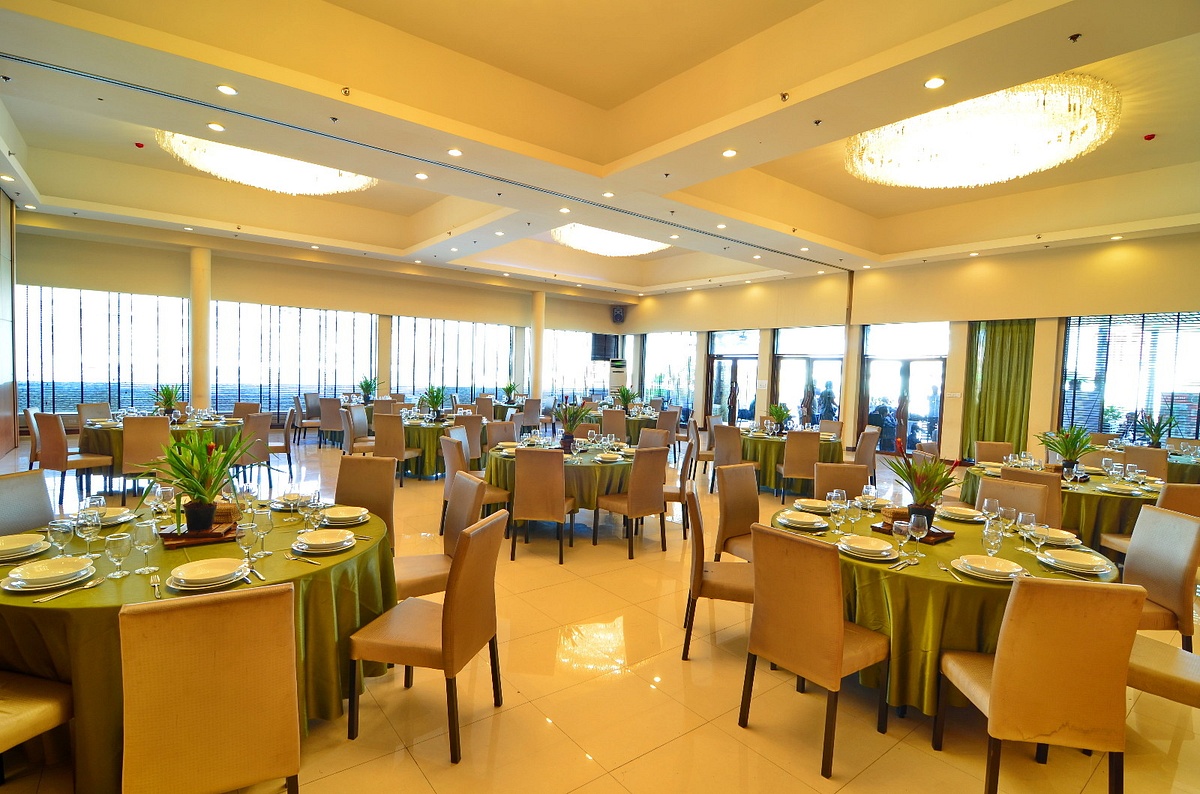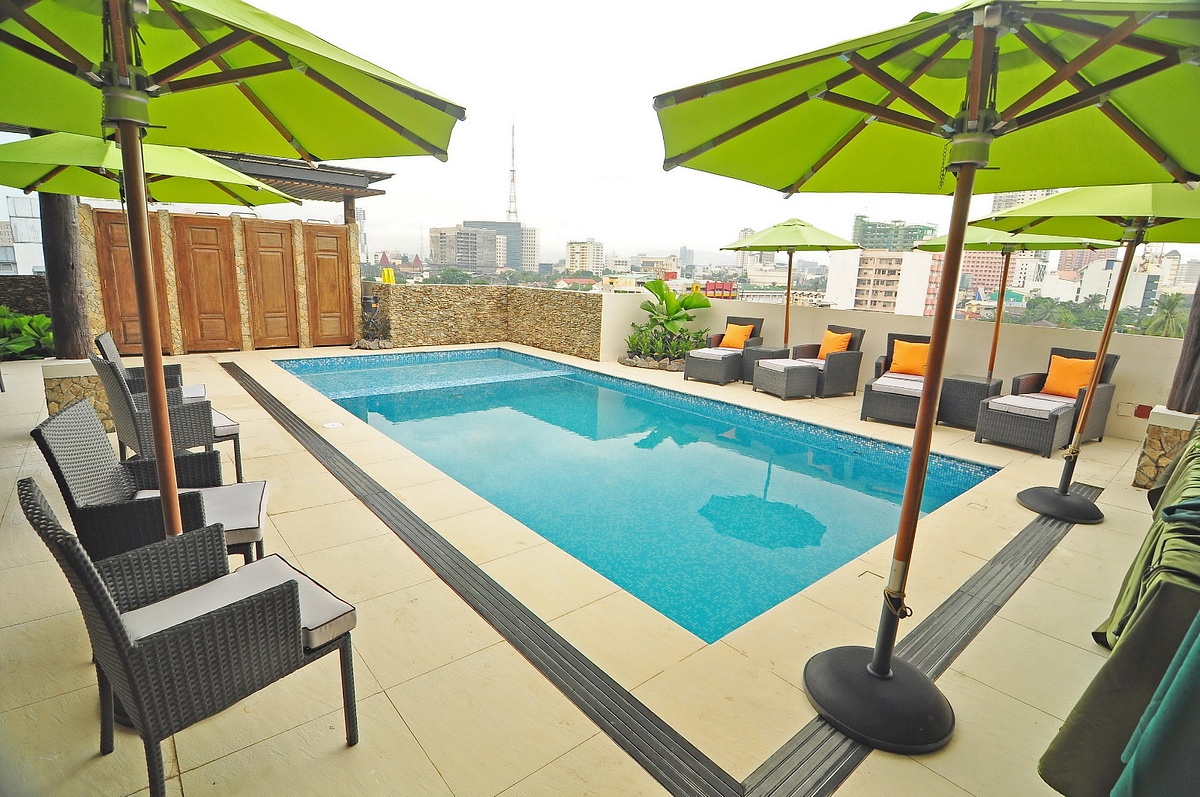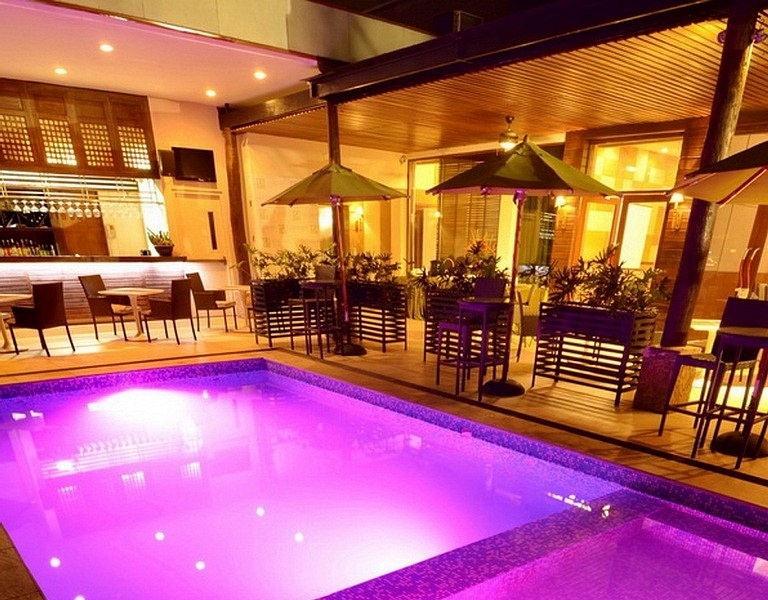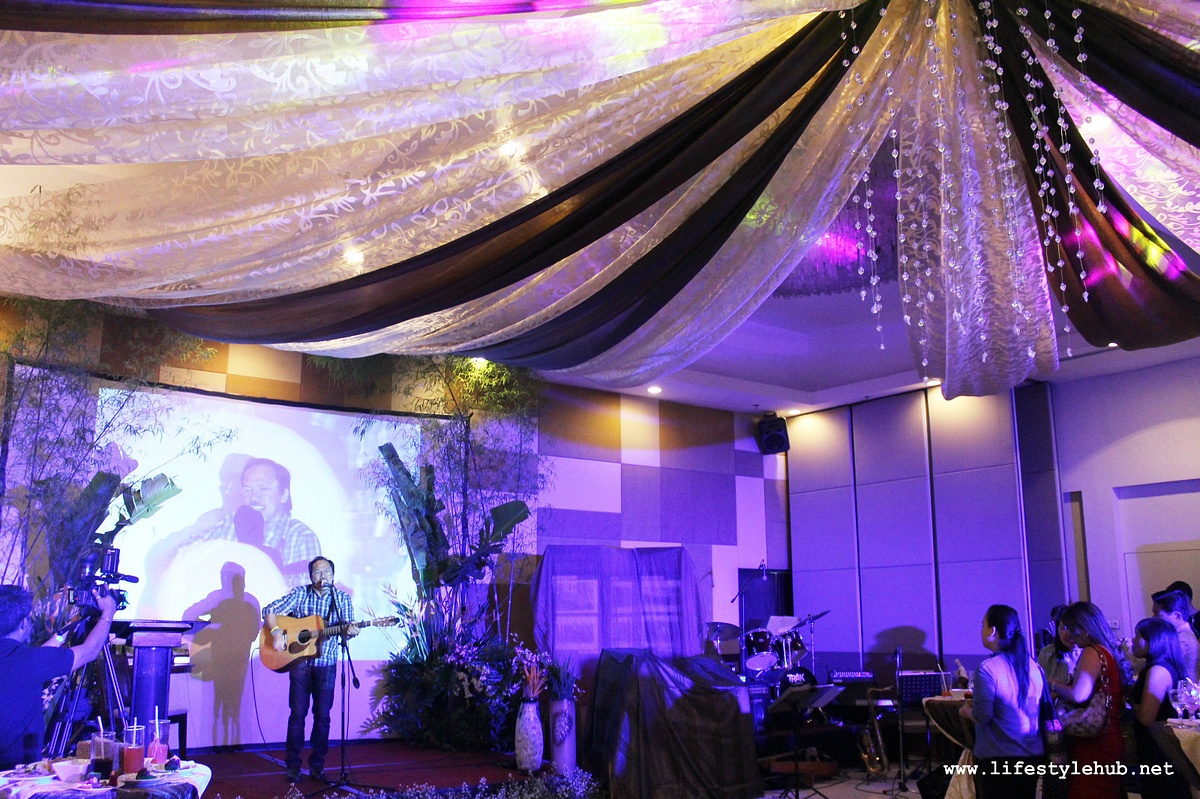 Renowned folk singer Noel Cabangon serenades guests during October 25's Grand Launch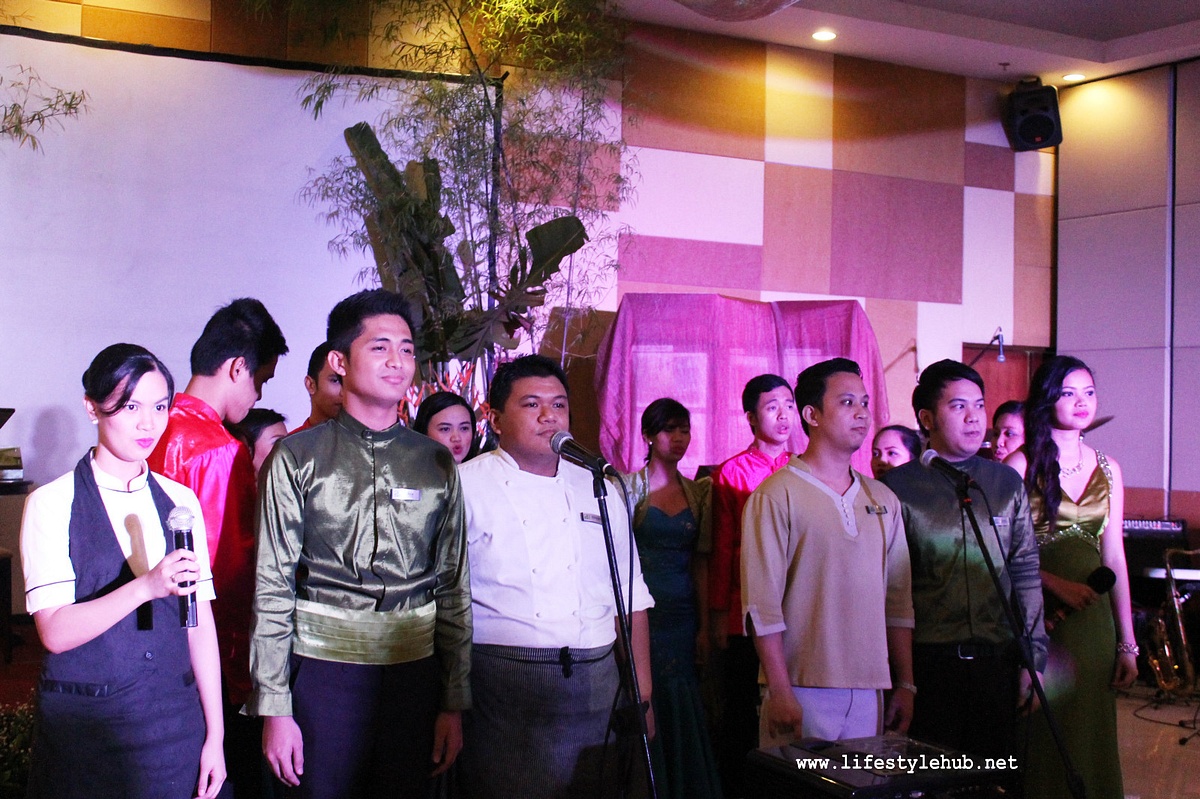 Employees of Cocoon Boutique Hotel showcase their singing talents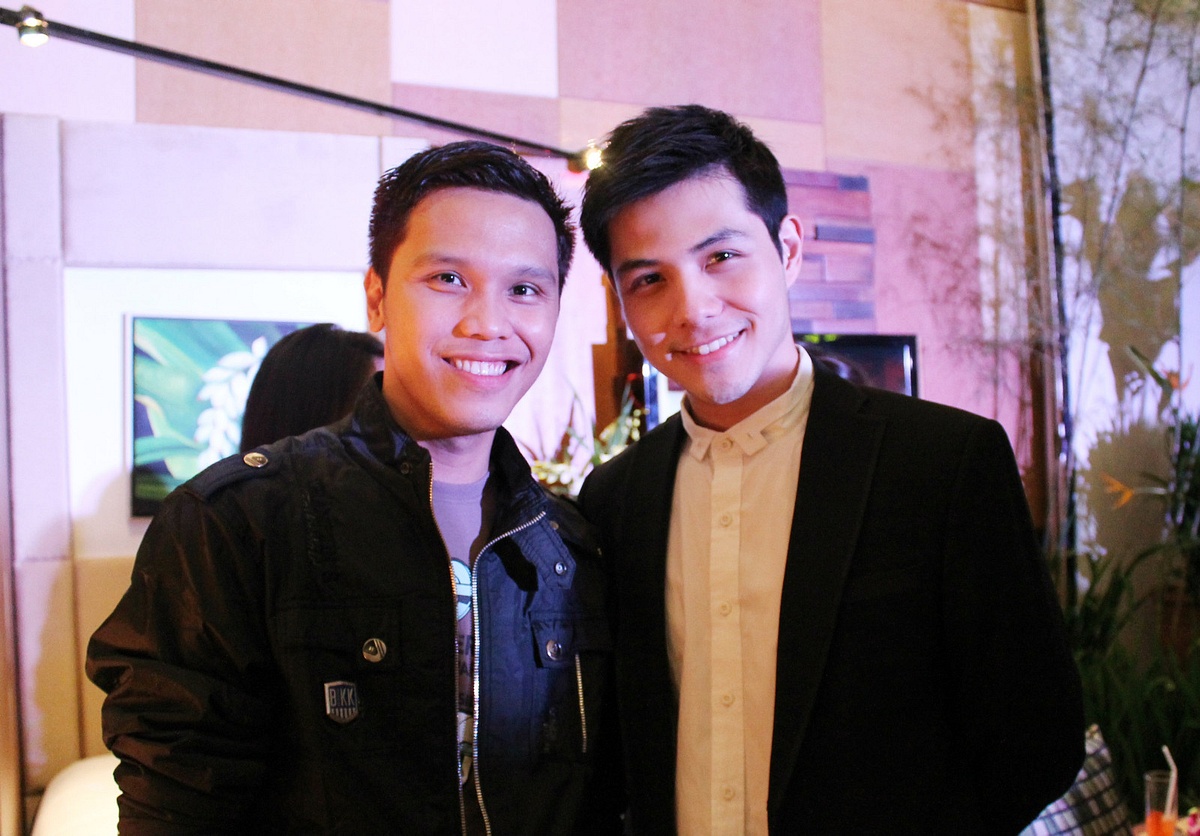 This writer with the Grand Launch's Master of Ceremonies and The Sound of Music's Rolf, Fred Lo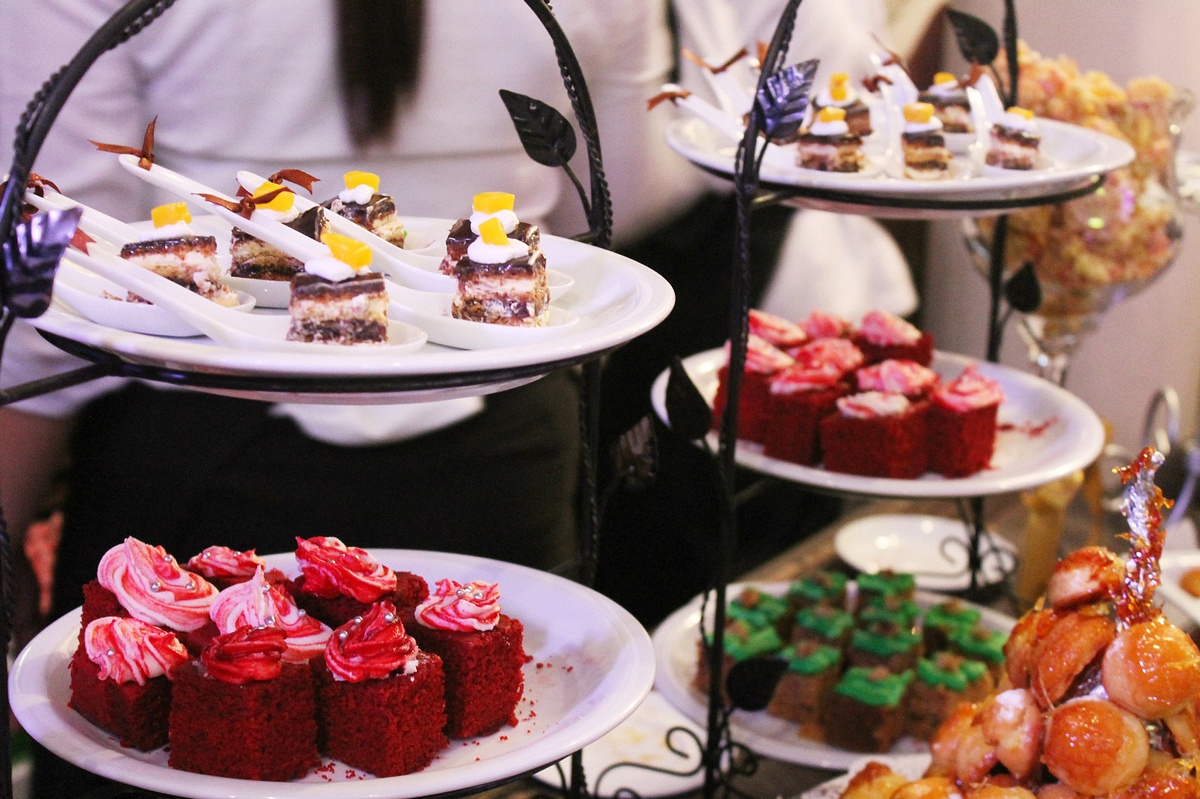 There was a sweets overload that night. The Red Velvet was just divine!