The 8 Chapters of Rachelle Ann Go
3:21 AM
Regine Velasquez, Sarah Geronimo, Christian Bautista and Kyla share the stage with one of the most successful singers today

When they were performing on the same show before, it would always be Sarah Geronimo versus Rachelle Ann Go. This is why I would say Viva gave an excellent decision to put both in different home stations with Rachelle Ann transferring back to GMA 7. Rachelle Ann was vocal about this when she introduced Sarah during her concert RAG or Rise Against Gravity (also initials of her name) at the Music Museum last October 26. True enough, their duet is one of the two best performances of the night.
"
Yung next ko pong guest, palagi po kaming pinagkukumpara. Pero sa totoong buhay, magkaibigan po talaga kami. We give time to watch each others' shows for support
", Rachelle said before calling in Sarah Geronimo on stage. The young divas later on sang Whitney Houston's "Count On Me". Both were equally impressive I should say.
Rachelle Ann herself produced the concert as her way to celebrate her 8th anniversary in show business. Rachelle Ann showed growth. She is no longer the girl we used to listen to belting out Mariah Carey or Whitney Houston songs every time. She transformed, singing songs she wrote, songs that relayed the story of her life, and she even performed the Korean hit "Gangnam Style".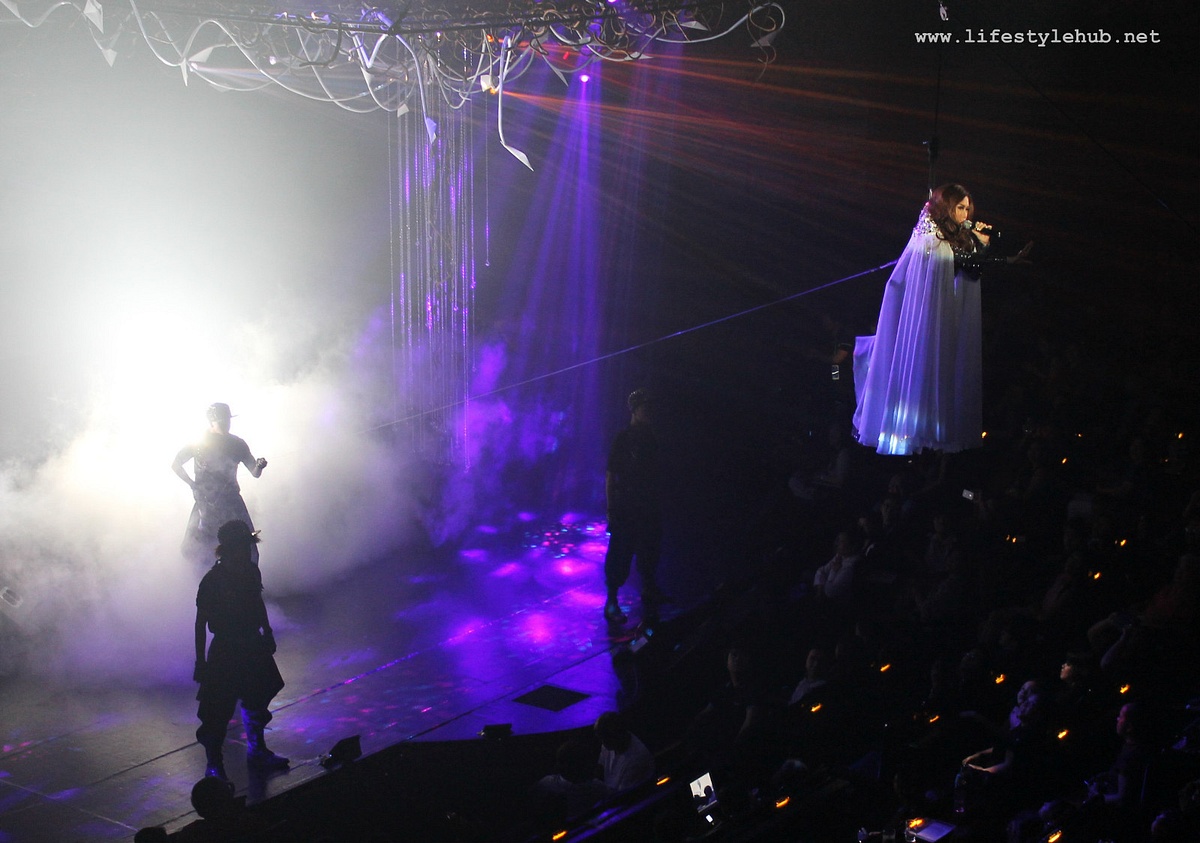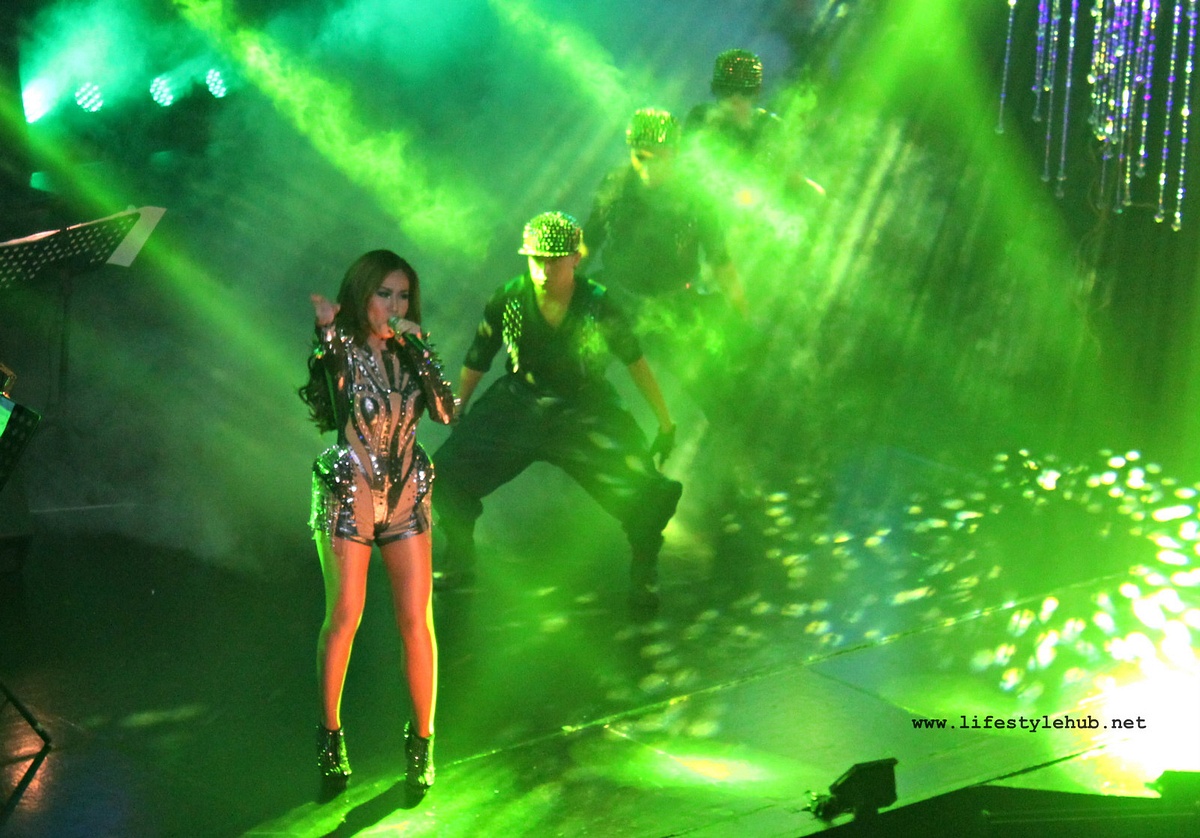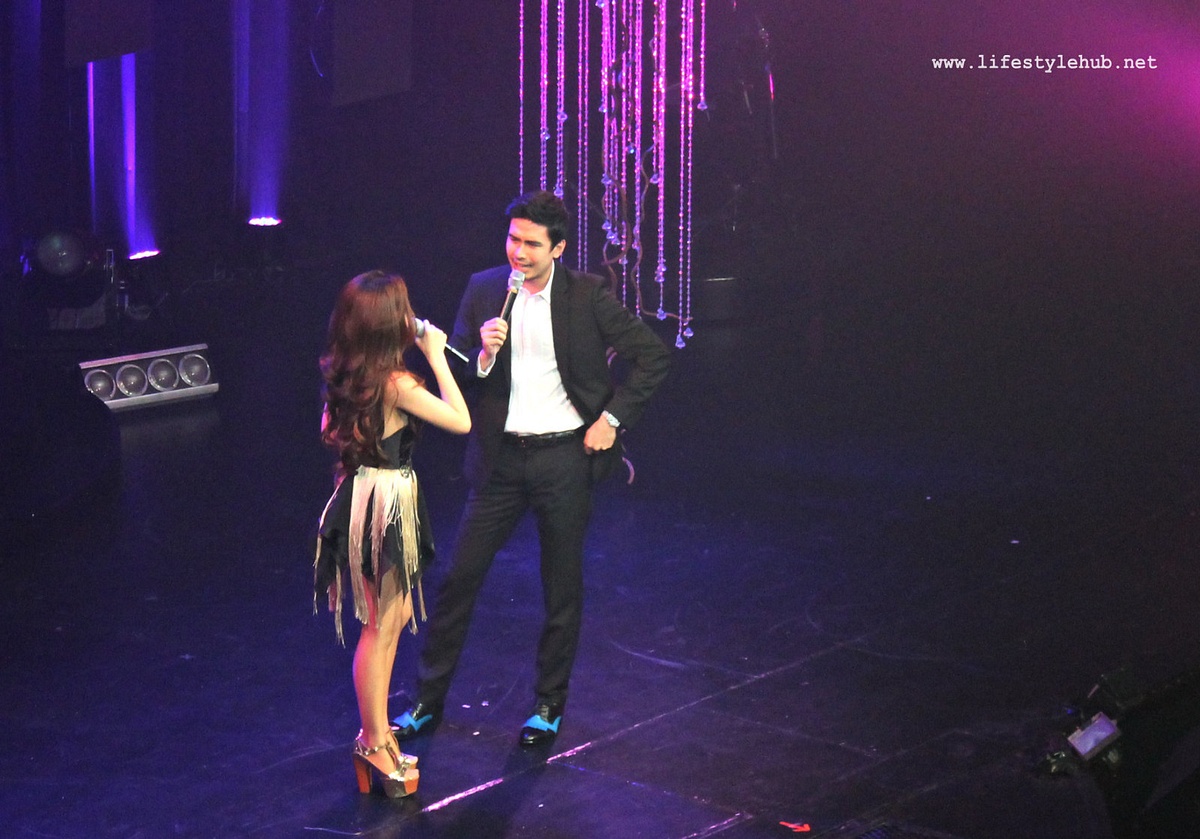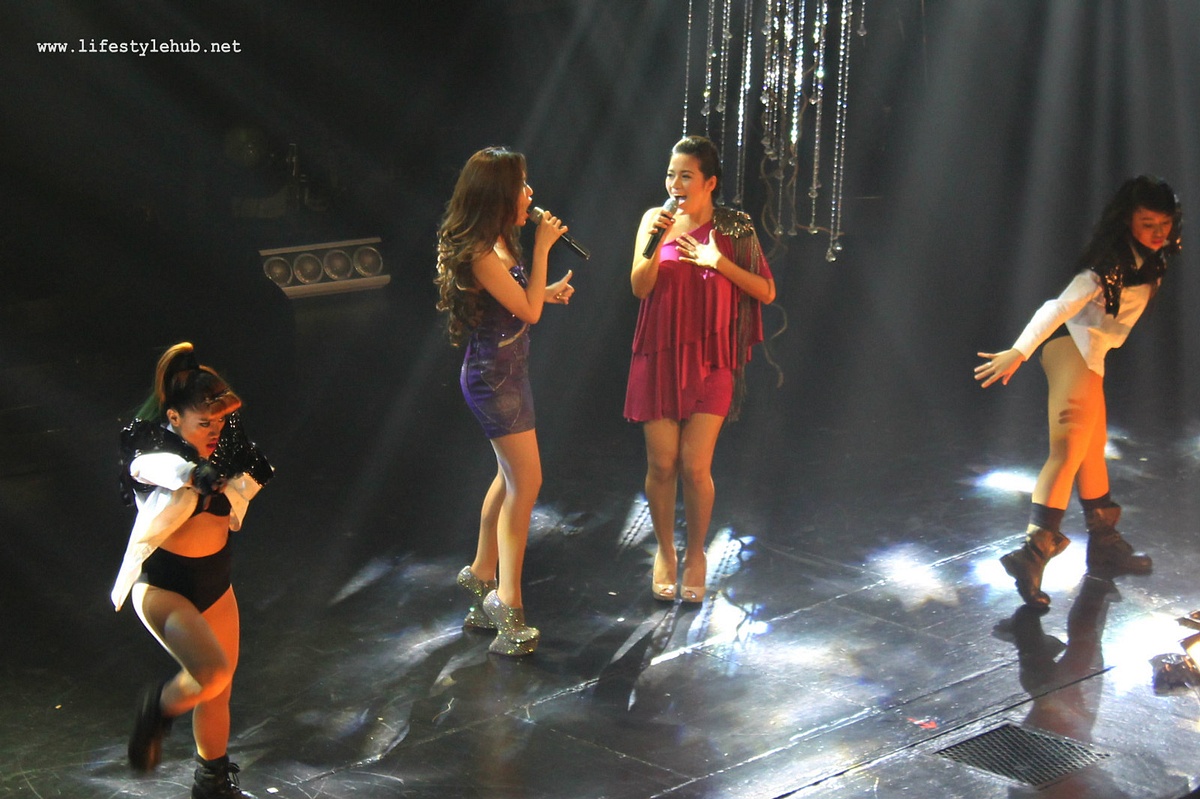 RAG was divided into 8 parts which Rachelle Ann herself concept
ualized into chapters. Chapter 1 was her

intro

where she was lifted while singing Katy Perry's "Wide Awake". Chapter 2 was titled

"Fears"

while Chapter 3 was labeled

"Believe"

. It was in the third chapter where Rachelle's ex-boyfriend Christian Bautista joined her on stage. Both singers sang a duet medley. Chapter 4 was named

"Broken Heart"

where Rachelle Ann sang the Louie Ocampo original "Tell Me" and Ella Mae Saison's "'Till My Heartaches End".
If there was a broken heart, the next chapter was all about "Recovery and Resilience". Rachelle Ann sang three of Adele's songs, the Beyonce hit "Best Thing I Never Had' and her friendship song with Sarah Geronimo. Her Party Pilipinas co-performer, and also one of my favorite singers, Kyla, joined her on stage. Chapter 6, meanwhile, is dubbed

"Challenges"

where Regine Velasquez joined Rachelle Ann on stage to sing a medley of powerful songs: Mariah Carey's "Butterfly", Celine Dion's "All By Myself", and the song from the musical "Dreamgirls", "And I'm Telling You (I'm Not Going)". This, in my opinion, is the second best number of the night.
After a slew of slow songs, Rachelle Ann turned the mood up in Chapter 7,

"The Ultimate Royal Fierceness".

Here Rachelle Ann sang Rihanna and other club songs. She ended the night with the crowd on their feet with the final chapter; "Celebration".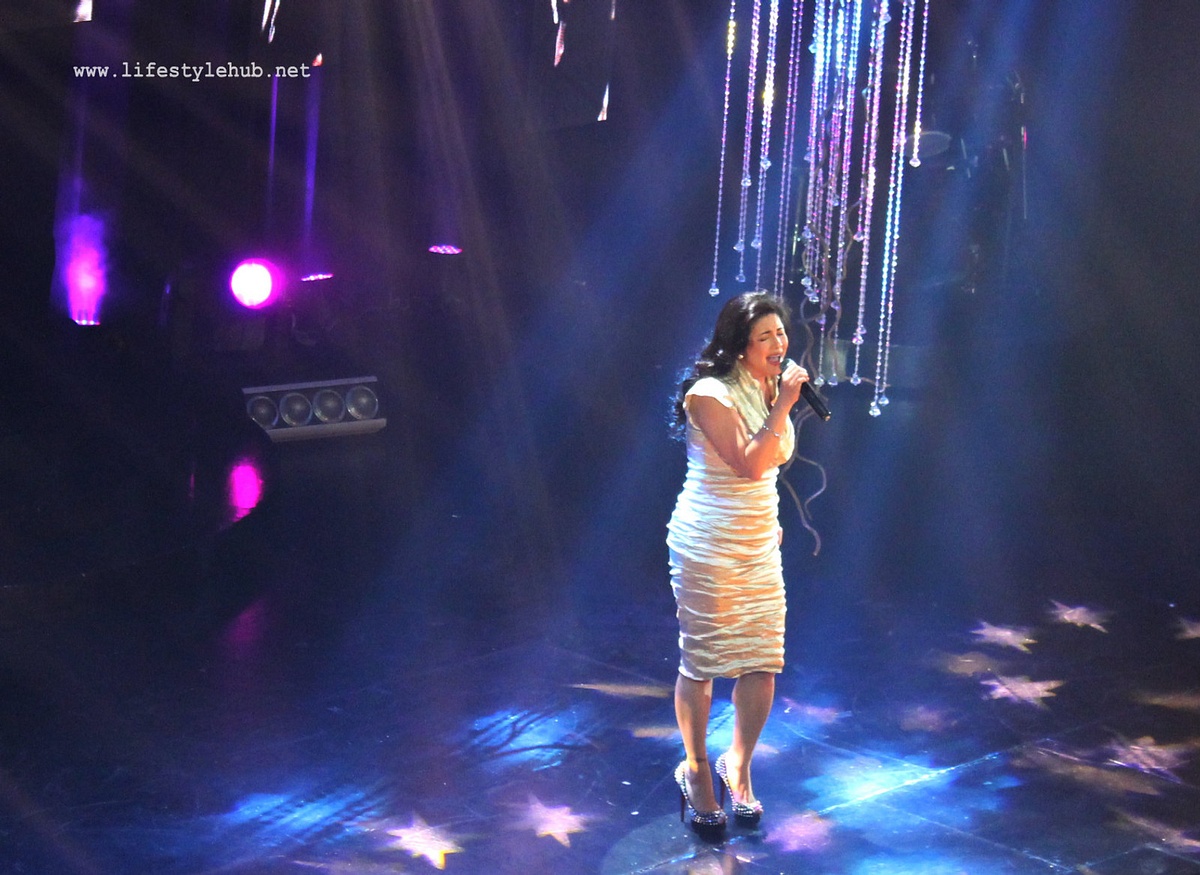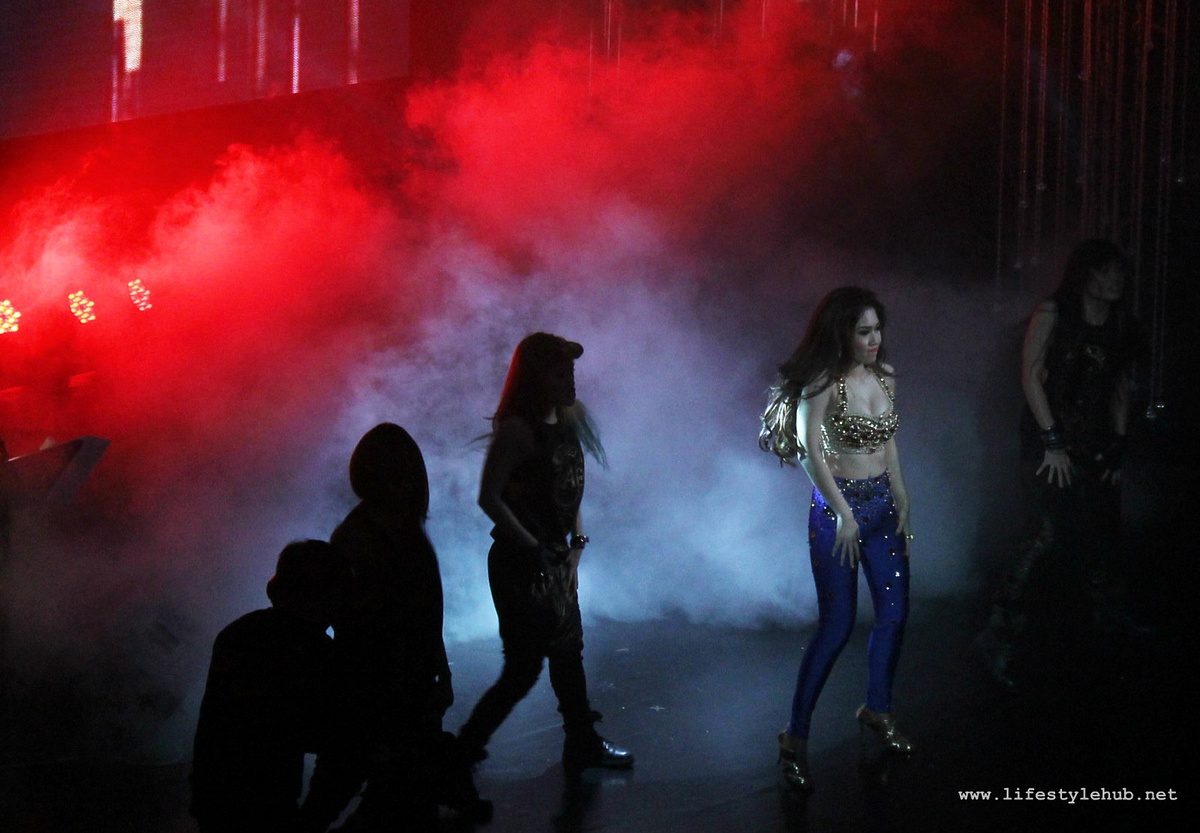 Aside from the fast-paced retelling of Rachelle Ann's showbiz career so far, her costume changes also amused the audience. His brother Oz Go, one of the finalists of MEGA's Young Fashion Designer 2011, made some of the outfits she wore during the concert along with the pieces from other renowned designers.
It might be a brief 2 hours and 30 minutes show to retell Rachelle Ann's 8 years in show business but regardless, Rachelle Ann will go on as one of the best young singers in the country. It was a modest production, removing the unnecessary for the purpose of putting the spotlight on such a huge talent. If you're Rachelle Ann, who needs a revolving stage, a giant LED, or an unlimited flow of confetti. Rachelle Ann did worked it by singing well and dancing a little.
Rise Against Gravity or RAG will be shown in GMA 7 on an undisclosed schedule. For the meantime, you can enjoy this video of Rachelle Ann and Sarah's performance.