Derek Ramsay has "A Secret Affair"
5:34 PM
Derek Ramsay's life has been an open book even before he became a full-pledge actor. When he appeared on the pages of Cosmo Magazine's annual bachelors centerfold, he has been answering questions on shoe size, waist line, sexiest moments, his "ligaw" ways, the way he eats and what keeps him busy among many other questions he bravely answered. He was even one of the most desirable Filipino men who whisked the ladies and the ladies at heart when he was featured in the documentary Male Confessions.
Too many exposures that he doesn't need another one anytime soon for extra mileage but I will never miss an opportunity to know one of the greatest symbols of Pinoy machismo. During the press launch of his upcoming movie with Viva Films and with Anne Curtis and Andi Eigenmann
at a restaurant in Quezon City earlier today, October 15, Derek joined the bloggers' table for a little chit-chat.
You have two options: to read on or to just watch the video. Or you can do both! By the way, Morgan of supermorgy.com led the interview. So thanks for the interesting questions my friend! You guys enjoy knowing Derek Ramsay s
ome more. :)
How do you manage those girls who do the first move?
(Laughs). Laugh! It's amusing. Sometimes we have to respect the effort. So, just laugh.
Anything that annoys you.
Anything that makes you smile.
There are a lot of things that makes me smile. Number 1 in my head would be my family.
Did you ever encounter unusual fan requests?
And I interrupted; When do you feel the sexiest?
When I am playing my sports.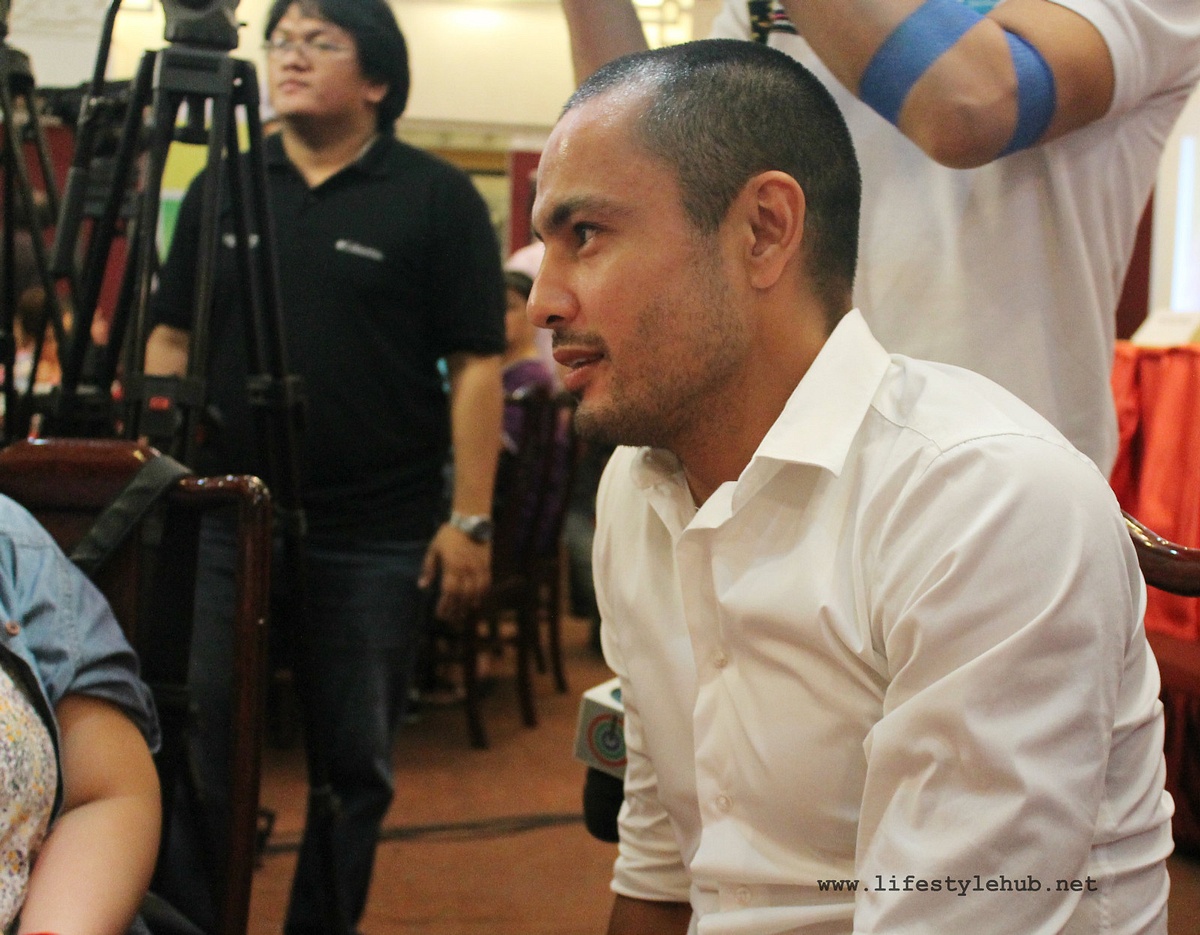 How do you manage the long hours during shooting?
It's really hard. I try to sleep. I usually invite people to come to the set. I talk to the people in the set, co-actors, camera man, other talents.
How do you manage anger?
If it's not my business, I don't get into it. I let it vent out. Once I vent it out, tapos na. Wala pa naman ako major na super galit.
Let's say there will be someone who will play a movie about yourself, who would that be?
(Do you have) any shower song?
I have no idea. It's been the first time I've been asked that question. Good question. I don't do much singing.
Do you think you're "guwapo", cute, or sexy?
Normal. I never thought that I will be an artista.
If you are not a celebrity, what would you be.
A lot of my friends tell me I can be a good teacher. I once want to become a teacher. I've always wanted to become a professional football player. I love sports so maybe something related to that.
The reason why I picked some of the highlights of the interview is because the audio was so poor. I never thought Derek is such a soft-spoken man. The organizers also played the themesong of the movie at the venue while other online writers were abuzz interviewing the other stars of the movie. I bet you heard Anne Curtis on the background.
Watch "A Secret Affair"
starting next Wednesday, October 24, in Cinemas nationwide. Aside from the powerful triumvirate of Anne Curtis, Andi Eigenmann and Derek Ramsay, also showing promising performances in the movie are Jacklyn Jose, Jackie Lou Blanco, Joel Torre, Johnny Revilla, Say Alonzo, IC Mendoza, and Shy Carlos. The movie is written by Mel Mendoza- Del Rosario and directed by Nuel Naval.
I hope you enjoyed the interview. Props to supermorgy for leading the questioning. You can watch other exclusive supermorgy interviews with celebrities on his site www.supermorgy.com.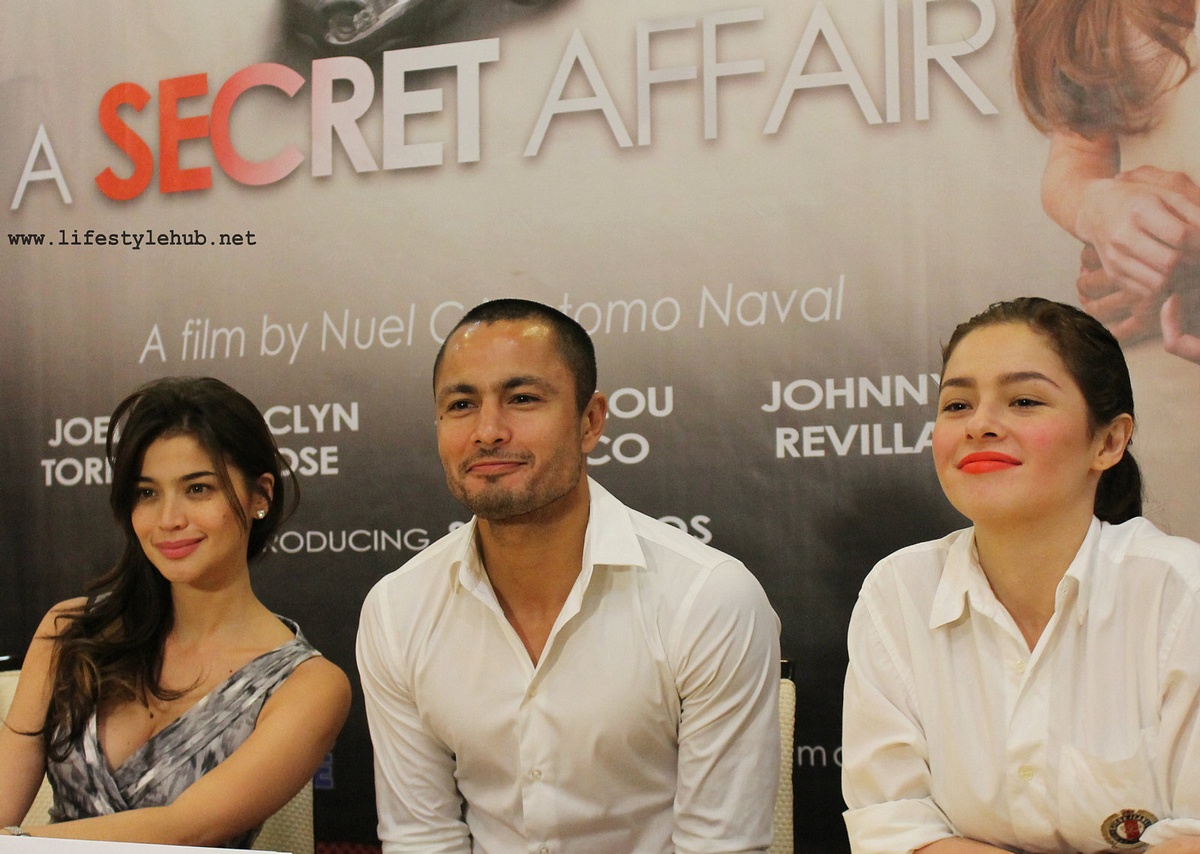 Derek Ramsay is flanked here with his leading ladies in the upcoming movie "A Secret Affair";
Anne Curtis and Andi Eigenmann