The Perks of Watching the 'Wallflower'
7:37 PM
When we went inside Cinema 2 of Shang Cineplex yesterday (September 29), more than half of the seats were taken. I am not surprised why an unconventional film like "The Perks of Being a Wallflower" is getting a huge following by moviegoers today. I mean, Cinemalaya venues are always full so the audience reception for "Perks" is not a surprise even if it's pitted against crowd favorites "The Mistress" and "Of All The Things" in the box office.
I heard several good reviews about the movie so I really expected a highly sensible film from start to finish. And I was given exactly that.
I can say that "The Perks of Being a Wallflower" is one of the very few films who had just the right amount of everything- excellent plot, great lead performances, really entertaining and witty script, great music background, right start, not overdone ending.
Here, Emma Watson (Harry Potter's "Hermione") is the free-spirited and loving short-haired beauty who is the object of affection by the movie's main character, the adolescent "Charlie". Watson lost the British accent audience fell inlove with in all the Potter movies but she is equally charming here. I could see Watson becoming a distinguished character actress who could be in the same league with Nicole Kidman, Keira Knightly, and Julia Roberts. Her performance here was unassuming and realistic contrary to performances of other young actresses who portray a fun-loving teenage role.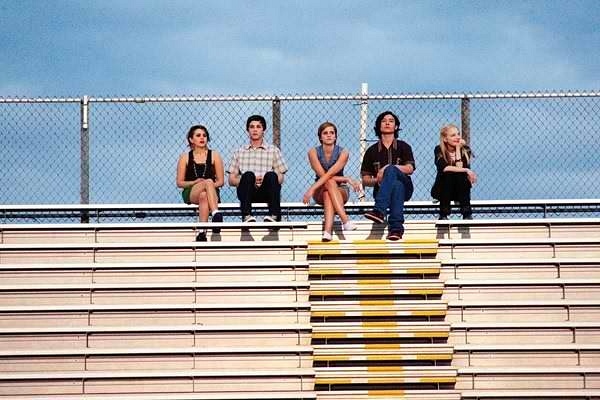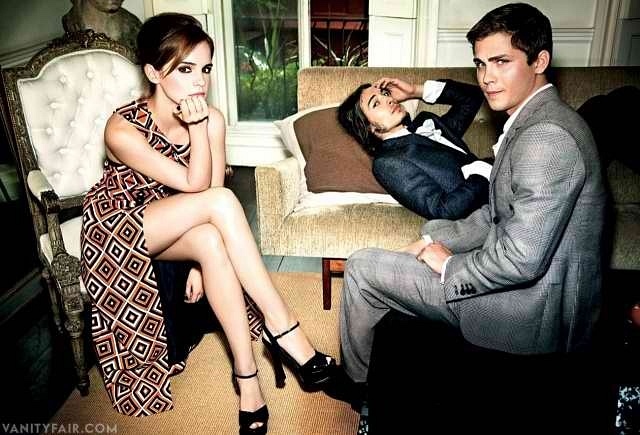 If Watson shines, the seemingly unknown Logan Lerman gave out a very notable performance he might treasure for the rest of his showbiz life, or for as long as he lives. He did a perfect job in representing the lost teenage boys claiming for attention and acceptance. He did the movie not too melodramatic. Not so much of the crying "I pitty myself, no one loves me" moments but his scenes were nevertheless, intense.
Lerman is Charlie who is about to begin his first year of high school. He writes letter to an anonymous friend who is his imagination of the person girls in school are talking about. His only good friend shot himself and the relative closest to him, his Aunt Helen died in a car accident while he was 7. While starting school, he found great friends with Sam, Watson's character, and her step brother Patrick (portrayed so vibrantly by Ezra Miller). With them and their other friends including the assuming Mary Elizabeth (Mae Whitman), Charlie's English teacher Mr. Anderson (Paul Rudd) helped him gave memorable experiences in his adolescent life.
The movie is an adaptation of a novel by Stephen Chbosky who also directed the film. Now, I can see the smiles of the faces of those who read the book and would want nothing less than a faithful movie adaptation of what they read. The author referenced several works of literature, film, television and music, making the movie educational at a certain degree. Mentioned in the movie are the books his English teacher gave him; To Kill a Mockingbird by Harper Lee, The Great Gatsby by F. Scott Fitzgerald, and Walden by Henry David Thoreau among others. The Rocky Horror Picture show is also depicted in the movie together with a wide array of what we call sometimes as "underground music"; "Where Eagles Dare" by The Misfits, "Asleep" by The Smiths, "Scarborough Fair" by Simon and Garfunkel, and "Vapour Trail" by Ride, among others. For those who wants to relate, popular songs are played in the movie too from artists like U2, Smashing Pumpkins, The Beatles and Nirvana.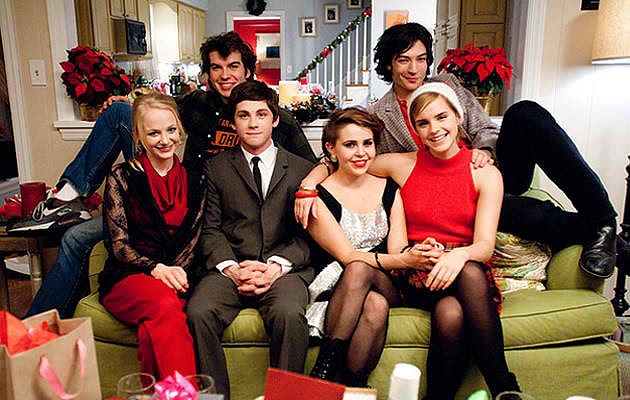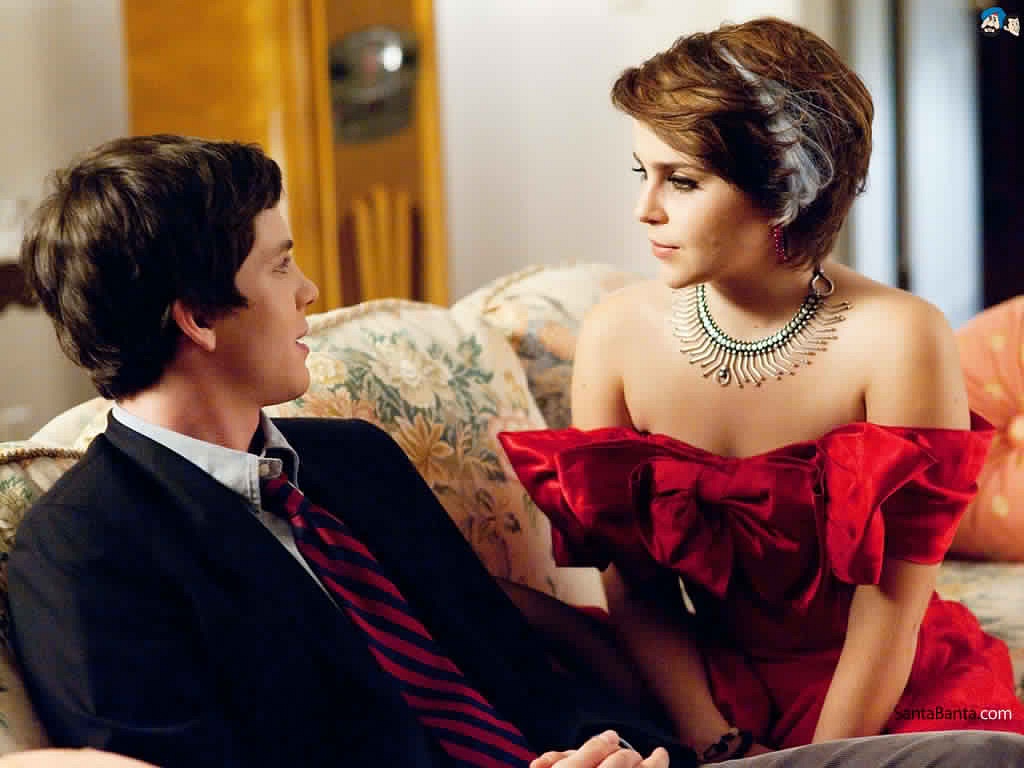 I am just not sure why it is becoming a trend for Hollywood films to spill a homosexual surprise element but for this movie, it worked again. Here, the school's most popular kid, the football athlete Brad (Johnny Simmons) is having a secret affair with Patrick. If people will not agree with me when I say that it is an added spice in the movie then I don't know what is.
I couldn't be more assured than recommending you this movie if you are up to something poignant and sensible. As how Rotten Tomatoes described it after giving it an 85% score, "it is a heartfelt and sincere adaptation that's bolstered by strong lead performances". Watch it and look at life differently. As what Charlie said, "In this life, I swear, we are all infinite".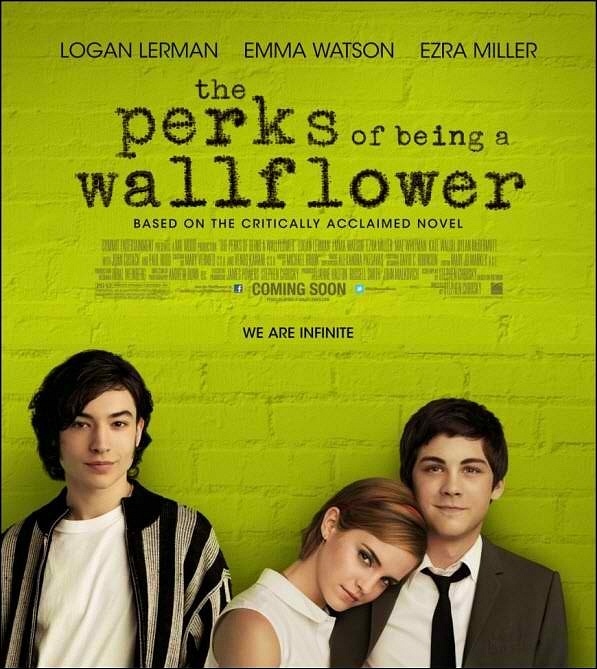 Photo credits: Vanityfair.com, hollywood-treament.com, indiewire.com, santabanta.com