Bea Alonzo & John Lloyd Cruz talks about "The Mistress"
2:46 PM
"
Hindi ko kakausapin yung kabit. I will not even go there!
Ang partner ko yung kakausapin ko.
It takes two to Tango, sabi nga nila.
"
These are strong words not expected from Bea Alonzo but she said it and many people out there will agree with her anyway. Bea said these after being asked by online writers on how will she react if she will be confronted with third party issues in real life. "More than anything else, I want to know anong reasons ng partner ko why he did that and ano ang pagkukulang ko sa kanya. Sabi nga ng nanay ko, you cannot seduce a happy husband', she added.
Bea laughed in amusement after she said those in a bloggers conference at ABS-CBN last September 5. The public is very aware on the positive developments of her real-life romance with model turned actor Zanjoe Marudo. But Bea needs to answer the question as she plays "Sari", who happens to be "The Mistress" in the latest Star Cinema movie scheduled to be released nationwide on September 12.


But why are there mistresses? The film's director Olivia Lamasan was quick in grabbing the microphone and explaining her take on the issue. "There are situations kung saan nangangailangan ang babae at napupunan ng isang lalaki, who might not be necessarily free to have another relationship. Sila ang nakapag fill-in ng pangangailangan na ito. But I believe that in every freedom is the responsibility to do what is right", the lady director said. From that statement Bea Alonzo immediately added; "It is about doing what is right. It is not just about doing things that will make you happy or dahil gusto mo lang siyang gawin. At the end of the day, nothing justifies a wrong act. Not even love", the actress explained.
For John Lloyd Cruz, who teams up with Bea Alonzo for the 7th time on the big screen ("My First Romance"- 2003, "Now That I Have You"- 2004, "Close To You"- 2006, "All About Love"- 2006, "One More Chance"- 2007, "Miss You Like Crazy"- 2010, "The Mistress"- 2012), there is no explanation behind why most men have mistresses. "I can't explain in behalf of other guys out there eh. Pero may alam akong nakakakita ng nakakausap but I'm not really sure", he said.
As everyone might have figured it out after watching the movie's trailer, Bea and John Lloyd portray as star-crossed lovers "Sari" and "JD". Sari is romantically-linked to a married man Rico (Ronaldo Valdez). Rico is married to Regina (Hilda Koronel). Making the plot more complex is the feeling of Sari for Rico. "If we say that ang habol ni Sari ay pera, tapos na ang kuwento. We made Sari fall in love with Rico because it is really happening in real life. We always thought that a younger mistress will not fall inlove with her older benefactor but she can. If sobrang inaalagaan siya, that's not far from happening", Vanessa Valdez, the movie's writer, narrates.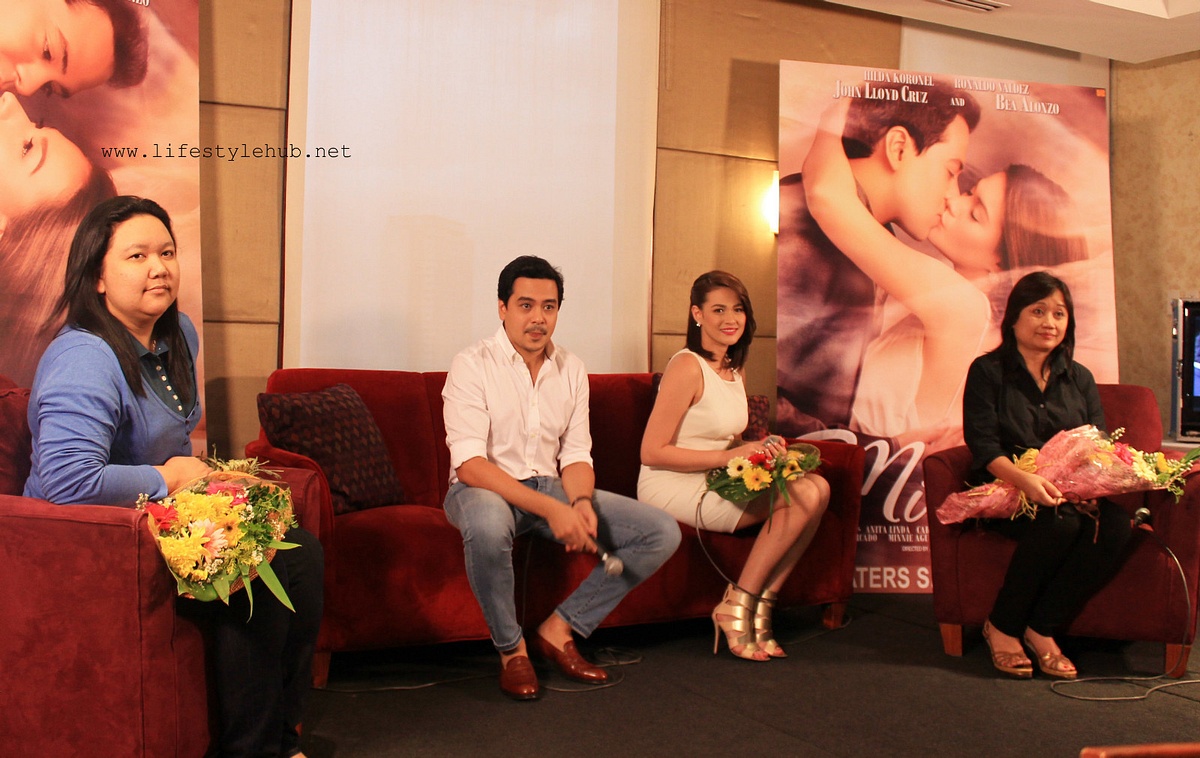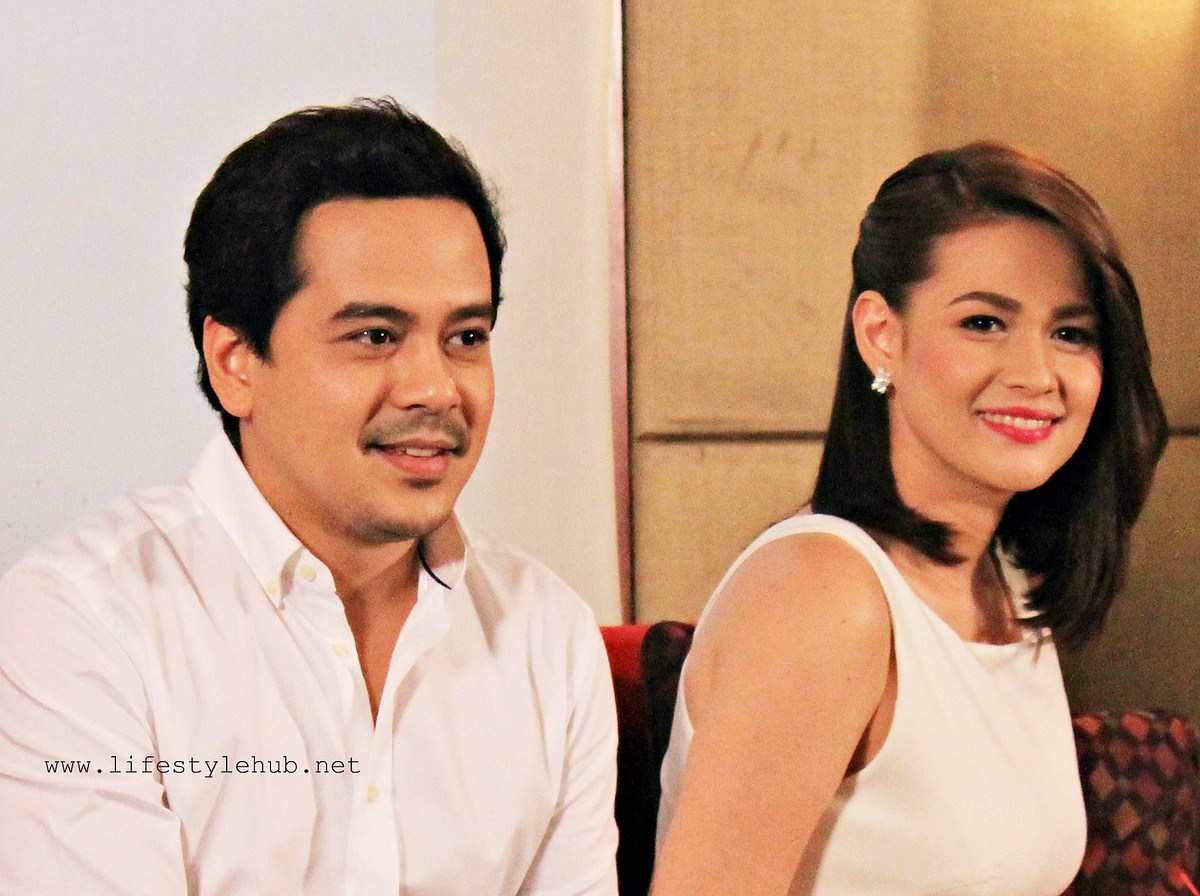 Showing the promise of box office success similar to "One More Chance" in 2007 and "Miss You Like Crazy" in 2010, Bea explained that it is on how comfortable she and John Lloyd is with each other that make their movies huge hits. But writer Vanessa has many more things to say about the couple's "secret ingredient". "For me, its the unresolved sexual tension eh. The public view them as two very good people and of course, we want just happiness for them. Although alam natin na parang malayong mangyari, we want them to end up together because we think ang isang mabait na tao ay para lamang din sa isang mabait na tao", she said.
Referring to each other as very good friends, Bea and John Lloyd both agreed that it is in the filming of this movie that they had the chance to bond. Perhaps, one of local showbusiness's most bankable love team ever, John Lloyd and Bea also shared the challenger they encountered during filming. "Lahat kasi ng ugali ni JD kabaliktaran ko", John Lloyd explains. "He is so self-assured, overly confident and maangas na hindi talaga ako. I was really having a hard time during the first shooting days", he added.
On the other hand, the kissing scenes with Ronaldo Valdez was the most difficult part for Bea. "Nakita ko na siya at napamahal siya sakin as tatay ko sa Betty La Fea (referring to the 2009-2009 ABS-CBN soap opera "I Love Betty La Fea"), kaya ang hirap na halikan siya na kunwari may romantic feelings ako sa kanya. Pero he is such a wonderful actor that he helped me complete the scene", Bea shares.
Though both the writer and the director says that the movie's very "strong" plot might surprise movie goers but they are confident that viewers will welcome this maturity of a love story. "The Mistress" is Olivia Lamasan's 8th movie after critically acclaimed motion pictures "Madrasta" (1996), "Got To Believe" (2002) and "Milan" (2004), and will be shown in cinemas nationwide starting September 12, 2012.



John Lloyd and Bea talk about working with each other in a movie for the 7th time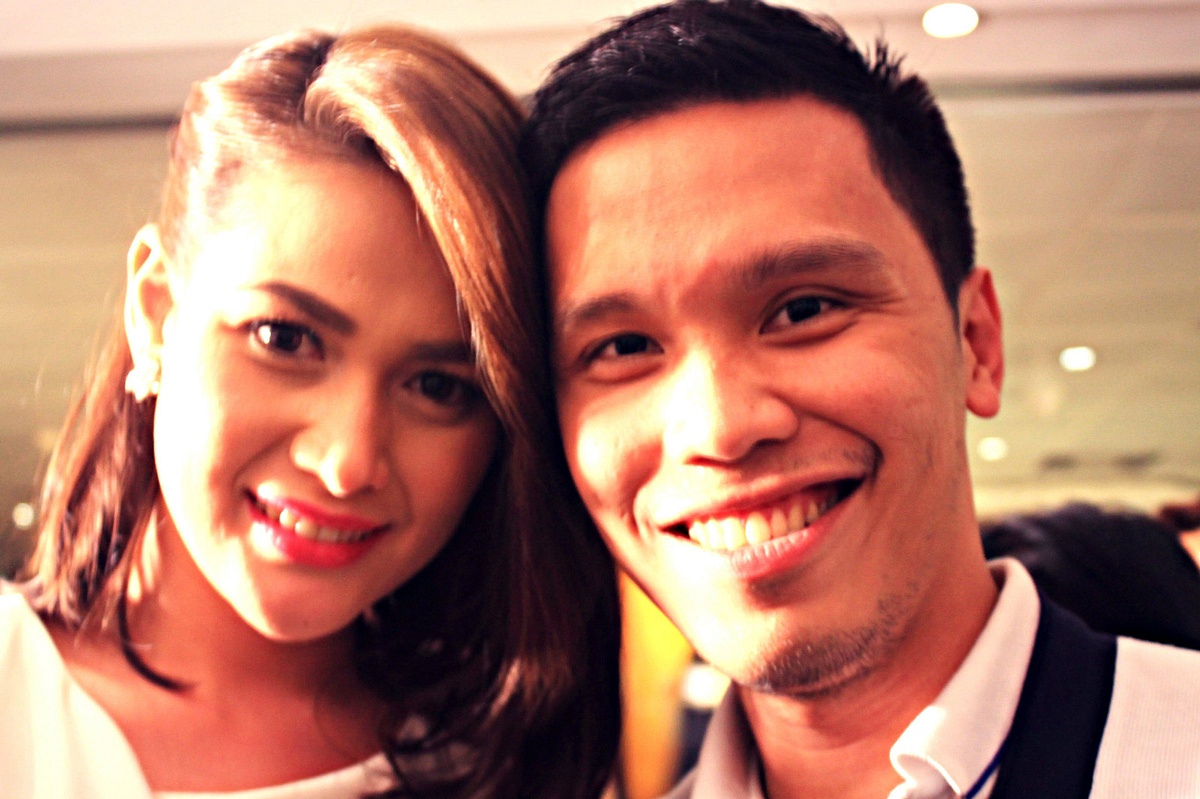 About the only local celebrity I am so dying to meet, finally, I had this photo opportunity with Bea Alonzo.